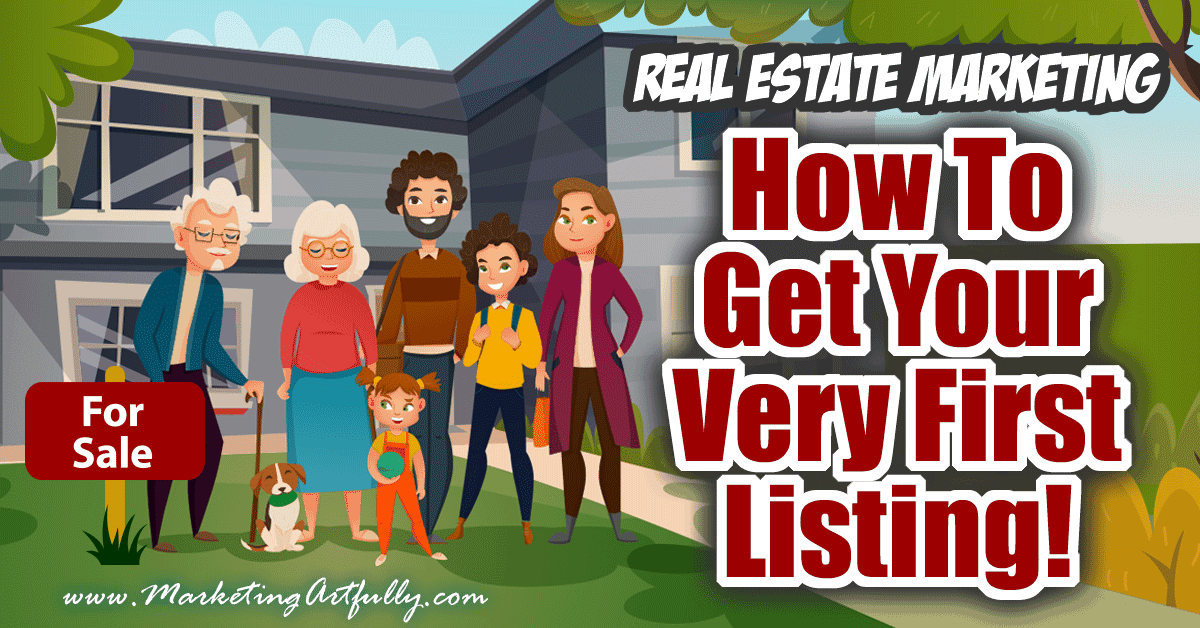 The one thing that I hear the most from new real estate agents is that they don't know any creative ideas to find their first seller client. It seems like finding buyer clients is relatively easy and that many agents are intimidated by having to find listing clients. Here are 10 solid ways to find listings!
Related Resource: 9 Ways To Get Your First Buyer Client
So let's start with…
How Do Sellers Pick A Listing Agent?
There is an old saying that "buyers buy houses and sellers buy marketing" that I think is really true! Your potential listing only wants two things, to sell fast for the most money possible. To do this, oftentimes, they think that a Realtor with a high profile can help!
But what if you don't have any listings to show off yet?
You can do a brochure on Vistaprint that highlights your unique skills! I did this super early on in my practice. You can order just the minimum and having that wee little paper gave me the confidence to approach sellers!
Borrow listings from your office mates. There are definitely people around you who have listings who would love to have open houses, amazing pictures or free promotions. Borrow listings to use in your marketing that target the same types of sellers that you would like to work with long term!
Research, research, research. The last thing you want to do at a listing presentation is say over and over again, "I don't know that, let me get back to you". Instead you want to spend A LOT of time researching your neighborhoods, finding out about the market, knowing stats like DOM (days on market), absorption rate and percentage of list. Now, you don't have to memorize any of these things, but you should have a sound foundation for what is going in your whole area and then the neighborhood of your first listing appointment.
<div>
What To Do With Leads
I KNOW, you want to get to the "how do I get my first listing" part of this post, but please, hear me out! Once you start doing some of the marketing that I am going to suggest in this post you will start to get leads for listings and the saddest thing in the world would be to let them all go to waste.

5 People A Day In Your Database
Your very first job as a real estate agent is to get 5 people a day into your database! This is what will help you have leads to followup down the line. I recommend MailChimp for this as they have a free version for when you are just getting started and loads of training for new users.
So who are these people you will be adding? That comes below!