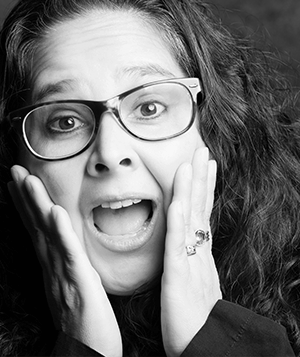 Tara Jacobson is the owner of MarketingArtfully.com with over 20 years experience in the marketing industry which translates into highly successful marketing systems for her "DIY" and entrepreneur clients.
Tara's strong history in Psychology, Entrepreneurship, and Creativity, combined with her 100 miles per hour, "tell it like it is" personality have earned her the title "The Queen of Marketing Ahhh's" from her raving fans.
Tara brings a true small and medium sized business perspective to her work. She has talked with over 1,000 small biz owners about their goals, plans and dreams, helping them to grow and make sure that their marketing increases their intended efforts!

Product Lines
Marketing Artfully – Marketing For Rebel Entrepreneurs, Realtors, Writers and Ecommerce Sellers
Artsy Fartsy Life – Creativity, Natural Living & Essential Oils
Paperly People – Planners, Time Management, Organization

Webinar and Podcast Guest
Tara is a fun and entertaining podcast or webcast guest. No prima donna with a huge list of requirements, Tara is happy for the opportunity to be on your show and is more than willing to promote your show and share her recording with her large network of social media and email contacts.
A sampling of past shows:
Just a few of the comments that Tara has received:
@ConvoMePodcast I think this is my favorite episode so far! I learned so much from @TARAdactyl!
Wow…great webinar. Thank you so so much! – Paolina, YP.com
Awesome webinar yesterday! "100 Free Marketing Ideas" – Cynthia
Thx for the AWESOME 100 Free Marketing Ideas Webinar, A TON of GREAT ideas, very useful! @rebornskincare
gr8 webinar and tips today – @CRE8VEbunch
thanks for a great webinar – many resources I had not heard of before – @MHAWestchester
enjoyed the webinar today! Thanks! – Ten31Marketing
And one big LOVE LETTER that I am humbled to have received for helping someone…:) Click here
Marketing Speaker
If you are looking for amazing marketing speaker with a wealth of marketing knowledge and a great attitude, you have picked the right gal. Tara is a sought after marketing presenter known for her "tell it like it is style" and giving 100 miles-an-hour presentations that will keep your audience engaged and taking notes the entire time. No boring old rehashed marketing ideas from years past, Tara is actively working with entrepreneur, Realtor and writer clients on a day-to-day basis, implementing the latest cutting edge marketing tactics that work today. She will give your audience concrete strategies that can be implemented immediately!
Tara is the founder of Marketing Artfully, a fifteen year old marketing company that creates cutting edge marketing strategies for small businesses. With a Bachelor's Degree in Psychology and 15+ years of "in-the-trenches" marketing experience, Tara's background prepared her for helping entrepreneurs, Realtors and writers grow their market share and profitability with "real life" marketing ideas and lead generating tips.
With her writing partner, Rebekah Welch, Tara was even presented with a coveted "Innovation Award" at a Western Regional Industry speaking event.
A sampling of past talks given:
100 Free Marketing Ideas – AmericanHort Association, Fort Lauderdale FL
SEO For The Trades (Opening Speaker) – United Association of Mobile Contract Cleaners, Orlando FL
Marketing Planning Day – ASID American Society of Interior Designers, Denver CO
Lunch & Learn, Real Estate Marketing To A Farm – Coral Springs FL MLS Board, Coral Springs FL
Social Media Marketing Panelist – JV Alert, Denver CO
Online Marketing Panelist – Affcon, Denver CO
100 Free Marketing Ideas – Colorado Leads Group, Centennial CO
Marketing Like A Maniac – Dunedin Rotary Club, Dunedin FL
Call Tara Today To Schedule Your Next Event (or to get more info!) 727.415.9165
Customized Programs
Custom Keynote Programs are one of Tara Jacobsen's strengths. She will work with you and your colleagues before the event getting to know the theme, the goal, and all the details of your event, so that Tara can put together a spectacular presentation or workshop exactly fitting your specific needs!
Nice Things They Say
Tara has such passion for what she does! She draws you in with her enthusiasm that you can't help but leave any training session with a renewed outlook on your business! She spends time speaking one on one with you before and after training sessions which leaves you feeling truly 'cared for' in her sessions! If you haven't been to see her speak, put it on the top of your TO DO list! – Tanya
Your sense of humor grabbed everyone and your use of everyone's name made a strong connection (even with Phil) and you told it like it is. Very refreshing. Christine Metzger – Upscale Plus Consignment, Wheat Ridge CO