Looking for some great free printables for your marketing, inspiration, empowerment, affirmations or planning? Well you have come to the right place! All free with no login required!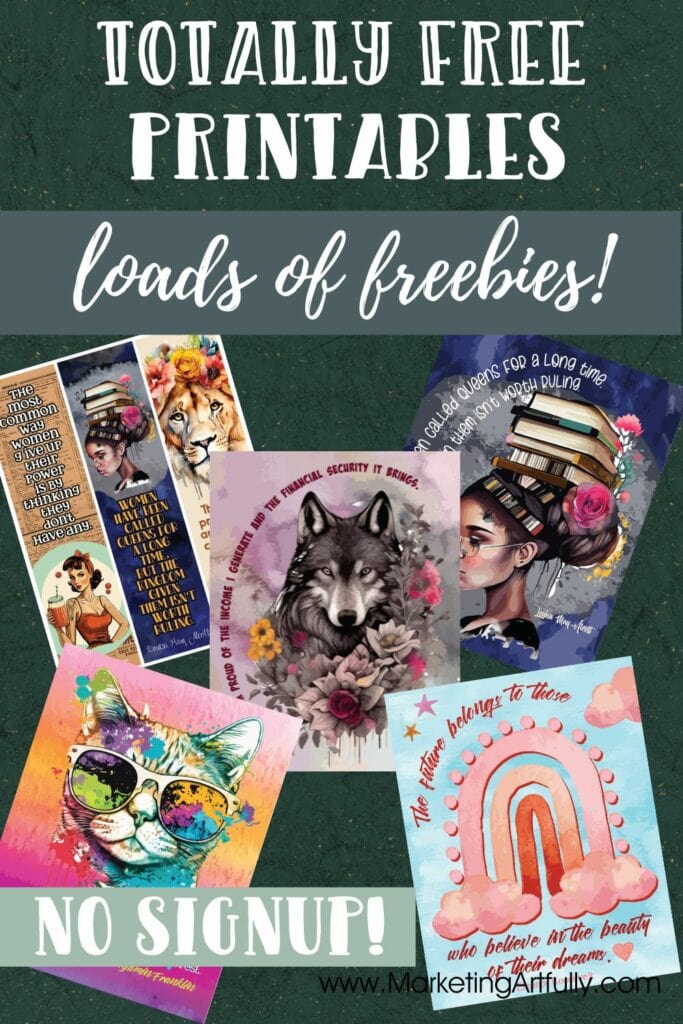 This post contains affiliate links. If you purchase anything, I earn a small commission at no extra charge to you. Check out my policies here.
Free Wall Art Printables
Inspirational and motivational, these free printable wall art posters are perfect for your home office or craft room! Totally free with no signup required!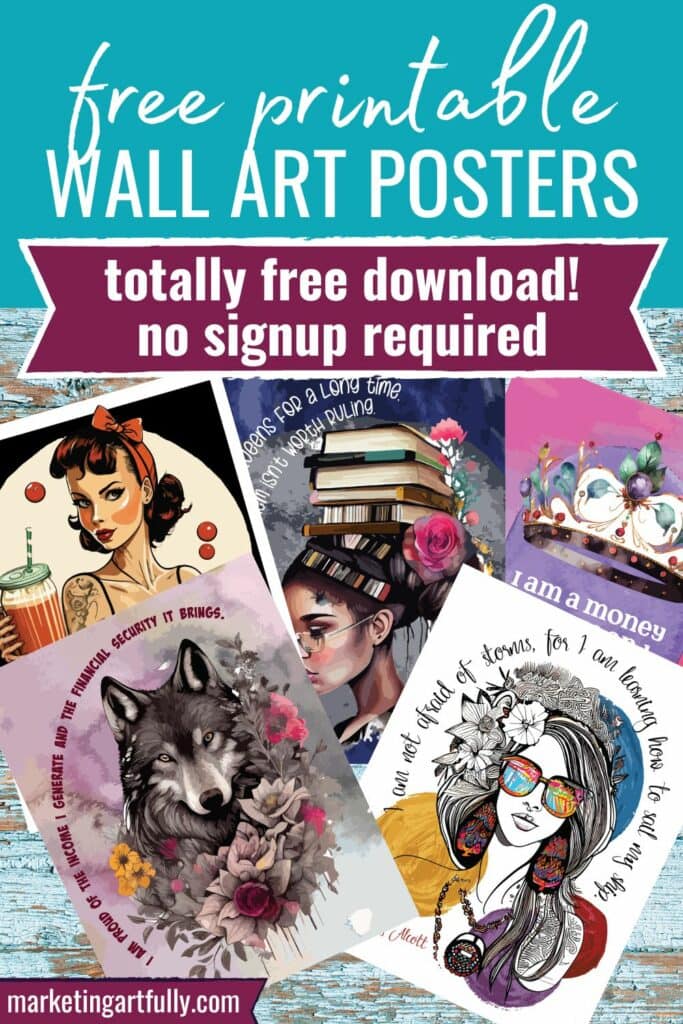 Free Planner Printables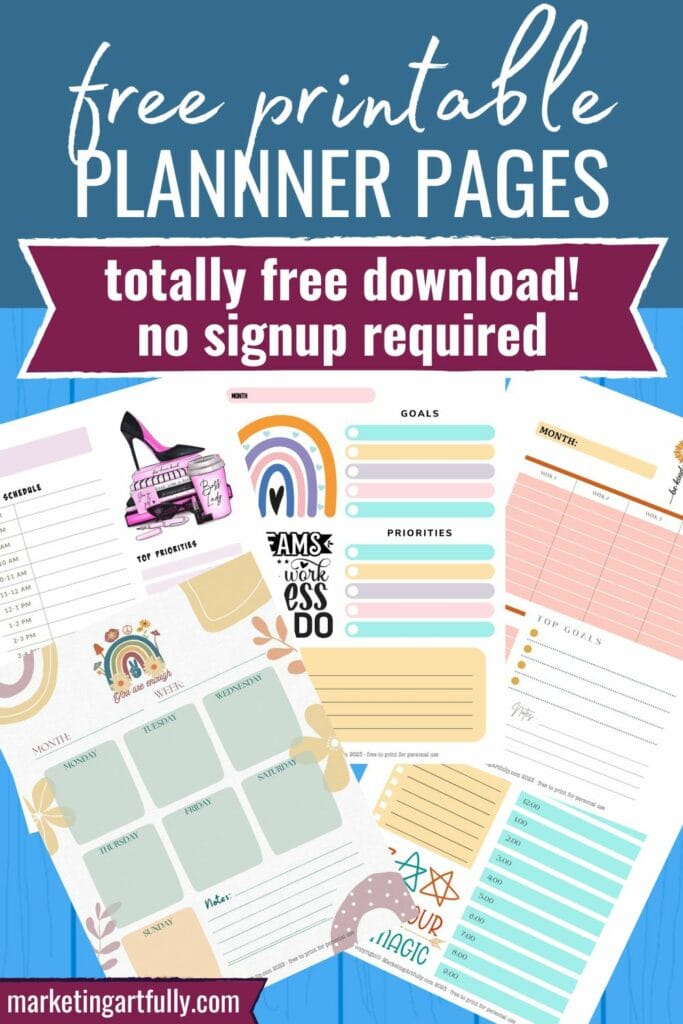 Oh my gosh… I have made so many free planner printables for you! As a planner nerd myself, I love a great daily planner page, weekly or monthly, to do lists, goal sheets and more!
Free Word of The Year Printables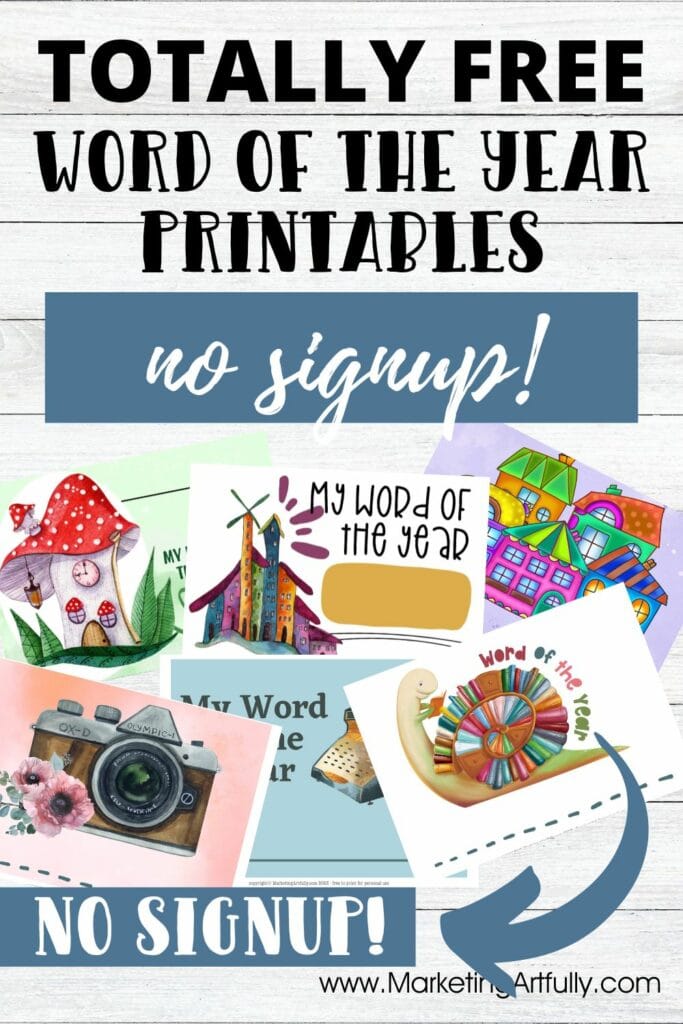 I LOVE choosing a word of the year for my business and life! These free printables are perfect for printing and filling out so you can remember your focus all year long.
Marketing Artfully Freebies Wrapup!
I hope you found something that you would love to use in your business or life! I love making these free printables for you and me too!
If you have any more suggestions for types of freebies you would like to have, email me ([email protected]) and let me know!