If you are into marketing like I am, you probably love to find new and interesting ways to market your business. Here are my best marketing resources all in one place! Please email me if you have any needs I haven't covered here! tara@marketingartfully.com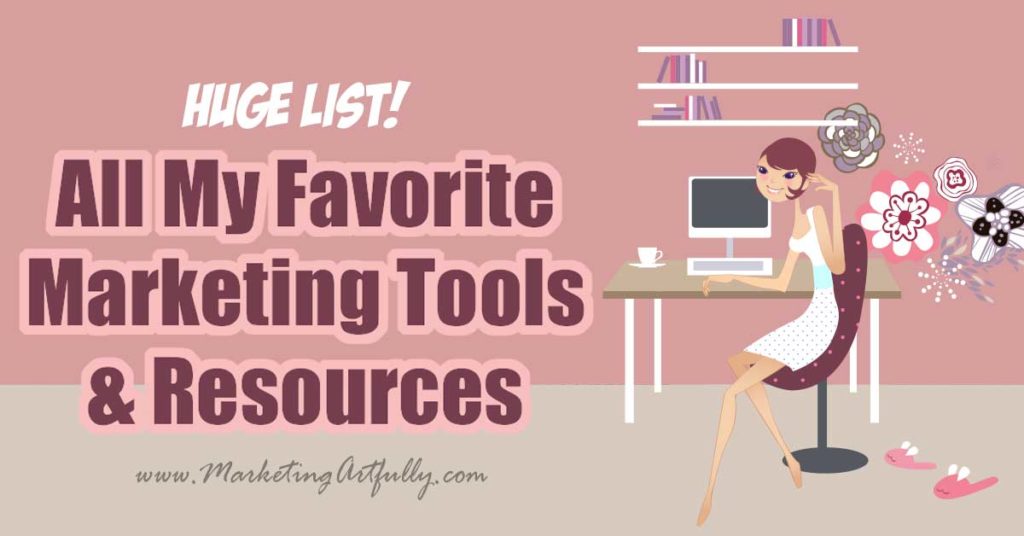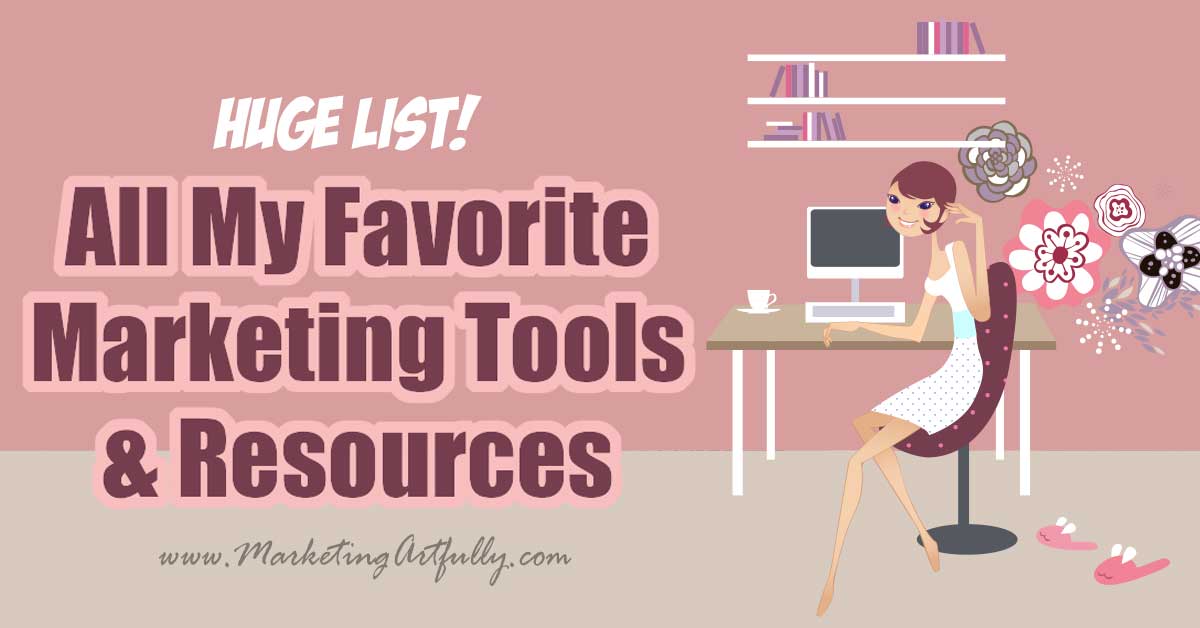 Table of Contents
Affiliate Disclosure: Please note that I do receive compensation for recommending some of these products. That said, I have negotiated discounts for my readers when possible and you will never pay more than you would by going to the websites themselves.
Courses & Worksheets

Setting Up Your Website
Most websites are WordPress blogs at this point! Here are some of the things that you will need to get yours going.
Hosting
Nothing works without hosting. I use Agathon for my hosting now that my site is bigger and generating revenue. I used Godaddy when I first started out (I KNOW everyone but me hates them, but they are huge and have phone support and my site is wicked fast so I am happy!)
Site Theme
I KNOW, there are a million free themes out there, but if you are trying to make your life easier use a Genesis theme with a fancy addon. Genesis makes your site act like Microsoft Word so even non-techy people can do things without hiring a programmer!
Email Newsletter
The very first thing you should do after you get your website set up is put a newsletter signup form on there. I have tried a bunch of different ones over the years and use ConvertKit now (I am so freaking happy!) They are not the cheapest or most expensive, but it really does make a different to have a paid version if you are serious about marketing. If you really, really need free, go with MailChimp and move over later!
WordPress Plugins
Okay, next you need to add plugins to make your WordPress work! Don't forget, you add these in from inside your WordPress. Here are the ones that I recommend kind of in order from basic to advanced…
Getting Help with Your Blog/Website

Email Marketing
If you are doing any kind of marketing, you HAVE to have an email list! I know, it can be overwhelming and confusing, but never fear, Tara's here (to help!)
ESP – Email Service Provider
This is just a fancy way of saying what you use to send your newsletters and autoresponders out!
I recommend ConvertKit (it's what I use) because it is easy and if you have over 5K subscribers they will move you from your old service for free… what?!?! If you have to have free, then Mailchimp would be okay to start with until you get a little further along.
Getting Help with Your Emails

VIDEO
Video marketing can be fun when you think about it as a way to help your people learn how to do something!
Getting Help With Your Videos


Affiliate Marketing
Understanding affiliate marketing can be hard! It is about more than just throwing up some links and raking in the cash!
Join An Affiliate Program
The first step is to join an affiliate program. This can be a single product that you love or a program that has lots of different products or services that you can recommend.

Getting Help With Your Affiliate Marketing

Product Photography

Etsy Marketing


Real Estate Marketing

Author Marketing

Productivity, Calendar and Marketing Worksheets
Business Planner Printables (BEST SELLERS) – Check out all of my AMAZING marketing worksheets! I have dedicated my life to creating worksheets and systems that will help my Author, Blogger, Real Estate Agent and Etsy friends get more effective so that they can make more money. All of my printable planner pages have come about because I needed to be able to do something in a better way. Visit the Marketing Artfully Shop

SEO
Social Media
Direct Sales
Graphics
Stickers
Administration
About my list…
As with most of what is so very popular on my website, this list started out just for me to remember the products that I recommend so that when I answer a marketing question in my email, I had a handy-dandy link to share. Well it has turned into much more than that, it is now a go-to page where I can tell you about new amazing things that I find and which I think could help your business!