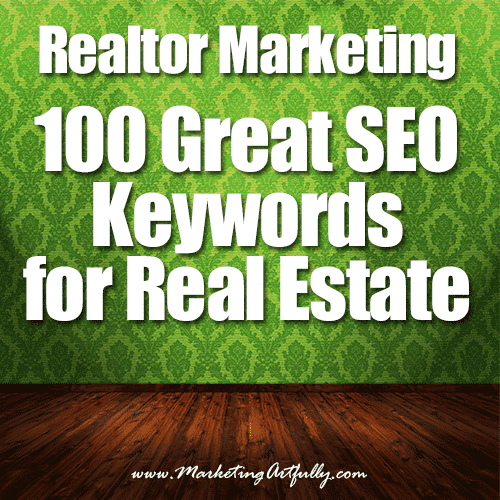 Great keywords for real estate agents include ones targeting buyers, sellers, FSBOs expireds and more! Here are my top real estate marketing search terms for my Realtor friends, broken down into categories.
If you think that there is something I am missing, please let me know in the comment section! Number amounts are the search volumes monthly
Post originally published in June of 2013. As you know things change in real estate! With that in mind I updated the numbers in this post to reflect current information as of September 18th, 2016!
For Sellers
Most real estate agents SAY they are prospecting for sellers but use all keywords that are for buyers. If you are a listing agent, please consider some of these for your website!
Realtors and real estate agents
realtor (2.24 million)
realtors (27,000)
real estate agent (18,100)
real estate agents (4,400)
top real estate agents (1,000)
finding a realtor (390)
best real estate agent (170)
best real estate agents (170)
best realtor (170)
how to find a real estate broker (50)
Wow have these numbers dropped! in June of 2013 when this post was originally published, there were 9.1 million searches for realtors.
Selling a home
sell house fast (1,900)
selling a home (720)
how to sell your home (720)
sell home fast (720)
sell your home (590)
sell my home fast (590)
home selling tips (480)
sell your home fast (390)
house selling tips (260)
selling your home fast (110)
staging your home to sell (110)
ways to sell your house (70)
selling house fast (40)
marketing your home (30)
cost of selling your home (20)
These numbers have dropped too. I talk with lots of real estate agents on a regular basis and I think this is super important to note. Back in 2013 people needed real estate agents more. Now that the market has picked up, there is not such a need for real estate agents so they should be marketing more, not less!
Short Sales and Foreclosures
foreclosure (40,500)
short selling (4,400)
foreclosures (12,100)
short sale process (9,900)
short sale vs foreclosure (2,400)
home foreclosures (2,400)
short sales process (110)
foreclosure or short sale (50)
short selling your home (20)
I have to say I am super happy these numbers have dropped! Obviously there are many fewer people in danger of losing their homes now than there were in 2013.

Related Post: SEO For Real Estate Agents, Real Estate Marketing

For Sale By Owner
for sale by owner (165,000)
fsbo (40,500)
selling your own home (1,000)
sell your own home (590)
property for sale by owner (590)
for sale by owner listings (260)
sell your own house (210)
selling your house by owner (210)
properties for sale by owner (140)
for sale by owner listing (110)
selling a home on your own (40)
selling your home without an agent (30)
listing property for sale by owner (10)
Seller Tips
tips to sell your home (260)
short selling a home (110)
what is short selling a house (20)
tips to sell a home (20)
tips for selling your home (0)
For Buyers
house for sale (90,500)
real estate listings (18,100)
cheap houses for sale (9,900)
buying a home (3,600)
home buying (2,400)
buy home (1,600)
big houses for sale (1,600)
house on sale (880)
real estate listing (880)
find real estate (390)
house 4 sale (260)
real estate agent listings (50)
find real estate for sale (40)
buy your home (30)
Condos, Townhomes and Villas
condos for sale (40,500)
townhomes for sale (18,100)
condo for sale (8,100)
townhouse for sale (3,600)
town homes for sale (480)
villas for sale (390)
town houses for sale (260)
villa for sale (170)
MLS
mls (368,000)
mls listings (49,500)
multiple listing service (9,900)
mls real estate listings (590)
multiple listing service (110)
real estate listing mls (20)
Buyer Tips
when to buy a home (1.2 million)
how to buy a home (1.2 million)
home buying tips (9.9 thousand)
tips for home buyers (3.6 thousand)
how to buy a home (1,600)
when to buy a home (210)
First Time Home Buyers
first time home buyer (60,500)
first time home buyer programs (12,100)
first time home buyers (6,600)
home buying tips (1,600)
first time home buyers programs (1,300)
first time home buyer tips (720)
first home buyer tips (50)
Foreclosures
foreclosure homes (22,200)
foreclosure listings (5,400)
foreclosure homes for sale (2,900)
foreclosures for sale (1,900)
foreclosure listing (480)
list of foreclosures (260)
Misc Interesting Words
list of real estate agents (110)


Real Estate Agent Business Planner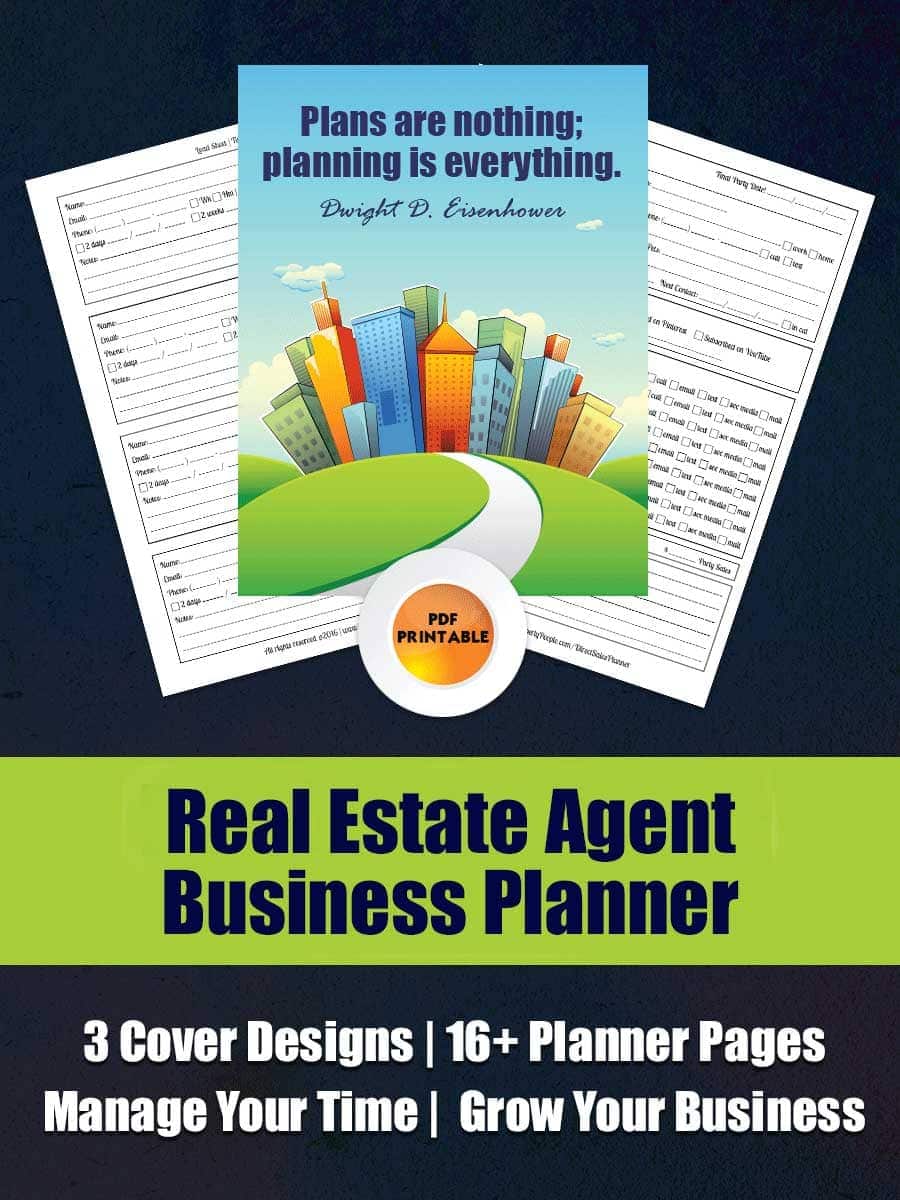 The only planner designed by real estate agents, for the specific needs of real estate agents to track your leads, set your goals and manage your time!
I worked on this calendar with the amazing Deborah Ward who is a "planning machine". She has figured out how to have an amazing real estate team, profitable business and still travel the world. Her input was invaluable to the effectiveness of this planner!