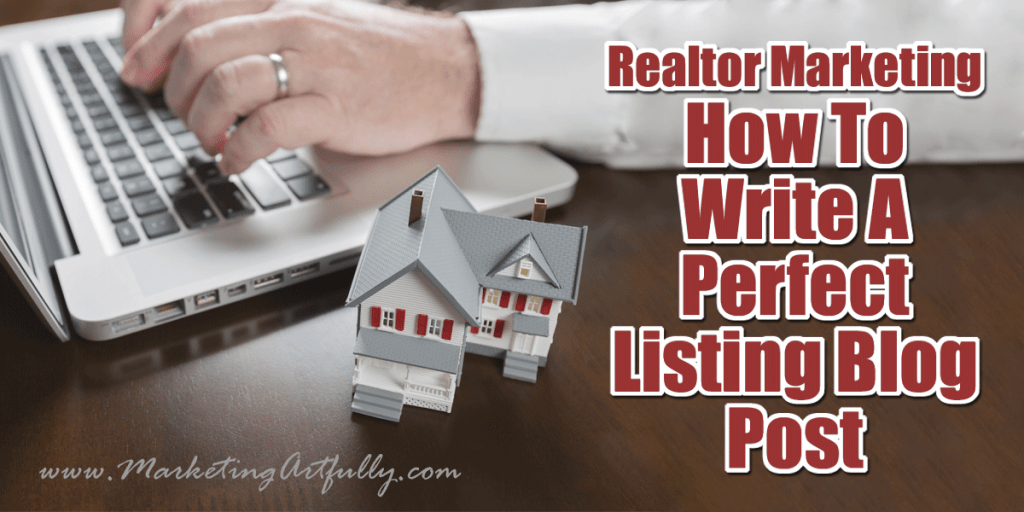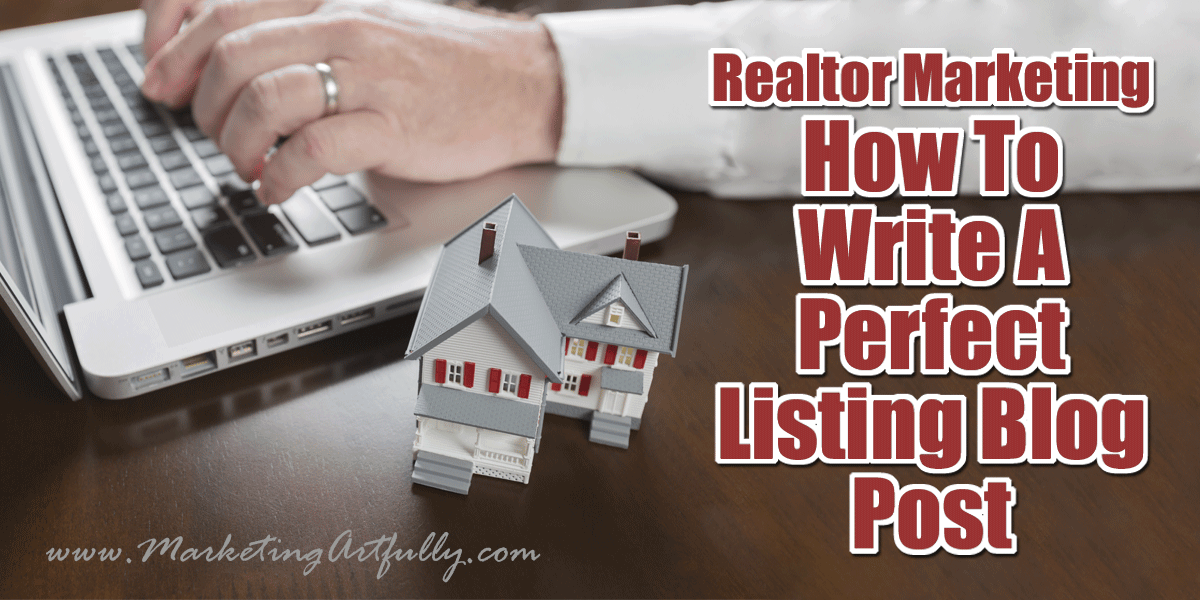 Writing a perfect listing blog post should accomplish a few things including 1) making your seller happy, 2) increasing your digital footprint in your marketplace and 3) increasing your blog content.
We will look at all these reasons today and go over what needs to happen to have that perfect listing blog post!
Reason For Writing It – Seller Happiness
You know your sellers, they are always wondering, "what is my Real Estate Agent doing to sell my home". They are probably even putting their property address into the search engines to find out if they are "on the internet".
Reason For Writing It – Rank In Google
Having a blog post listing of a specific property address, while nice for the sellers, will not help you sell too many houses (including the one in the post).
Very few people will be searching for an exact address when they are searching for homes to buy. Instead they will be searching for broader terms like your state (if they are relocating from out of state), your major metro area closest (ditto), your actual city, then the subdivision of the property and then very maybe, the house address itself.
Here is a breakdown of terms searched in relationship to my own home:
homes for sale colorado 1,600
homes for sale denver 1,900
homes for sale westminster 70
homes for sale stratford lakes 0
11655 Grove St, Westminster CO 0
As you can see, the major searches are done at a really high level. BUT! and this is a big but, if someone were searching for "homes for sale stratford lakes" and your listing came up, there is a good chance they will be buying a home soon and you could get them as a buyer.
OR the person might live in Stratford Lakes and want to find a Real Estate Agent who specializes in the area. THIS is what makes ranking for search terms so powerful and why you should use every one of your listings to put a breadcrumb out there on the internet so that people can follow it back and hire you as their Realtor.
Do Not Use Your MLS Description
Before we get into exactly what you should have in your Listing Post, please read this carefully… DO NOT USE YOUR MLS DESCRIPTION!
First off, your MLS description is aggregated out over hundreds of sites around the internet so you are just putting up duplicate content that will not help your website rank.
Second, your MLS description should be trying to sell that listing in Realtor.com and not be a marketing tool for your business. Your responsibility to that owner is to do the best job you can selling their property so make sure you are focusing on that in the MLS description.
Lastly, many MLSs have a limit on the number of characters that you can use in your listing. The internet and especially your blog does not have that same restriction so make sure you are using LOTS of words in your real estate marketing blog post!
What You Should Include In Your Blog Post
There are LOTS of things that you can include in your post, but having a wide range of great content will help your chances of ranking for something that someone is searching for beyond just the title of your post.
Creating Your Blog Post Title
In this part of the process you are trying to rank for keyword terms that buyers (or sellers) might be searching for. With this in mind, you want to include broad terms in addition to just the home's address. Here are some that you might want to consider:
Adjectives (charming, huge, multi family, waterfront, downtown, historic)
Listing Words (home for sale, house for sale, real estate listing )
Location (city, subdivision, state, town, borough, parrish)
As you can see in the examples below, while I am in fact talking about a single home, there is the chance to rank for different search terms in Google and the other search engines.
Stunning Denver Metro Mountain View Home For Sale | 11655 Grove St. Westminster CO
Mountain View Home For Sale | 11655 Grove St. Westminster CO
Live On The Big Dry Creek Open Space! Westminster Home For Sale | 11655 Grove St.
Stratford Lakes Home For Sale | Best Home In The Subdivision, Mountain View and Open Space Access
Writing About The Home
Now, this can feel a little like you are writing an MLS listing, but remember that you are going to want lots of words that the search engines can index, but don't go overboard! Yes, have info about the home, but remember that your main goal is to rank well for something higher up the food chain like subdivision or city.
Home Info (Single Family, Condo, Villa, Rental, Multi Family)
Number of Beds
Number of Baths
Garage Size
Special Home Features (hardwoods, pool, outdoor kitchen, gourmet kitchen, dock, stainless, dual masters, mother in law mountain view)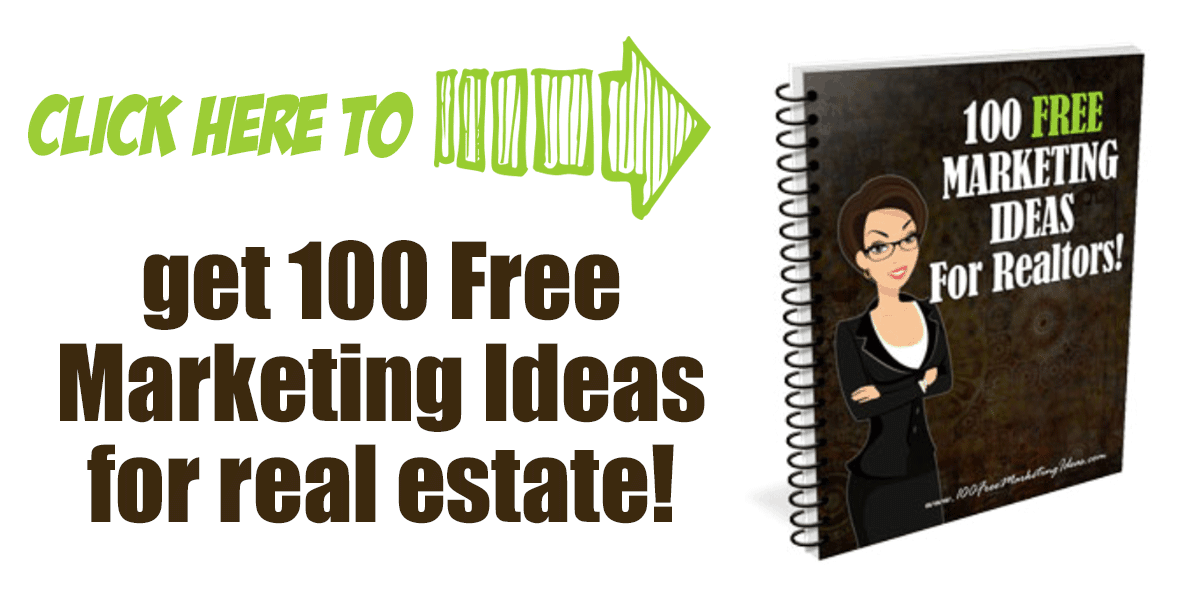 Neighborhood Features
Here is where you want to start shining! Real estate is really about location, location, location and if someone falls in love with a neighborhood, they will probably be poised to buy one of the houses currently available in the neighborhood (or you could prospect for new listings, but that is a post for another day!)
Here are some things you can talk about at a neighborhood level:
Types of homes available (Single Family, Condo, Villa, Rental, Multi Family)
Average number of baths
Average number of bedrooms
Average garage size
Year subdivision built
Styles of homes
HOA (Homeowners Association)
Pets allowed
School district (high school, middle school, elementary school)
Special neighborhood features (pool, tennis courts, community dock, fitness center)
Special community features (city park, rec center, shopping mall, walk to restaurants)
City or Metro Level
Last but not least is the city or metro area level. This information is great for filling in and making the post interesting and read-able. Some things to include are:
Population
Median age
Urban, suburban, rural
Major Employers
Sports, culture, activities (arts centers, major or minor league sports teams, hiking, skiing, watersports, landmarks)
Final Perfect Listing Blog Post Tips and Tricks
1. You can do more than one! If you are not a huge listing agent, you can post multiple instances of each listing you have, targeting different keywords with your title and content.
2. DO NOT COPY AND PASTE! Google does not like when you are using the same words over an over again. Please type out your information each time. It is amazing that even saying the same thing over and over again, if you write it from your head instead of copying and pasting you just can't say it exactly the same way every time, no matter if you tried!
3. Keep A Record. The cool thing about having multiple listings in the same area (marketing to a farm) is that you will not have to do the neighborhood and metro research over and over again. Simply make copy of that data and save it for the next time you have a listing!