Today we are going to talk about what kind of graphics you need to have to promote your free giveaways! Whether you are doing Facebook, Twitter, Pinterest or any other social media networks, you need some graphics to use for your promotions!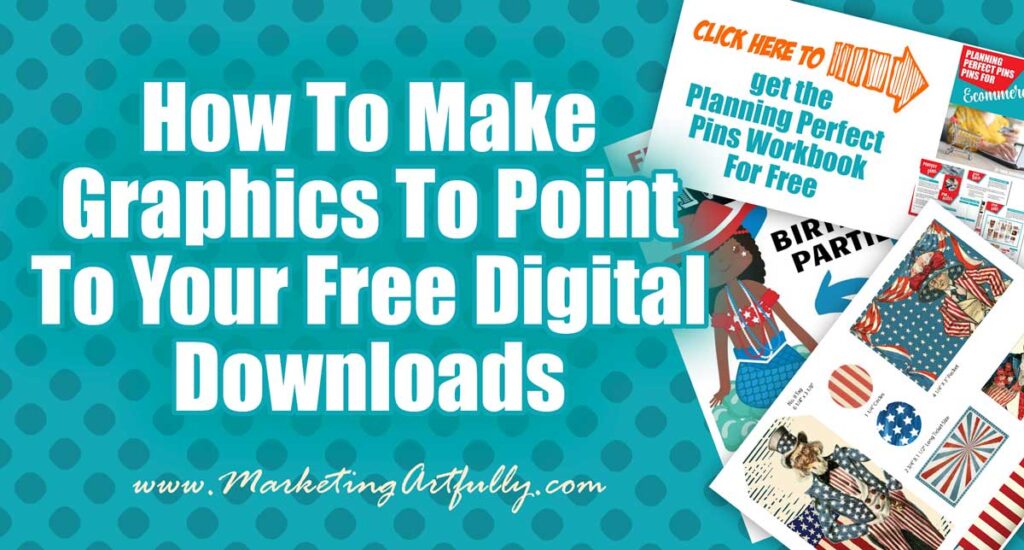 please note :: I often recommend resources, some I receive an affiliate commission for at no additional cost to you! check out my policies here
What Kind Of Graphics Do You Need?
1. You need screen captures of your product to give away
It can be a screen capture or a transparent JPG file. Here is an example of a free sticker that Carolina from Cute Little Workshop is giving away and then one of my freebies that I give away to my Etsy Peeps.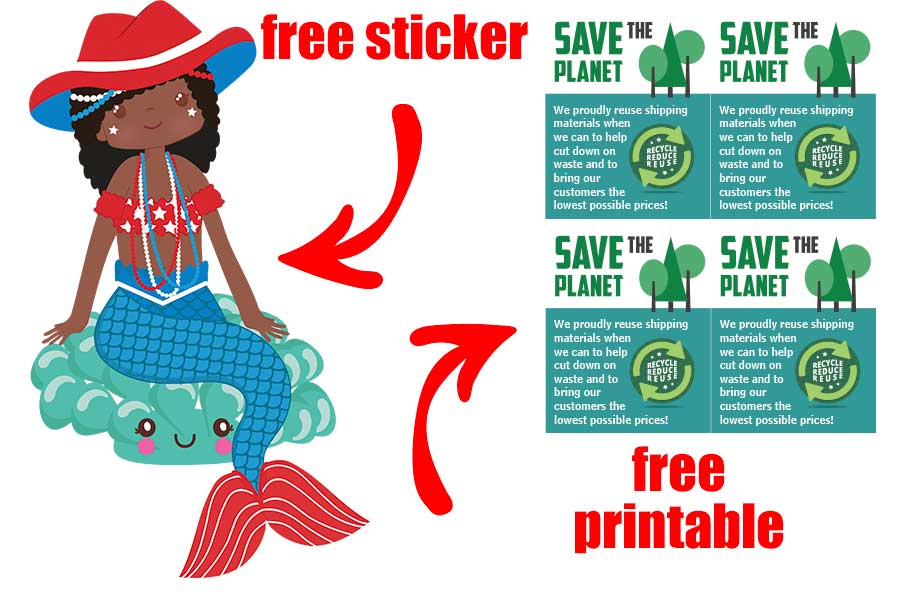 2. Then you need to make an image to put on your website, blog or store for when you give the product away
Here is the page where I give away my printable… Save The Planet – Free Shipping Printable and this is the graphic I use to get them to sign up!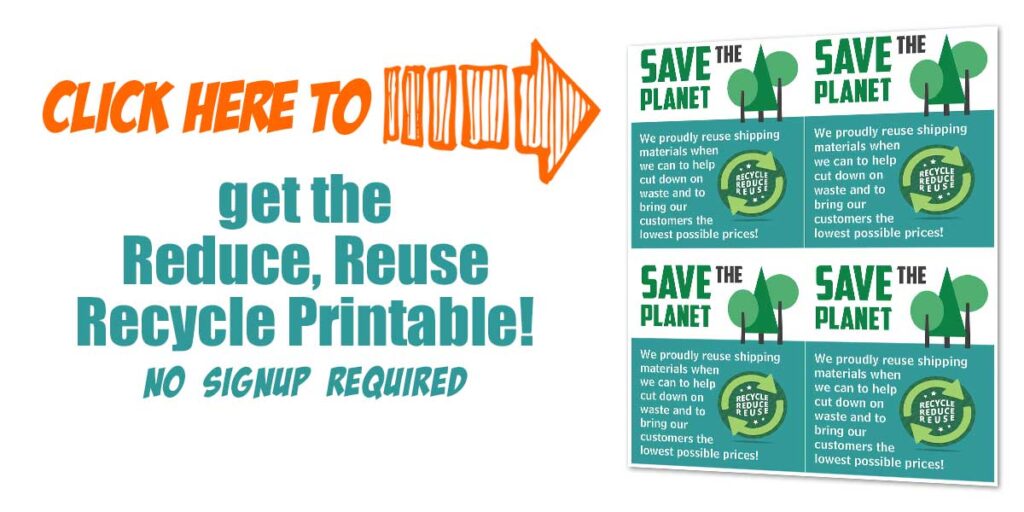 I am trying to get blog traffic so I don't require them to sign up and the link goes directly to file to download.
If you are using your printable to grow your email list, you would make it like this for my vintage sellers ebook which goes to a signup page to get the free ebook.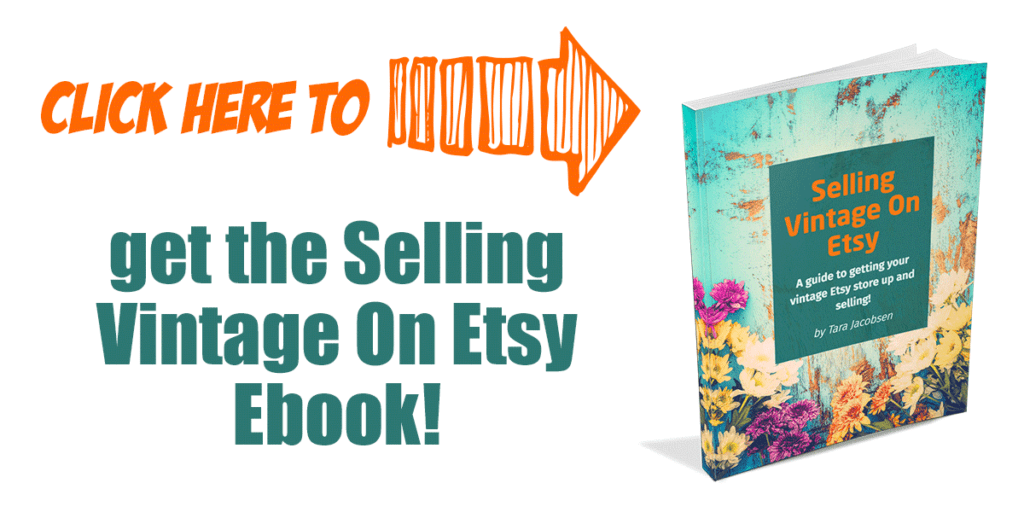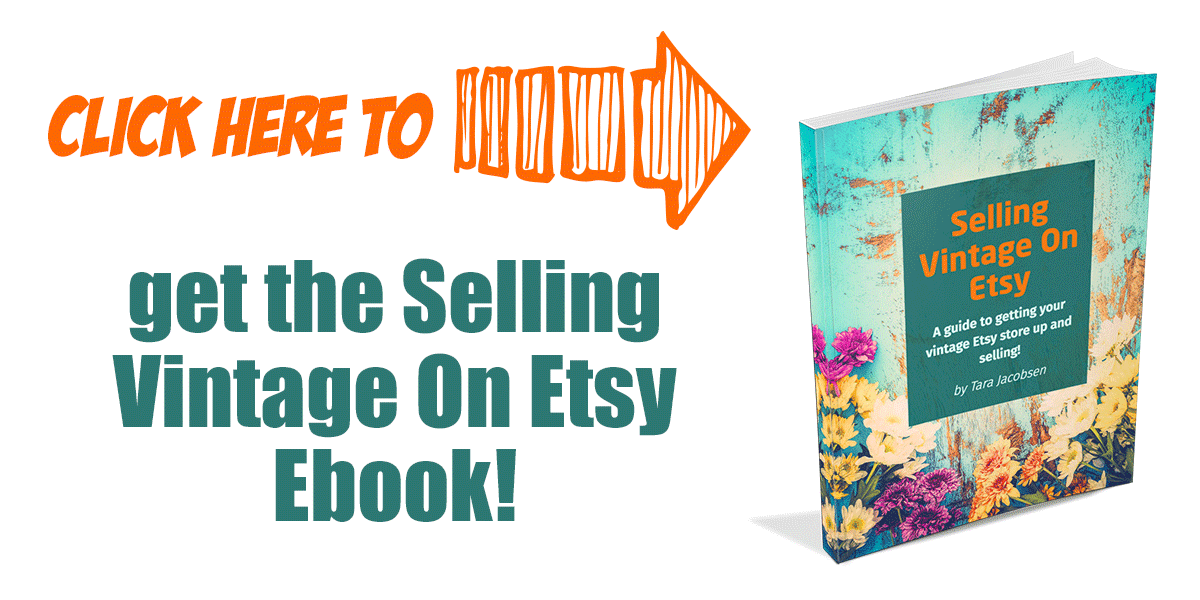 I see a lot of people with a little tiny signup link, for this kind of giveaway you want to have a BIG call to action graphic so there is no question about what you want them to do.
3. Last but not least you want to make social media graphics
Facebook, Twitter and LinkedIn you want it to be 1200 wide X 628 tall
Pinterest you want it to be 600 wide X 900 tall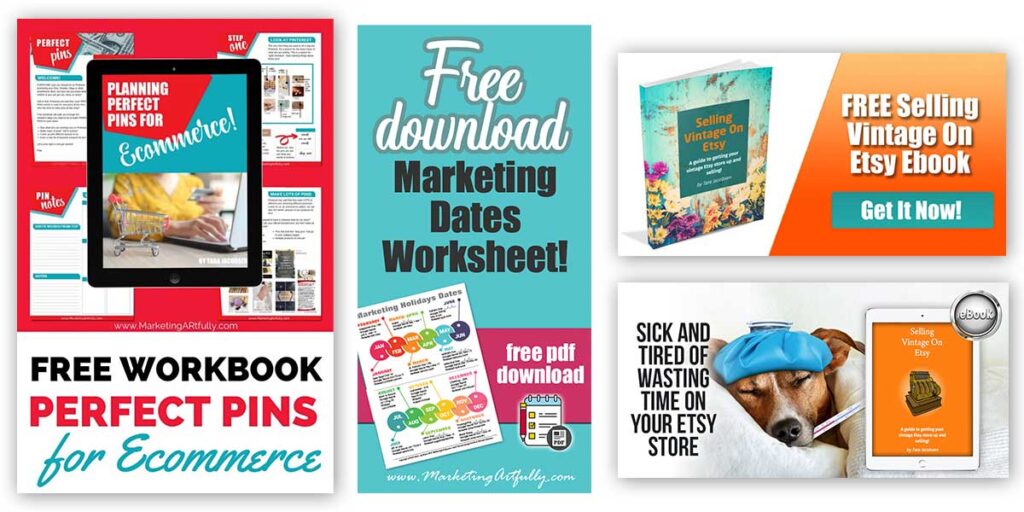 Making Graphics In Canva
First off you want to go to Canva, and pick custom dimensions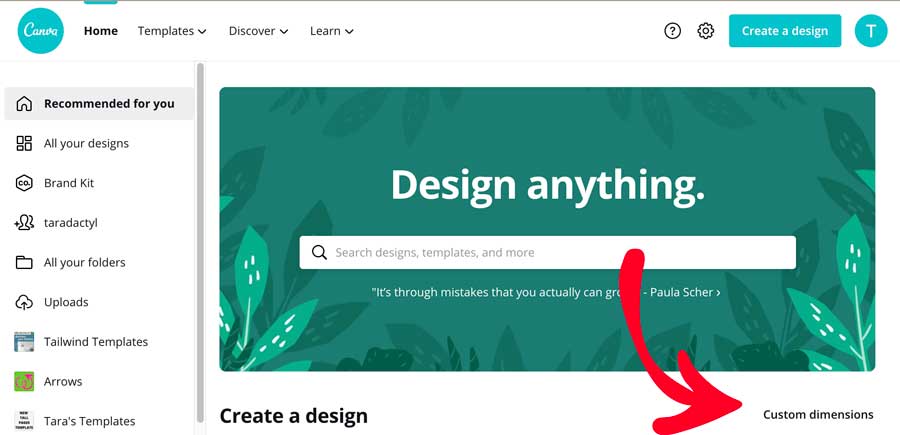 Put in the dimensions for either Facebook or Pinterest… let's do a Pinterest pin for this example! So 600 wide X 900 tall.
Click uploads in Canva and upload the screen capture or JPG of your free product.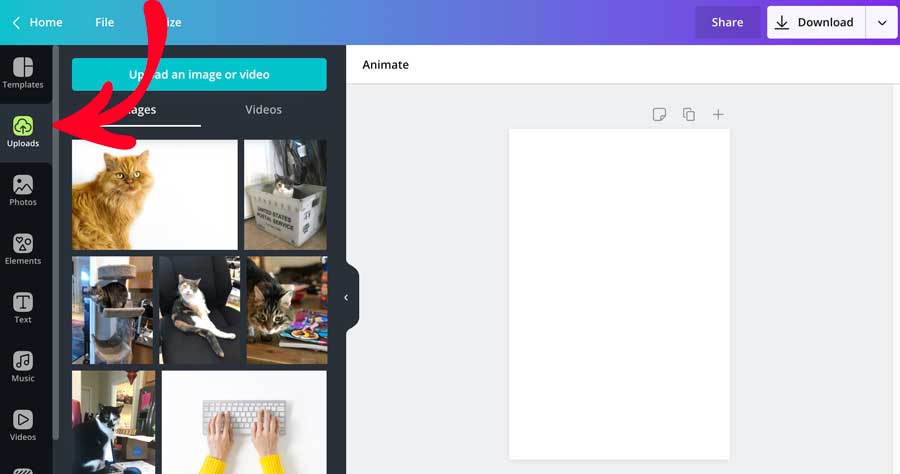 For this example we will make a free graphic for Carolina's sticker!
Start by clicking once on the graphic of your freebie to add it.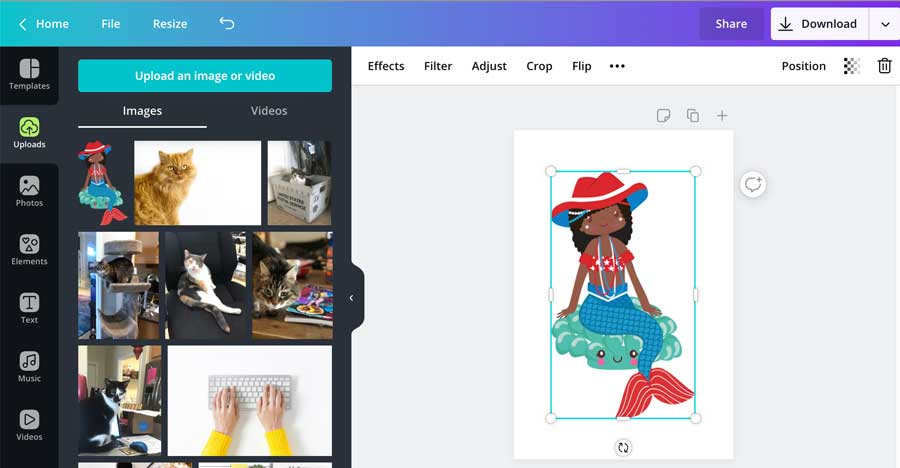 Then go to "Elements" and add a box, change the color to match your design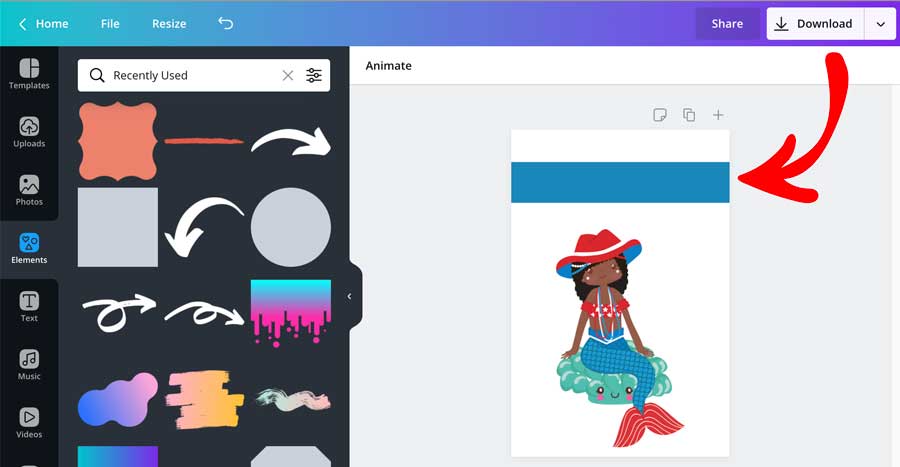 Then add text to say what you are giving away and put your website link at the bottom.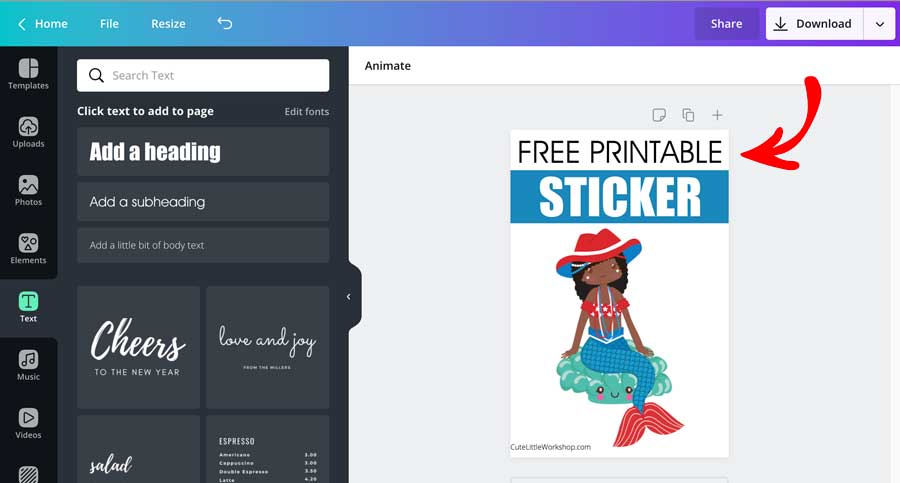 I know, this is super simple, but it would for sure be enough to get some people to click through to download!
You could share this on Pinterest with a link to your page that has your free giveaway!
Creating Graphics For Your Freebie Giveaway Wrapup
Okay, that may seem like it is too easy, but honestly that is all you need to do to make a giveaway!
If you want more help, please make sure to watch the video above. In there I go into many different ways to make each of these graphics using the free tool, Canva!