Today we are going to talk about selling digital downloads and courses using the power of free printables! All my my best tips and ideas for how to leverage the power of FREE to make money.
Want more? Ultimate Guide To Selling Digital Downloads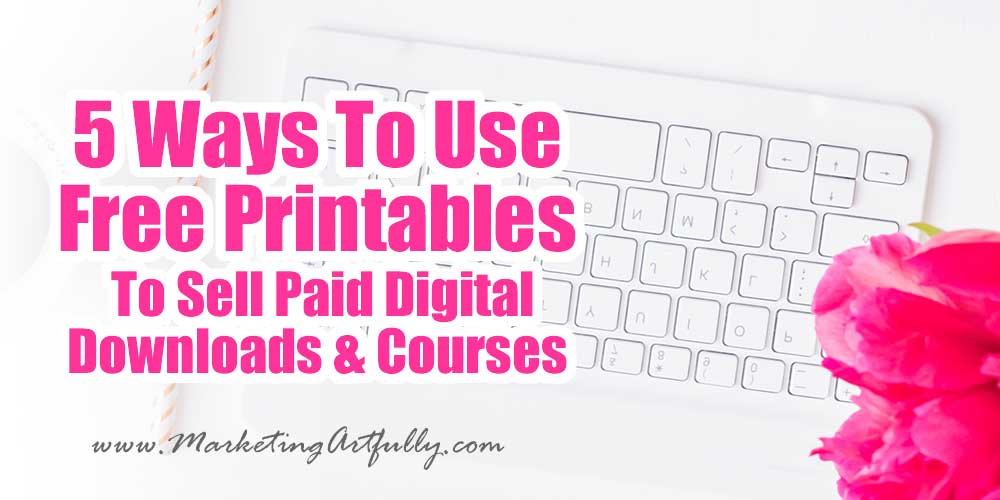 please note :: I often recommend resources, some I receive an affiliate commission for at no additional cost to you! check out my policies here
The Free Economy
In 2009 a man named Chris Anderson said that everything digital would someday be free in his book, Free: The Future of a Radical Price. It seems somewhat ironic to me that 10+ years later it costs $4.99 to buy the Kindle version of this book!

But that said, I totally agree that it is super easy to get almost anything for free right now!
So why would anyone pay for an Ebook, course, printable artwork or anything else when they can get something similar for free?
Today we are going to talk about ways that you can use the power of free to upsell into something that is a paid version!
Why Make Free Printables In The First Place?
Before we get into the how to use printables, let's talk about WHY we should make free printables!
People LOVE getting something for free… duh!
Why would you pay your good money for something if there is a perfectly good version out there for free?
There is also the Law of Reciprocity that is cool! When you give something to someone for free, they want to give you something back and that can be to buy something to support your business if you go about this in the right way!
link to digital downloads artwork
1. Make Convenience Paid
One thing people do value more than money is time! You can use access to time or not wasting something to upsell into a paid product.
For example, I have a super cute set of "Free To Do Lists" that I give away …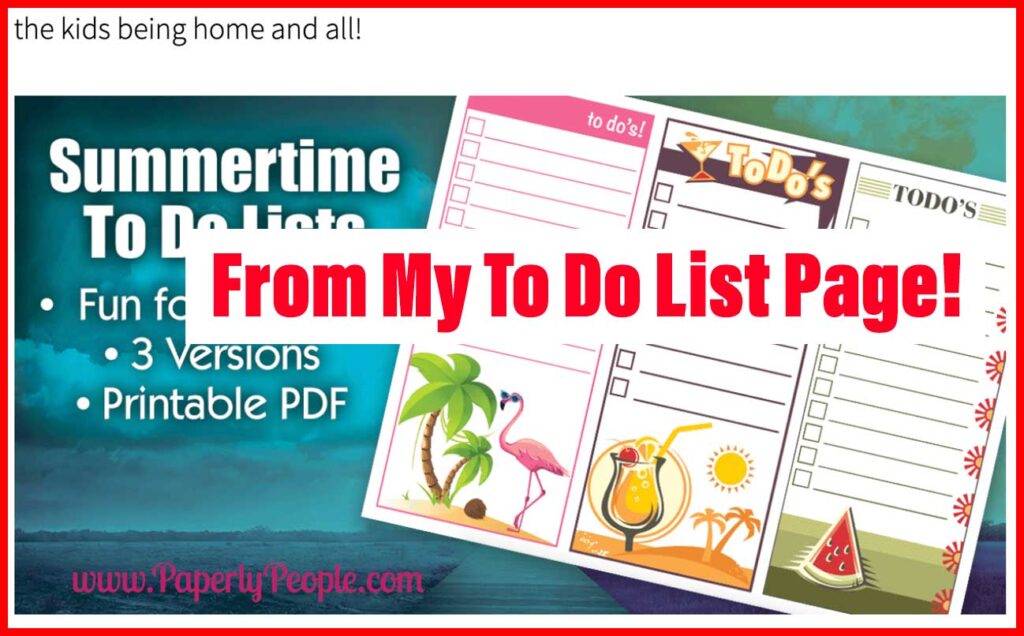 But the peeps can only print off all three at a time… what if they LOVE just the flamingos one on the left? They would have waste 2/3 of a printed sheet so I offer them a paid version with three of same designs on one printable page!
The neat thing is that this doesn't take me much more time, I just have to make a set with all three the same instead of having to design new stuff over and over again!
Now, MOST of the people just take the free ones and run, but some people will buy the paid version and it is MUCH easier to promote a free item than even one that just costs $1.99.
3. Make Upgrades Paid
There is a gal named Kristie Hill who has offered a free version of her Pinterest dashboard for YEARS!
It is a super amazing Google "View" in analytics that she made just once and now can "share" with anyone. Her whole system is automated so you sign up for her dashboard, then you get an email with a link and then you set it up yourself. Easy peasy!
And then she has a course you can buy on how to use it and analyze your Pinterest strategy.
You get the sheet for free but then to use it effectively you need the upsell.
Another example is my Free 4th of July Printable tags and tickets on my Artsy site.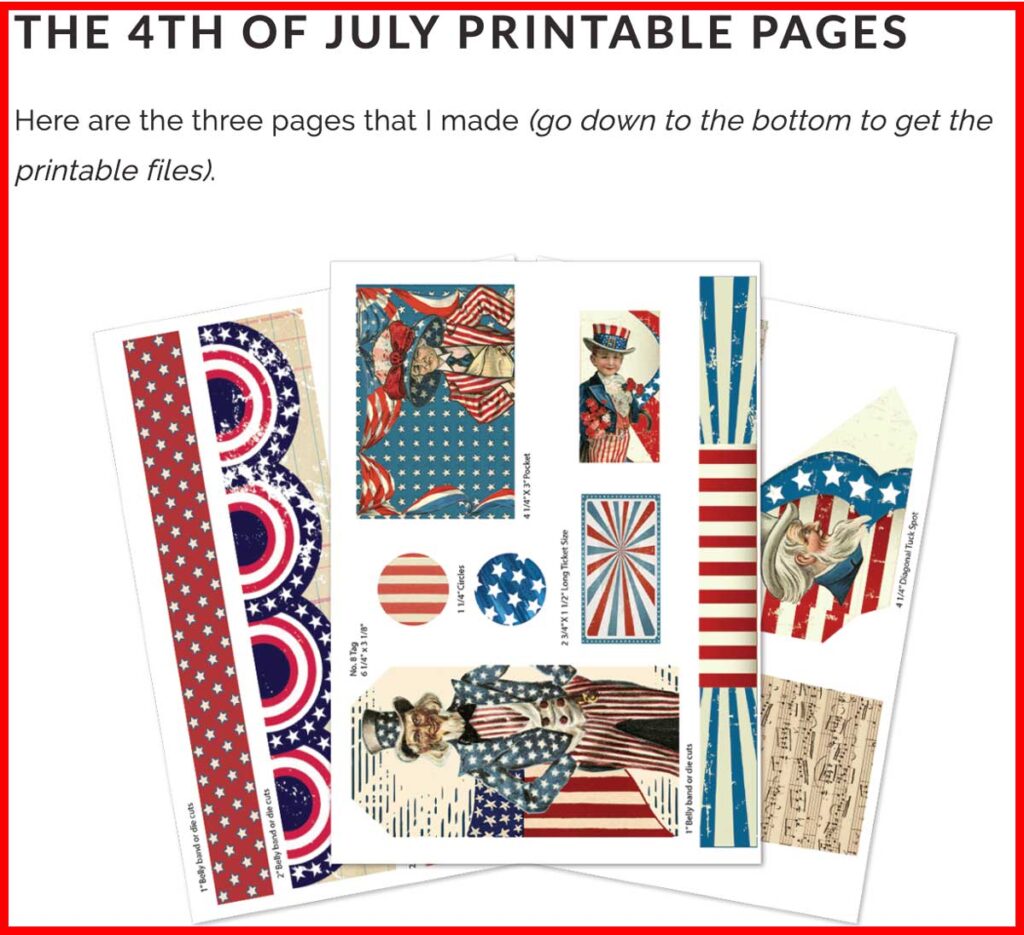 I give away the "stuff" to make a journal, I could make a printable of a whole book and give away the ephemera to fill it up for free!
3. Give Away Low Resolution Version
This one is for my artists and photographers who sell digital download artwork.
You can give away free "web" versions of your artwork in 72dpi and a small size, then charge for "printable files" that are a higher resolution.
The value of the piece is being able to print out a clear version because of the higher file size.
4. Grow Your Email List
You can also use a free printable to grow your email list! With an email list you can offer products to your subscribers every time you send out an email.
Now, this is not a a chance to spam your subscribers, but you can do a "onboarding" campaign or evergreen campaign where you talk about different aspects of your business and the products that you promote or sell.
You can also send a weekly newsletter or send out coupons or sale messages periodically!
Additional Resource: How To Do Email Autoresponders
5. Introduce Yourself
This one is great for service providers or coaches! You can use a free printable to "introduce" yourself to potential clients and customers.
By showing your value and expertise up front even before they have to pay you, they can see that you are someone they might want to work with.
You can put a message in your ebook or worksheet to contact you to learn more or even include another free offer of a consultation where you can get to know each other.
This is a GREAT use of your time since they already have an idea of you and your value before agreeing to hop on a call!
Using Free Printables To Sell Paid Items Wrapup
Okay, hopefully that has gotten your gears turning! There are so many free things that you can offer which will turn into revenue for you if you have a strong marketing strategy behind them!
That said, I see a lot of people just giving things away with no clear plan… make sure you know WHY you are giving things away for free first!