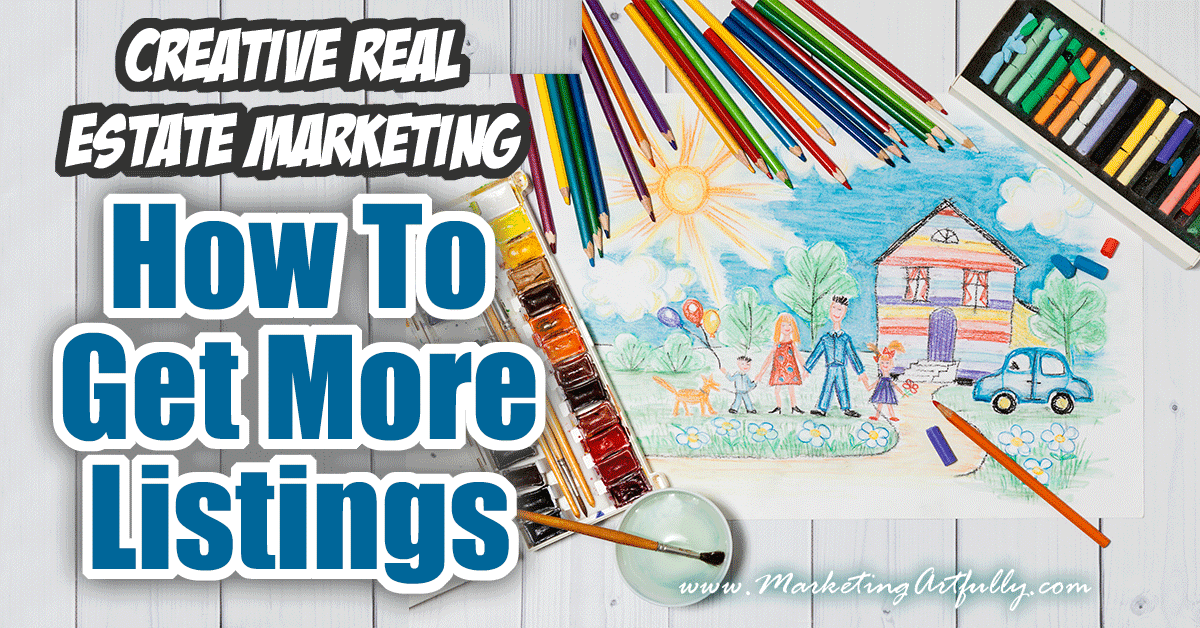 If you are a real estate agent and believe in common wisdom, learning how to get more listings is a vital piece of the puzzle as each listing will result in two buyer side sales. While there are some tried and true ways to get listings (like door knocking and prospecting FSBOs, these ideas are intended to be more a part of a well thought out marketing campaign than a tactic of making phone calls or knocking on doors.
Open Houses / Nosy Neighbors
When I was a real estate agent, lo these many years ago now, I got 42% of my listings from open houses. Those nosy neighbors who come by are actually potential sellers and often are looking for areal estate agent at open houses (only finding buyers agents manning the table who are not picking up on their cues).
With a determined plan you can convert these potential sellers into listing appointments relatively easily. Simply ask or have materials out that appeal to sellers and then really work the ones that "bite".
1. Would you like me to pop by and price your house for you? As real estate agents we often want to hedge our bets and say the market sets the pricing and finagle around saying that we need to look at the market statistics, blah, blah, blah.
Potential sellers don't care about all that, they just want to know what their home is worth. Having split tested lots of questions like "Would you like to find out your home's value", "Do you want to know your house value", etc. the question, do you want me to price your house for you won hands down both online and in real life.
I think it is because it is non-threatening (I am not asking to come list them) and shows authority (less dancing around about the market and a more definite phrasing.
2. Top 10 Mistakes Home Sellers Make Guide. If you have a stack of these guides sitting on the table, potential sellers will sort themselves out and take one.
Even better, just have one and if someone asks if they can have one, ask them for their address and let them know you will pop by with their very own copy in the next couple of days AND will take a peek and have the price of their house there at the same time!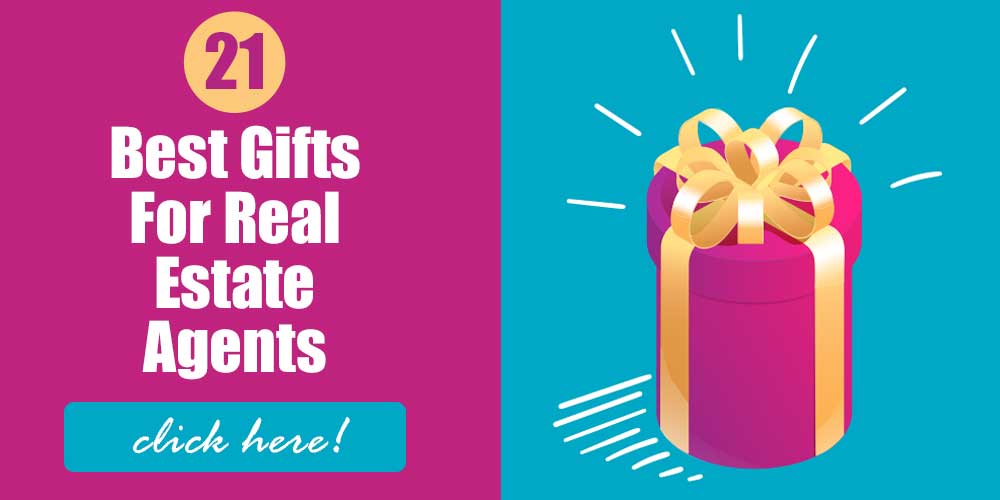 3. Drip on them. It goes without saying that you should have a sign in sheet and ask for name, address, phone and email address. Because email and the phone were so easy, I found that mailing information about once every three weeks to these potential buyers actually resulted in more listings.
I would send a hand written thank you note, mail them a couple of marketing pieces and then "popby" with something a little more special to leave at their door. The fuzzy flower in a bag with birdseed resulted in two listings! But it was the consistent contact beforehand that made that happen!
Expired Listings 1 Month Out
Every sales trainer for real estate will say that you have to pull the expired listings each day and dial for dollars, hoping that you can turn them into a quick listing. This makes sense as it is easier to convince someone to list with an agent who has already listed before.
That said, I hate to have to spend all my time making up for the sins of others. YES, you may be able to jump in there and save the day, repricing the house and getting it sold fast, but there is probably a reason it didn't sell before and that reason will not just disappear overnight.
That said, there are a fair amount of these listings that don't have phone numbers included or who don't go right back under contract and these are a gold mine for marketing.
1. Only pick ones that you would like to list. If you are going to prospect expired listings this way, don't just pull down every one that comes along. You are going to have to do some research and put in some effort so having a smaller, better curated list makes more sense. Look for the price range you are farming or would like to start farming. Pick neighborhoods that would help your business grow.
2. Once a month check through your expired listings list and see if they have listed with another agent yet. The ones who have, toss, the ones who haven't and which are listings you would like to get, either popby with something fun or send them a note with a piece of material that will help them (maybe a CMA-like overview of their current neighborhood but decrypted for humans).
Don't Leave Orphan Buyers Lying Around
This is pretty shocking, 25% of home sellers used the agent that they previously worked with to buy or sell a home but 65% said they would definitely use the same agent again. (report) That leaves a delta of 40% who say they would use the same agent but who ultimately don't.
1. Set up a database of past buyers and start loving on them. Those past buyers are now potential sellers! Send them twice-yearly reports of what their home would be worth (you can rotate these reports so they don't all have to be done the same month). If you haven't done this before you can simply search your MLS number and start working from the oldest sales you have had back to the newest. Stop reading this and start today. Do one or two a day, sending a personal note until you have all of them in order. DO NOT apologize for not having contacted them sooner. No one is sitting around thinking about how often you have mailed them. They will just think it is nice now!
2. Have client appreciation days. There is nothing more important to humans than feeling appreciated and a thank you party once or twice a year is a great way to make them feel loved. Now, these do not have to be extravagant affairs, but could be a 4th of July picnic in your back yard or an open bar for drinks at your club.
Neighborhood Mailings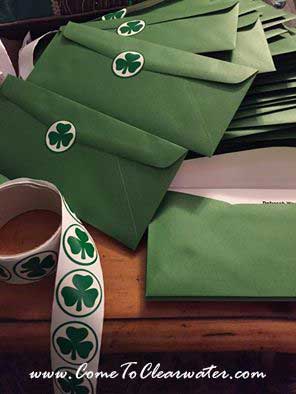 Much like "pick a niche", you should pick a neighborhood and pound on it with mailings, open houses and even door knocking if you roll that way. There is a service from the post office called "Every door direct" which allows you send postcards, flyers, etc. to every mailbox or home on a mail carriers route.
1. Pick a neighborhood you love. There are many different ways to pick a farming area in real estate, but my absolute favorite is because you love it. If you are spending time growing a true farm, you better be sure that you are going to enjoy the locations and types of people who live there. For example, if you pick a high end waterfront community, you better enjoy talking about sailing and maybe even join the local marina.
2. Mail 3 times a year. Sending a neighborhood mailing out 3 times a year is affordable ($.17 piece mailing + print costs on a flyer is about $200)
3. Be distinctive. My friend. the Irish real estate agent, Deb Ward, mails to fewer people but does so in a distinctive green envelope and prominent shamrocks.
Prospecting Likely Sellers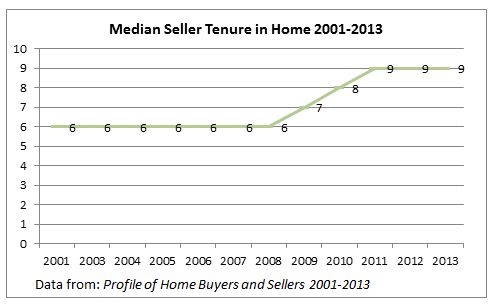 Okay, this is the big one to watch out for. Every MLS or Tax Records has the ability to do database searches that can find people who have lived in their homes for a given period of time. Common wisdom said that people would be staying in their homes for 7 years so you would be best to start prospecting them specifically in 6.5 years. But wait! Those numbers have changed over the years due to economic circumstances and the timelines for moving have stretched out!
Now you should be looking in 9 year range, meaning you should contact them when they have owned their homes for 8.5 years! According to the National Association for Realtors, statistics for sellers were that the typical home seller in 2013 was 53 years of age, had a median household income of $97,500, and lived in their home for 9 years. (source)
1. Prospect wisely. Say a subdivision has 150 homes and you want to farm it. You can send your 3X a year mailings out as normal, but there are homeowners in there that who are better prospects for hiring you as a sellers agent and you need to target them more aggressively. In the opposite months of when you are sending your mailings to everyone, you should be sending them something very specific, showing your knowledge of the area and your real estate expertise. This could be a guide to home selling, a CMA report for their subdivision or even a direct "Want me to come price your home for you" postcard.
2. Be consistent. With this gang the key is consistency and your efforts will pay off. If they have been in their homes for 8.5 years or more, the percentage that will be moving are much higher than the average homeowners so it is worth your time to be there for them right around the time they decide that they have to move!
How To Get More Listings
Well there you have it! Creative ways to get more listings that are hard work (I didn't say creative ways to get more listings the easy way!) That said, all of these ideas involve getting systems in place and then just "working the system." You won't have to guess and grovel anymore about what to do, instead you will be able to pick and choose the listings that you want to take in the areas that are most friendly to you!
ADDITIONAL RESOURCES FOR REAL ESTATE AGENTS