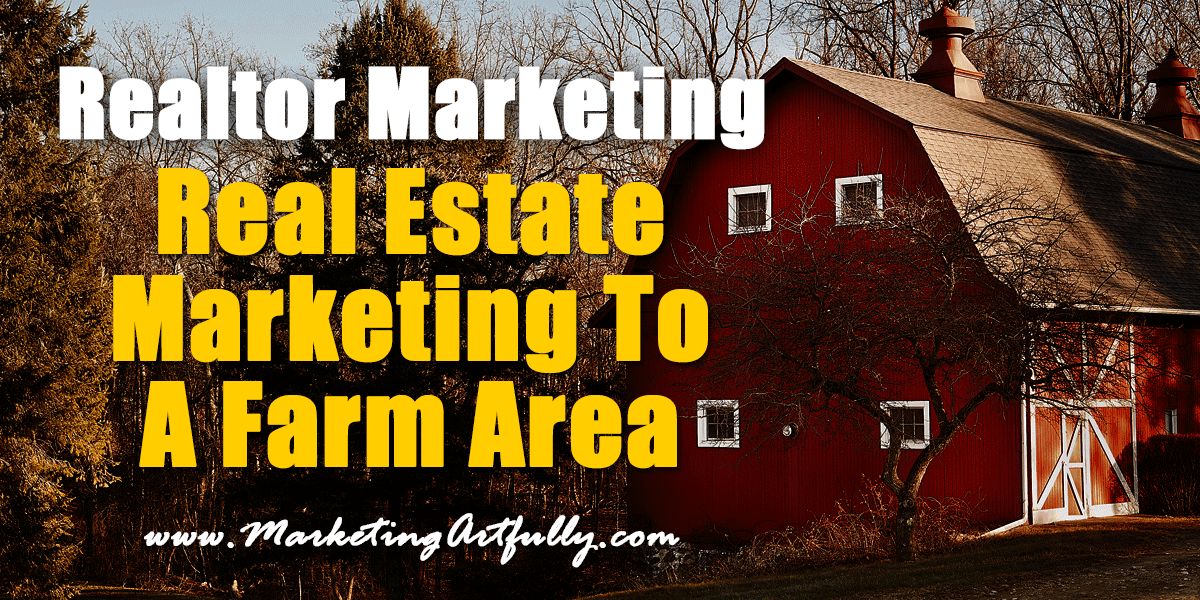 Real estate marketing to a farm area means that you are picking out a geographic location such as a subdivision or a small town and focusing on making a name for yourself in that area, becoming the defacto Realtor of choice.
I would like to say from the start that I am PRO farming as a part of your real estate marketing efforts! Having a farm is a way to lay claim to an area which you become EXTREMELY familiar with and which becomes easier to service because of economies of scale!
please note :: I often recommend resources, some I receive an affiliate commission for at no additional cost to you, these all help to keep this site free for you!
How To Pick A Farm Area
This is a tricky one! If there is a super high end subdivision in your area, it would seem like that would be a farm area of choice for the aggressive Realtor. Couple of things to consider there though:
How many homes sell per year in that farm area
Can you afford the higher costs you will incur to sell million or multi-million dollar properties?
My trick was always to pick a subdivision with a high turnover rate that was in the high first time homebuyer or low move-up buyer price range. Targeting this price point will assure that you will have a ready, willing and able pool of buyers to purchase all those listings you get!
Economies of Scale With A Farm
I briefly touched on this, BUT there are HUGE economies of scale when you have a farm area. Here are a few that come to mind:
You can service all your brochure boxes at once (yes in a farm you want to have a brochure box so that all those lovely neighbors can see your name in print!)
You can organize neighborhood open houses with your own listings
You can stop by and see sellers with one drive
When advertising, they will all be able to go into the same types of publications
You can cross sell your other listings when getting buyer calls
If you pay to have flyers distributed, you are only looking at one route
You can develop email and mailing lists to that one area and save the cost of purchasing them
You will know all the problems and benefits of the community (for example, one area that I worked had dysfunctional gas tanks in the ground that HAD to be removed prior to the sale. It was MUCH cheaper and less stressful to tell the sellers that BEFORE we listed the house rather than when under contract!)
Effective Real Estate Marketing To A Farm
There are many things that you can do when marketing to your farm, some more effective than others either monetarily or time-wise. I am sure to catch flack for where I put some of these but here are my suggestions!
Sending just listed or just solds
NOT just for your farm area but include your farm in EVERY mailing you send. This will let them know that you are an active agent!
Neighborhood Newsletter
it is VERY easy to get the mailing lists for homeowners. Some MLSs provide tax records or if not you can buy them from a list broker. Remember that you want to get the OWNERS for listings and the RENTERS for buyers!
Brochure Box Flyers
I HATED brochure boxes, they were always empty and the most likely to trip me up, BUT they are great for branding yourself with neighbors! Make sure to list all your other homes for sale in your farm on the back so that you can cross-promote them all.
Make sure to do LOTS of open houses in your farm area. This is a way to meet the neighbors and to get their contact information. Tell them that you have a great email neighborhood newsletter and get their email address! Once you have a bunch of emails you can send your hard copy newsletter quarterly and the email newsletter on the off months.
Farm Signs
If you Realtor Association allows it, brand yourself as the neighborhood expert with sign riders or custom signs right for that area. You can call yourself the neighborhood expert BEFORE you are, there are no "expert" police!
Special Features
Let your farm know that you are willing to let them know BEFORE homes in the area go on the market. They might not buy but they will appreciate knowing what is going on (neighbors ARE nosy!)
Grab your phone and drive around your neighborhood, recording interesting details. These videos can be posted on YouTube.com, Twitter, Facebook and your blog.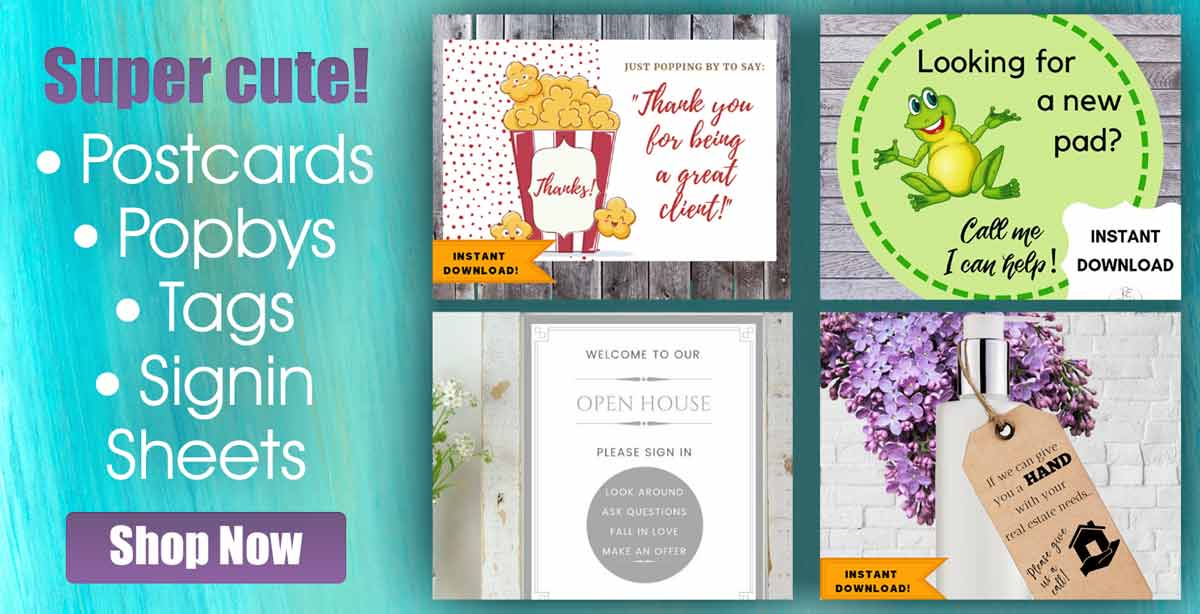 Time Wasting, Soul Sucking Real Estate Marketing To A Farm
Setting up a community page on the Facebook
This is one I hear A LOT! The thinking is that you are going set up a community page and then the people who live there will flock to it and you will be able to market to them. First, once you get them to join your page, you cannot get their emails out of Facebook to add them to your "real" mailing list. Second, you have to know them BEFORE you can invite them to your page so why not make them a "friend" on Facebook and get them to "like" you regular business page. This sounds like A LOT of work for very little reward!
Sending Calendars, Magnets and Stickers
Ask any big-dog listing agent how many listing agreements they have signed with other agents calendar magnets hanging on the fridgie right behind them! They will tell you a lot! I firmly believe that Realtors should send real estate marketing pieces like market statistics and neighborhood news, NOT calendars, recipes or stickers.
Setting Up Neighborhood Yard Sales
ALL my KW friends like this idea! Hold a neighborhood yard sale for the homeowners and they will list their house with you…sigh…not sure I get the connection! The time taken organizing that sale could be used to door knock, do open houses, lick and stick postcards, any number of things. For heavens sake, you are a Realtor NOT an event planner!
Okay, let me have it! If you are a Realtor with real estate marketing ideas that I missed, please let me know! If you pet real estate marketing project got shot down and you have had great success using it recently, post a comment and let me know!