There is nothing worse than getting a "ding" on your store or a "take down" requirement because you got a copyright infringement notice. Whether you are making Tshirts, mugs, junk journals or any other creative product, knowing that you have the right to use designs is super important!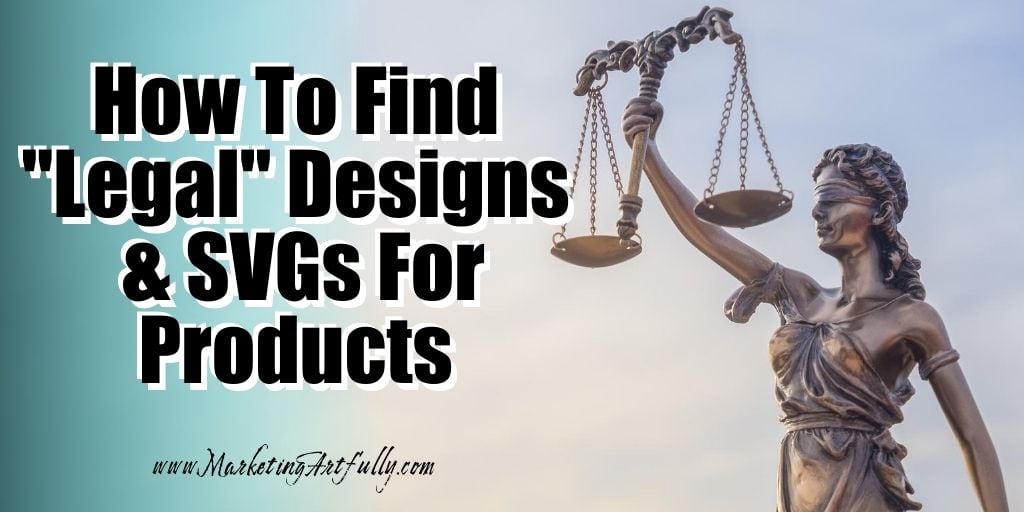 please note :: I often recommend resources, some I receive an affiliate commission for at no additional cost to you! check out my policies here
What Are Takedown Notices
A "takedown" notice is when a company like Ebay, Etsy, Shopify, Amazon, etc. receives a notice from a company that someone stole their design or IP (Intellectual Property).
If you are reading this post it is because you have been warned or are worried that you might now or the future "get in trouble" because of using designs for your products that you did not personally make.
Here are some of the legal ways you can be required to remove your products if you violate someones Copyright or Intellectual Property.
DMCA Takedown
Is a request that something be removed digitally because it violates copyright of another company.
The Etsy DMCA Takedown Policy (Digital Millennium Copyright Act) is enforced when another shop owner files a claim that their IP has been copied without their consent. Shopify has this same DMCA policy.
Ebay VeRO Policy
The Ebay VeRO Policy (Verified Owners Rights) is their version of allowing IP owners to notify Ebay when their property is stolen.
There are different methods for every kind of store and website, but they all amount to the same thing, you can't just "use" or "borrow" someone else's designs or SVGs and sell the finished products without their consent.
Note: You also can't buy one, copy it and the use the copies over and over again.
What Not To Do
If you are new this can seem super confusing! For example, you might see all kinds of Disney products on Etsy and think, I KNOW they don't all have the "right" to sell those products, so I should be able to too!
Additional Resource: How To Avoid Problems With Disney (you CAN use fairy tales, you can't use Disney's versions!)
Or you see a cool "BoyMom" shirt and think, I will just do a little design using those words, but use a different font and everything will be okay.
Nope, always search the Trademark Database before you copy a fun design, the owner may have trademarked that phrase already.

So What CAN You Do?….
How To Find Legal Designs and SVGs To Use In Your Products
There are plenty of ways to get tripped up, but knowing just a wee bit about how commercial licenses work will for sure help you figure things out more easily!
I am going to give you 3 examples of ways you can "legally" use designs in your finished products, but these will work no matter where you are finding your design, just make sure to check for commercial licensing!
1. Creative Market
One of my favorite places to get fonts to use commercially is Creative Market. Their Huge Font Bundle is my go to when doing any kind of commercial product.
The commercial license for this product states…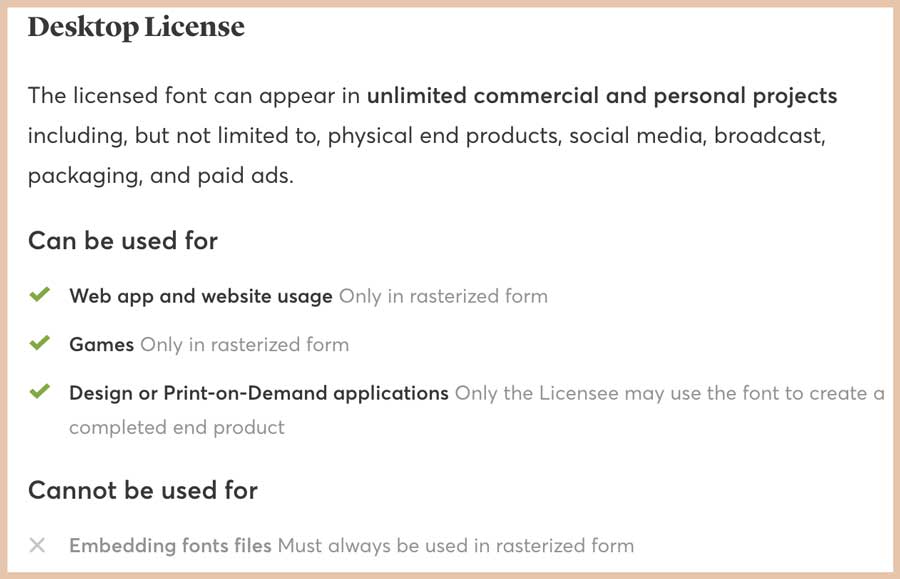 This means that I can use the font to make print on demand products, free digital printables, etc.
But they also have finished designs you can buy and use commercially like this Makeup Quotes SVG Bundle…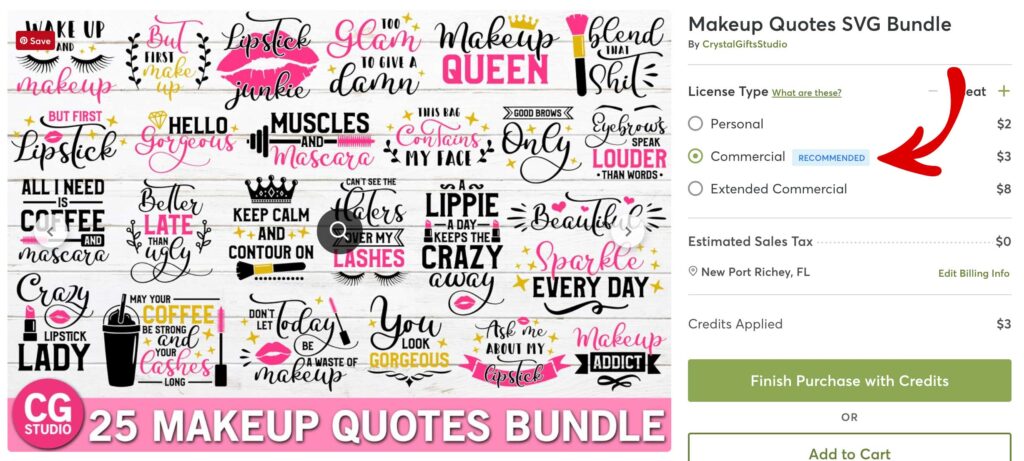 It literally costs $1 more to pay for the commercial license than it does for for personal use.
The difference in commercial or extended licenses usually depends on how many products you plan to sell. For example in this case the "regular" commercial license allows you to sell up to 5,000 products and the "extended commercial license" allows you to sell up to 250,000 products.
2. Etsy
You can also find products with commercial licensing on Etsy! Just do a search for SVG commercial and you get these results…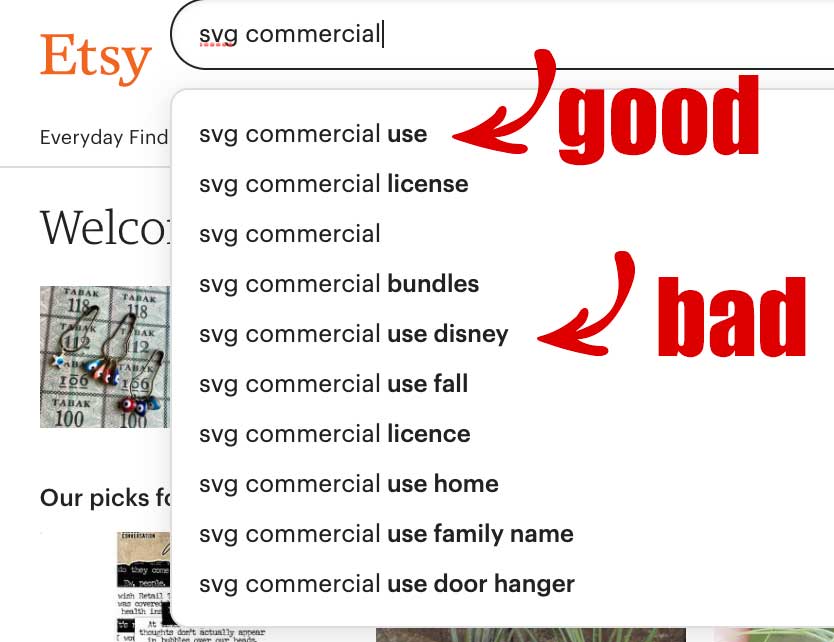 Now, there are a couple of differences between a site like Etsy and Creative Market.
Creative Market has a "global" licensing policy, meaning that all the designs and fonts sold conform to the same licensing.
On Etsy it is up to each different seller to set their own licensing policies.
For example, this Rainbow SVG bundle has a $4 commercial license for "Up to 1000 physical or digital end products for sale" and and extended unlimited license for $50.
To make sure you stay in compliance when using a bunch of different sellers I would do a screen capture of the license on the day you buy it and make yourself a spreadsheet of the licenses for each design.
Bad SVG Files
Up above there I showed that the "svg commercial use disney" was a BAD search to use!
That is because it is on you to make sure you are selling "legal" items. Just because you buy a file with a commercial license doesn't mean that maker has the right to the commercial license to sell that brand or trademark.
The same rules apply (Trademark, DCMA) even if you are buying the design from another seller!
3. Free Files For Commercial Use
You don't always have to BUY files that you can use! For example I have a number of free printables on my Artsy Fartsy Site that include a commercial license for finished products like junk journals for sale. It is a free download that anyone can use.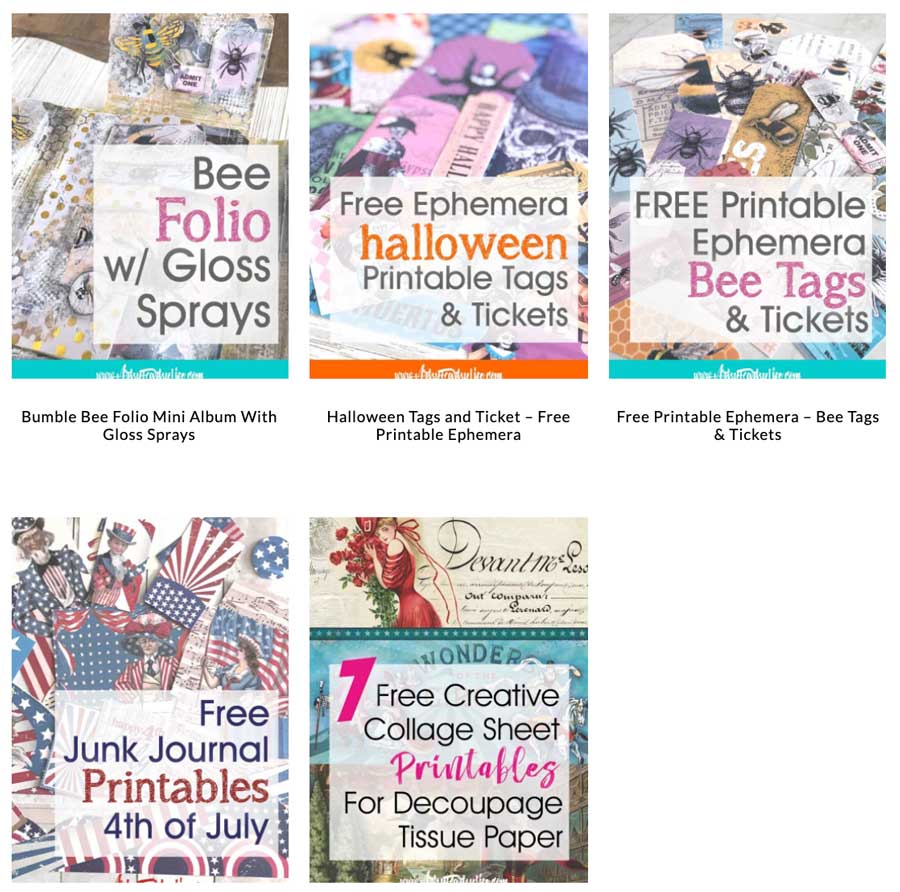 These are harder to find, and I would again make a screen capture of the licensing on the day that you download the files in case the site owner changes their mind later.
Make sure you read the terms and conditions of the free files and email the site owner if you have any questions!
FAQs About Commercial Licenses
Okay, this is a super complicated topic that I get a lot of questions about! So here are some of the main ones I answer over and over again!
Why buy files others can buy too?
When you are selling online there is ALWAYS someone who is going to be selling something similar or the same. You can gain the edge by having a great marketing plan targeting a specific audience.
For example, think of the rainbows above. Putting them onto a cute pink girly tshirt would be a great way to sell to millennials. Put it on a fancy psychedelic tie die travel mug and sell it as gifts for boomers!
How Can You Know If The Seller Owns The Files To Sell?
I would start by only buying from reputable sites. Etsy and Ebay have systems for "taking down" products that are stolen.
You can also read the info about the license and it's providence. For example, I tell the people who download my printables about how I get the graphics from Graphics Fairy who sells usable graphics that are out of copyright.
What If I Throw Caution To The Wind And Sell Stolen Designs?
Most of my readers are honest, law abiding citizens, but maybe you are a rebel and willing to take your chances.
Should you get caught though, penalties can include:
having your product removed
having your store or site removed for multiple infractions
being sued by the original owner
With so many "legal" ways to get files, it is worth taking the time and money to do it right!