I get SO many questions about how many Pinterest pins should be made, I just have to step up and give a definitive answer! Tips and ideas for making and scheduling your Pinterest pins!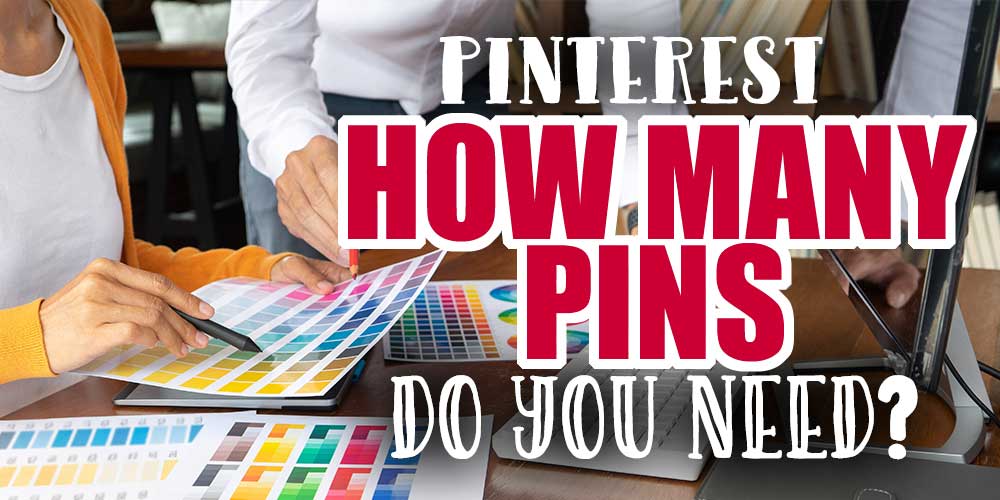 please note :: I often recommend resources, some I receive an affiliate commission for at no additional cost to you! check out my policies here
How Many Pinterest Pins Should You Have?
Okay, let's stick a stake in the ground and say 3 at a minimum, you must have at least 3 pins per blog post, new ecommerce product, giveaway, sales page… whatever you are doing you MUST make 3 different Pinterest pins for it!
But it would be better if you made 5! I KNOW, 5 pins is hard to do, but if you are making pins already, it is not hat much harder to make 5 than it is to make 3… but we will use 3 as an example!
Why Should You Make So Many Pinterest Pins?
Pinterest has really started to crack down on spammy pinning practices.
Unfortunately there is a bunch of training still floating around saying that you should pin the same pin to the same board over and over again each day, but that could get you banned from Pinterest… sigh.
What Pinterest is has actually said is that they would like you to have a break between pinning the same pin to the same board… at least a month or so, and more like 3 months would be great!
So if you have one pin for your product or post you can share it to the same board 4 times a year… that won't get you much traction!

How Many Pinterest Boards Should You Have?
Next let's think about how many Pinterest boards you should have!
I say 5 for each kind of product or post you might have. This will give you a nice mix of places to pin your pins!
Blogger Example… so for each blog post you can pin it on your main blog blog board where you pin all your posts. Then have boards that match your categories or tags… so for me this post will be going on:
Marketing Artfully Brand Board
Pinterest Marketing
Great Marketing
Social Media Marketing
Graphic Design
Ecommerce Example… if I make a new planner page for Etsy shop I use my sections as ideas for board titles and then WHAT the product is used for!
Paperly People Brand Board
Planning & Time Management
Planner Mania
Planner Printables
DIY Planner Ideas


So now we have way more pins in play on Pinterest because we have more boards to put our pins on!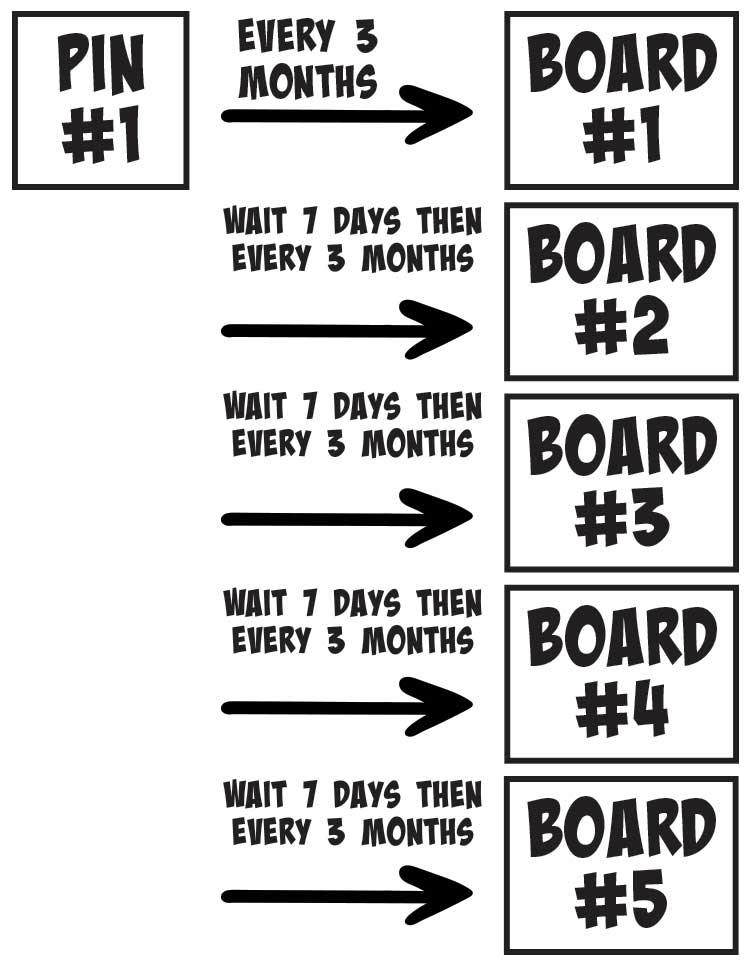 That is a LOT more exposure for your pins!
But wait, we are going to make 3 pins for each post or product! That will make a crazy mess of pins…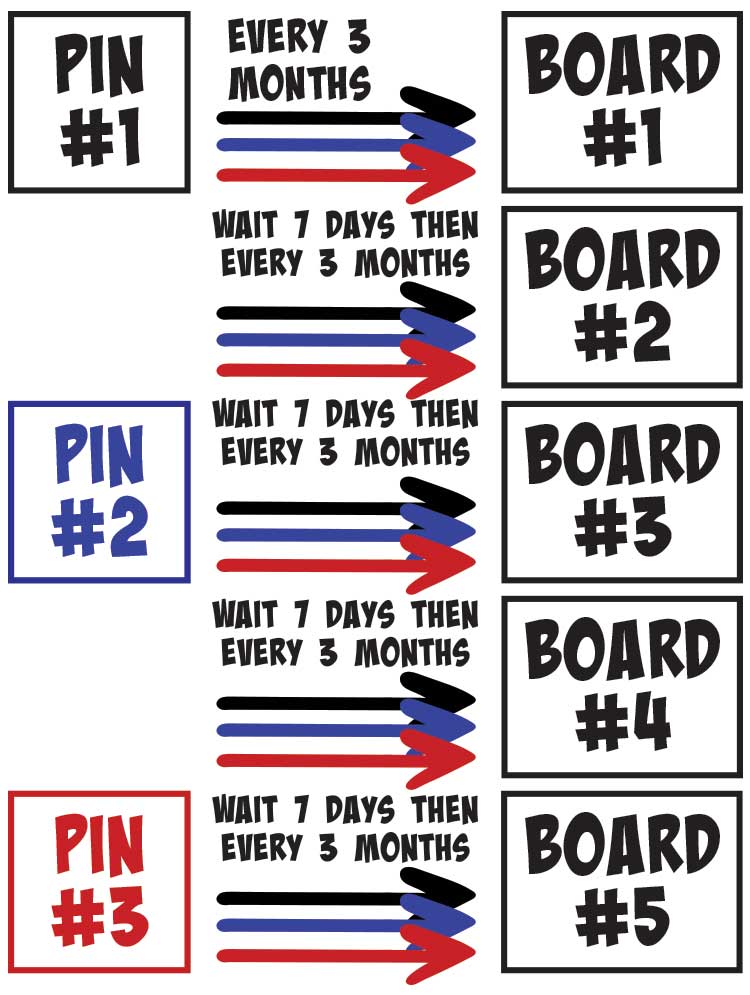 What Kinds Of Pins Should You Make?
You can have a kind of pin or two that "work" for you and your product or service… here are ones that I make for each blog post…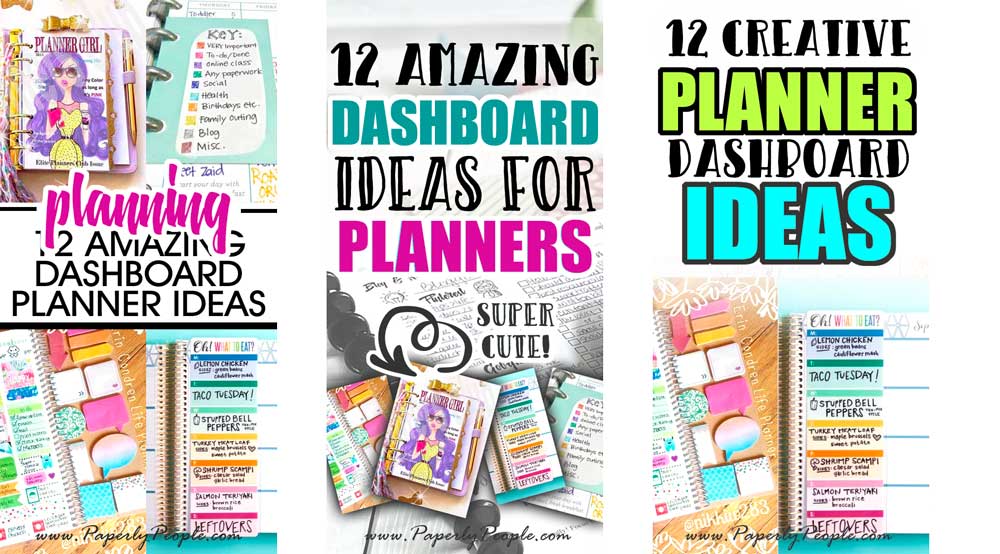 So for each post I make these three kinds of pins… you can do this for Etsy or Shopify products by Making Pins For Sections In Your Store!
But then I want to see what kinds of pins Pinterest already likes for similar searches to my product or service.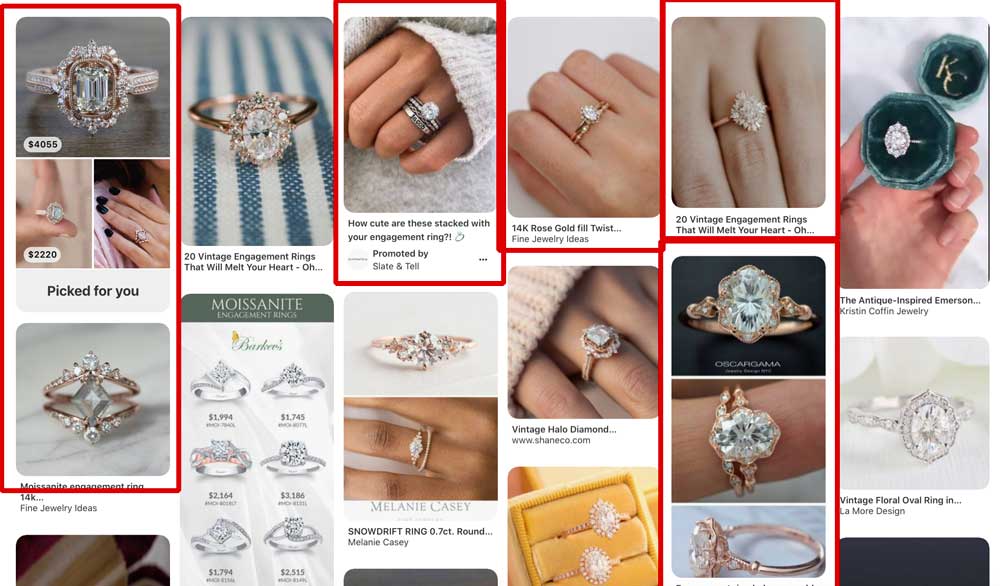 This is a search for vintage engagement rings. So if I was going to make a couple of extra pins I would make one with three in the picture and one of the ring on a hand!
How To Schedule Your Pins
I schedule out any number of pins using a combination of "manual pinning" and the Tailwind scheduler.
Manual pinning… clicking the upload button in Pinterest and adding my picture, link, title and description to the pin
Scheduling… you can set up your boards in Tailwind and have them post them on a dedicated time frame! Check out Tailwind for free!
Looping… Tailwind has an awesome feature called Smart Loop where they will automatically pin your pins out over time AND make sure they don't look spammy! Check out Tailwind Smart Loop for free!!!
Here is how I do it…
Pin the first pin to my best board for that pin… mostly it is to my brand board but sometimes the "best" board is one like "natural living" for an ant pin!
Once I pin it I click "see your pin" and then use the Tailwind Scheduler to send it out every 4-5 days on all the appropriate boards, (including group boards) noting the last date.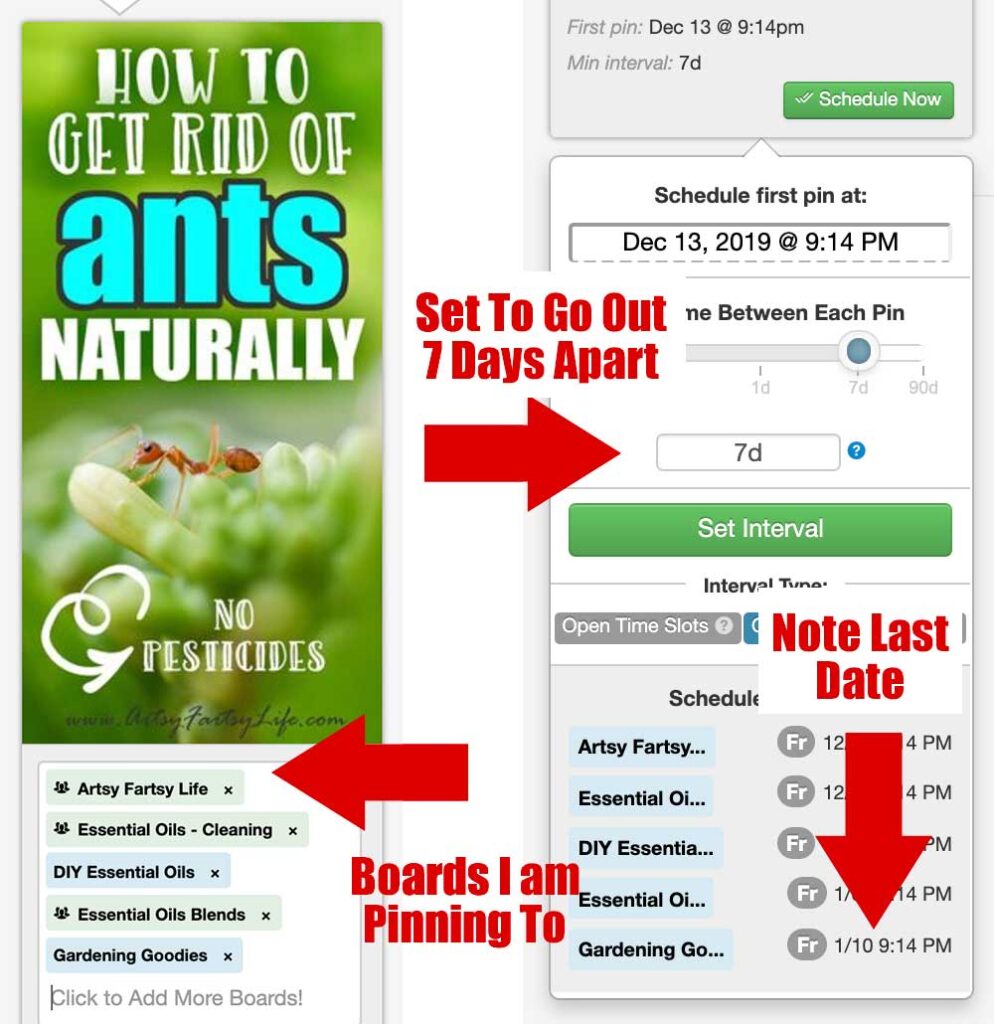 The very last thing I do is look at the last date, then go into my calendar for one month later and make a note to add that pin to looping!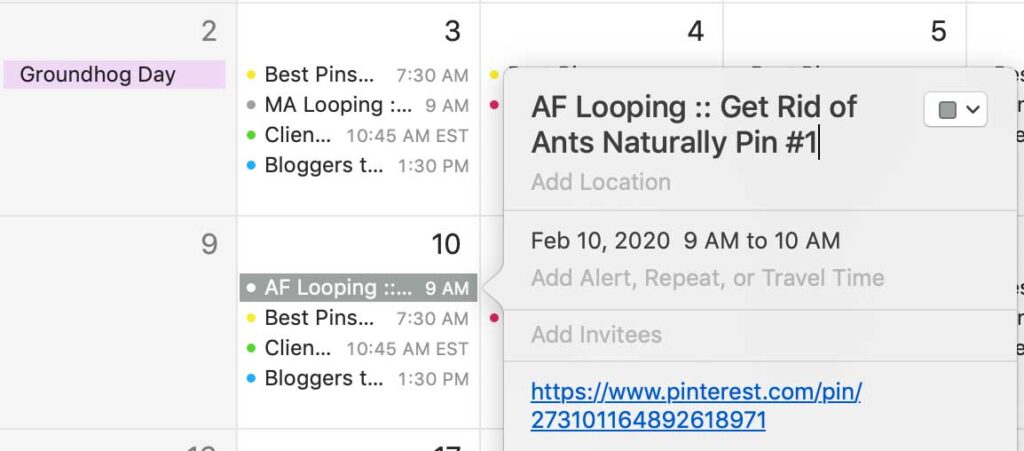 Because my last scheduled date was January 10, I started the looping on February 10th.
Pro tip… include the url for the pin and it will take you just a couple of seconds to set up the looping later!
Finally I add Pin #2 to my calendar 2 weeks later, and then Pin #3 4 weeks later!
Note: You could do this with just your calendar, but there is no way I could make and schedule enough pins to make a difference without using Tailwind for the heavy lifting!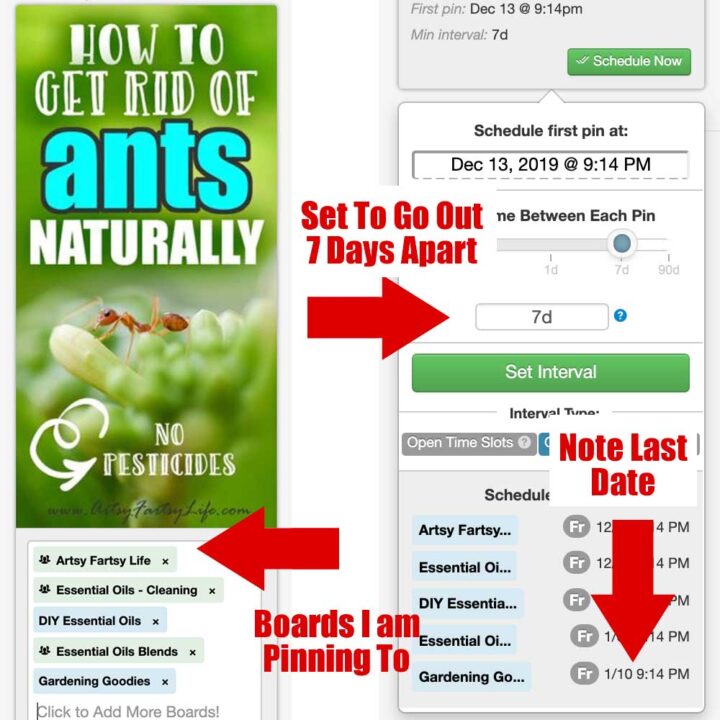 How To Schedule Multiple Pinterest Pins To Multiple Boards
Additional Time:
5 minutes
This is the process for scheduling 3 different pins to 5 different Pinterest boards.
Instructions
Manually Pin #1 to your best Pinterest board
Schedule pin to go out every 7 days on all appropriate boards
Note last scheduled date and add an appointment to schedule looping 1 month later to your calendar
Add Pin #2 to your calendar 2 weeks later, repeat above process for that pin
Add Pin #3 to your calendar 4 weeks later, repeat above process for that pin
How Many Pins Should You Make Wrapup
To go over it again in case you are a skipper, I generally make between 3-5 pins for each blog post or product and then schedule them to go out to at least 5 boards over the next few weeks.
3 Pins | 5 Boards Minimum
By having this many boards and pins, you give your product or post the best chance to be seen on Pinterest!