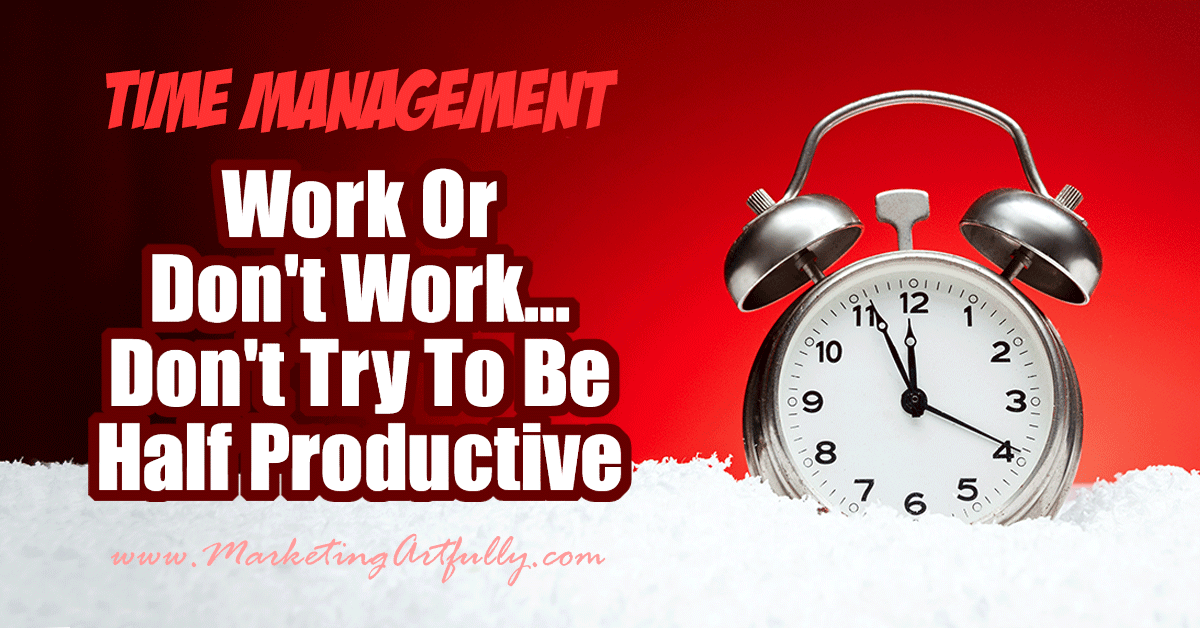 As we come up on the end of the year it is really easy to think that we can do it all… spend time with our family, work as hard as usual on our business and have the "perfect" holidays.
But we can't. For reals.
There is a finite amount of time we all have and trying to do it "all" is just a lesson in doing everything half badly.
So with this in mind, can I suggest something? Don't try to be half productive, work when you work and don't work the rest of the time.
Shockingly easy right? And super hard to implement!
As entrepreneurs, work tends to creep into our very souls. We want to do just one more little thing, or check one more post or do just a wee bit more.
That feeling of "having" to do something is what makes work work. The gasp in the pit of your stomach when you realize your forgot something that will ruin EVERYTHING. The nagging thought that you are letting everyone down (including yourself).
Being off work means giving yourself the grace to just say no to all these niggling doubts and worries.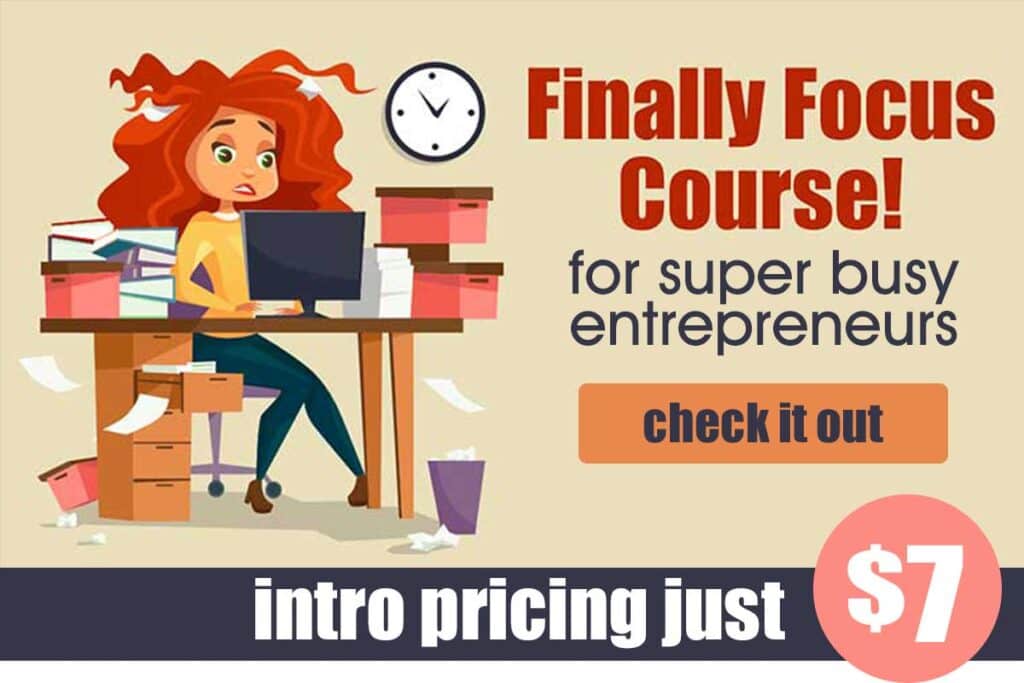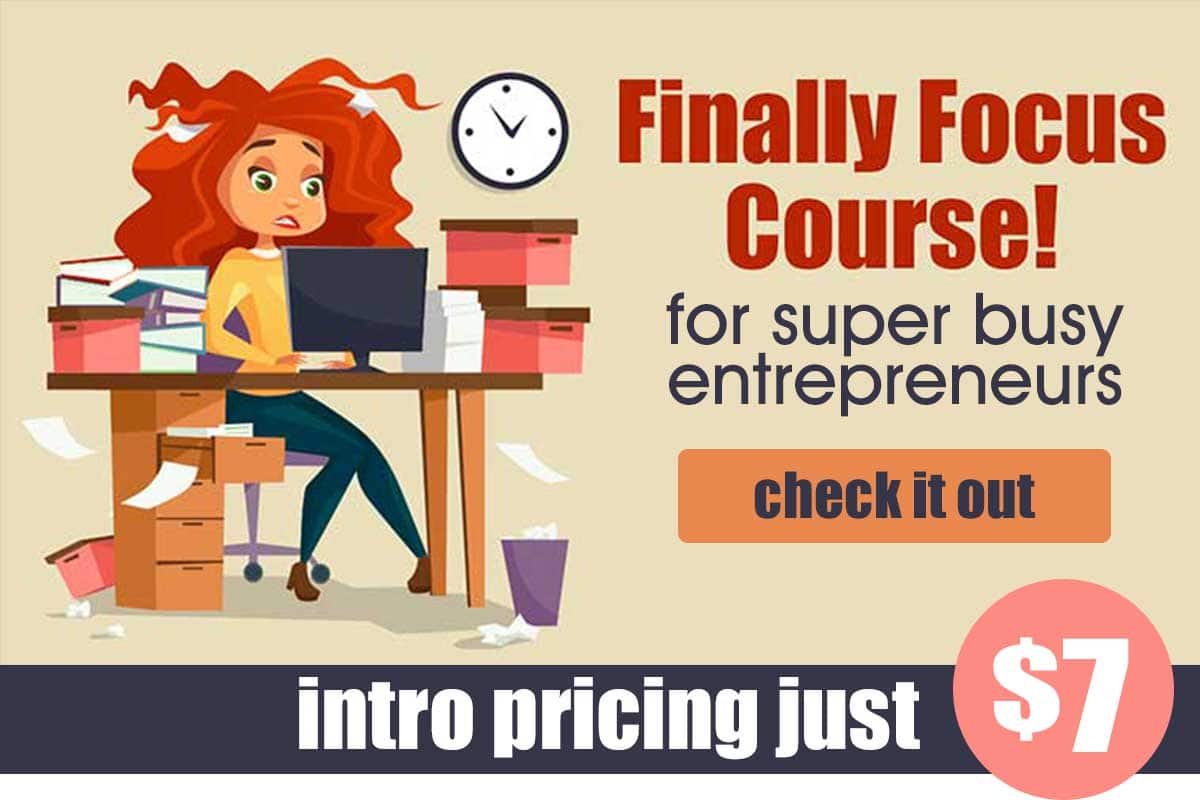 How To Stop Working
It seems like it should be easy to stop working, but really it is not. Where does it end when you are still in your work environment (your home) but somehow magically you are supposed to be able to turn everything off and start just living a civilian life of leisure.
Here are some ideas that might help!
Hard Start Stop Time/Date
This is what I do! I set a day/time that I am going to stop working. This year I am stopping after this blog post is done and not starting again until the day after Christmas. Gasp!
That is three and half whole days of being "off". Just like normal people who have jobs.
They get vacation and live for the weekends where they are footloose and fancy free.
But what constitutes "work" for me? I LOVE marketing and much of it is actually play to me instead of something I have to do. So this is a pretty good list of my dos and don'ts for being on vacation… extrapolate it for your work!
I GET TO watch some videos about marketing that I have been too busy to watch
I GET TO do Instagram because I find it fun and it can be done off and on
I GET TO take pictures because that is a new passion
I DON'T HAVE TO answer emails (they will pile up but that is okay!)
I DON'T HAVE TO respond to clients (they should understand that it is vacation time and if they don't they will live though it!)
I DON'T HAVE TO do anything that even feels remotely like an obligation
I GET TO dink around with anything that feels fun and frivolous
I GET TO spend huge amounts of time hanging out with friends and family
If you are having a hard time disconnecting, pick three things you like to do and focus any random work anxiety on doing those things!
Scheduled Breaks From Work
I am super lucky that I can draw this line in the sand and turn work off, but what if you can't? What if you HAVE to work over the holidays?
Then put really strong fences around work!
Work from 9AM-11AM only. Check your emails and Facebook only at certain designated times.
REALLY see if you have accomplish something right then or if you can let someone know it is on your calendar for next week. I do this throughout the year and everyone is happy to know that I have seen their request and will get to it at a specific time in the future!
Be rigorous in knowing what is urgent AND important and put everything else off until after the holiday.
Related post: Where Did All Your Time Go? A Time Management Tip For The Chronically Busy
Scheduled Breaks From Vacation
Okay, this is a wee bit like the opposite of the previous one but feels more fun!
Instead of thinking about taking breaks from work, think about taking breaks from your vacation.
Set aside an hour here or there to pop back into work. Set a timer and get done whatever you need to do and then get the heck back out!
Take A Day Off
Okay, unless you are a brain surgeon or an emergency room vet (and very few of those read my blog) your work is probably not life saving. You CAN take a day off!
And don't assume that it has to be "the" day. I am taking off around Christmas because I have three kids and I WANT to be available to be with them. I have more mature parents who won't be around forever and I WANT to be with them.
But what if you are single? Or out of town? Then DIVE into work on the day, glory in the fact that you can work completely uninterrupted!
I did this for years before I was married and then while I was married before we had kids.
Offer to work for people who would like to take the time off or volunteer where you can help.
AND THEN… take a whole day off for yourself. Do a spa day or an entire day doing "research" at a museum or go to a conference and really be in that moment.
Don't Be Half Productive Wrapup
I hope this has helped a wee bit. I spent years trying to be half work – half mom and it didn't work at all. Everyone felt left out and I felt totally stressed.
Have grace with yourself. Give yourself the gift of time.