There are some unique challenges when you want to make Pinterest pins for your Print On Demand products. Here are my best tips and ideas for how to make effective pins to get more store clicks!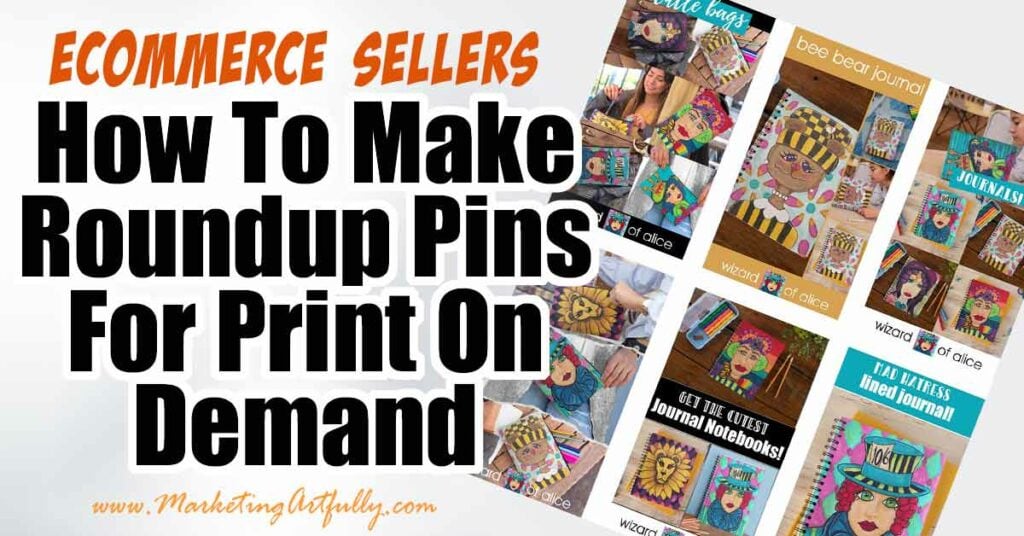 This post contains affiliate links. If you purchase anything, I earn a small commission at no extra charge to you. Check out my policies here.
Why NOW Is The Time To Start Making Pins For Your POD Business
Me and my besty are super marketing nerdy and watch for trends on social media platforms.
Recently Pinterest purchased a company called The Yes and according to The Fool (an investing website)…
That got me thinking that using Pinterest for promoting blog posts was going to get phased out over the next couple of years and Ecommerce products would take a front seat on Pinterest.
That is why we need to know how to make great pins on Pinterest for our ecommerce stores!
How To Make Print On Demand Roundup Pins VIDEO
Tips and Ideas For How To Make Ecommerce Product Pins
While I know a video works for some people to learn, I also know that some people like to read step-by-step directions so here are the details for how to make POD product pins.
Resources Needed
I have found that there are some super affordable and easy to use resources that we can use to make pins! Here are the ones that I will be mentioning in this post…
❥ My store :: WizardofAlice
❥ Canva :: Graphics
❥ Placeit :: Mockups
❥ Tailwind :: Scheduling
❥ Carly :: Pinterest Templates
❥ Etsy coach :: Rebekah Welch
Pull Together Some of Your Pictures
So the first thing you want to do is get your listing pictures together (I am going to make some pins along with you today and take screenshots as we go!)
Here is my tshirt listing and all the pictures that I have available…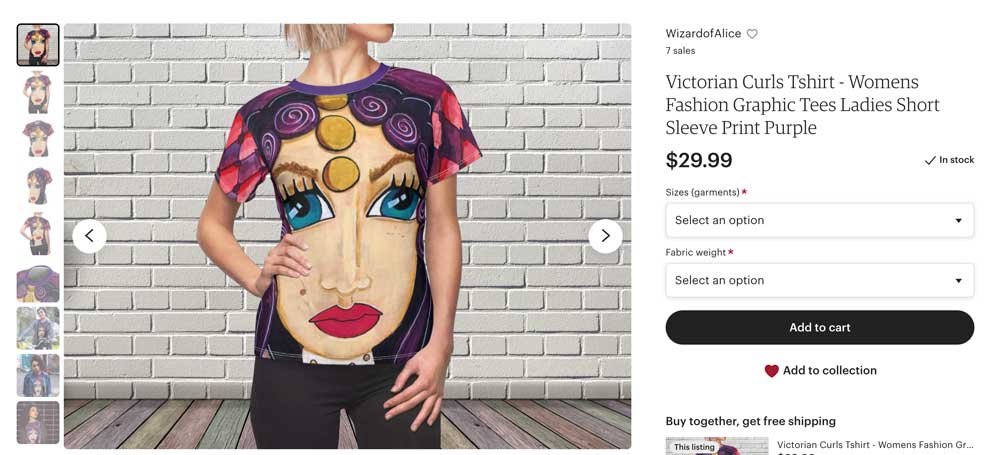 First off, I wanted to have a cute "lifestyle picture" with my tshirts, but also to show a real representation of them so I made a cute background on the regular POD photo (I will have a video and blog post available soon to show you how to do that!)
I tried to right click and download these pictures, but they are WEBP so instead you will need to screen capture them into a folder (I put mine on my desktop).
You do NOT have to name them the right way, none of these pictures will be published as just straight images.
Here is my folder full of screen-captures (I sort them by date added to get them to "clump" up the same styles together!)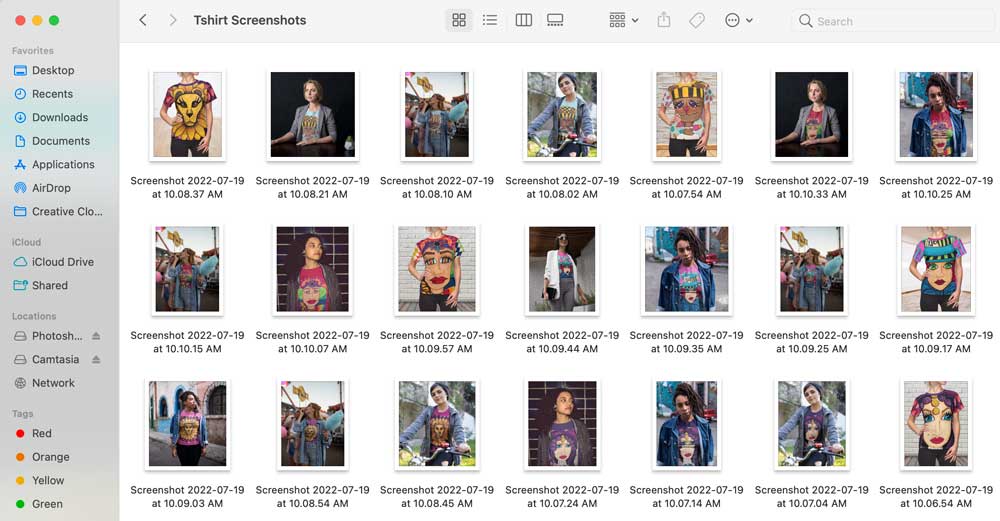 You Can Use Placeit To Make Cute Lifestyle Photos
If you only have the plain, white background pictures that come from your print on demand company, I recommend that you use Placeit to make lifestyle pictures!
It is super simple to use… you just upload your original design and make mockups of your design… these are great for Pinterest Pins!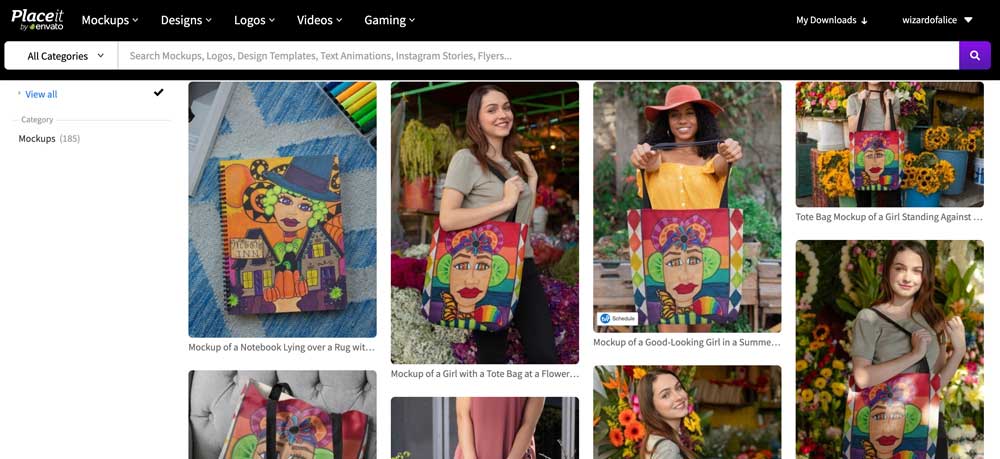 Use Canva To Make Your Pinterest Pins
Canva is a great graphics design tool to use. They have LOTS of templates available and also a super easy "grid" system so you can just plop your picture in!
I like to start with a blank canvas and add grids to my designs any way I want… on the homepage go into the box and type Pinterest… you will want to Select Pinterest Pin (1080X1920).

Once you have your blank Pinterest pin, go to the left and click on Elements and type "Grids" in the search box…
I like to use the one that has one tall image and then three additional images next to it… you pick the one that you like best and drag it on over to the workspace!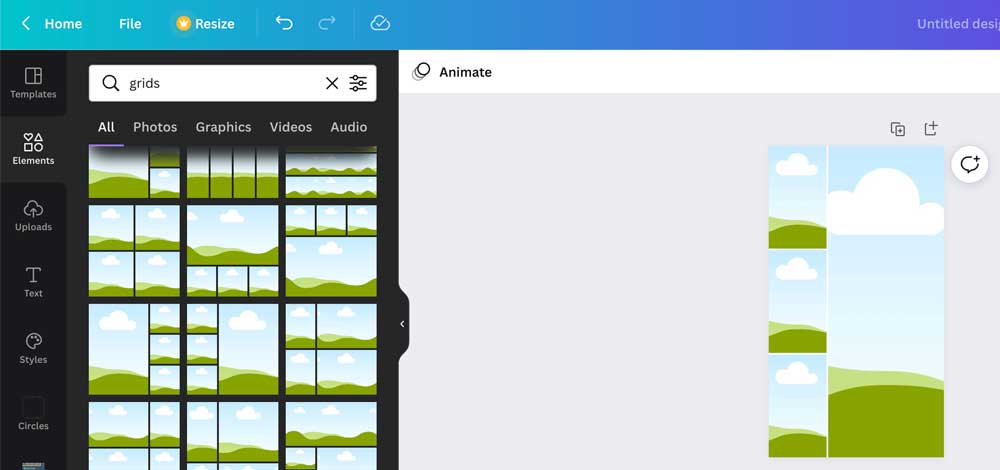 Next you want to click upload and upload ALL the pictures from your folder of lifestyle pictures!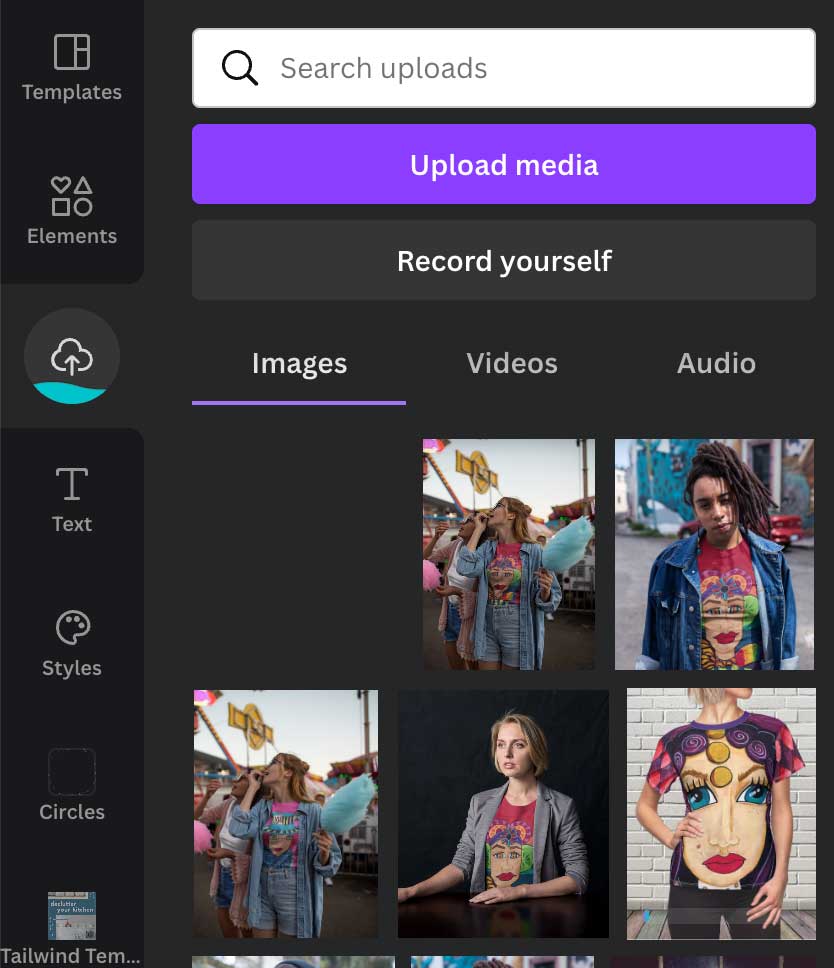 And just slide them over into the grid to place them! You get to pick how you design your pins… you could even add text if you like.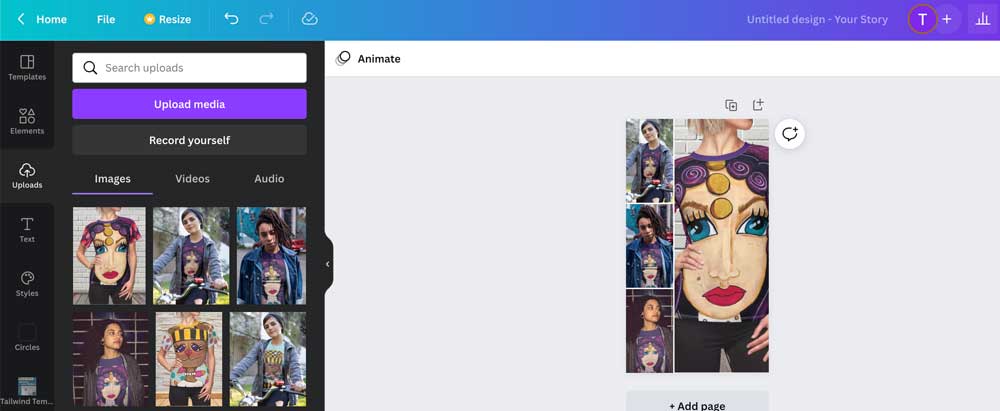 And honestly, that is it… all the rest will be design and figuring out what kinds of pins you should make for your print on demand products!
Examples of Roundup Pins I Have Made
I know that I like to see examples, so I figured I would show you some of the pins that I have made and scheduled out using Tailwind over the next few months!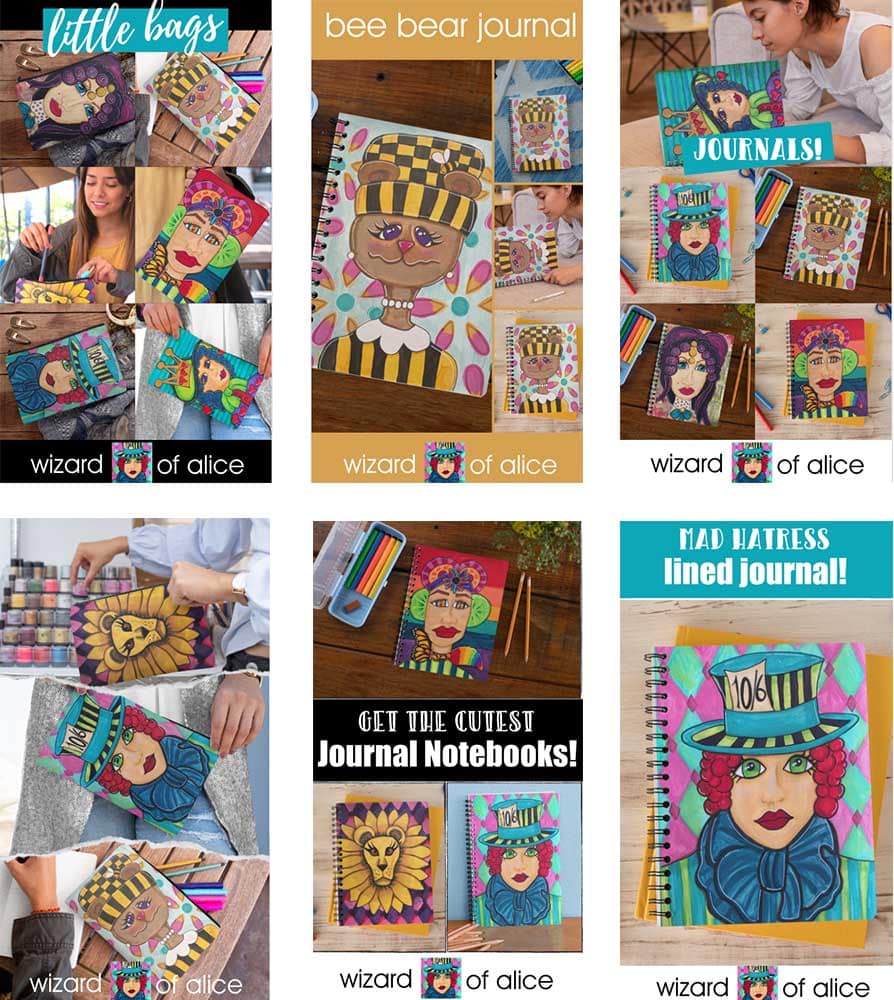 A few are multiple products and some are featuring just one product.
Now those are super specific to my design style and online store branding, but hopefully they will give you an idea of how to make cute POD Pinterest pins that will help you grow your shop!
Want More Help? Listen in to this POD coaching call I did with Rebekah Welch!