Here are some of my favorite spooky and scary Halloween quotes with pictures!!! Boo!!
Each year Halloween rolls around and I think, I have enough quotes with pictures for Halloween, but then my inner spooky kicks in and I get all excited about getting some new Halloween pics to make spooky.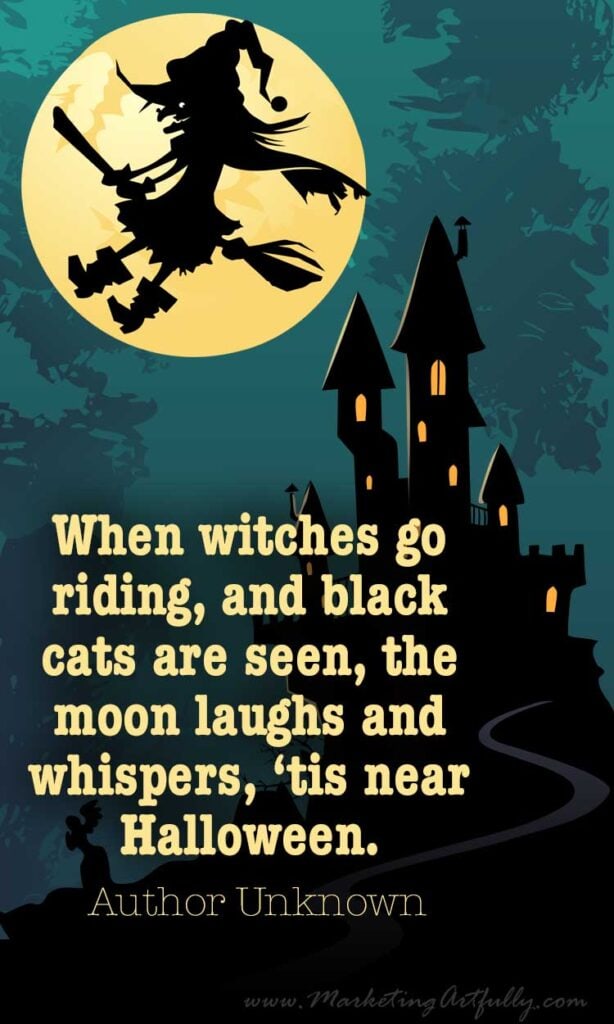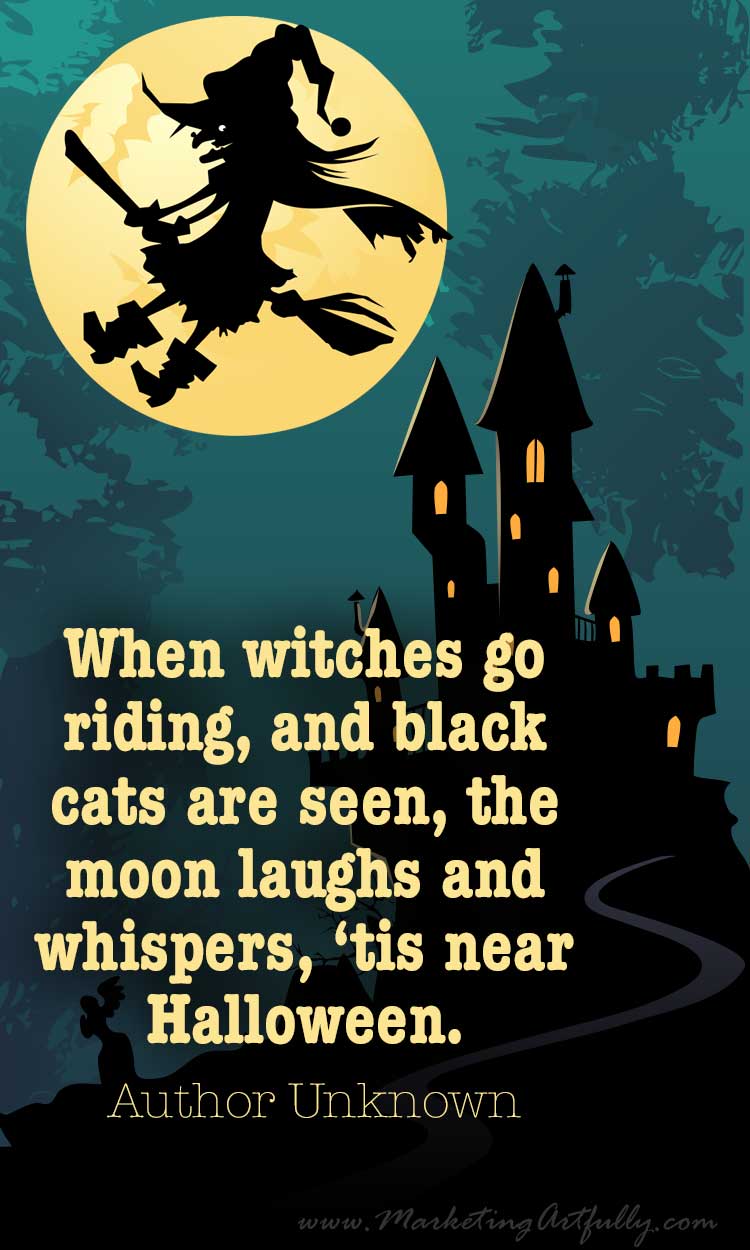 When witches go riding, and black cats are seen, the moon laughs and whispers, 'tis near Halloween.
~ Author Unknown
At first cock-crow the ghosts must go Back to their quiet graves below.
~ Theodosia Garrison
There is a time to take counsel of your fears, and there is a time to never listen to any fear.
~ George S. Patton
Hold on, man. We don't go anywhere with "scary," "spooky," "haunted," or "forbidden" in the title.
~ From Scooby-Doo
If a man harbors any sort of fear, it makes him landlord to a ghost.
~ Lloyd Douglas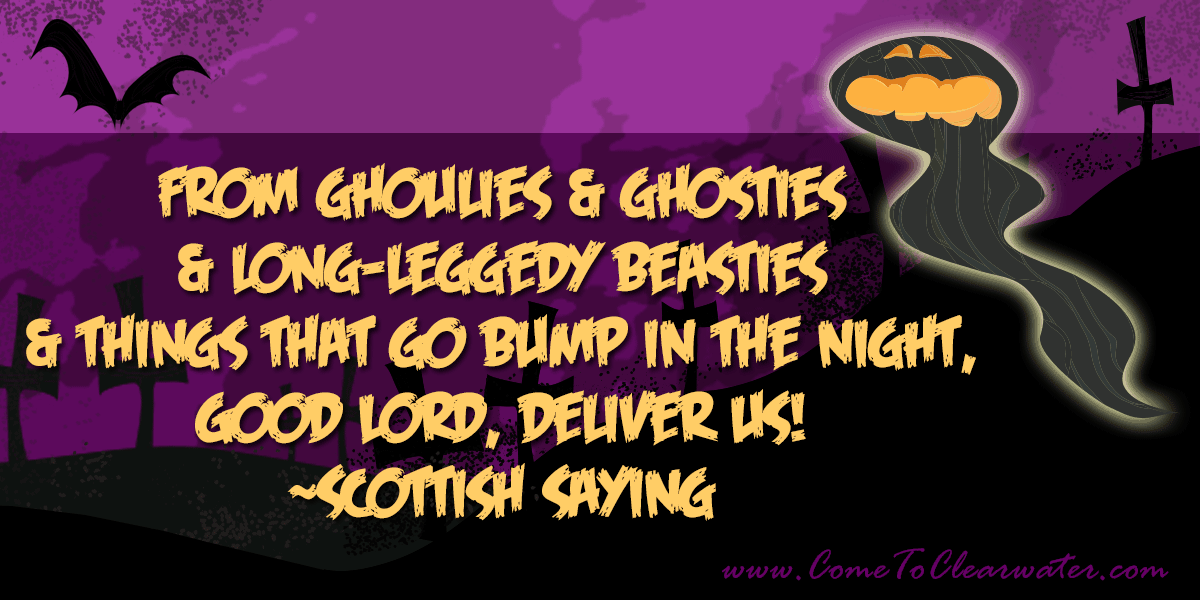 From ghoulies & ghosties & long-leggedy beasties & things that go bump in the night, Good Lord, deliver us!
~Scottish Saying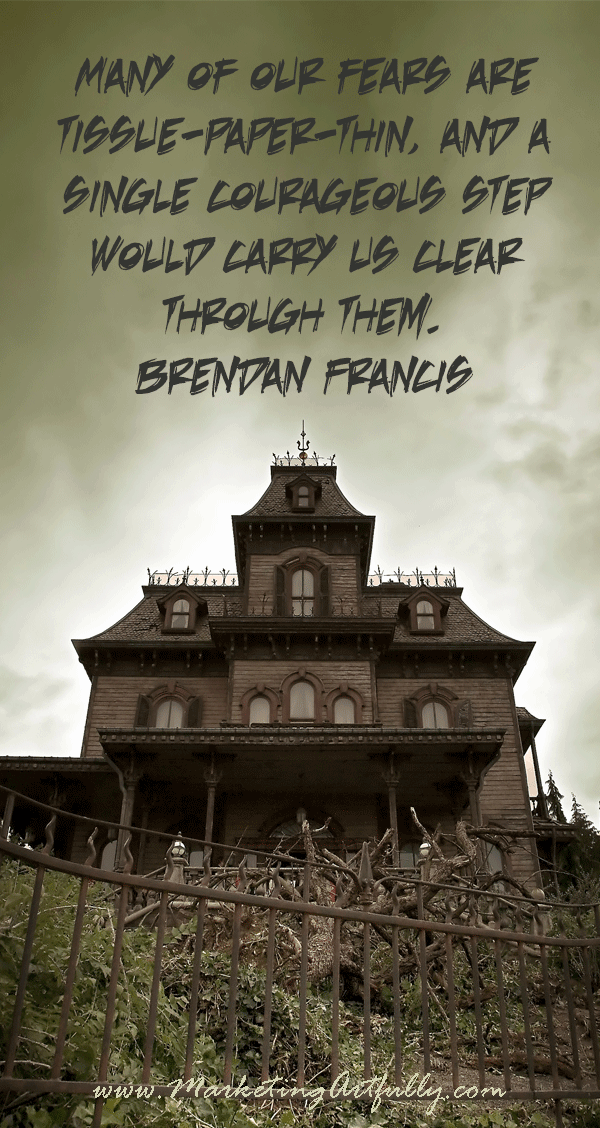 Many of our fears are tissue-paper-thin, and a single courageous step would carry us clear through them. ~ Brendan Francis
This inhuman place makes human monsters.
~ Stephen King, The Shining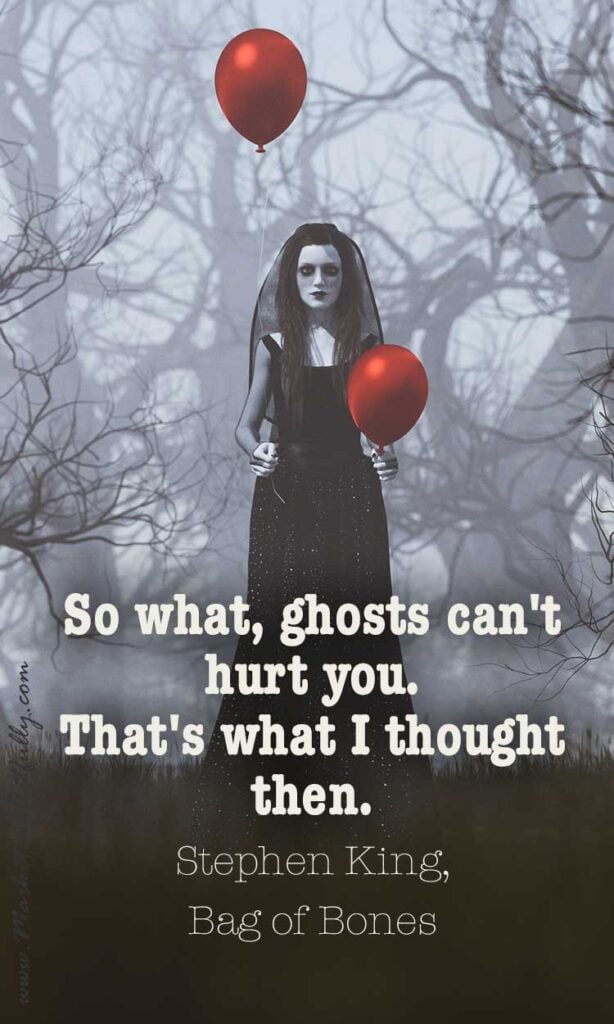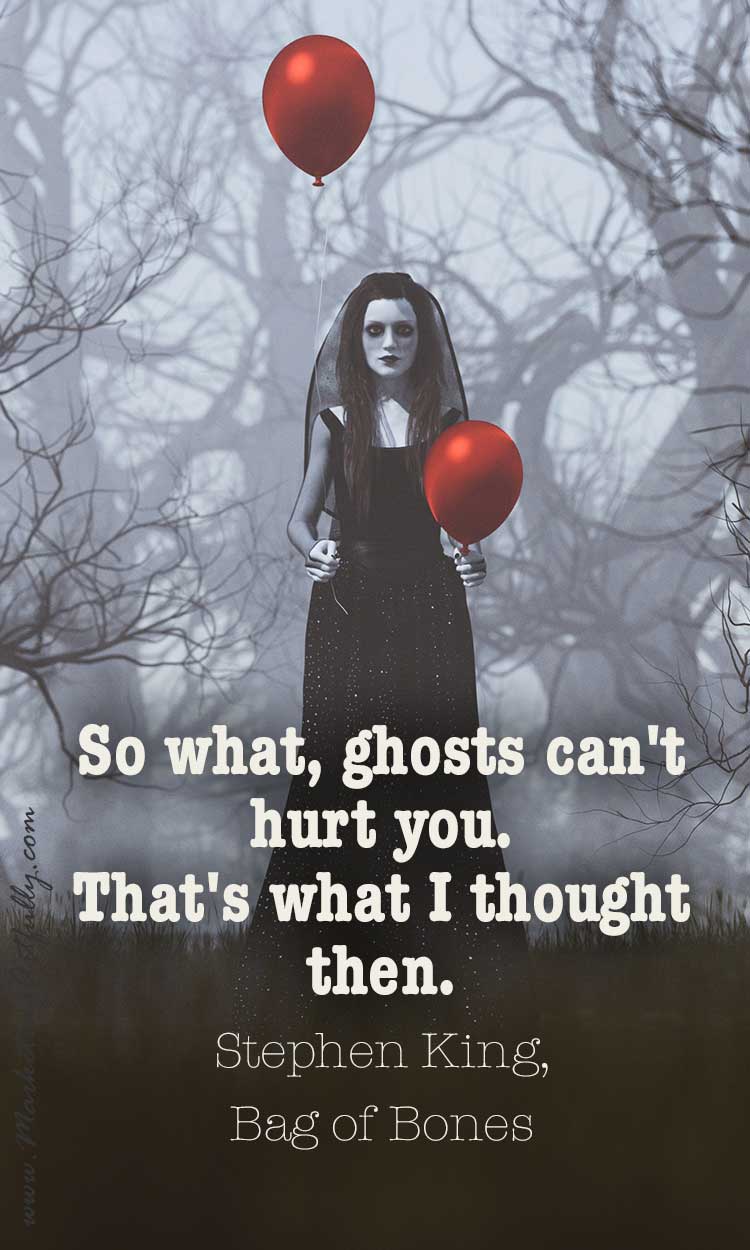 So what, ghosts can't hurt you. That's what I thought then.
~ Stephen King, Bag of Bones
It's as much fun to scare as to be scared.
~ Vincent Price
I love finding things that scare me and doing them. That's how you grow.
~ Vanessa Hudgens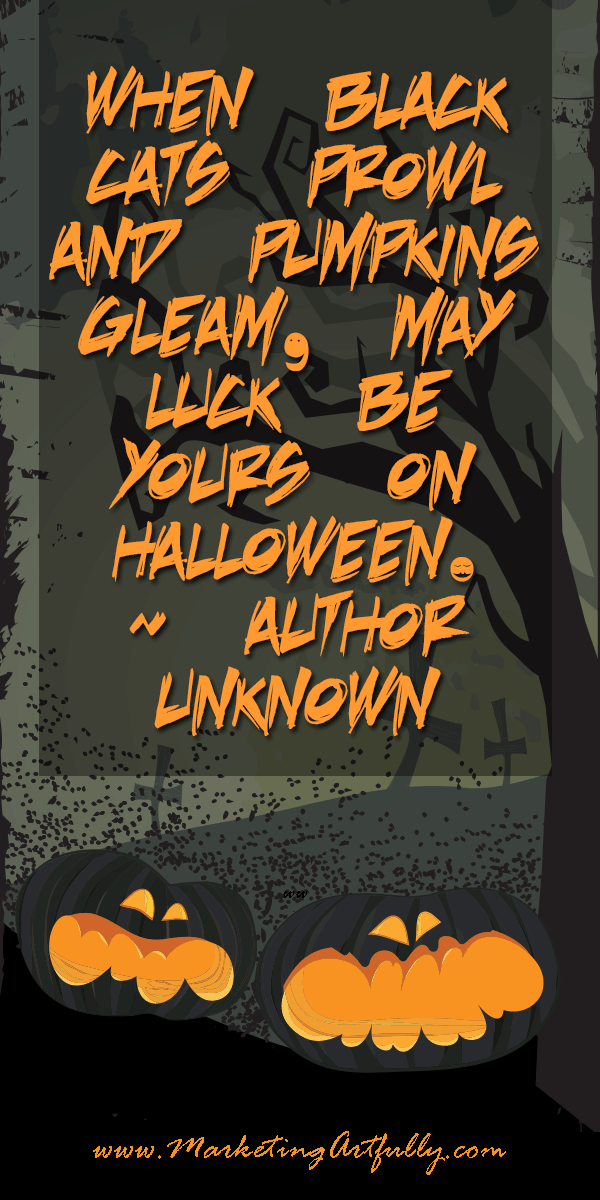 When black cats prowl and pumpkins gleam, May luck be yours on Halloween.
~ Author Unknown
Obstacles are like wild animals. They are cowards but they will bluff you if they can. If they see you are afraid of them… they are liable to spring upon you; but if you look them squarely in the eye, they will slink out of sight.
~ Orison Swett Marden
He who fights with monsters might take care lest he thereby become a monster. Is not life a hundred times too short for us to bore ourselves?
~ Friedrich Nietzsche
Fear is static that prevents me from hearing myself.
~ Samuel Butler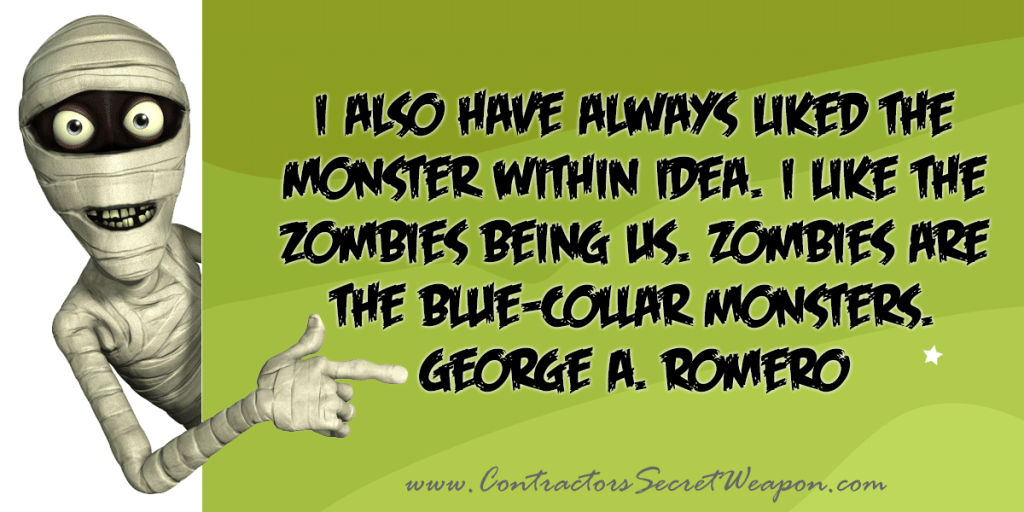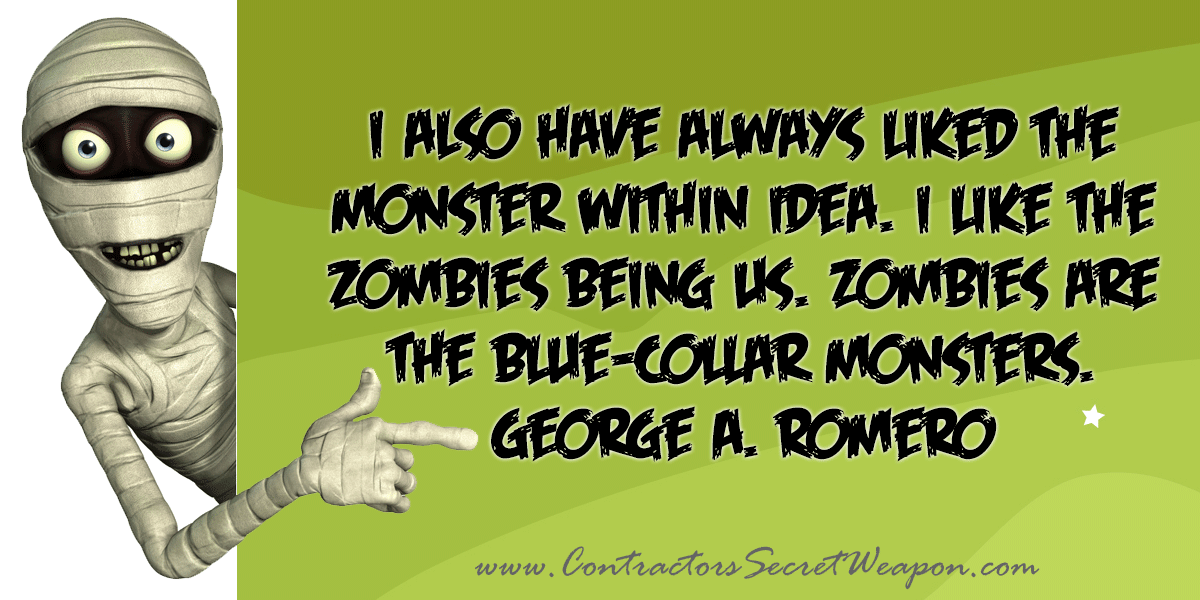 I also have always liked the monster within idea. I like the zombies being us. Zombies are the blue-collar monsters.
~ George A. Romero
He has not learned the lesson of life who does not every day surmount a fear.
~ Ralph Waldo Emerson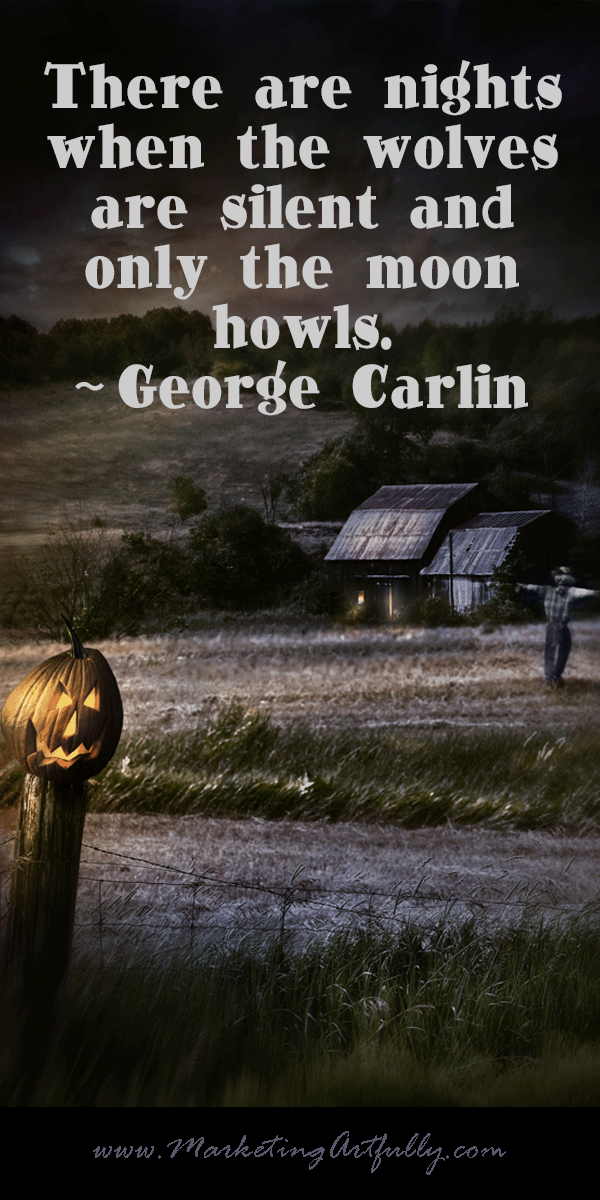 There are nights when the wolves are silent and only the moon howls.
~ George Carlin
I like to write in a shroud of secrecy because I have to keep finding ways to scare myself.
~ M. Night Shyamalan
Behind every tree there's a new monster.
~ Todd Rundgren
Fear makes the wolf bigger than he is.
~ German Proverb
Ghostly things don't really scare me, but they really intrigue me.
~ Sophie Turner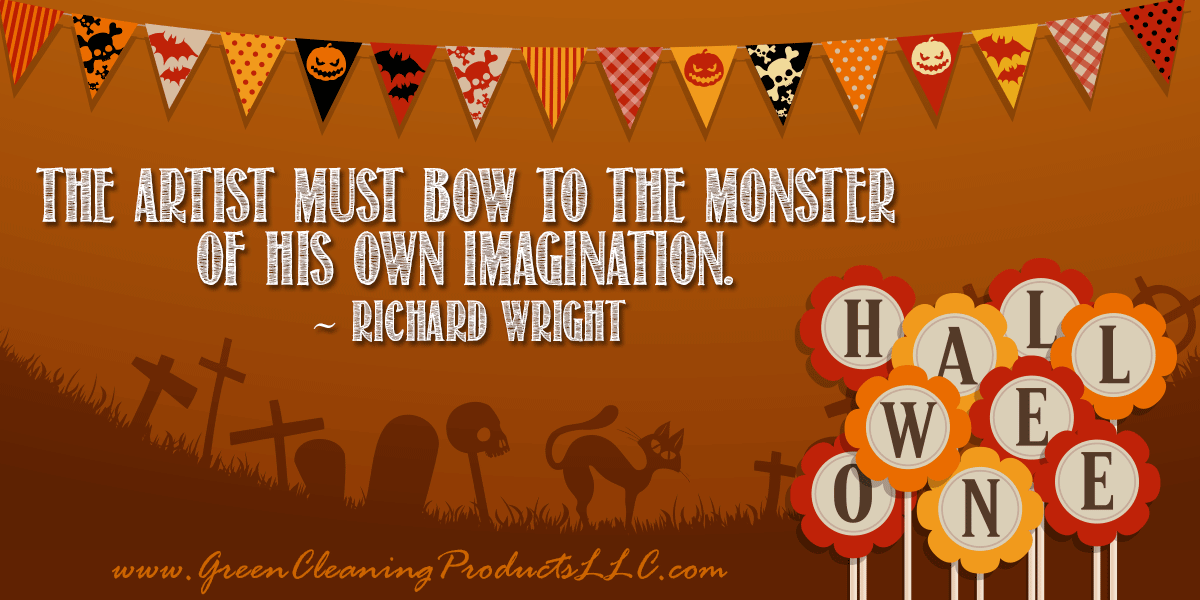 The artist must bow to the monster of his own imagination.
~ Richard Wright
When someone asks, 'Does success make you into a monster?' I always say, 'No, it enables you to be a monster.'
~ Simon Cowell
I have learned over the years that when one's mind is made up, this diminishes fear.
~ Rosa Parks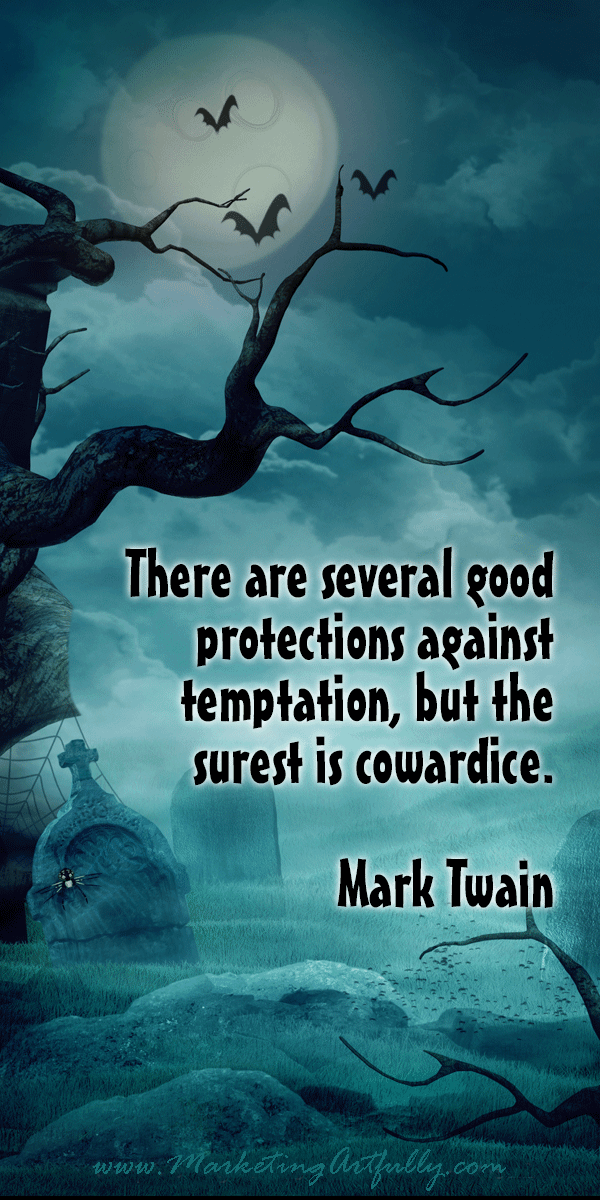 There are several good protections against temptation, but the surest is cowardice.
~ Mark Twain
Scare answers to scare, and force begets force, until at length it comes to be seen that we are racing one against another after a phantom security which continually vanishes as we approach.
~ Henry Campbell-Bannerman
Anything I've ever done that ultimately was worthwhile… initially scared me to death.
~ Betty Bender
I would rather die a meaningful death than to live a meaningless life.
~ Corazon Aquino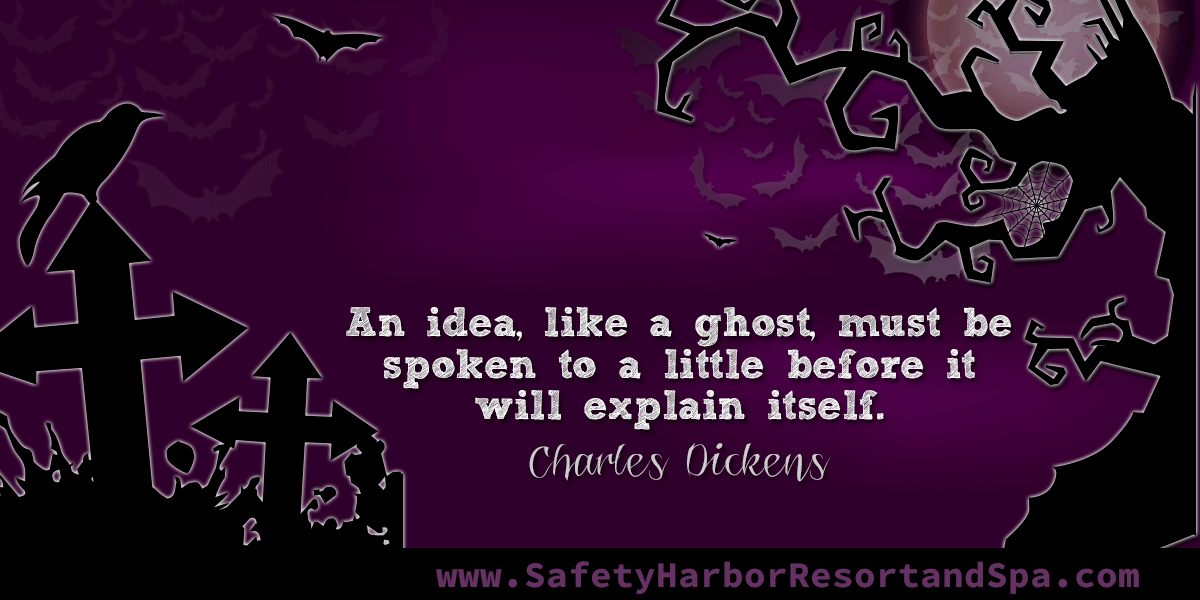 An idea, like a ghost, must be spoken to a little before it will explain itself.
~ Charles Dickens
Death is nothing, but to live defeated and inglorious is to die daily.
~ Napoleon Bonaparte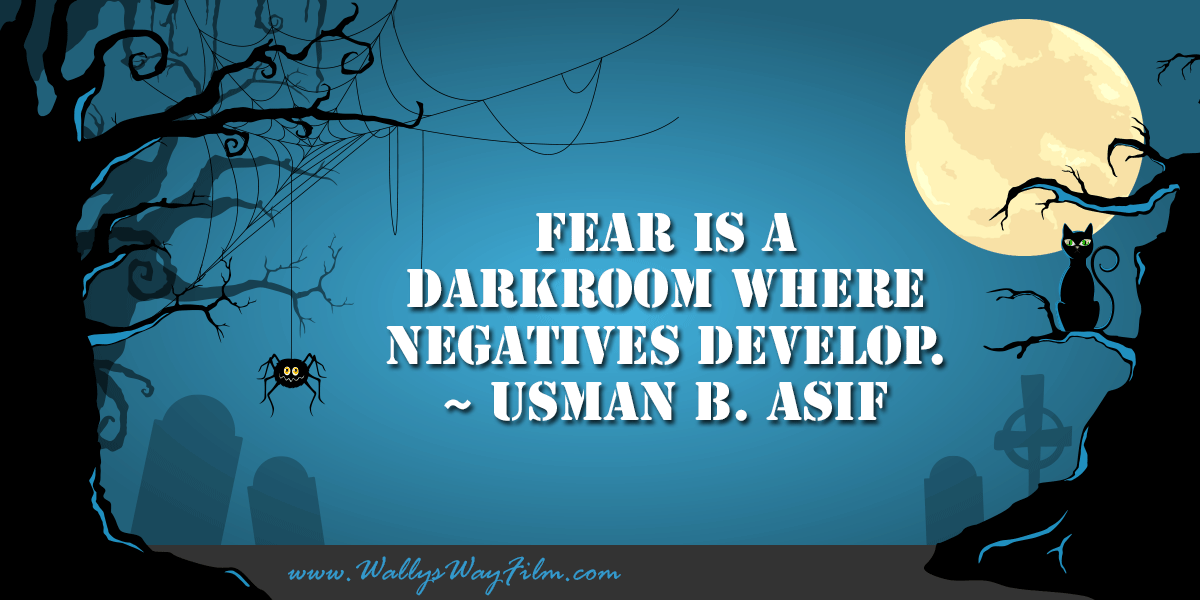 Fear is a darkroom where negatives develop. ~ Usman B. Asif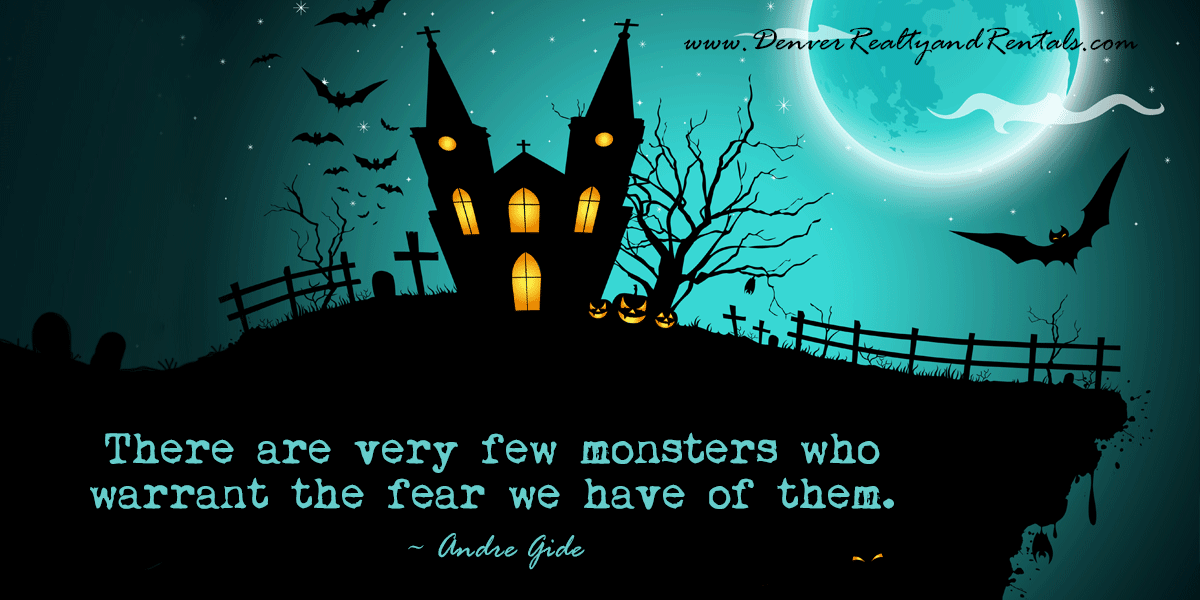 There are very few monsters who warrant the fear we have of them. ~ Andre Gide
There you have it, my favorite Halloween Quotes with pictures for this year!!! Want more? Check out last year's Halloween Quotes or my first years Cheesy Halloween Email Subject Lines.