Want more? We have a great post with some other Halloween Picture Quotes To Post and Cheesy Halloween Email Subject Lines from last year too. This year's The Best Halloween Quotes and Pictures for business are here for your viewing pleasure!
And don't forget to check out Fun Halloween Marketing Campaign Ideas
This year's Halloween quotes with pictures are all great for business, with a nod to Halloween but inspiring messages that have a more serious theme!
Please feel free to share at will, with the marketingartfully.com attribution included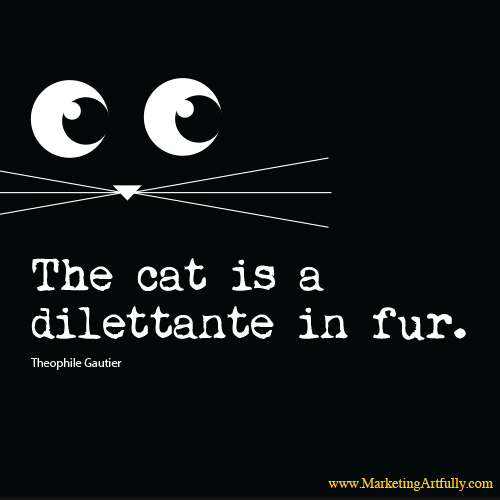 The cat is a dilettante in fur…Theophile Gautier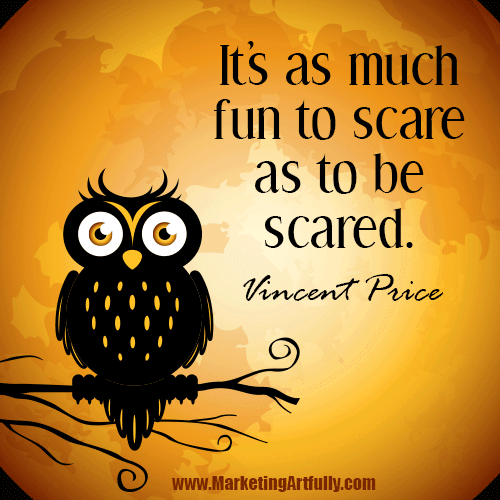 It's as much fun to scare as to be scared…Vincent Price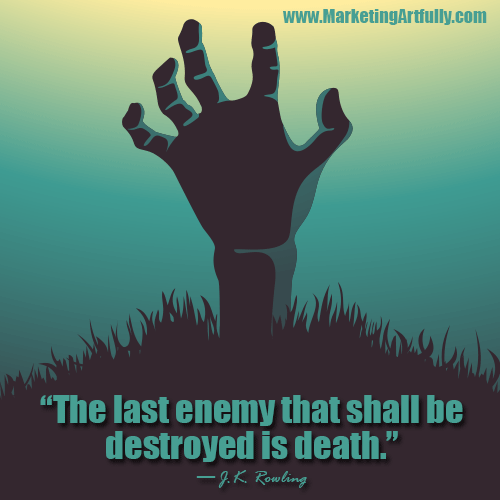 The last enemy that shall be destroyed is death… J.K. Rowling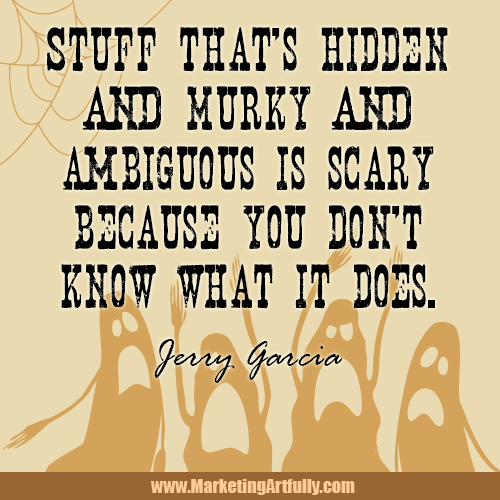 Stuff that's hidden and murky and ambiguous is scary because you don't know what it does…Jerry Garcia
No One Here Gets Out Alive…Jim Morrison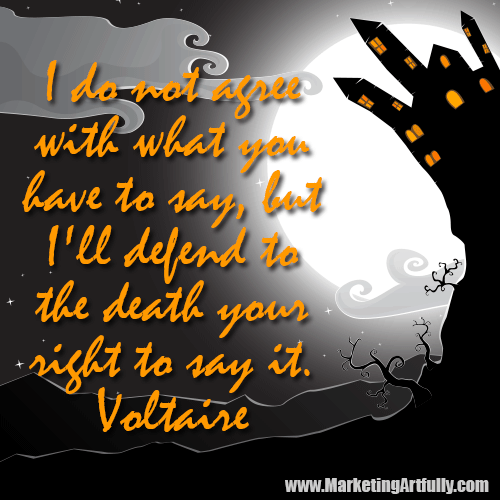 I do not agree with what you have to say, but I'll defend to the death your right to say it…Voltaire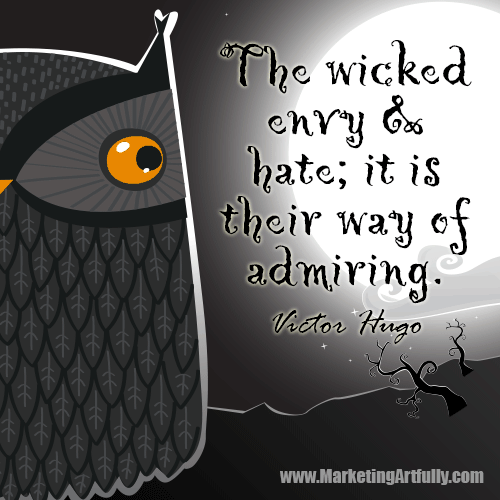 The wicked envy and hate; it is their way of admiring…Victor Hugo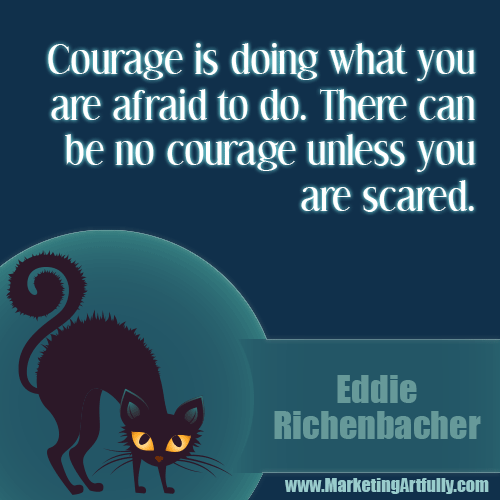 Courage is doing what you are afraid to do. There can be no courage unless you are scared…Eddie Rickenbacker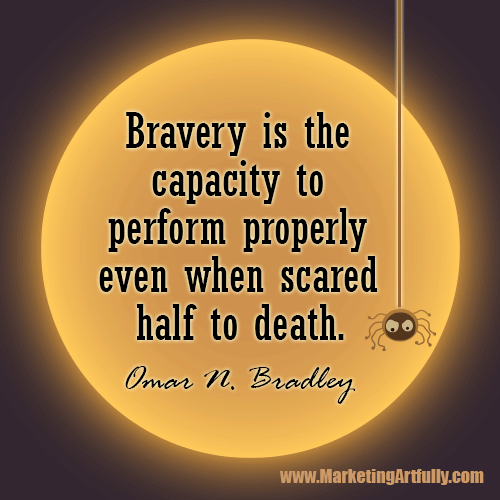 Bravery is the capacity to perform properly even when scared half to death…Omar N. Bradley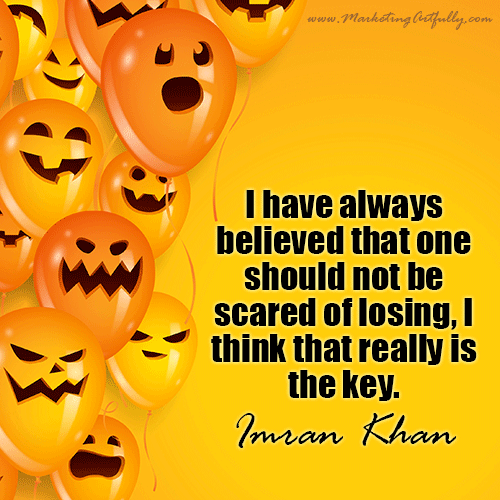 I have always believed that one should not be scared of losing, I think that really is the key…Imran Khan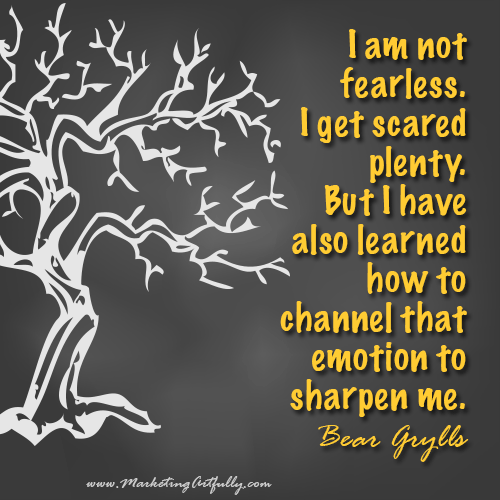 I am not fearless. I get scared plenty. But I have also learned how to channel that emotion to sharpen me…Bear Grylls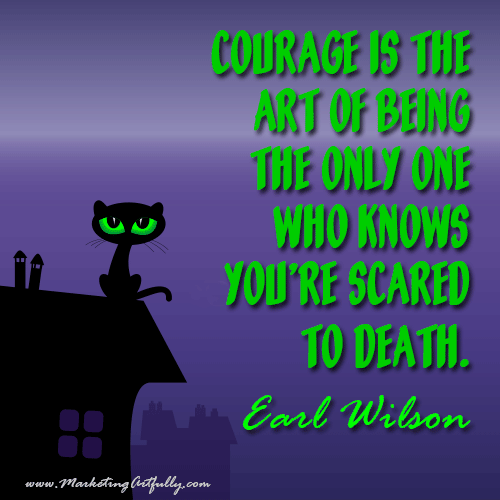 Courage is the art of being the only one who knows you're scared to death…Earl Wilson