I never knew that these three tools could make my videos look SO MUCH BETTER! Includes lighting for webcam streaming, looking good on Skype or Zoom and having a great look for making courses or videos.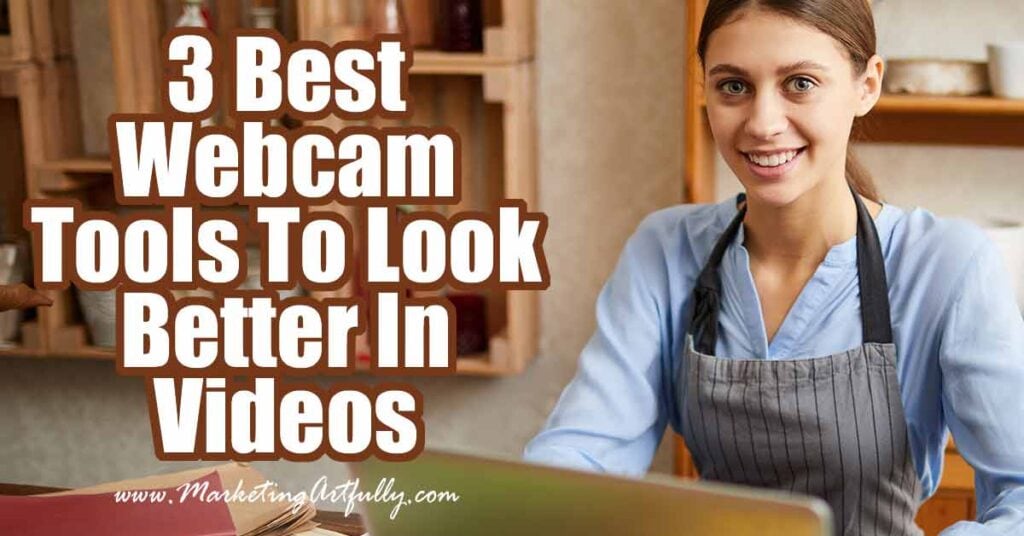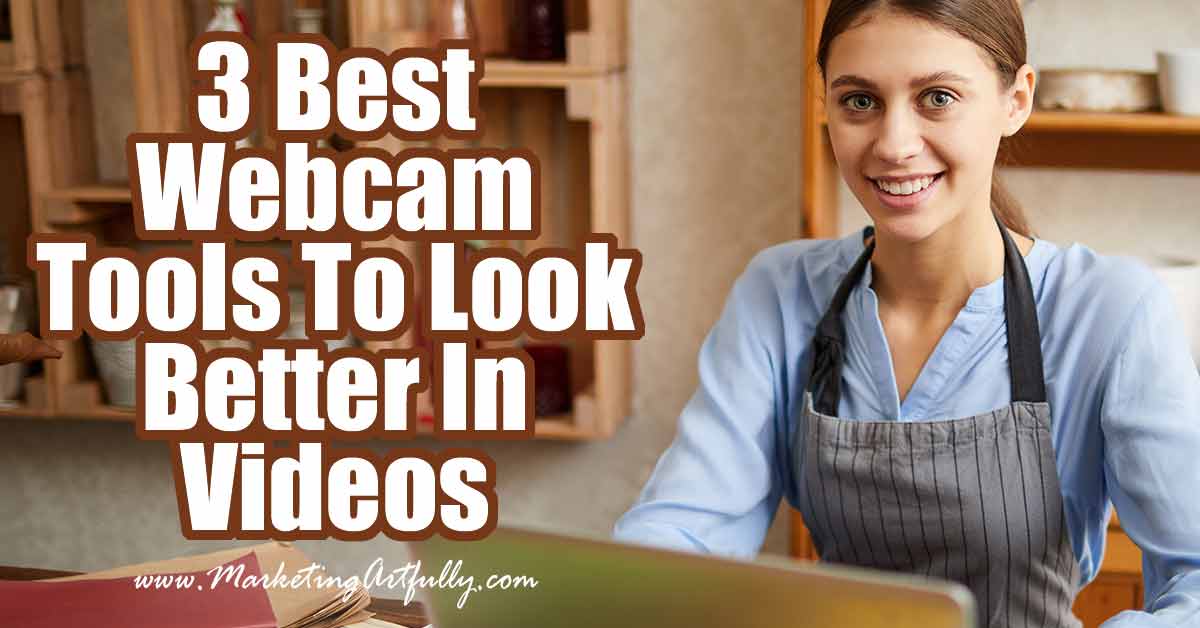 please note :: I often recommend resources, some I receive an affiliate commission for at no additional cost to you! check out my policies here
Using My Laptop Camera
I have used my laptop camera for years, thinking that it a "good enough" video quality… sigh.
Then I decided to make an online course and knew I needed to get a better camera to get the larger videos of me talking to my students. So I ordered a new laptop webcam and thought, "well this should be a little better"… boy was I wrong!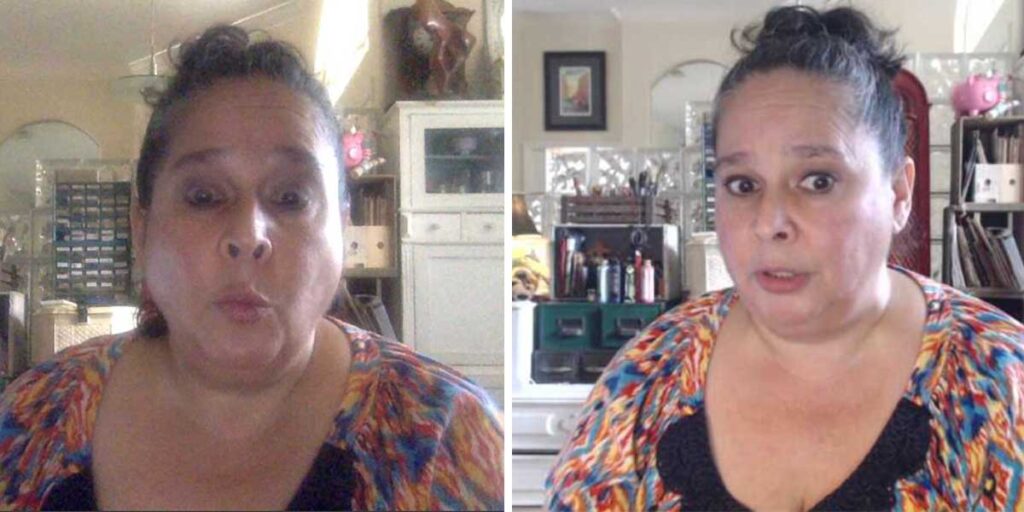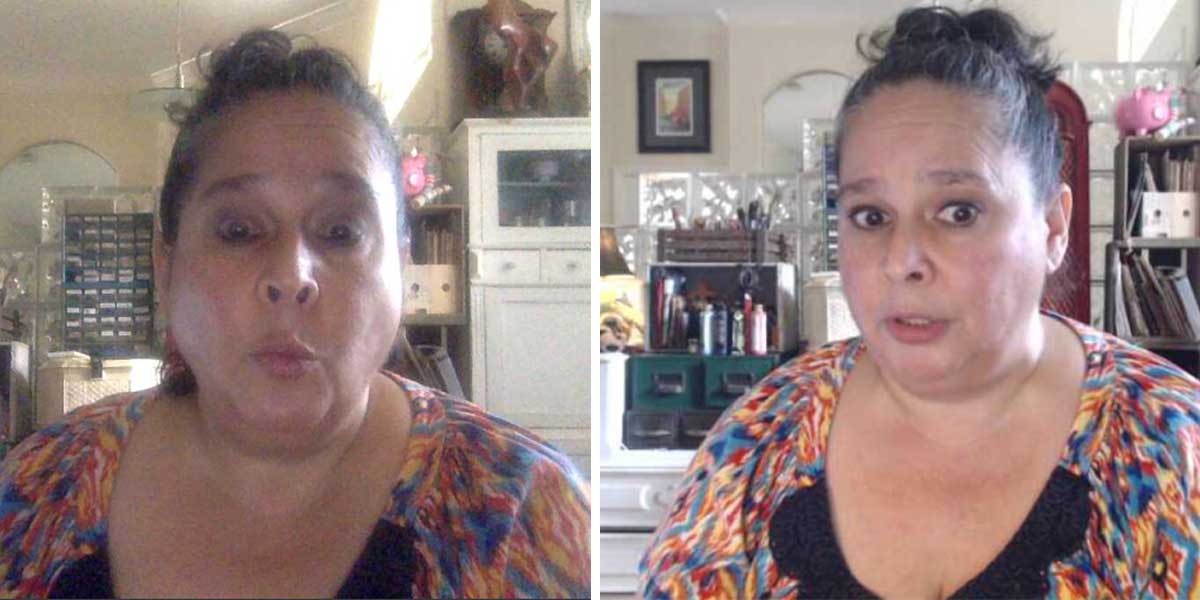 This is an actual look at the difference between my laptop camera and the new webcam I bought. I can't believe I didn't do this sooner! Not only is the lighting better, but I look younger and my skin looks more even (no makeup added!)
The 3 Best Webcam Tools For Looking Good On Video
Logitech HD Pro Webcam C920
This is the camera I bought… the Logitech HD Pro Webcam C920 with HD 1080p video (that means that it is 1080 pixels… my laptop camera was only 720 pixels).
There is a newer version for about $15 more but I wasn't thinking it would make such a big difference! I liked this one because it better light correction even though it doesn't have a glass lens.
You should for sure pick the one that does what you want most. For example, I can't swap out the background with this one, but that is not something I wanted to do. The little more expensive one allows you to do this.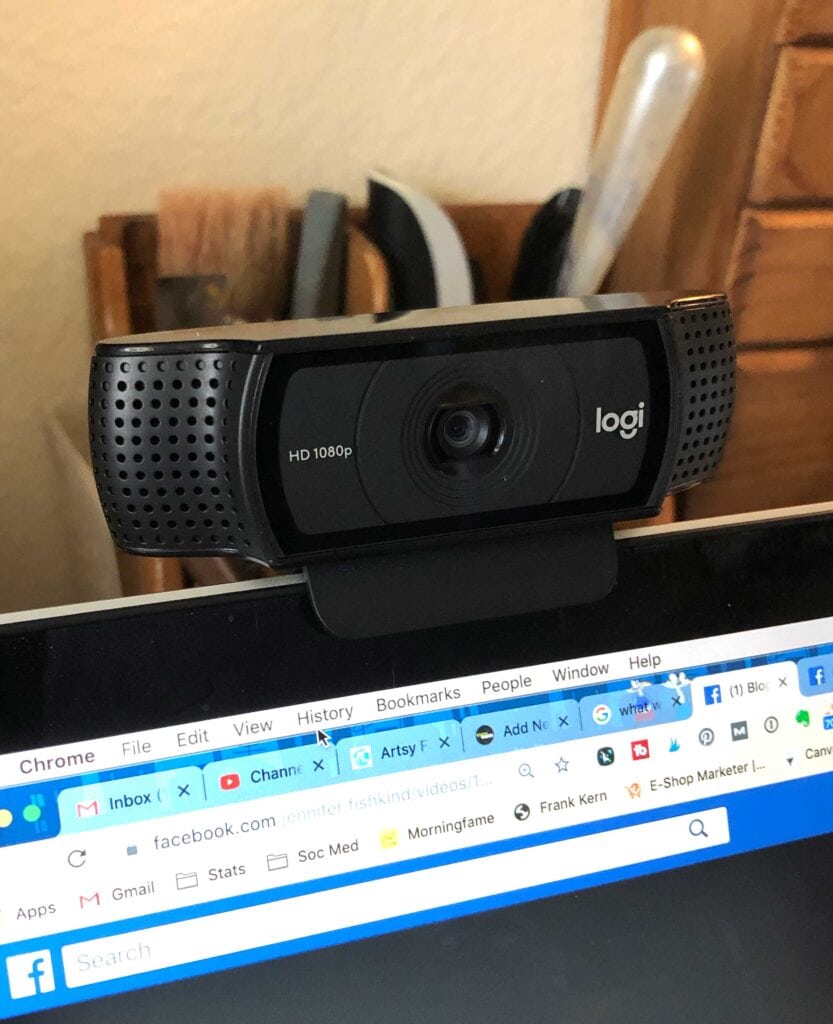 It hooks right on the top of your laptop and has a little flip down thing in the back that makes it hang there steady. It plugs into the USB port on your laptop.
Why does it look so good? It has built in light correction that makes it brighter and clearer, even in the low light that my office has!
I use an Apple laptop so I needed a USB Hub to be able to plug in the camera and my microphone. I got the Anker 4-Port USB 3.0 Hub.
Large Light Reflector
The next thing that helped was bouncing light from the opposite side of the room from the window with a light reflector! (I can't believe I am showing you my messy office!)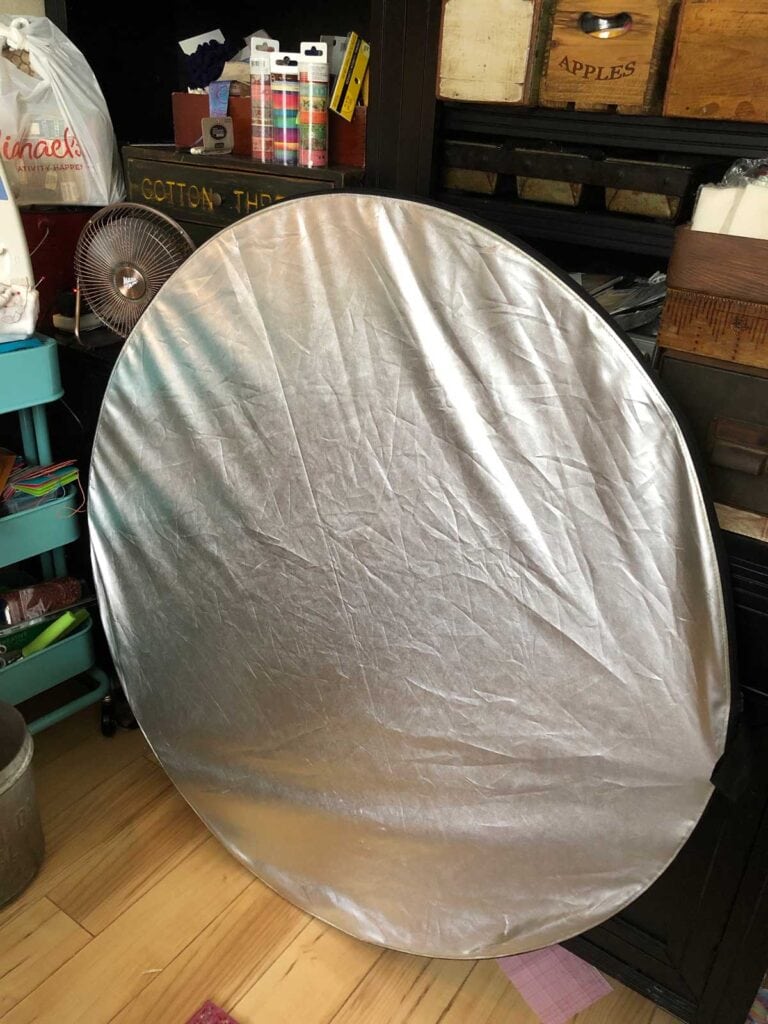 Mine is really old, this one is same kind of reflector… Neewer 43-inch / 110cm 5-in-1 Collapsible Multi-Disc Light Reflector
Little Light Ring
The last thing I use is a little light ring that also clips on top of my laptop and adds just a little more light right on my face.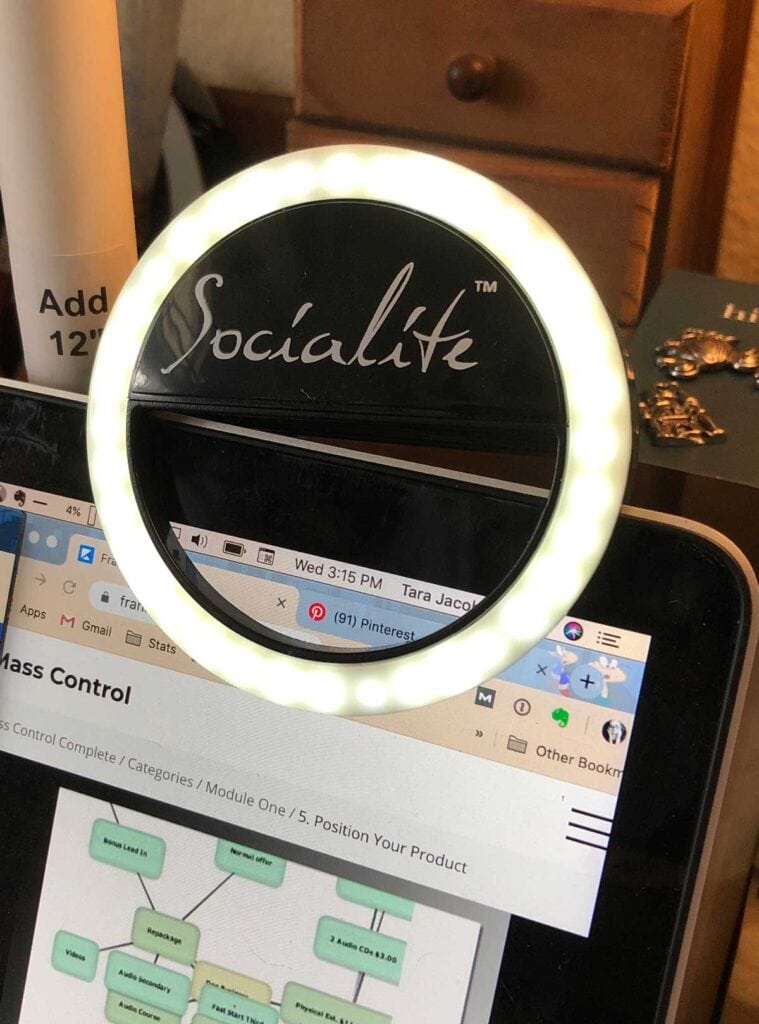 I use a mini one that clips right on! SOCIALITE Mini LED Ring Light It adds just a little more light to make your face look brighter and gets rid of those dark shadows under your eyes!
What Can You Use This New Web Camera For?
Okay, right about now you might be sold, but then thinking, "what will I use it for?" Here are a few ways I use it…
When using Zoom or Skype to talk with coaching clients
When doing interviews for webinars
Video conferences
Making courses
Doing screen capture videos
Video chat
Webcasting DIY Setup
You might be thinking, I just need to know all the things that I need to have a better image quality and sound good on videos… here is the setup I have!
Laptop (all these tools work with either a PC or Mac)
Web Camera
Microphone (it has a built in one, but I use a blue snowball!)
Reflector
Little ring light
How can I make myself look better on camera?
I have to say that had I know how MUCH better I would look, I would get the camera first, but here are some more tips and tricks for how to be more confident when you are making videos!
How To Look Good On Skype or Zoom
It is fun to use this kind of video call laptop camera because you can hook it up anywhere! Doing your calls from the back patio or even a coffee shop is fine because it just plugs into the USB port on the side of your laptop.
Having a fancy camera makes you look SO MUCH better and that makes you look more confident when you are doing coaching calls or web interviews.
What Webcam To Use For Streaming?
If you are going to do an occasional web interview, video conferencing, live streams or do training videos, I do think this camera is a great option.
That said, if you are going to be making streaming videos all day long, I am not sure it is fast enough to keep up without pixelating.