If you love feminist quotes for women, you will adore these free printable wall art decor posters for your home office! Feminine design and powerful inspirational quotes combine in these beautiful printables!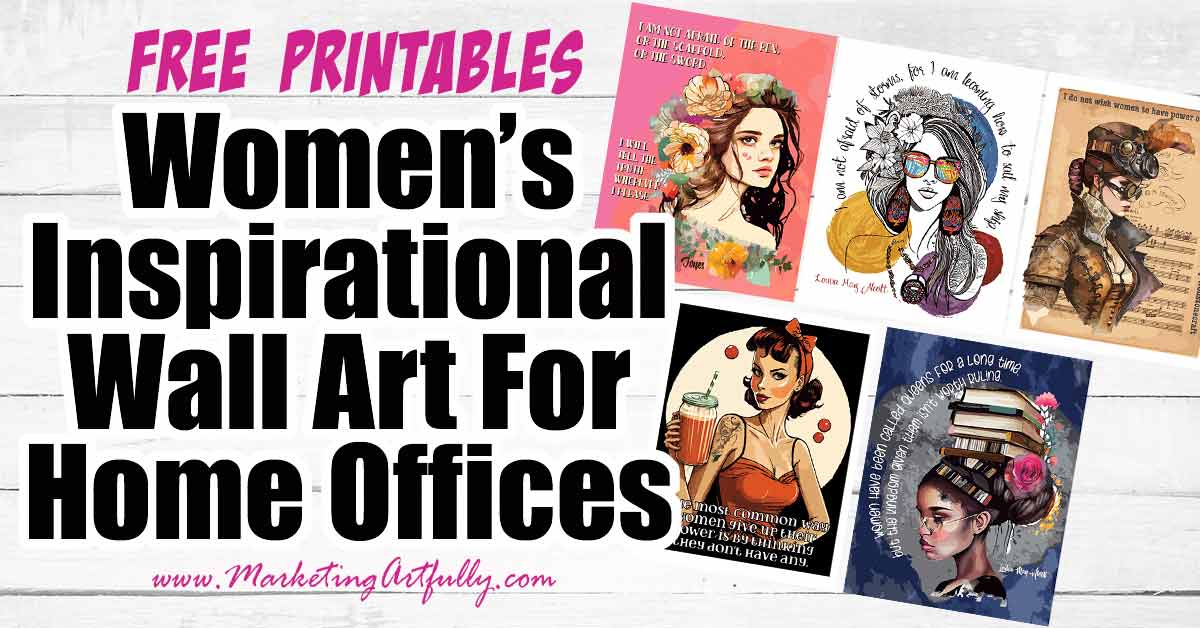 This post contains affiliate links. If you purchase anything, I earn a small commission at no extra charge to you. Check out my policies here.
All The Posters In One Place
I know I like to see what I am going to get before I scroll all the way down so here are all the womens empowerment posters all in one place! (bigger versions for printing are below)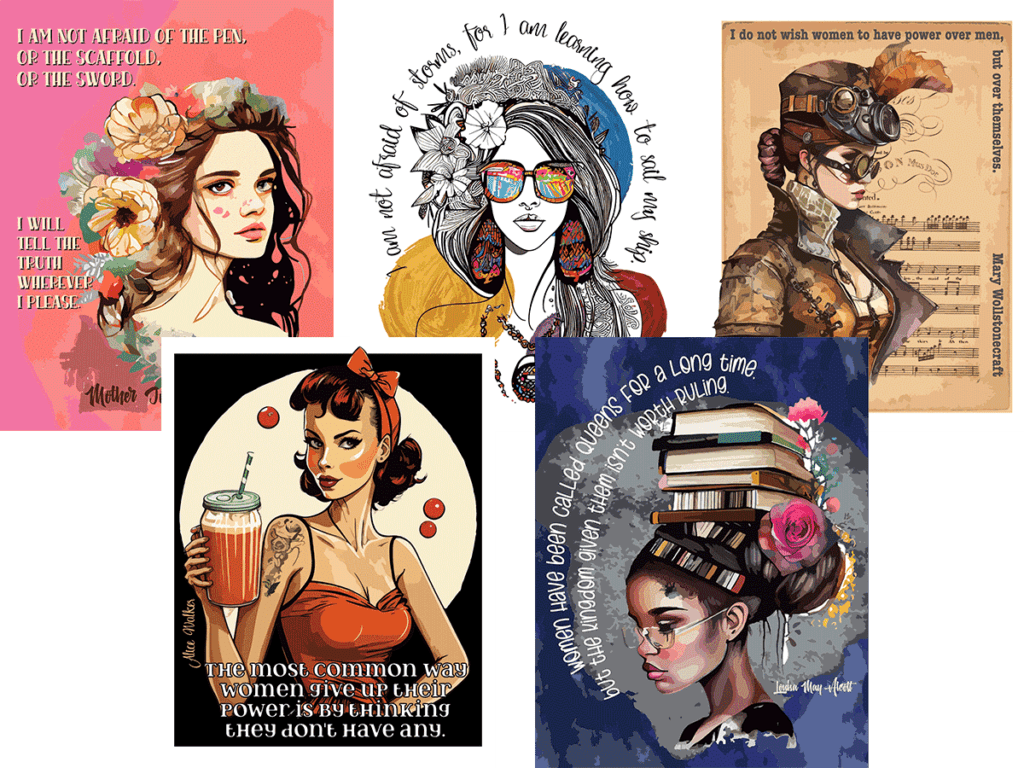 Why Did I Make These Free Printable Posters?
I love making pretty pictures, it is one of my 3 Things I Like To Do! Sitting in my "corner sloth" chair, watching law Youtube and doing graphic design is my jam!
I used a combination of images from Creative Fabrica and my creativity to design these posters!
Oh, and it is the year of freebies on my website, so if you love getting free printables, make sure to sign up for my newsletter!
Why Are They Free?
I am blessed to have ads on my website which allow me the time to make things to give away to my readers for free! Whoo whoo!
And NO! You don't have to click them to help, but if you do want to help, share the link for this post in your favorite Facebook group or pin it to Pinterest!
How To Print These Womens Empowerment Quotes
These wall art printables are formatted to print out on a 8.5″X11″ US letter sized paper with some white space around the edges. (here is how to print out the freebies if you need a hand)
I like to use either white cardstock or presentation paper because it has a heavier weight and I find they print out more brightly!
Personal License
These printables come with a personal license for printing. I consider personal to be your family and business team if you have one.
If you do want to share them with a friend please send them a link to this page so they can download them themselves.
There is no license to sell or distribute these on the internet. So no sharing the pictures in a Facebook group, uploading and sharing a link to a google drive, emailing (except to a printer) or otherwise putting these on the internet or for sale without my express permission.
If you would like to get a printed version of these art prints, they are available for sale in the Paperly People Etsy store!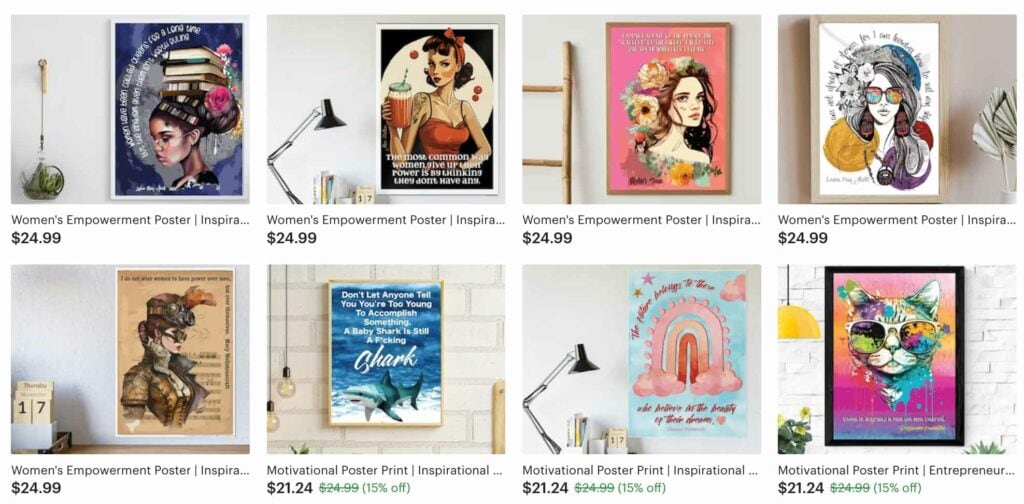 5 Free Women's Home Office Printables
Are you ready for this?!??! These posters turned out so darn cute and I love how they are great affirmations of positivity and motivation!
Steampunk Womens Empowerment Wall Art
This free printable includes a quote from Mary Wollstonecraft, "I do not wish women to have power over men, but over themselves." Great for your home office decor for inspiration!
(to download right click and choose "save as" on a computer, long click on a phone)
Modern Feminist Quote Home Office Printable
Louisa May Alcott is one of my favorite authors and feminists! This printable wall decor features her quote, "I do not fear the storms, for I am learning how to sail my ship." Super powerful and pretty!
(to download right click and choose "save as" on a computer, long click on a phone)
Crunchy Granola Home Office Printable
Being a bit of a tree hugger myself, I love that this printable poster includes a quote from the original Mother Jones who was a strong voice for women!
(to download right click and choose "save as" on a computer, long click on a phone)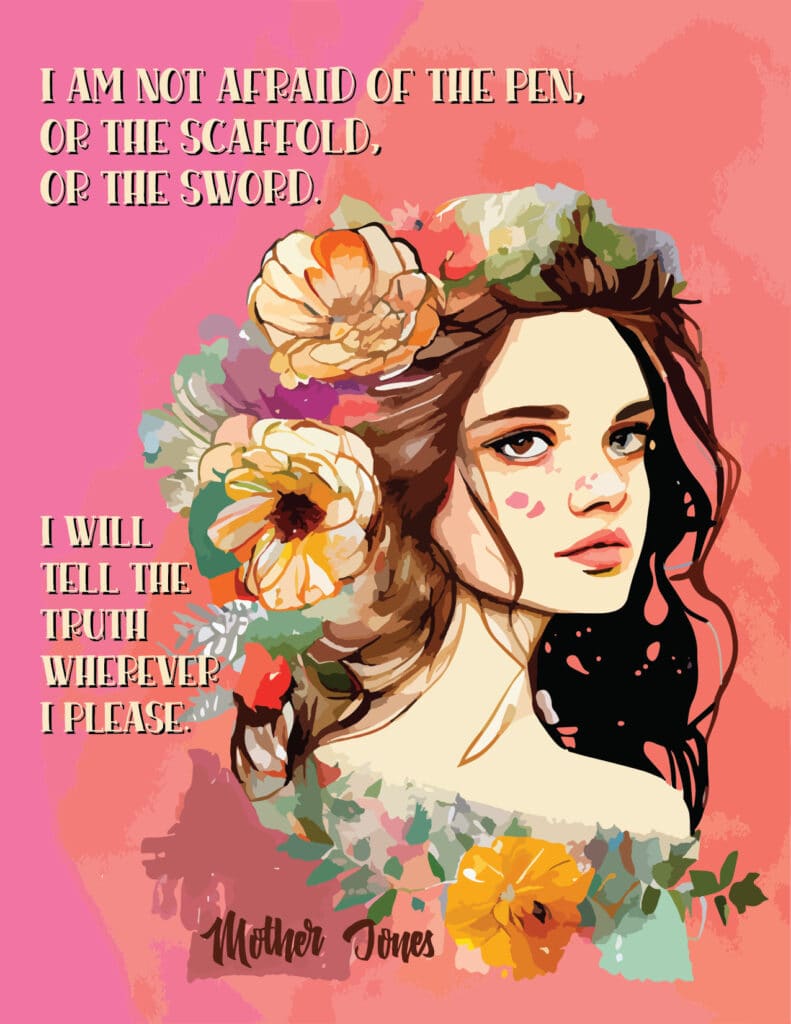 Feminist Queens Quote – Free Printable Wall Art
This may be my favorite! I love how strong Louisa May Alcott was in her feminist values! "Women have been called queens for a long time, but the kingdom given them isn't worth ruling."
(to download right click and choose "save as" on a computer, long click on a phone)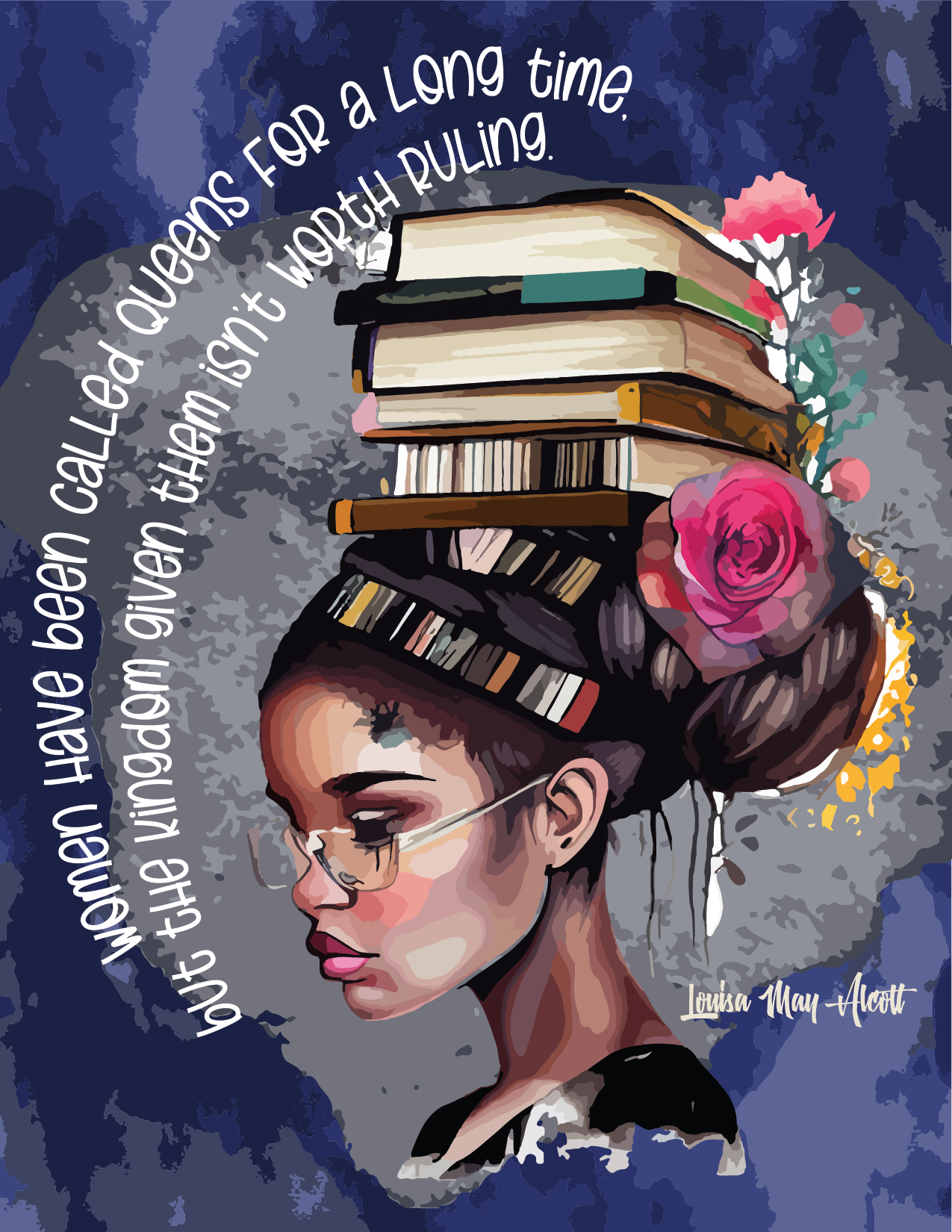 Retro Feminist Wall Art – Home Office Quotes
This is one sassy throwback gal! She features a quote by Alice Walker, "The Most Common Way Women Give Up Their Power Is By Thinking They Don't Have Any".
(to download right click and choose "save as" on a computer, long click on a phone)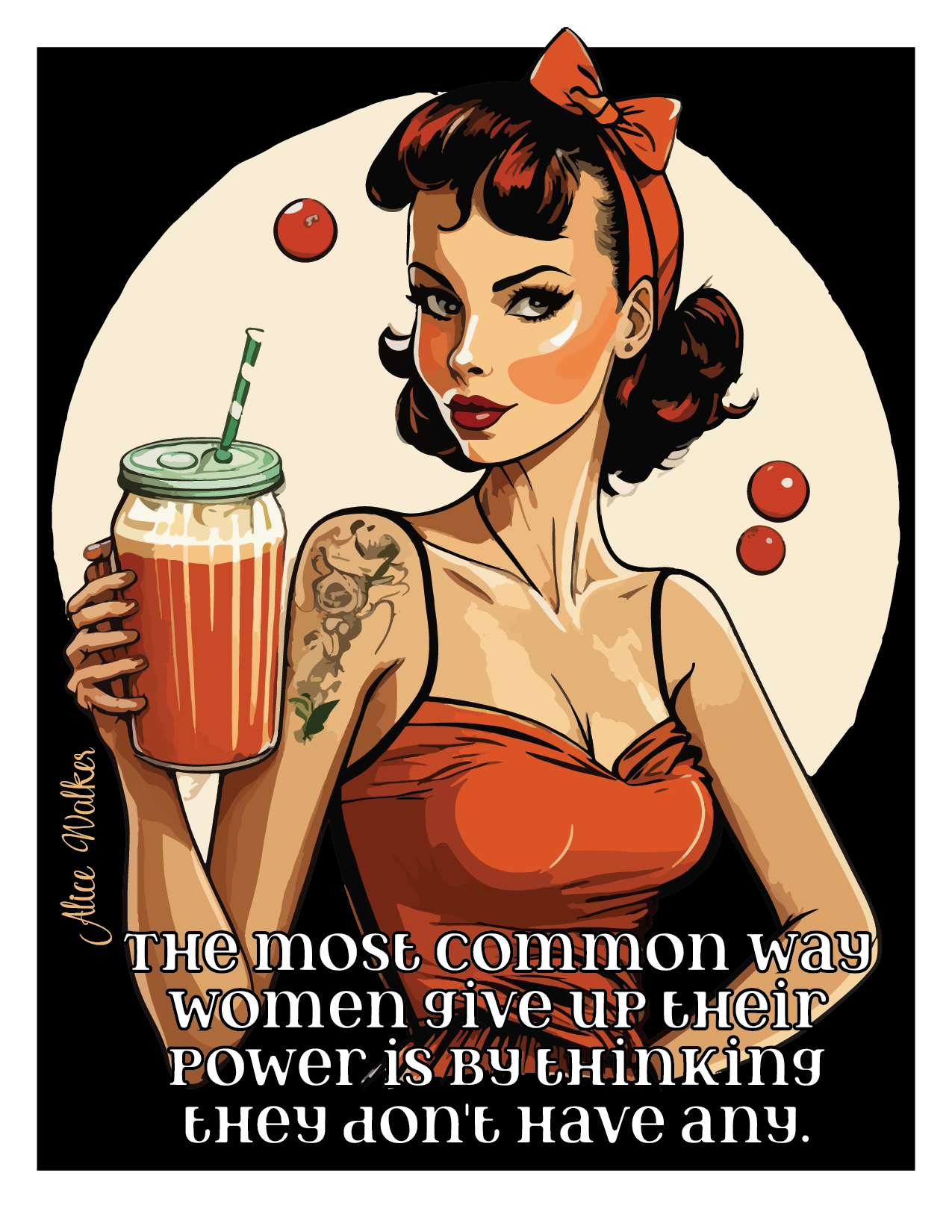 Free Womens Empowerment Art Wrap Up
I hope you love these inspirational posters for your home office! If you have any suggestions for other kinds of wall art you would like to print out, please email me (tara@marketingartfully.com) and let me know!
I might just make something for you and the other peeps!