These free affirmation printables are great for your home office decor! Featuring great quotes that are full of positivity and uplifting encouragement.
This post contains affiliate links. If you purchase anything, I earn a small commission at no extra charge to you. Check out my policies here.
All The Free Printable Affirmation Posters
I know I like to see what I might get before scrolling so here are all the free posters in one place!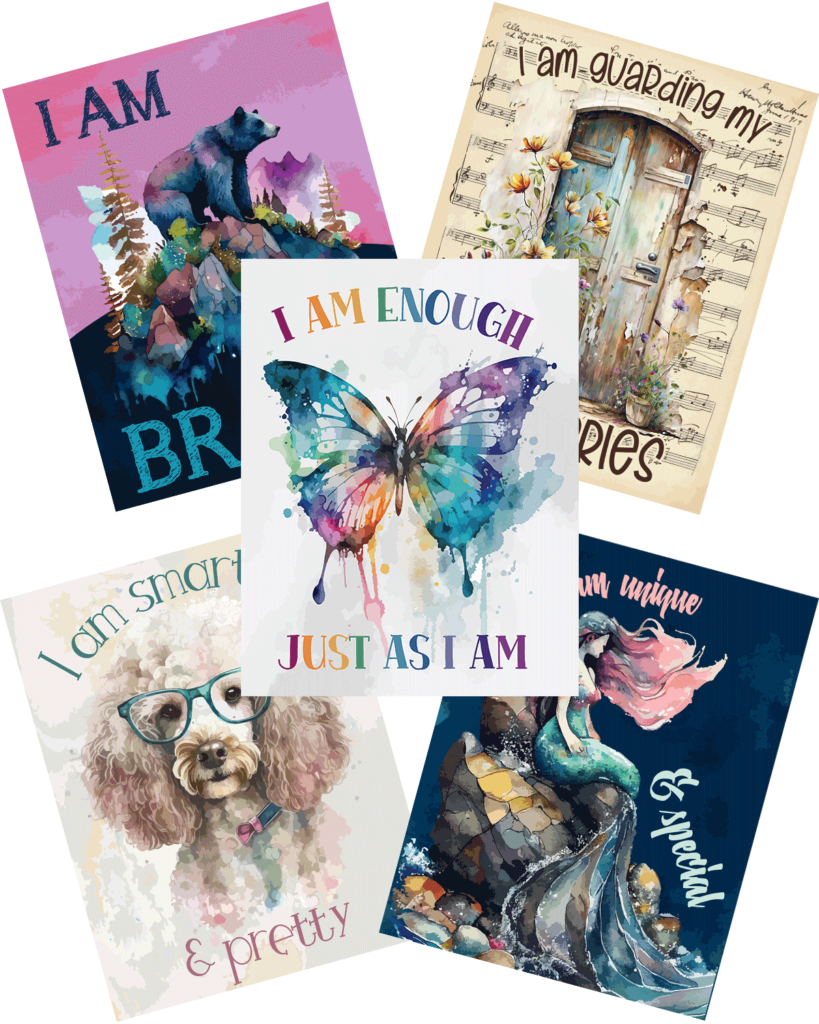 Why Did I Make These Printable Wall Art Posters?
First off, it is my year of making free printables… yay! You can get so many fun things to use in your business, craft room or home office!
Second, I LOVE doing graphic design so messing around with images while I watch law Youtube is super fun for me. I used a combination of Graphics Fairy public domain images, Creative Fabrica art and my collage creativity to make these!
Lastly, I am big fan of daily affirmations! Affirmations work by speaking your dreams into reality and I have had such success by doing positive statements in my life that I wanted to share these with you.
Why Did I Make Them Free?
I KNOW, I could make a couple of bucks selling these as printable downloads on Etsy, but I thought it would be more fun to give them away to my peeps!
Also, I have ads on my site so I can afford to take the time to make free printables (and NO! you don't have to click the ads to help, just seeing this page is good enough to help!)
That said, if you could share a link to this page or pin this post to Pinterest that would be awesome!
How To Print The Affirmation Art
These are all formatted to print out on US letter sized paper (8.5″X11″).
You could use copy paper, but I like using white card stock or presentation paper so that they are a little heavier and more colorful!
How To Download and Save The Affirmations
On all the pictures below you can right click and choose "save as" to download the images (they are PNGs so there is a high print quality!)
If you are saving them on a phone you can long click (press down a long time) and choose save.
Personal License
You can use these in your personal office, work office or even your craft room! Feel free to even print a few copies to share with your team if you have one.
That said, there is NO commercial license for these. You cannot print them out and share or sell them.
You can also not distribute these in any way digitally (except to email to a printer for a few copies). You can't put them on your site, on a Google drive and share the link or email them to your list.
If you would like to share them with a friend, just send them a link to this page and they can download them themselves!
Free Printable I Am Affirmation Wall Art Prints
I can't wait to see how you have these hanging in your office! (and YES, I do want you to send pictures over so I can see how you used them!)
I Am Smart and Pretty – Affirmation Poster
This is MY saying! If you follow my artsy fartsy youtube channel, you will know I tell EVERYONE they are smart and pretty, especially me! This cute dog in glasses just makes me smile so big and I know you will love her too!
(to download right click and chooses "save as" or long click on a phone)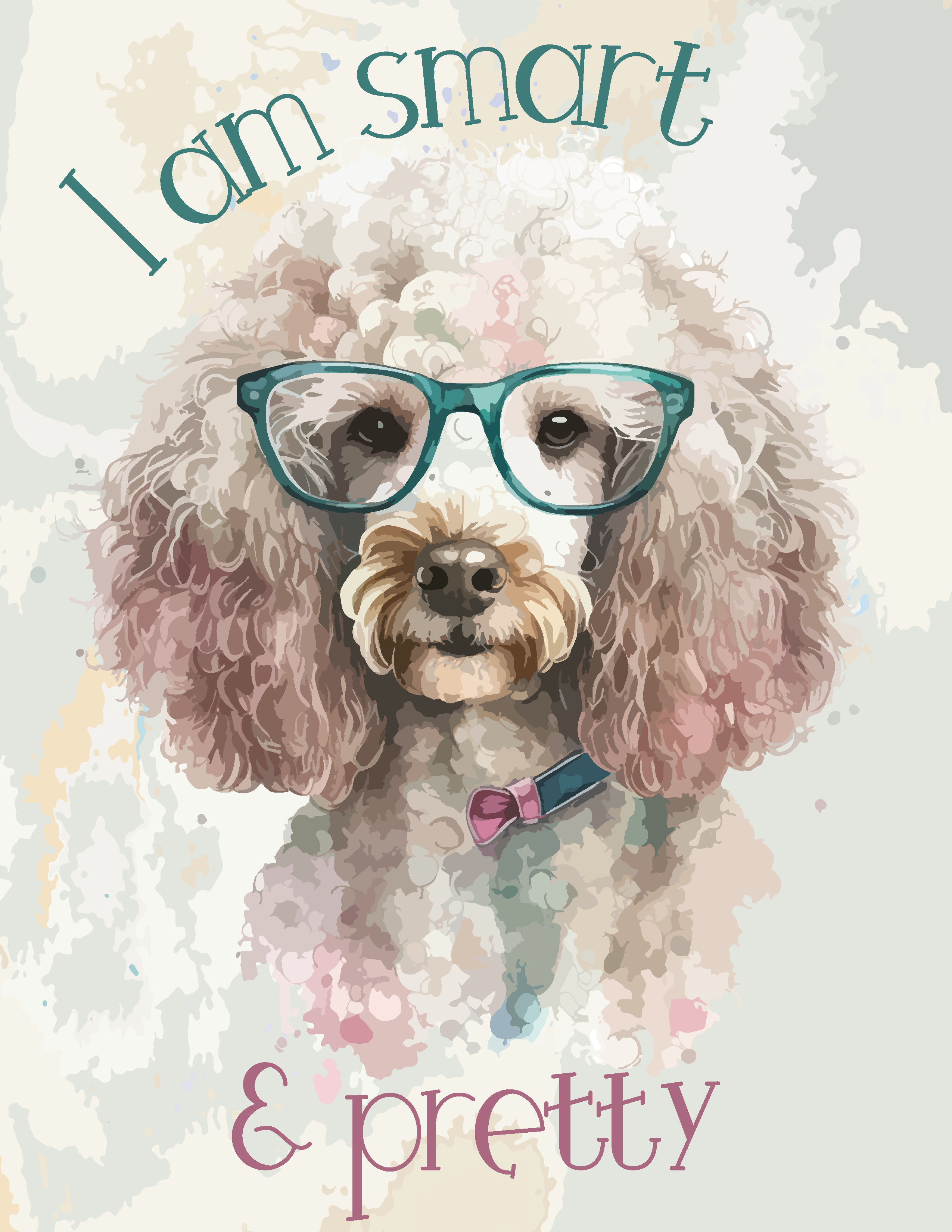 I Am Brave – Free Motivational Poster
If you need a little courage, this beautiful bear office art is just the thing to get you motivated and moving again!
(to download right click and chooses "save as" or long click on a phone)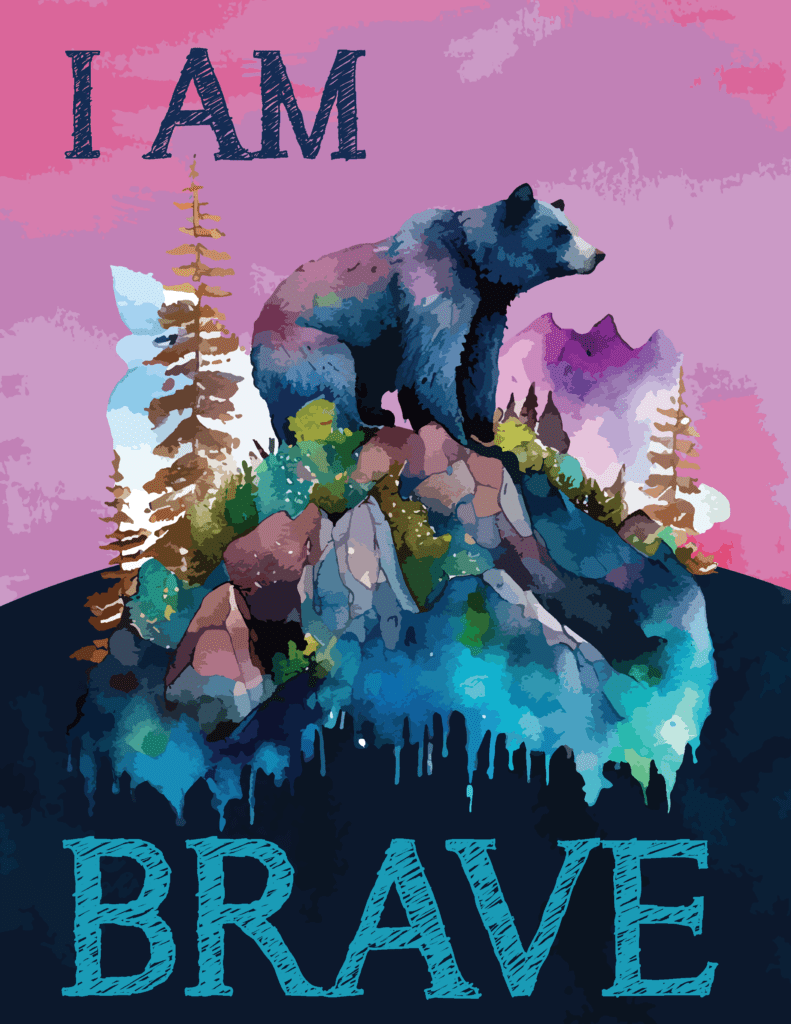 I Am Guarding My Boundries – Home Office Wall Art
I know that sometimes I just have to remember that I can't do it all and that I need to say no to people so I can say yes to me and my dreams!
(to download right click and chooses "save as" or long click on a phone)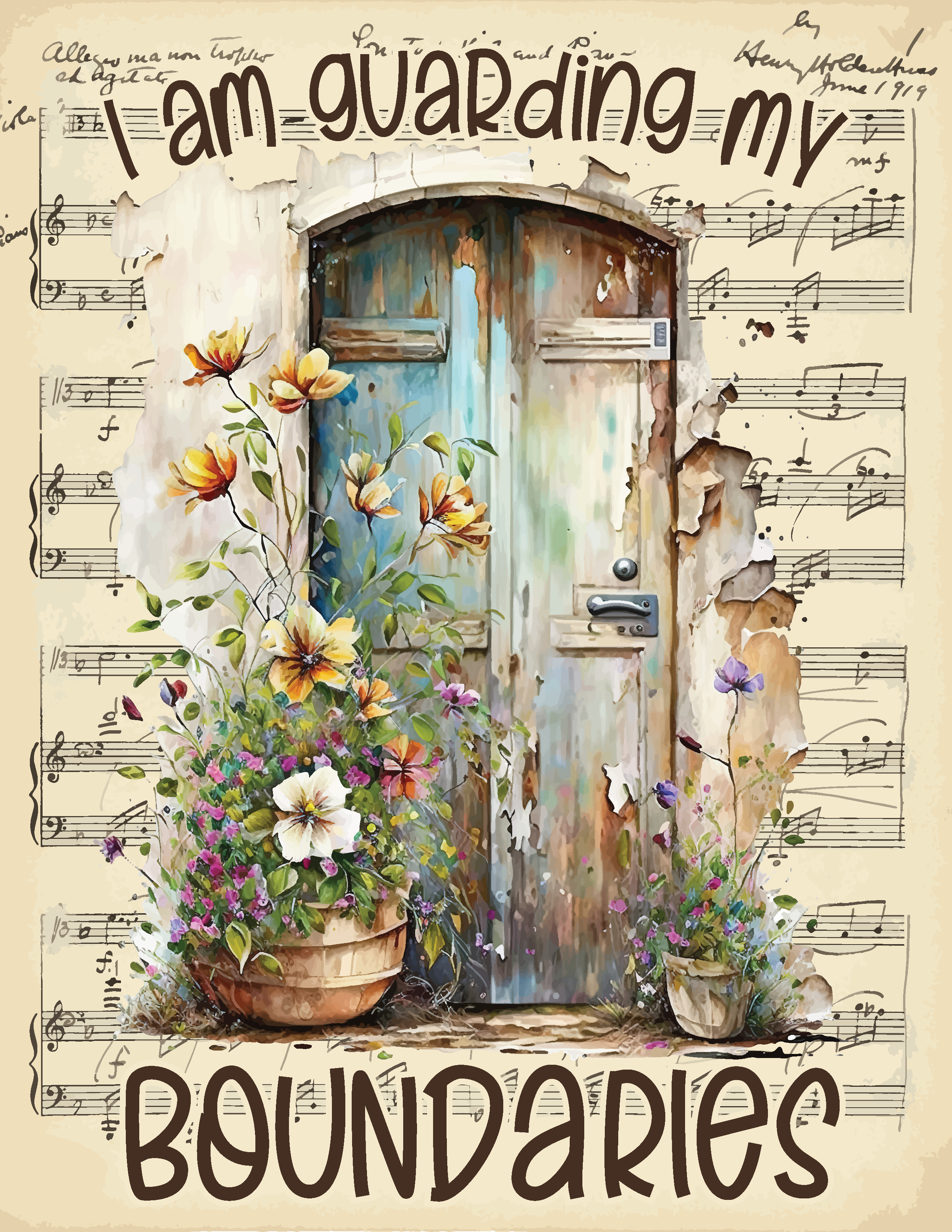 I Am Enough – Free Printable Home Office Wall Art
This beautiful butterfly is here to remind you that you are loved, just the way you are! Great for when you need a little bit of motivation or inspiration throughout your day.
(to download right click and chooses "save as" or long click on a phone)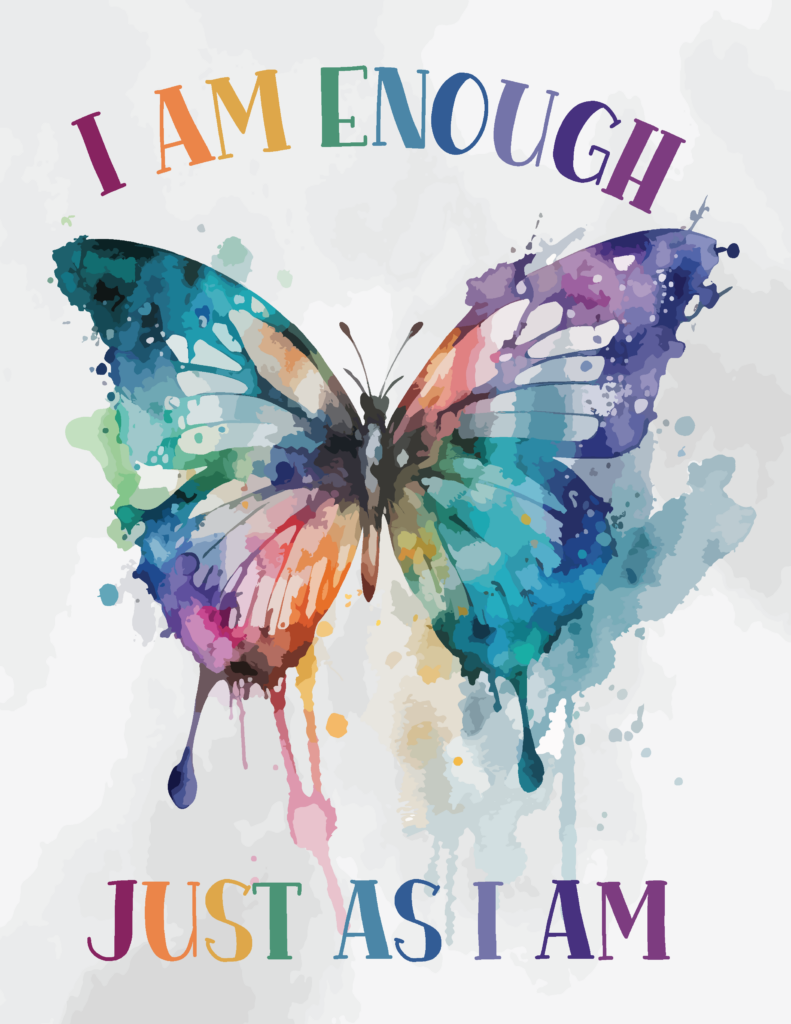 I Am Unique – Motivational Wall Art
The world needs you in all your unique glory! Don't be afraid to show your true inner self and be that strong mermaid woman sitting on the rock facing the sea head-on!
(to download right click and chooses "save as" or long click on a phone)
Free Printable I Am Affirmations Wall Art
There you have it, all the free positive thoughts posters… I have to say that this is one of the most fun projects that I have done in a while!
I can't wait to see all these great printable positive affirmations hanging in offices, cheering you on during your days!
That said, if there is some other kind of wall art that you would like me to make, please send me an email (tara@marketingartfully.com) and let me know what you want, I just might make it for you and all the other peeps!