Looking for the best poster to add a bit of gratitude to your day? These free printable wall art pieces are great for your home office, living room, kitchen or anywhere you want to feel more grateful for all your blessings!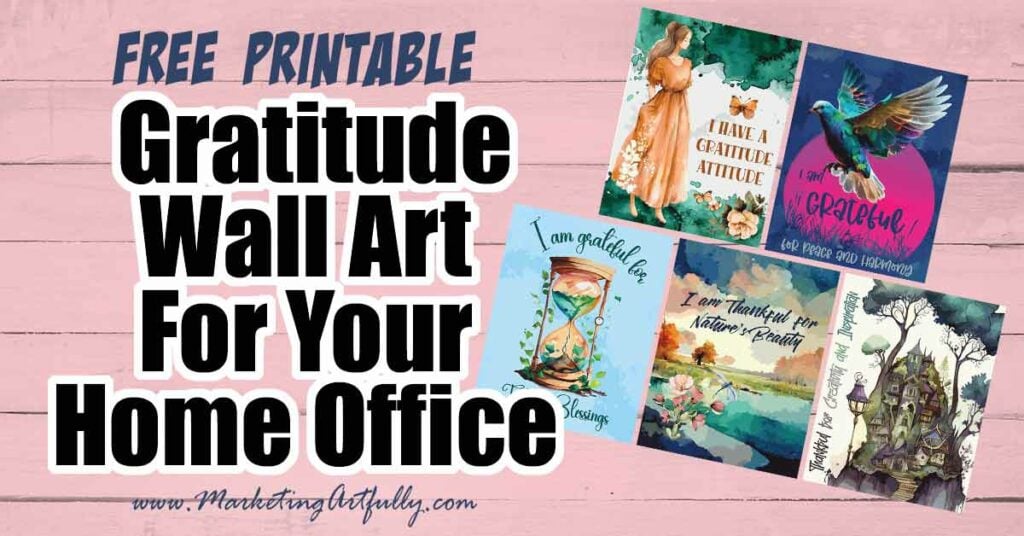 This post contains affiliate links. If you purchase anything, I earn a small commission at no extra charge to you. Check out my policies here.
See ALL The Free Printables At Once
I know I like to see what I am getting before I commit to scrolling all the way down there…. ha! Here are all the free printable posters so you can pick your favorite (or grab all 5 below!)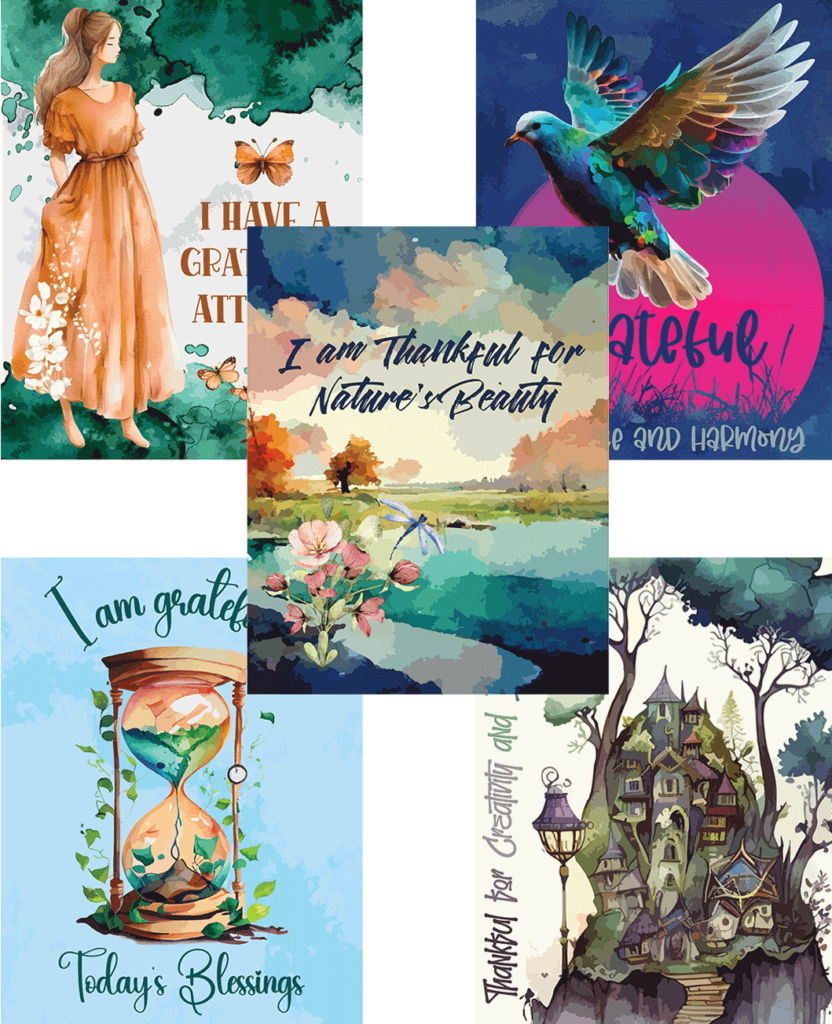 Why Did I Make These Free Printables Posters?
So first off, I am a bit airy fairy and I believe in the power of manifesting and bringing things into the world. When I am more mindful of my gratitude I am more able to be happy!
With that in mind, I have made gratitude quotes, gratitude bookmarks and now gratitude posters… whoo whoo!
Also, I love being able to make things that my peeps can use, without having to charge them an arm and a leg for these designs.
I used images from Creative Fabrica, the Graphics Fairy and my creativity to make these designs.
Why Are They Free?
I am super fortunate to have ads on my site which allows me the time and income to make freebies for my peeps!
When you visit any of my pages I earn a tiny bit of money and NOPE, you don't have to click the ads to help!
But if you did want to help share this page with your favorite motivational Facebook group or pin it to your Pinterest (sharing helps so darn much!)
How To Print These Digital Downloads
I have formatted these to print on 8.5″x11″ letter sized paper so you can print them on your home printer.
I tend to send them out to be printed at my local UPS store because I am kind of a printer dork (there is a copyright that allows for personal printing commercially).
When I get them printed I request either bright white cardstock or presentation paper which is a little heavier weight and I think prints out more colorfully than copy paper does.
How To Download The Free Posters
There is no signup to get these free printables!
Just right click and choose save as on your computer or long click with your finger on a phone or tablet and pick "save".
Free Personal Copyright License
There is a free personal copyright for printing on these posters! You can print a reasonable number of them for your own personal use.
If you did want to print some for a family member or business team member that is great, any more than that please just send her to this page to download them herself.
There is no copyright to distribute these in digital form for any reason. No posting them on your website, emailing to a friend or putting on a google drive to share with others.
Free Printable Gratitude Wall Art Quotes
I hope you love these as much as I had fun making them for you!
I am grateful for peace and harmony
This watercolor dove is the perfect reminder to be grateful for the having peace and harmony in your life. Whether that is a lifelong goal (like it is for me) or you are coming out of a chaotic time, look to this pretty poster for inspiration and encouragement.
(to download right click and chooses "save as" or long click on a phone)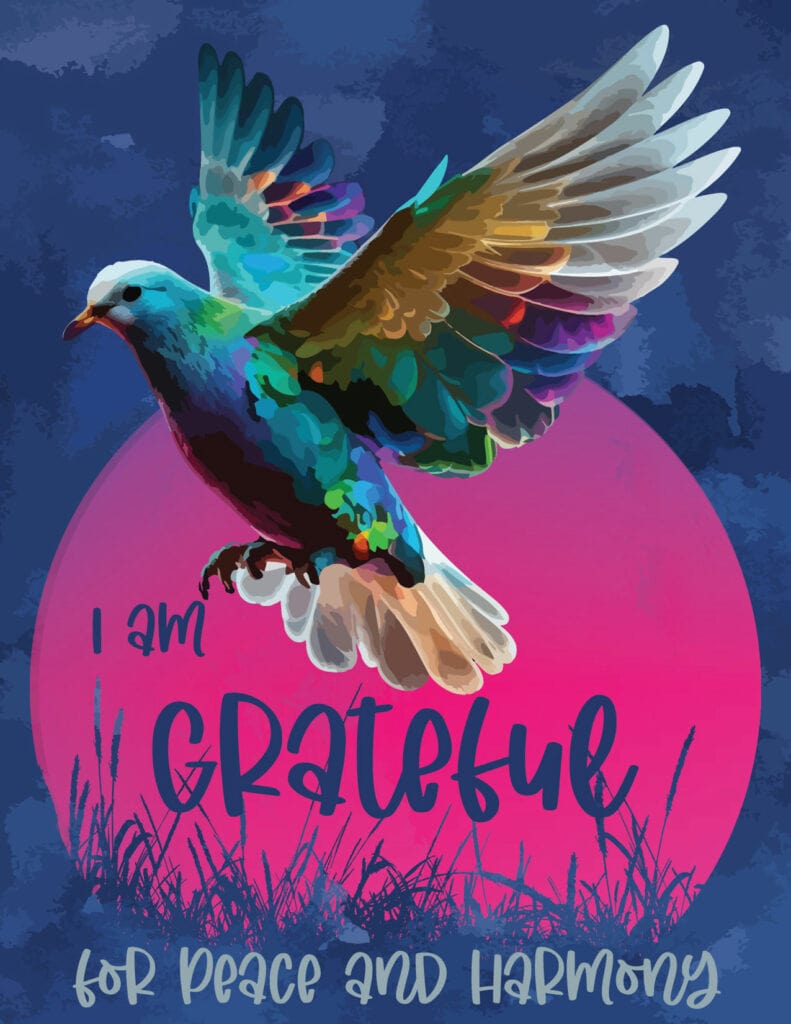 I have a gratitude attitude
This gal is just so pretty and delicate in her reminder to look around and see what is there to be grateful for everyday!
(to download right click and chooses "save as" or long click on a phone)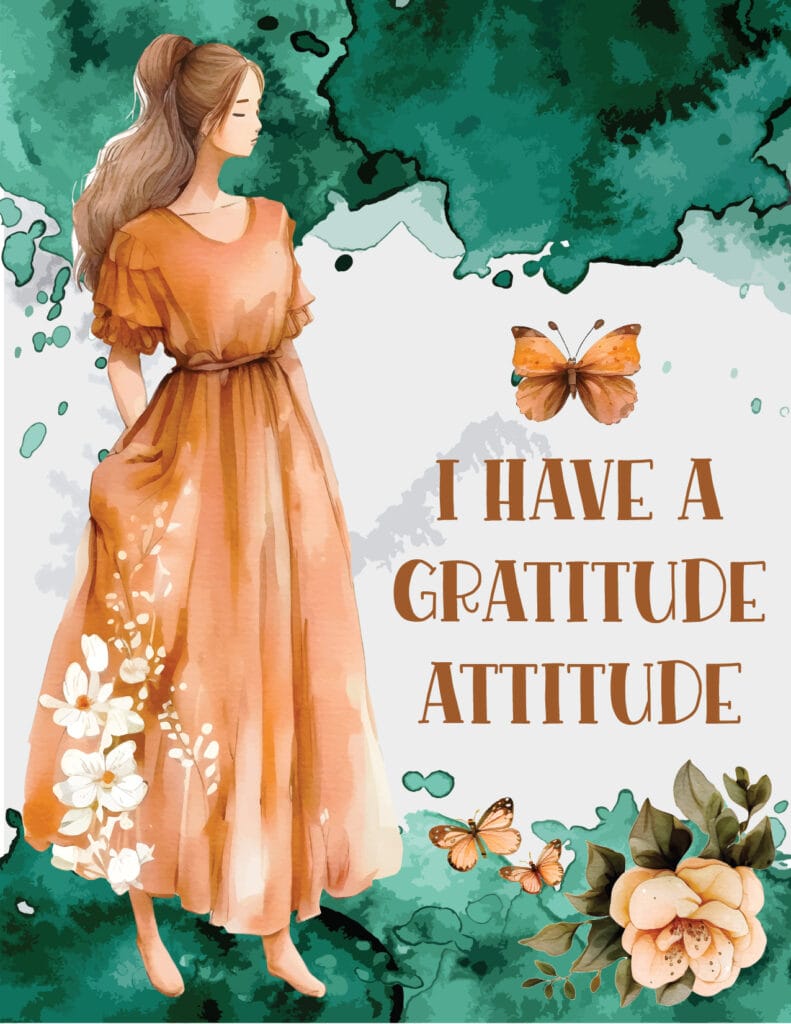 Thankful for creativity and inspiration
I can picture my artistic muse living in this quaint little house just waiting for me to call on her for creative inspiration!
(to download right click and chooses "save as" or long click on a phone)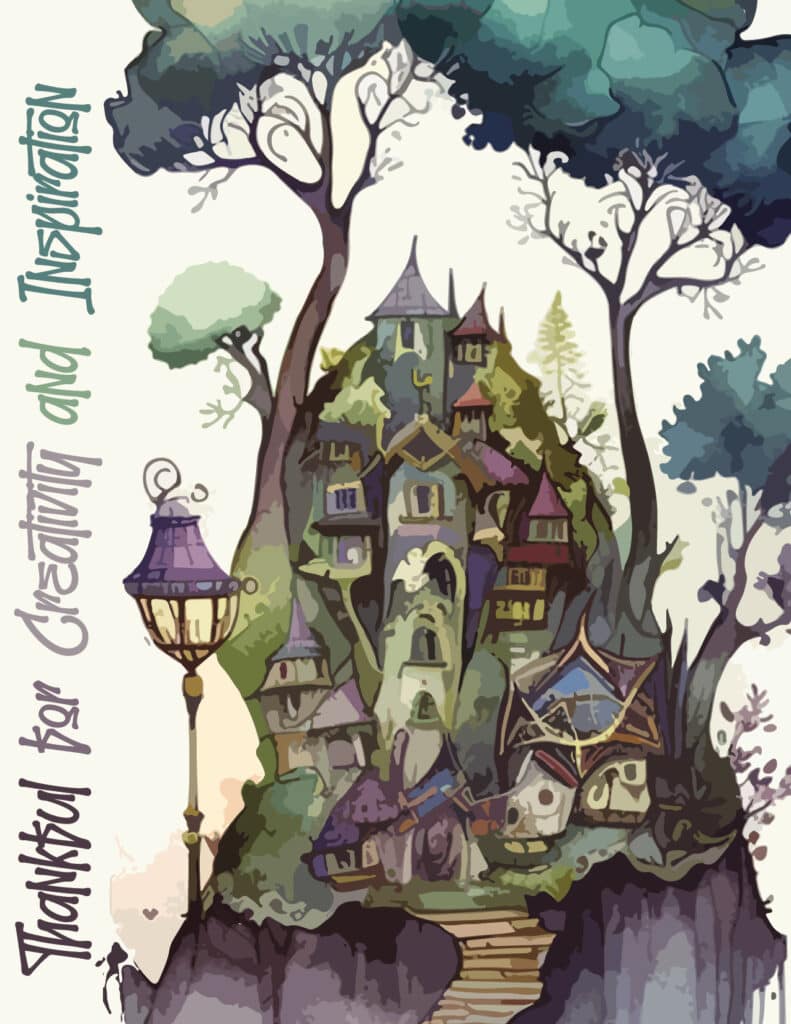 I am thankful for natures beauty
This calm scene is the perfect reminder to thank the heavens and universe for all the beauty that nature holds!
(to download right click and chooses "save as" or long click on a phone)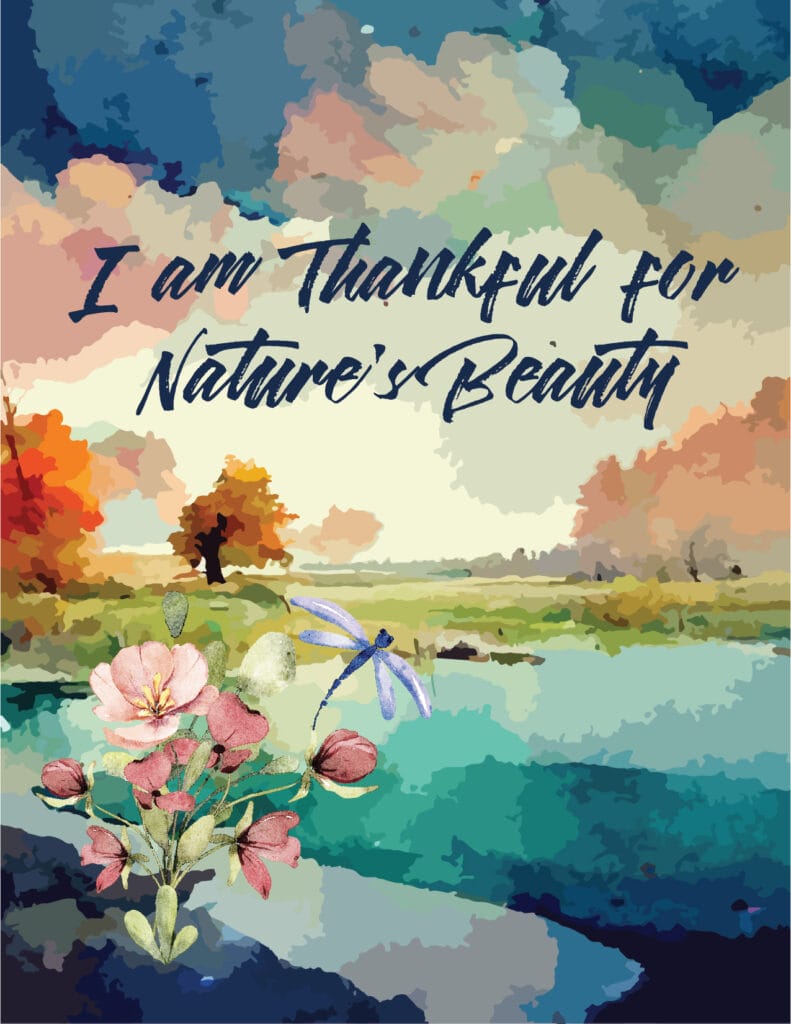 I am grateful for todays blessings
We are not promised anything beyond today, this minute. This poster is a great reminder to be grateful for the time and place we are in right now, rather than fretting about things to come!
(to download right click and chooses "save as" or long click on a phone)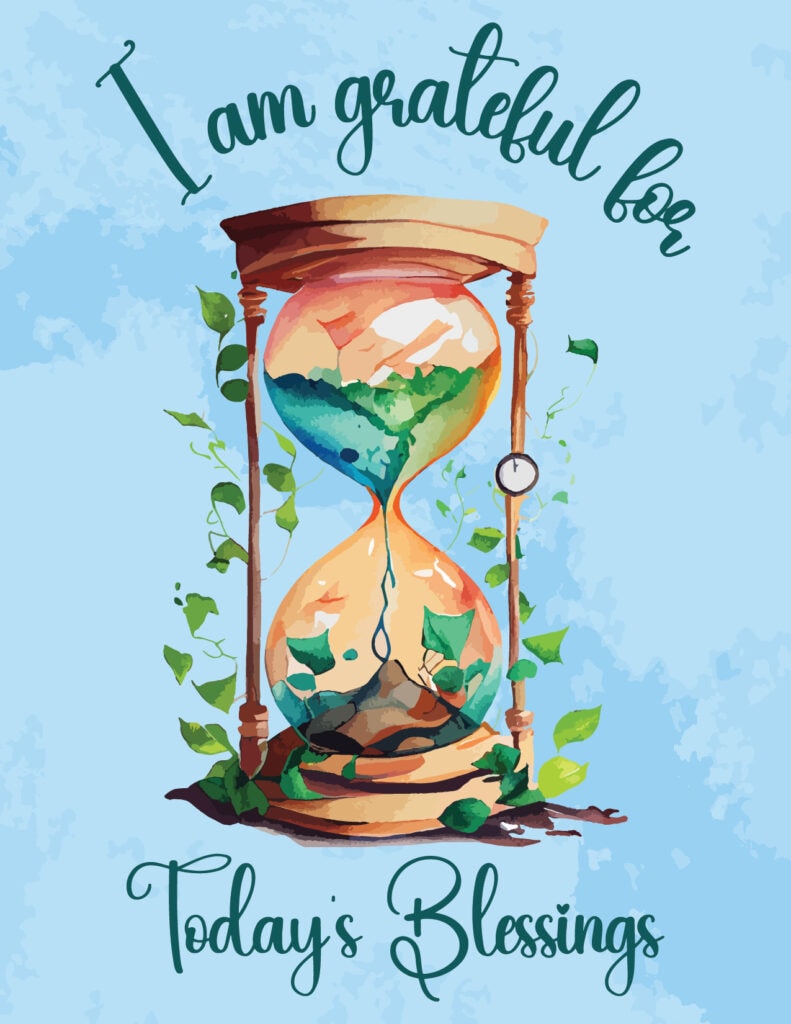 Free Printable Gratitude Posters Wall Art Wrapup
These were super fun for me to make… I spent the whole time counting MY blessing and just being mindful of how grateful I am that my "job" is to put art out into the world and try to make other people happy!
If you have any great ideas about more gratitude based printables or other things you would like to get for free, please email me, tara@marketingartfully.com and let me know!