I have been using public domain resources for many different parts of my business! Here are my best tips and ideas for how to use public domain properties for marketing, social media, product development, content ideas and more!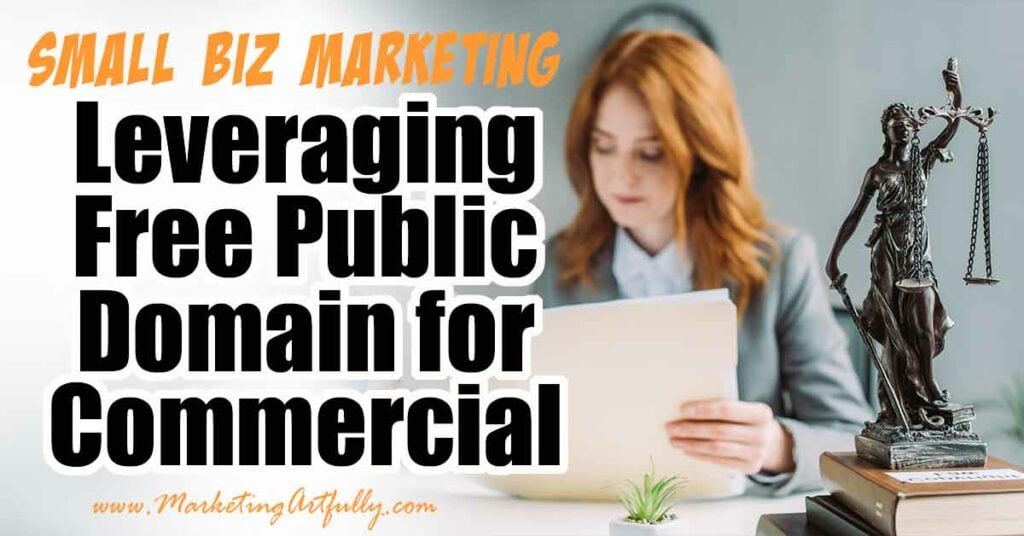 This post contains affiliate links. If you purchase anything, I earn a small commission at no extra charge to you. Check out my policies here.
I got super interested in public domain when I started using it for my creative works! That led me to thinking about ways I could use public domain content, images and even music for free as inspiration for my business.
Disclaimer: This is a post about public domain for business owners for commercial purposes who are trying to comply with the law. I am a marketing person, not a lawyer, so please make sure to consult an attorney if you have any legal questions. I have cited sources EVERYWHERE that you can further research yourself!
What Is Public Domain (In the US)
"Public Domain" is a term used to say that art, stories, or information that was published at a particular time has a finite shelf life before it enters the public domain. These protections include copyright, trademark and patents.
Here are the term limits for copyright, trademarks and patents:
Copyright: "As a general rule, for works created after January 1, 1978, copyright protection lasts for the life of the author plus an additional 70 years" or "anonymous work, a pseudonymous work, or a work made for hire, the copyright endures for a term of 95 years from the year of its first publication or a term of 120 years from the year of its creation, whichever expires first." (source copyright.gov)
Trademark: Trademarks don't expire, rather "trademark owners are only entitled to a federal registration if they're using their trademark in commerce." (source uspto.gov)
Patents: "For applications filed after June 7, 1995 that the term of a patent begins on the date that the patent issues and ends on the date that is twenty years from the date on which the application was filed in the U.S. or, if, the application contained a specific reference to an earlier filed application." (source uspto.gov)
For business we are mostly going to be most concerned with the copyright aspects of these protections!
To check public domain status you have to math… I KNOW, I hate math too! You need to look up the death date of the creator, plus 70 years and make sure that date has passed!
Note: As a content creator who relies on copyright law for my artworks and writings, I am glad these protections are in place and am very careful to only use things that are in the public domain.
Reasons You Would Want To Use Public Domain In Your Business
Without knowing WHY you would want to use public domain works in your business, you might be thinking, "what's in this for me?"
Here are a few ways I have used public domain resources in my business!
Public Domain For Product Development
Stories in the public domain are great for creating products that already have a fan base.
For example, many of the characters in Alice In Wonderland are beloved and ARE works published long enough ago to be in the public domain.
So I used the original concept of the "Mad Hatter" from the Lewis Carroll book and painted a "Mad Hatress" who has the same fun vibe, but is not a copy of either Disney's Alice In Wonderland Hatter or the live action version's Johnny Depp.
I also used a vintage public domain version of the Mad Hatter illustration from Carrolls book and colorized it in my own style. I give away these free Alice In Wonderland journal pages on my artsy site to get more email signups.
If you are going to use recognized characters in your products, please check out this article first, Avoiding Problems with Disney for Sellers.
Public Domain For Content Ideas
I LOVE to use public domain info for content ideas like blog posts based on US Census Bureau info about demographics which I used in a blog post about generational differences in parenting.
I combined my observations about parenting with facts taken from the Census data. Just as a side note, putting outbound links to your sources is a good way to provide trust AND makes Google really happy too… win win!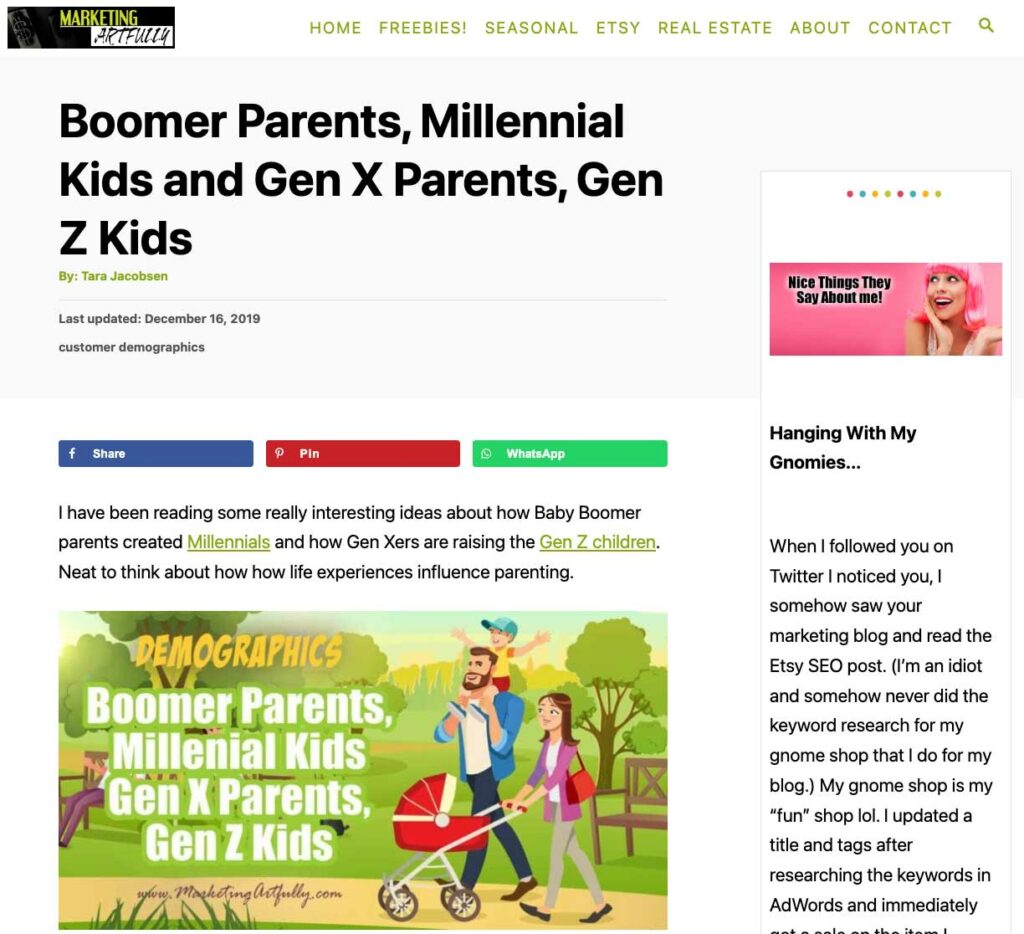 Most reports generated by the United States government works are in the public domain and can be used for things like blog posts, creating infographics or citing in books or articles.
You can also use whole works in the public domain… here are few examples of these for content:
Jump off from "The Road Not Taken" by Robert Frost and write a blog post about how you are not sticking to the normal path
Make a child's picture book using a public domain story paired with your artwork
Start a podcast based on a public domain book and quote whole passages without trouble
Public Domain For Marketing and Social Media
I KNOW, many business owners and entrepreneurs think that social media IS marketing, but I think of marketing as print ads, email marketing, in person networking or trade shows, not just posting on social media!
That said, many of these marketing ideas can be great for either in person or online:
· Use the poem, "The Raven" by Edgar Allan Poe in your Halloween Marketing
· Include a Nathan Hale quote in a social media graphic (you can get this one in my 4th of July quotes for business article)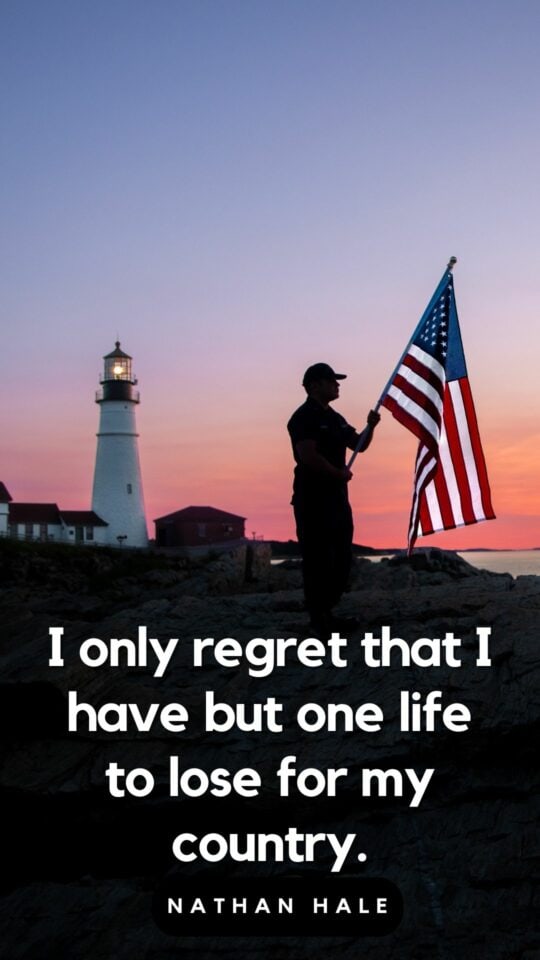 · Have your funny staff sing "Yankee Doodle" and post it to your Facebook page.
· Include public domain images, movie clips or song clips in your Youtube videos
Additional Resource: Podcast with Whole Whale about using Public Domain in Social Media
Additional Commercial Public Domain Resources
Please note… when you are looking at websites for Public Domain resources, make sure they say they are free for COMMERCIAL USE and not just for educational purposes.
Here is a fairly comprehensive list of Public Domain resources:
Public Domain FAQs
I know when I started down the rabbit hole of Public Domain I had SO MANY QUESTION! Here are a few that I had and found out answers for!
1. What is the difference between public domain and fair use for commercial use?
We have talked exhaustively about Public Domain, but what about Fair Use which is modifying non-public domain resources enough to make them new works.
While many Youtube creators and Artists take advantage of Fair Use, I stay away from it because I am not a lawyer and there are so many Public Domain resources that I can utilize without worrying about stepping over the line.
If you are thinking about using Fair Use instead of Public Domain, please listen to the fabulous lawyer Emily D. Baker talk about Fair Use!
If you are going to use Fair Use here some things to think about:
First off, make sure you read through the Fair Use FAQ on Copyright.gov to get more info.
Then read this article about how Andy Warhol's painting of Prince was NOT derivative enough to satisfy the Supreme Court.
Here is also a good article about avoiding Music Licensing problems.
2. What About Using Public Domain Creative Commons Image Sites?
When you are using Public Domain images in commercial use you need to be careful because there are serious ramifications (monetarily) for accidentally breaking copyright.
When you are considering using contemporary Public Domain images, try and find sites with a Creative Commons 0 license.
According to Creative Commons, "CC0 enables scientists, educators, artists and other creators and owners of copyright- or database-protected content to waive those interests in their works and thereby place them as completely as possible in the public domain, so that others may freely build upon, enhance and reuse the works for any purposes without restriction under copyright or database law."
I tend to only use purchased stock photos for commercial use, but if you are looking for free images, you might want explore Creative Commons licenses more!
Additional Resource: Free Stock Photos With Creative Commons 0
3. How Can Things In The Public Domain Be Trademarked?
This one blew my mind! When I was starting out making Alice In Wonderland products I thought, "sure Alice In Wonderland is in the public domain so I am fine", But NOPE!
While the book, "Alice's Adventures In Wonderland" by Lewis Carroll IS in the Public Domain, the term "Alice In Wonderland" has been trademarked by Disney.

To find out if a term you want to use has been trademarked, do a TESS, US Trademark Search and choose "live" and see if you are free to use that term.
Now, Trademark is different from Copyright, but just know that if you make a huge business decision about using the term Alice In Wonderland you will probably get stomped by Disney who zealously protects their trademarks.
Using Public Domain For Commercial Use
I had thought that this would be a fun little article to write but it turned into a behemoth, multi-day undertaking!
So first off, I was super pleased with how much I understand Copyright, Trademark and Public Domain at this point, but then I wanted to make sure that I gave you the best information that I could from reputable sources.
Hopefully this helps, but if you have more specific questions, I would definitely contact an attorney!