How to use Gutenberg reusable blocks to make sales banners for your ebooks or courses on your blog. Get more clicks and make more sales with this super easy way to update sales banners across your whole site.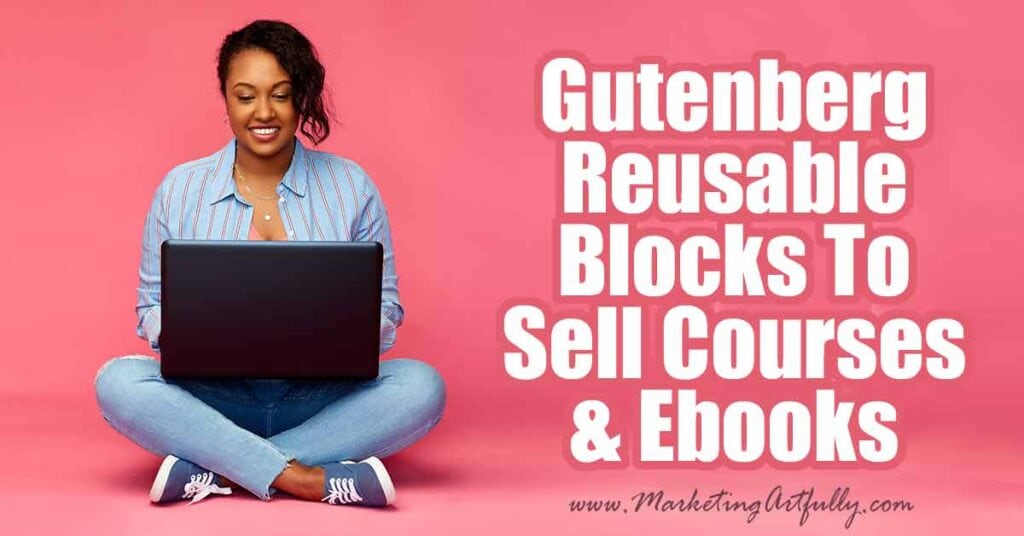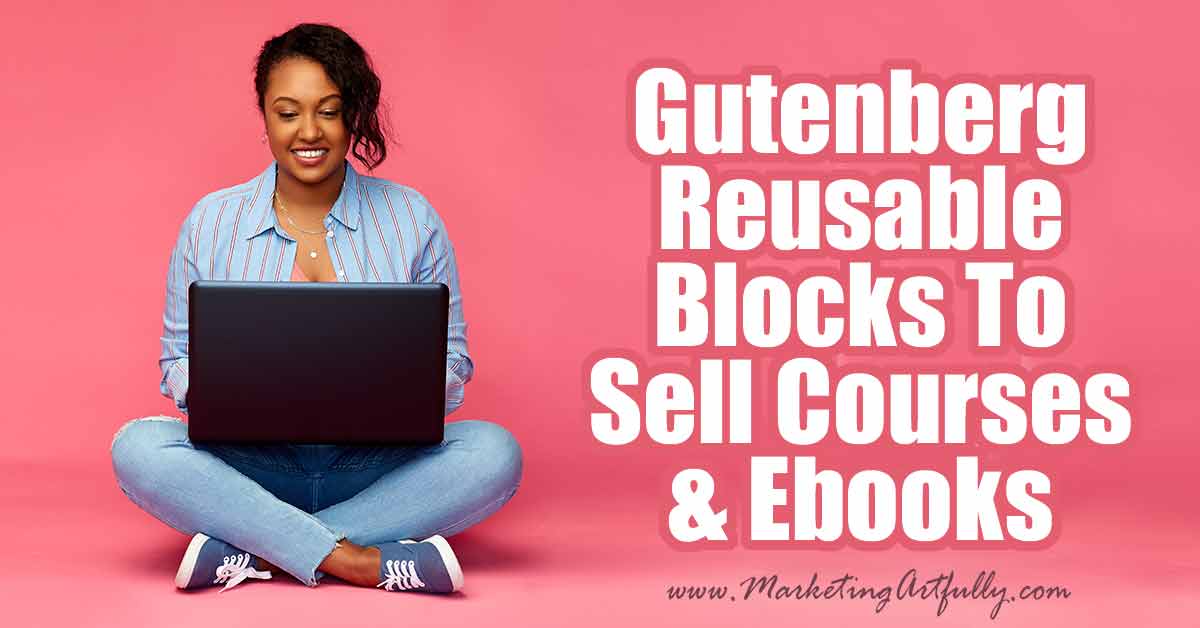 please note :: I often recommend resources, some I receive an affiliate commission for at no additional cost to you! check out my policies here
Gutenberg Reusable Blocks
Before we start with the details of how to use reusable blocks to sell Info Products and ebooks, let's talk about what reusable blocks are!
These are Gutenberg blocks you use over and over again (the reusable part!)
Ultimate Addons For Gutenberg
If you are going to be using reusable blocks you NEED to get the free Ultimate Addons for Gutenberg plugin.
This plugin will allow you to:
Make new blocks easily
See all your reusable blocks in one place
Change your reusable blocks so the changes go throughout your website
Additional Resources : 7 Creative Gutenberg Reusable Blocks Ideas
How To Make A Reusable Gutenberg Block
Start by going to Settings > UAG
Click "Reusable Blocks"
There you will see all the reusable blocks you already have made, AND there is a button to push to make a new reusable block.
Click "Add New"
Now don't freak out, it will look like you are writing a blog post, but this is just where you will put the content of your reusable block!


Naming Your Reusable Blocks
As you get better and better at using Gutenberg, you will start being able to use the forward slash / and then the name of your block to add new block.
For this reason, you will want to name your reusable block something easy to remember and what you would think of using when you want to add a banner.
I named mine "Awesome Pinterest Course", not very original but it is what how I think of that product.
Now all I need to do is type /awe and the autofill will bring up that block!


All you have to do then is add your content. I used an image banner, you could use words or even text with a link!


How To Change Your Reusable Blocks Sitewide
In the video above I show you how changing the reusable blocks in the settings will replace them where ever they are thorughout your site! Whoo whoo!
Functionally how this works is…
Say I have a sale, like $10 off for the first few weeks after I launch my course. I can put a banner with that call to action in there to start and then trade it out after the sale is over to a different banner!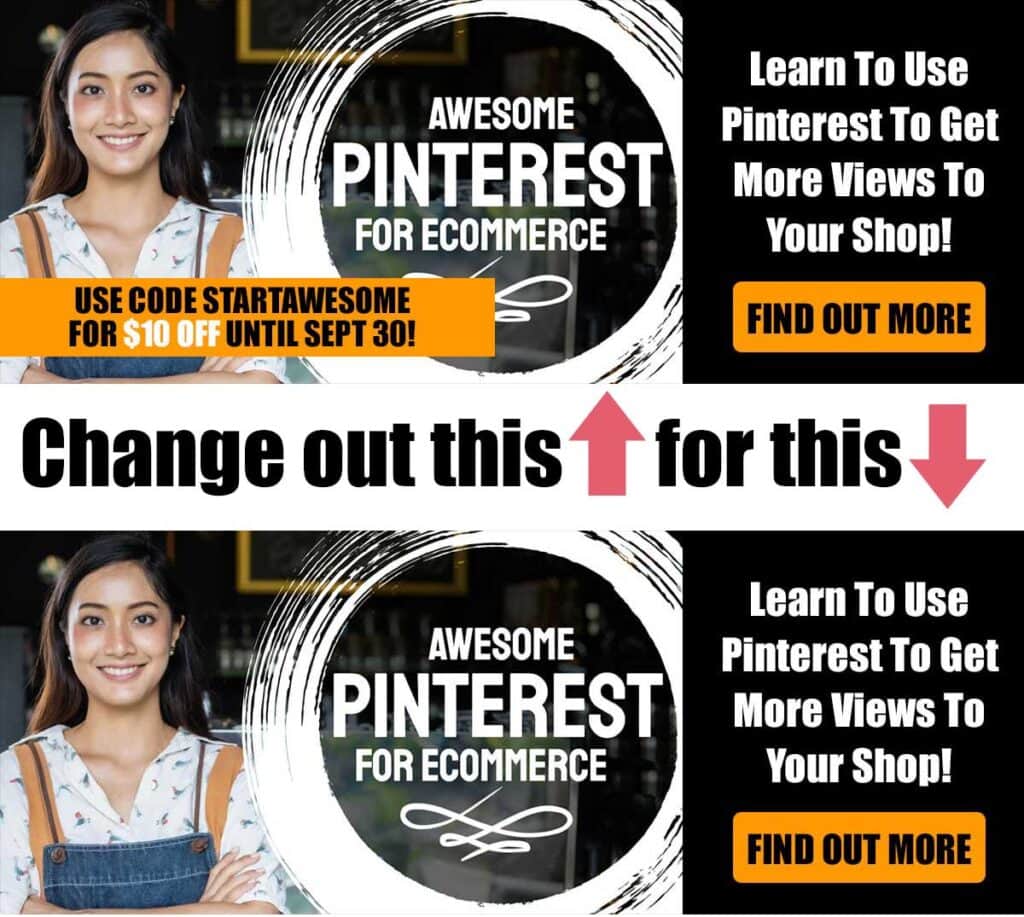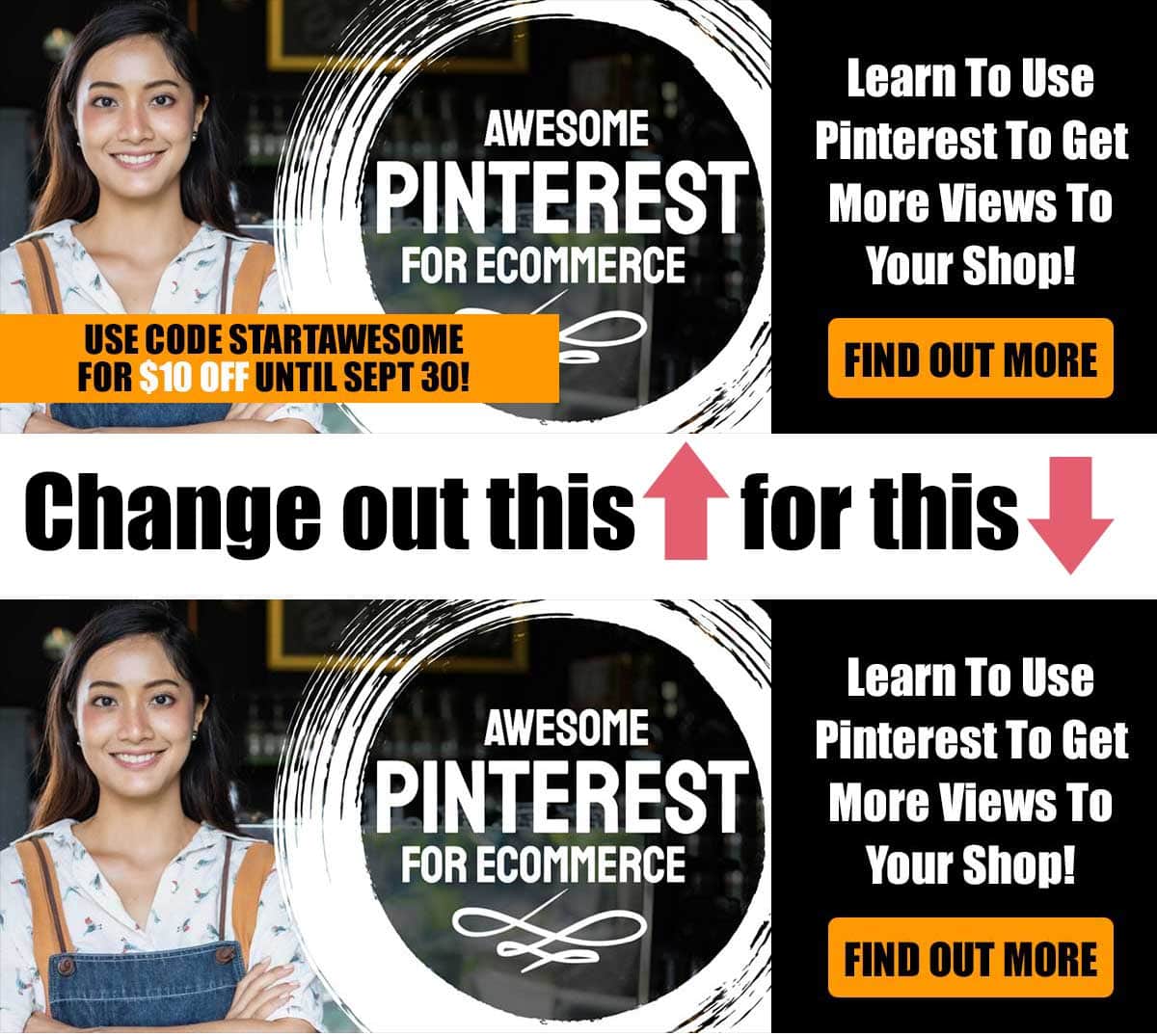 Ways You Can Use Reusable Blocks To Sell Courses or Ebooks
Here are some real life examples of ways you can do this to market your products!
Etsy Sellers – Say you have a bunch of different party printables you sell on Etsy. You could have Valentines day ones in February, Christmas ones in Decemeber, etc. We all know seasonal products catch people's attention!
Additional resource : Seasonal Marketing Holidays…. Dates, Hashtags and Keywords
Authors – This is a super duper way to get your backlist selling again or launch a new book! Put reusabe blocks on your posts and swap them out when you want to get a title selling.
Mom Bloggers – Say you have different products you sell on your site, instead of having to go to each post every time you want to update your banners with a new product, change it once and it will populate throughout your site!
Any Bloggers – Put a reusable block at the bottom of each post with a free email signup offer (like a free report or giveaway). Swap it out so your most loyal readers don't get stale!
Affiliate Marketers – You could easily swap out different offers by category. This is the only way I have ever been excited about doing "deadline" offers! Generally I am too lazy to go in and change things, but doing it once is not a bother!
Promoted Posts – Last but not least, if you are doing promoted posts, this is an easy way to be able to promote it on every post on your site as a related topic! Get some early traffic to it to show the advertiser you are a great asset to their marketing team!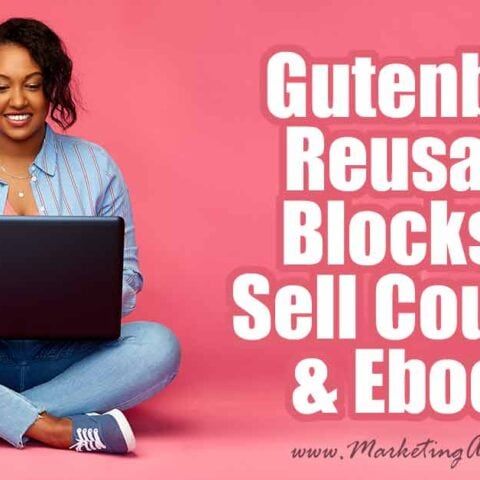 How To Use Gutenberg Reusable Blocks To Sell Courses and Ebooks
How to use Gutenberg reusable blocks to make sales banners for your ebooks or courses on your blog. Get more clicks and make more sales with this super easy way to update sales banners across your whole site.
Materials
Wordpress blog using Gutenberg
Banners or marketing copywriting
Instructions
Install Ultimate Addons For Gutenberg plugin
Go to settings > UAG
Click reusable blocks
Click add new
Title the block what you would think of when adding to a post
Add content to the "Start writing or type / to choose a block" area
Click publish
To change your blocks site wide, just go back into it an update it
Notes
This is such an easy way to start using the power of your own site traffic to sell your Ebooks or Courses to your own readers!
Using Reusable Blocks To Sell Your Courses or Ebooks Wrapup
Whew, that was longer than I thought it would. I just kept thinking of more and more cool blocks I could make to help sell courses and ebooks!
If you have a blog and want to do a bunch of promotions for your own products, this is an absolute dream!
You don't have to constantly go into each post and change things, do it once and it is done where ever you put that reusable block!