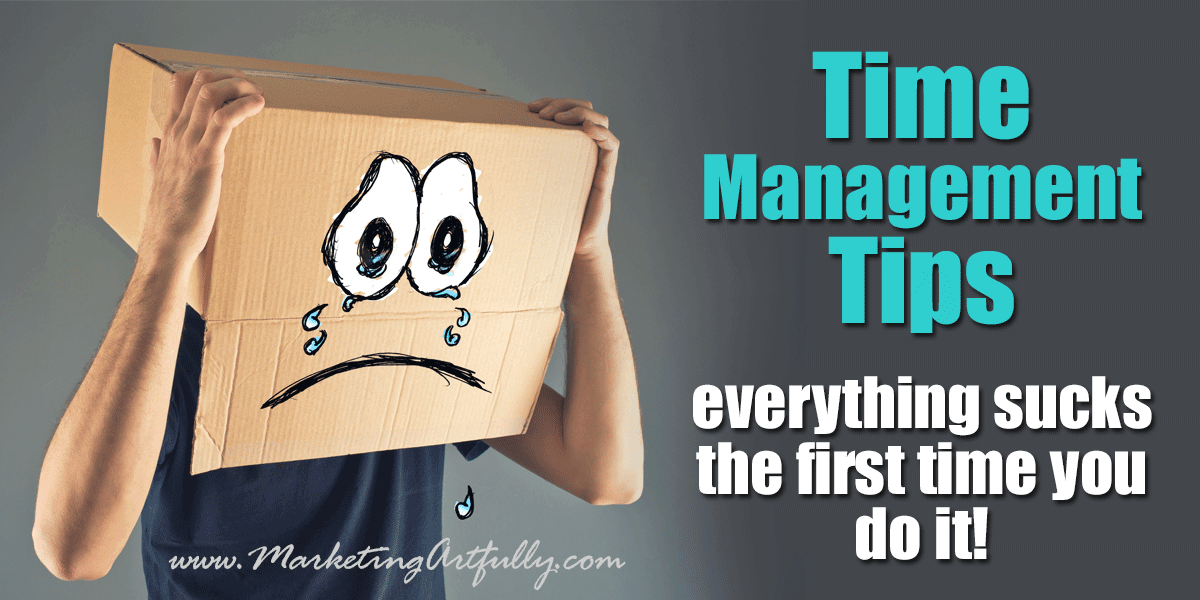 Here are my top 7 Time Management Tips for getting yourself over a starting hurdle!
Doing marketing means that you will always have to try new things. Technologies change, the tools you use change and each and every time you feel like this is just going to be too hard to understand…ever.
This post contains affiliate links. If you purchase anything, I earn a small commission at no extra charge to you. Thanks for your support!
Just recently I have been doing a bunch of new stuff technology wise. I am building a new website on Shopify for my marketing mini courses (it is still Frankensteiny at this point but feel free to take a peek), setting up sales pages (I HATE writing sales copy), integrating a membership component (I swore I would never do that again) and about a gagillion other things that are making me blue.
BUT, and here comes the big pep talk that I had with myself yesterday, "just because you don't know how to do something doesn't mean that you should give up or get discouraged!"
That's right, EVERYONE gets funky when they have to learn a bunch of new stuff all at once. Here are some tips to overcoming that feeling that you will never "get this":
1. Learn What You Need & Nothing More
I love learning. I am more than happy to watch videos about technical bits and strategies for setting things up the "right way". I like to understand what I am setting out to do before I start and always wish that there was more documentation or training available.
But don't get caught is "analysis paralysis" like I see so many business people doing. They spend hours or days (weeks?) researching and planning, brainstorming and asking everyone they know what to do. Make sure you aren't spinning your wheels like this!
Talk to a trusted advisor, read 5-6 reviews and then pick a product, service or training solution. Don't get bogged down in the decision making process.
2. Chunk It Down
I have about 4 moving parts to my current project. I love that I can use ConvertKit for email and Thinkific for courses (if you are just getting started Convertkit gives you 100 free contacts!)