Technology is moving forward quickly and now we can make super fast real estate videos using just our phones and Canva. Tips and ideas for how to use video on Facebook to promote your real estate practice, blog or even your open houses!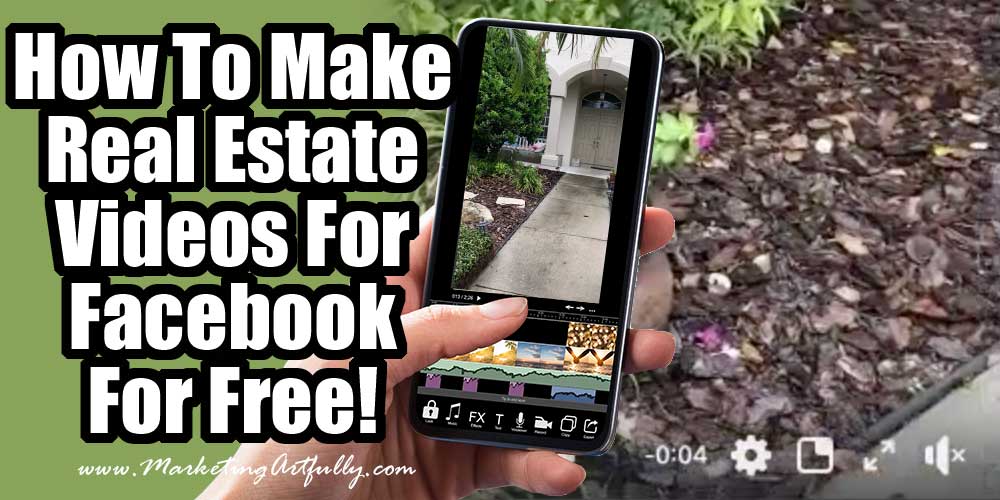 please note :: I often recommend resources, some I receive an affiliate commission for at no additional cost to you! check out my policies here
Why Real Estate Agents Should Make Videos For Facebook
Before we get to the "making videos" part, let's talk a wee minute about why you should make videos for Facebook!
I talk to a LOT of agents and except for Commercial/LinkedIn being the shizzywig, most agents get the best results from using Facebook to network for listings and buyers.
Why? Why does Facebook do so well? (when we all hate Facebook?)
Because there are JUST SO MANY people there! And if you can be even a little interesting when you post something rather than doing the same old-same old boring "real estate marketing video" Realtor posts, you can really set yourself apart from the crowd!
Additional Resource :: 100 (Plus) Amazing Real Estate Agent Video Ideas
What Kinds of Videos Should You Make?
Because I love my listing agents and I want you to do good, please do more than just walk-throughs of your listings! Real estate listing videos are good for that seller, but not for growing your entire business!
Those are great for prospecting for buyers, but if you want to target listings, you need to give tips and hints that you are a LISTING AGENT!
Like this video we did on Deb Ward's page… it shows she is a listing agent…
Why I love this Facebook video post (let me count the ways)…
It took less than 5 minutes to make
You don't have to be in it so there are no excuses about why you can't make a video without lipstick
It gives a tip that reminds people Deb is a seller's agent
It was free… just a quick iPhone video and Canva!
How To Make Quick Real Estate Agent Tutorial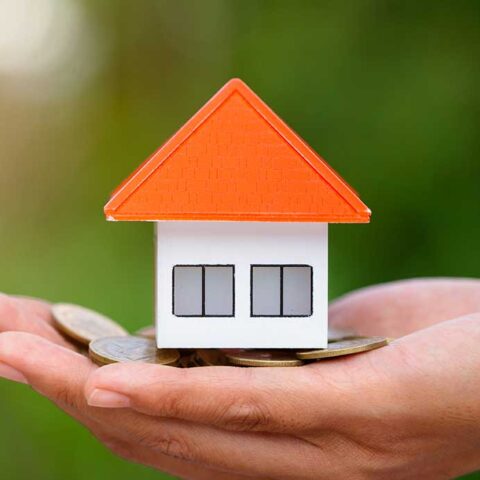 How To Make Super Fast Real Estate Videos For Facebook
Tips and ideas for how to make real estate videos using your iPhone and Canva!
Instructions
Take 3-4 short (under 25 second videos using your phone)
Upload them to your computer
Open Canva and upload the videos
Pick a template (Facebook or Video)
Design to fit your topic
Add your video into the template
Download to your computer
Add to Facebook
Notes
Don't forget a call to action like "Click Here" or "Call Me" so that you can use these videos to get leads!
Facebook Real Estate Videos FAQs
I know, keeping up with all the things you have to do as a Realtor is staggering… the nice thing about these videos is that they are fast and fun to make. Here are a few questions I have gotten and what I think!
Wouldn't It Be Better To Facebook Live Videos?
A couple of things about this! Many real estate agents don't feel comfortable on videos and this is a great way to do videos without having to be in them. Also, these can be recorded, batch produced and scheduled anytime so you aren't stuck in front of your computer doing a live!
Our Real Estate Agency Gives Us Professional Videos To Use, Shouldn't I Share Them Instead?
First off, Facebook knows those are duplicate videos instead of brand new to the platform videos so they won't do as well. Also, we call those videos your agency gives you commercials. People like real videos of real things (think about how often you skip the commercials when you watch TV!)
How Can I Target Home Buyers and Sellers Both In The Same Video?
I would always try to target sellers first (generally you will get 2 buyers for each listing you have). BUT you can use the same video, just have different words in each template to target different people or crop it in different places!
Additional Resource : Real Estate Farming Videos – 16 Ways To Use A Neighborhood Video
So Are You Saying Never To Do Listing Videos?
Not really, they are good for showing people (your sellers) that you are working for them, but social media people are looking to be entertained or learn something, not just to see the houses on the market unless you pick out something cool that is different about the house!
A Video Production Company I Talked To Said I Need To Have "Professionally Shot" Videos
For some things you do need professional videos, but for most little Facebook videos your iPhone and Canva will do just fine! You are trying to make fun videos that can remind potential clients that you are a real estate agent with these.