I love how fun these motivational fairy quotes are! I am using mine as journal or planner covers, but they make amazing art posters too!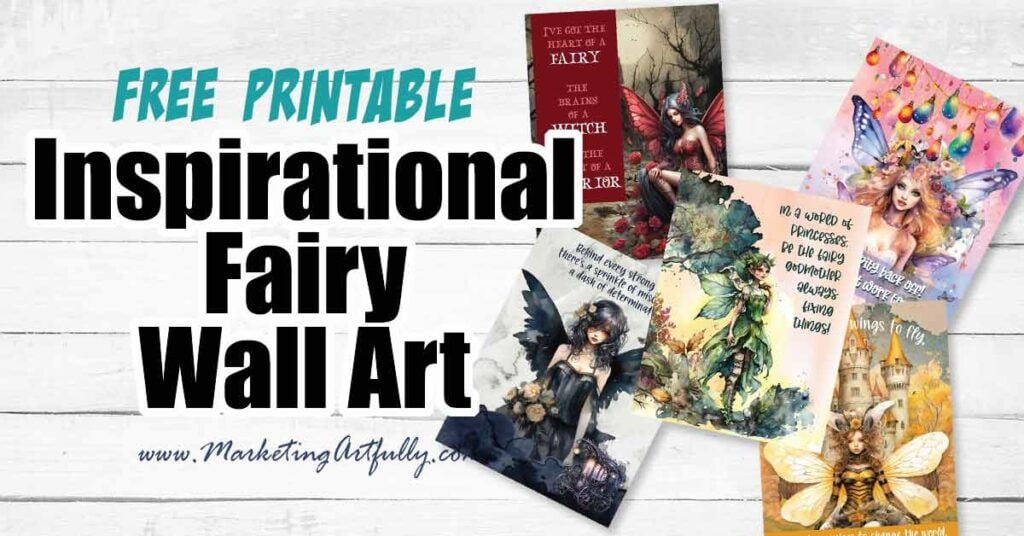 This post contains affiliate links. If you purchase anything, I earn a small commission at no extra charge to you. Check out my policies here.
All The Fairy Wall Art Printables!
I thought you might like to see all the fairy art printables in one place so you could pick which one or two really speak to you!
I like that the bee lady and the black one are my favorites, but then I see the fairy light one and just can't decide!!!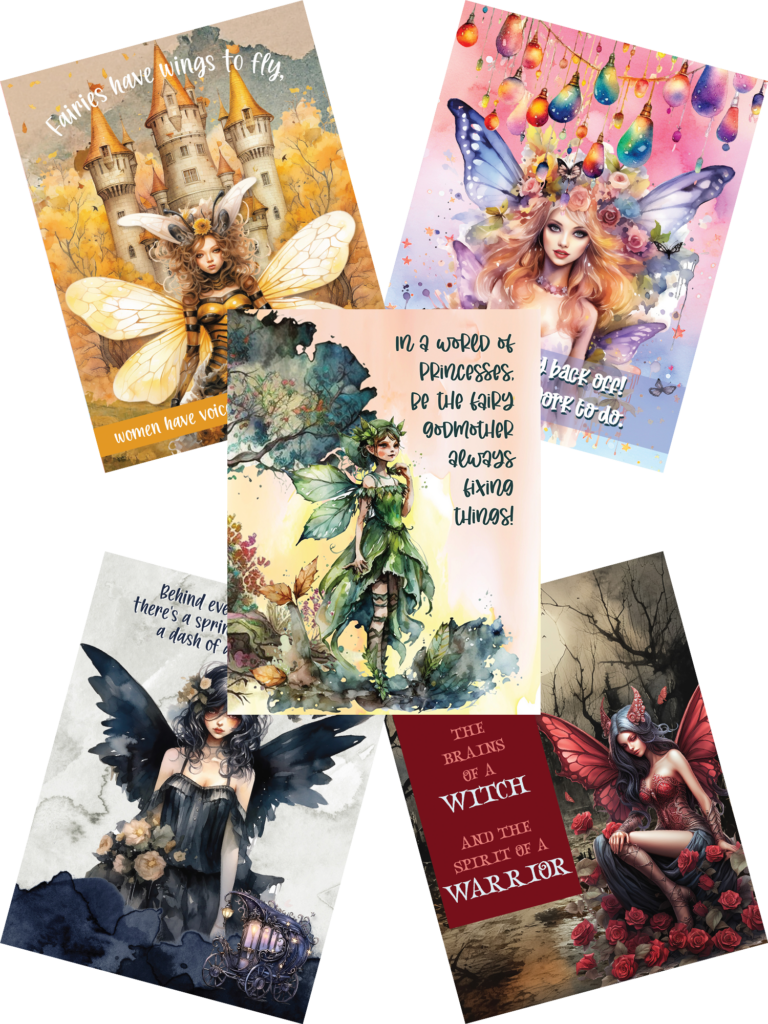 Why Did I Make These Inspirational Printables?
First off, I LOVE being able to make things to give away to people!!! I get so many fun messages from people who have printed them out and are using them in their lives.
Second, I am a graphic artist so having the ability to make beautiful things to give away as my "job" (while I watch Youtube) is just so magical to me as a person!
For these ones I used my creativity and images from CreativeFabrica!
Why Are They Free?
One way that I make money from my site is ads! I KNOW everyone hates ads, but it give me a little bit of money each time someone visits so I an afford to take the time to make us wicked cool wall art to hang in our offices!
I KNOW I could make money by selling them on a site like Etsy, but I let my besty Rebekah handle that for me! If you want them printed out poster size, check out Paperly People!
How To Print These Posters
They are generally formatted to print out on an 8.5″X11″ letter sized paper. You can "size down" the print a bit if you are going to frame them.
I like to use a heavier weight premium, bright white paper like Hammermill so they are more vibrant and colorful!
How To Download The Printables
The full file sized files are in this post! You can just right click on them and choose "save as" on a computer or long click and choose "save" on a phone.
Don't worry, I will remind you as we go!
Personal License For Printing
These files include a personal license for printing, meaning that you can print as many of them as you like for your own use, but you cannot sell them.
There is no license to distribute these digitally or to use them in your own Print on Demand project.
5 Cool Fairy Inspirational Printables!
I hope you have as much fun looking at these as I had making them!!! I am always amazed at how much I love them once they are done!!
Beautiful Fairy Lights!
This gal is so darn cool! She is beautiful and has the quote, "Bippity Boppity Back Off, this fairy has work to do! I love her so much because she reminds us to be beautiful and calm AND to get back to work! She is perfect for your home office!
(to download right click and chooses "save as" or long click on a phone)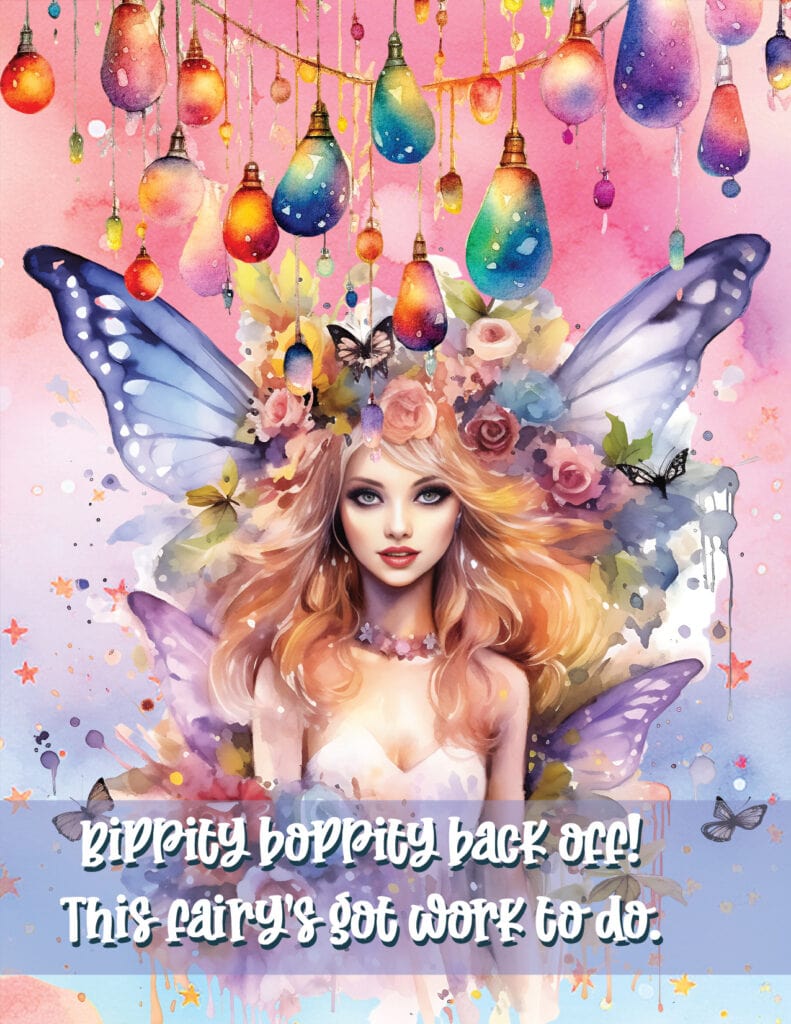 Fairy's Have Wings To Fly
I love how this bee fairy is inspiring us to remember that we have the power to change the world! Don't forget to use your voice to change what you can, where you can, however you can!
(to download right click and chooses "save as" or long click on a phone)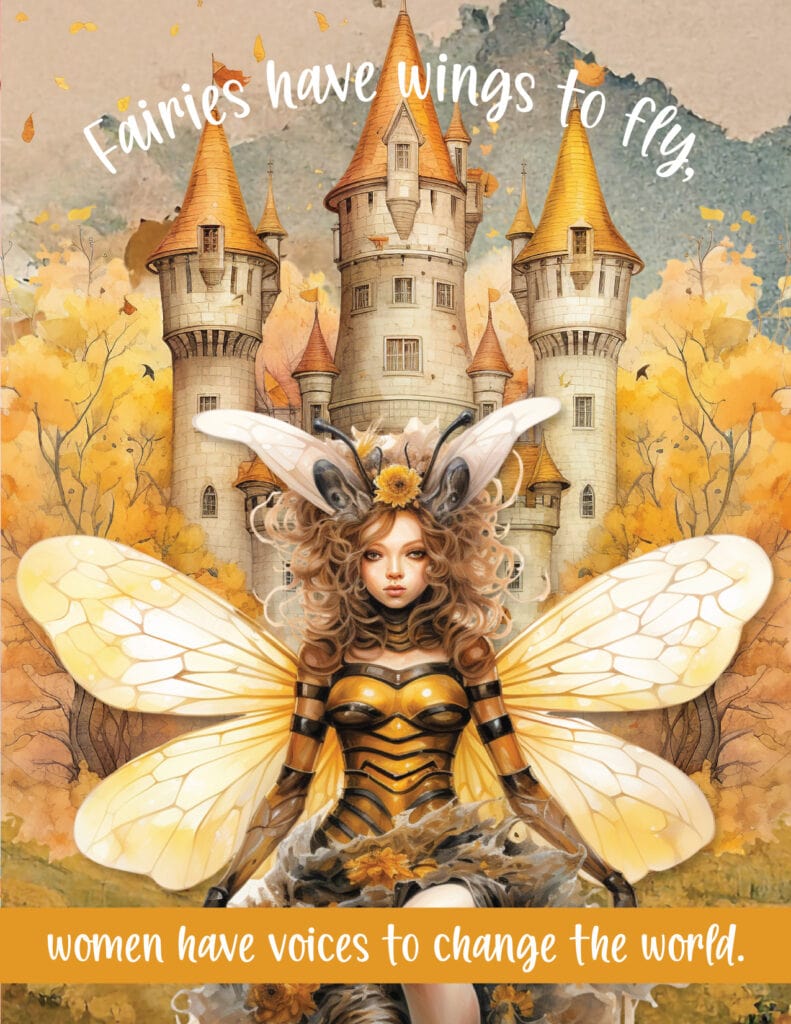 Be The Fairy Godmother
Maybe it is because I am getting older, but I have to say that the best thing about being older and wiser is the ability to help other people do better at whatever I can! I LOVE being a Fairy Godmother!
(to download right click and chooses "save as" or long click on a phone)
I've Got The Heart of a Fairy
If you are a badass fairy, this one is for you! It reminds you that fairies are actually strong, beautiful warriors who can do whatever they set out to do!
(to download right click and chooses "save as" or long click on a phone)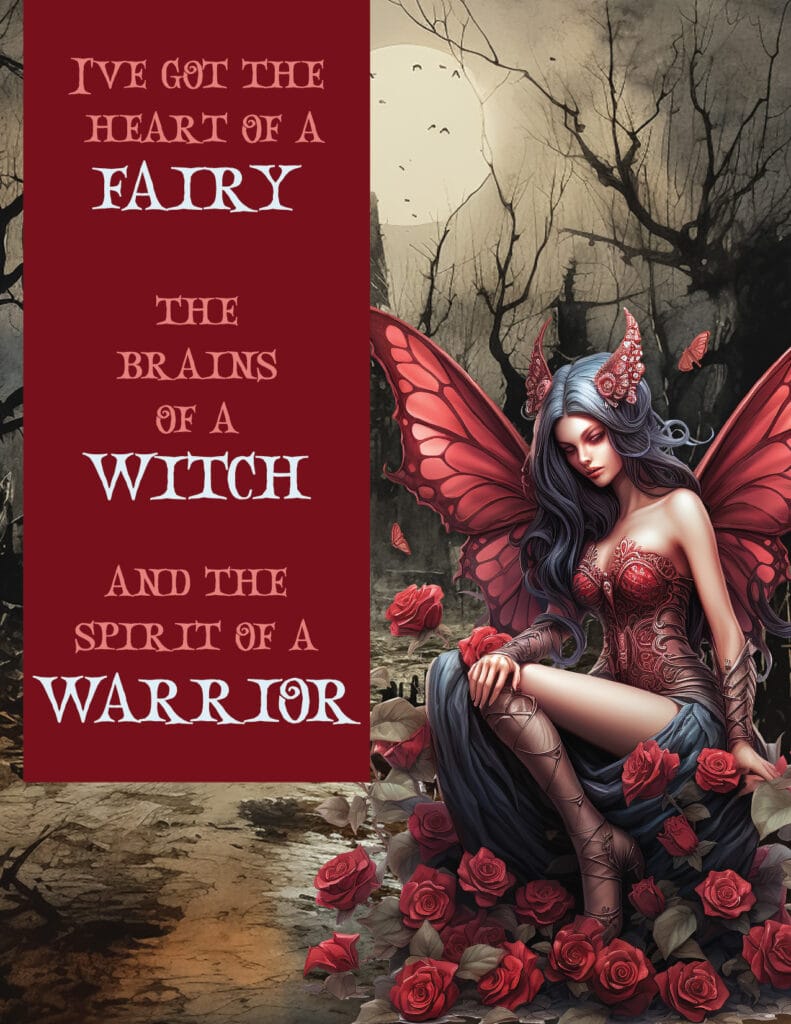 Behind Every Strong Fairy
I love this one the best! She strong and sassy, but ready take on the world! If you are looking for a goth, pretty, determined fairy gal, this is the one!
(to download right click and chooses "save as" or long click on a phone)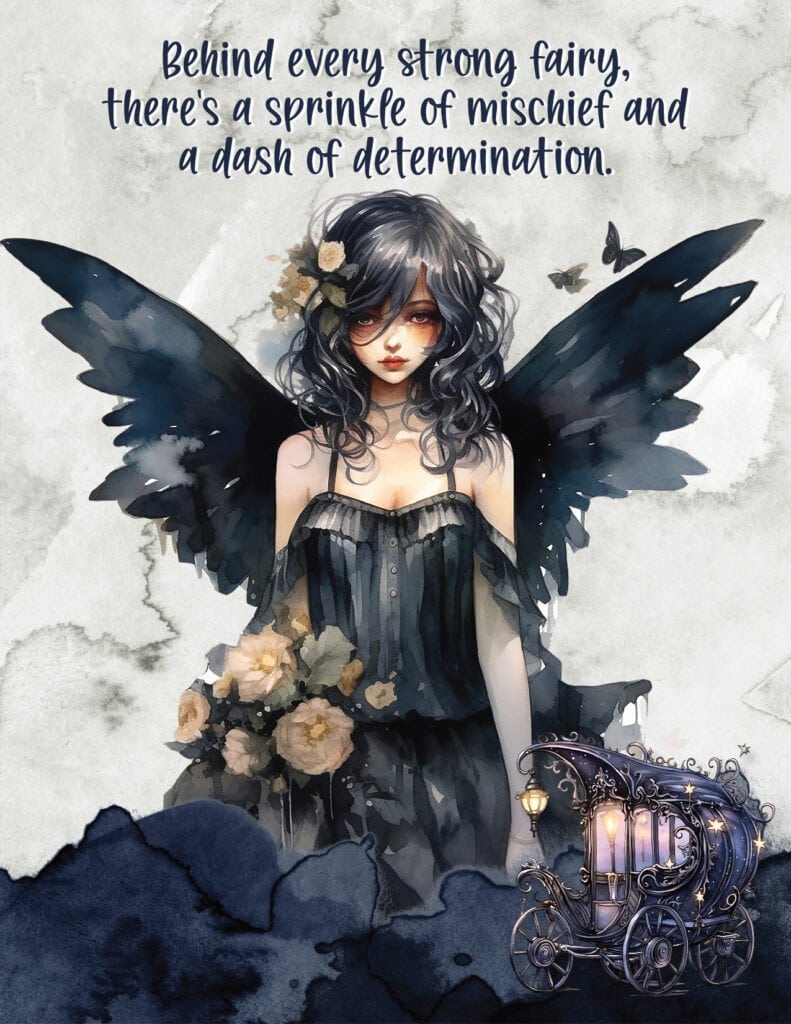 Inspirational Fairy Posters Wrapup
Dang I do good work….hahahaha! No seriously, I think these my be my favorite free printables yet!
Strong, sassy fairies with amazing inspirational and motivational quotes, what is not to love!