Today I want to give you my impression of Rainmaker AI! I am currently using this as my course site and will be sending paid traffic to it after I get it fully tested.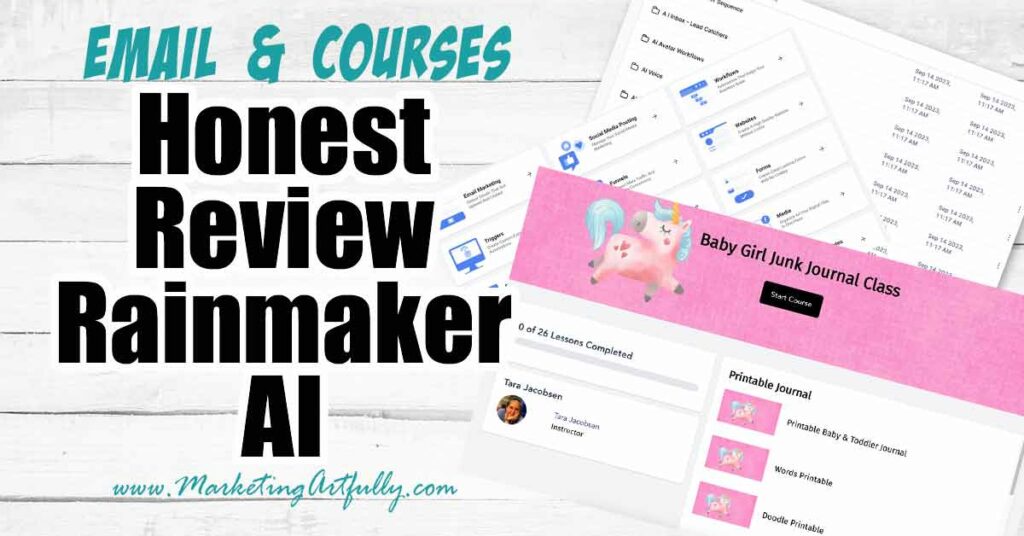 This post contains affiliate links. If you purchase anything, I earn a small commission at no extra charge to you. Check out my policies here.
My Frank Kern Story
I have been following Frank for years… I think my first memory of "knowing" Frank online was in like 2006-ish when Stompernet launched.
Now for those of you who have not been working online since 1999… that launch was HUGE and yep I bought it AND learned how to do SEO that is serving me til today.
So take some of what I say with a grain of salt since I like Frank very much and have bought things from before that worked for me so I am biased towards liking his stuff!
I Am NOT An Affiliate!
Just so you know, I don't make any money from Frank if you buy Rainmaker AI! This is just a review of the product that I send my peeps to if they want to get a new CRM.
I pay out of pocket for it and have received no money for this review!
What Is Rainmaker AI?
So first off, Rainmaker AI is a super fancy CRM (like Convertkit, Infusionsoft or Aweber). Basically it is database where you do your email and send messages PLUS other marketing gizmos.
It has many sections of marketing tools and I will be talking about 3 of them… Funnels (which are like landing pages you make in Leadpages), Workflows (which are called Sequences in many CRMs) and Memberships (which are where you make the courses).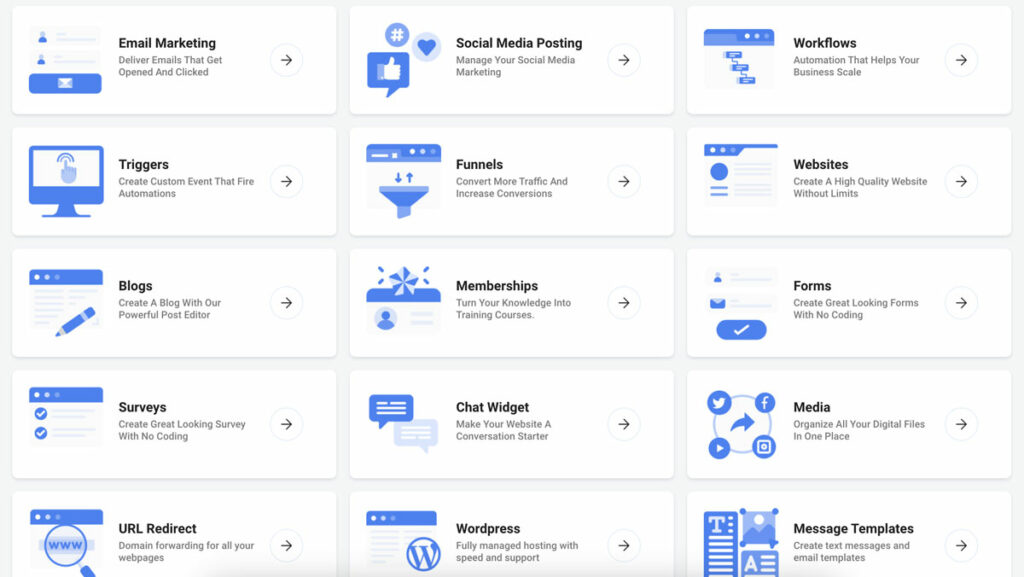 So this is my first annoying thing about Rainmaker AI… the naming conventions are super weird! Like "Workshops" that is actually courses, and as soon as you get in there they are called courses… hahaha!
That said, once you know what you are doing, it is fine. ALL the CRMs I have used in the past have had things I have had to learn to use and learn their words for certain things.
Now let's talk about the sections that I used!
Funnels
The first section that I dug into was the funnels! This is the way you will make landing pages where people can sign up for your email list and also where you can do sales.
I do think that this is easier to use than what I did before which was have Thinkific courses hooked to Convertkit. Because I have a large-ish email list, I would be saving $30 a month on just these two services alone!
If you are using Leadpages too then there is a good chance you will save even more and have everything in one place instead of three places!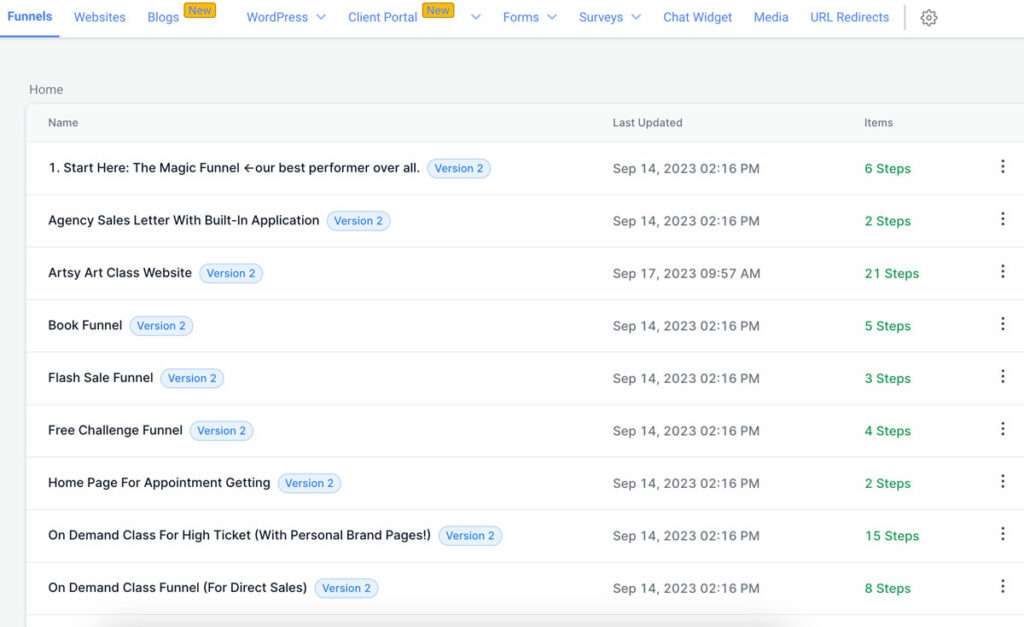 If you are not a techy kind of person then these funnels will be a godsend! Frank has already built all these funnels (and more) for you to use right out of the box.
That said, the pages he builds are super ugly (I KNOW ugly pages sell well to internet marketing bros, but I sell to Artsy people who are not going to understand that ugly is cool… sigh).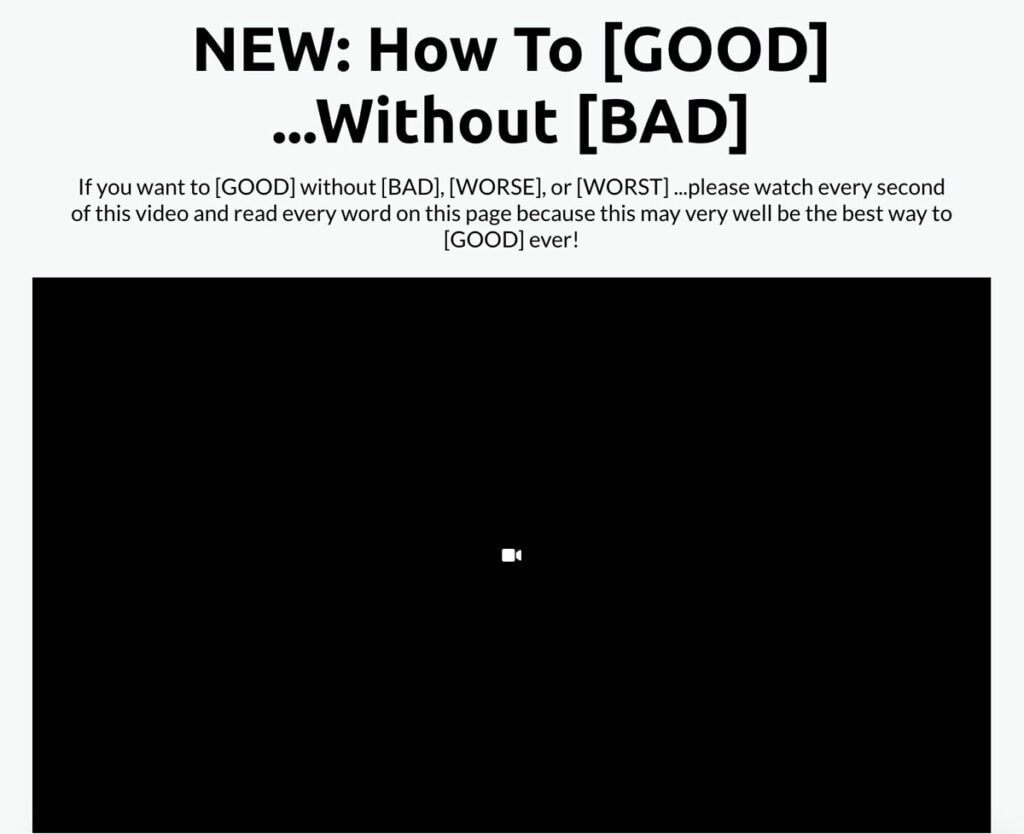 But as you can see… Frank has all the marketing prompts built in so you can just replace his prompts with your own marketing words. This makes building pages super easy!
And the thing about this part is that it is a site builder that can be used to make it look pretty… this is my page after I got my hands on Frank's ugly pages!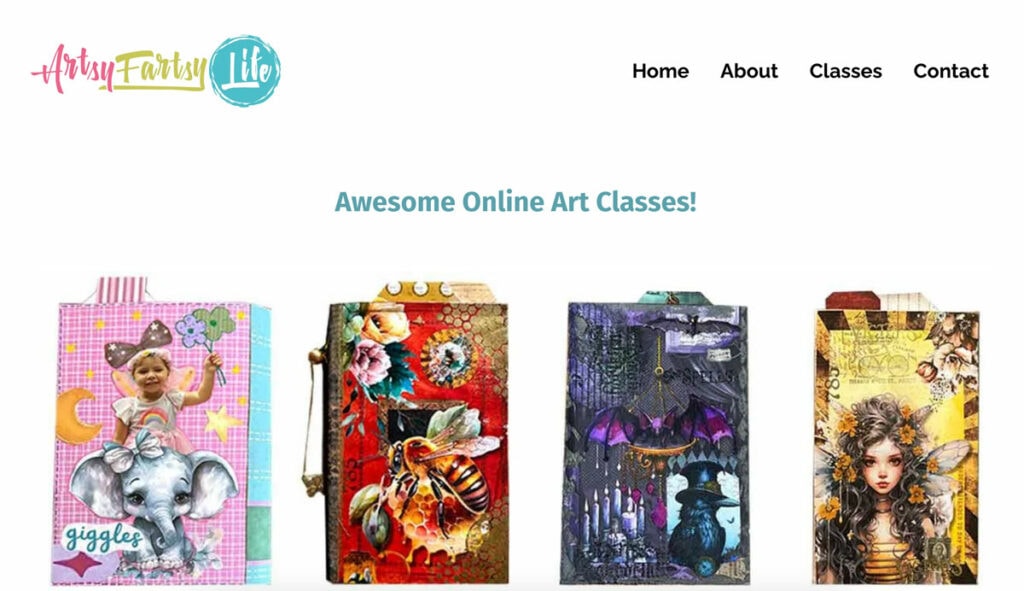 It is probably not as good at hard core selling, but it won't be as scary for the demographic that purchases my products! Cottage core young gals and old dears like me!
Workflows
The next section we are going to talk about is workflows section which is often called sequences in other CRMs.
This is where you are send out your automatic emails from!
Again, Frank has a ton of pre-made templates for us! Some of these are brilliant and would take a ton of effort to set up yourself in a service like Convertkit or Aweber.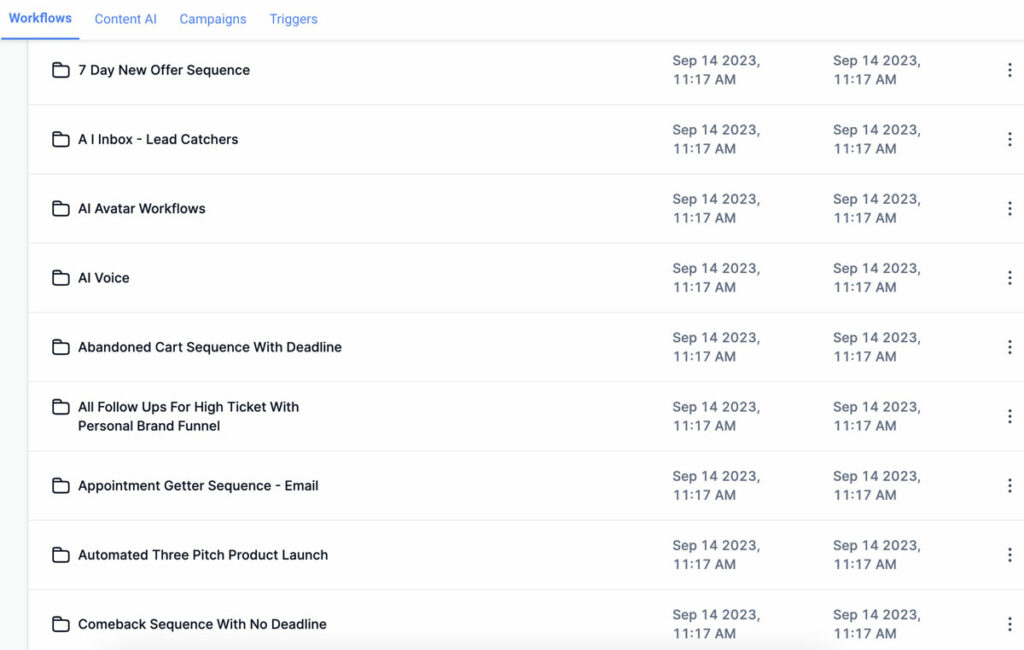 For example, the abandoned cart with deadline will email all your peeps who put their info into a two-step shopping cart but didn't buy.
This is one of my workflows…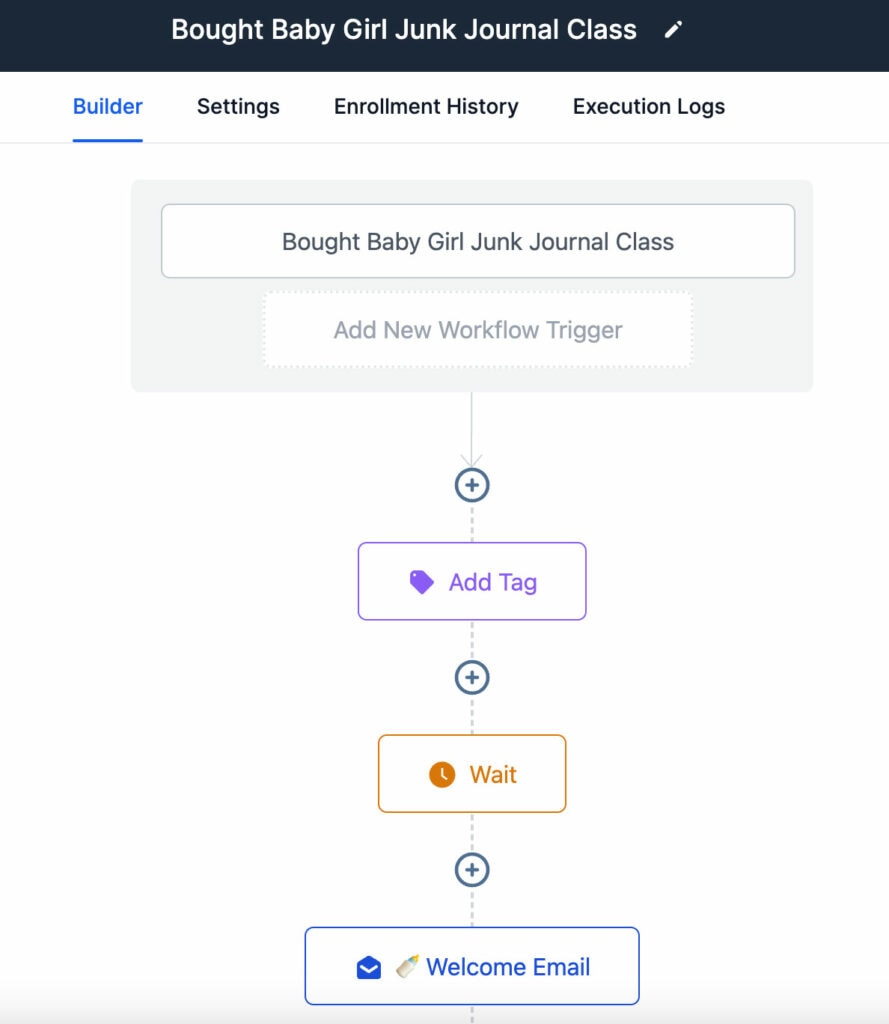 This interface is super easy to use and comparable to many different email providers. This is often called a visual email builder.
Workshops
This is where you make a course! It is comparable to other course makers operate and is relatively easy to use.
These are my courses I made on Rainmaker!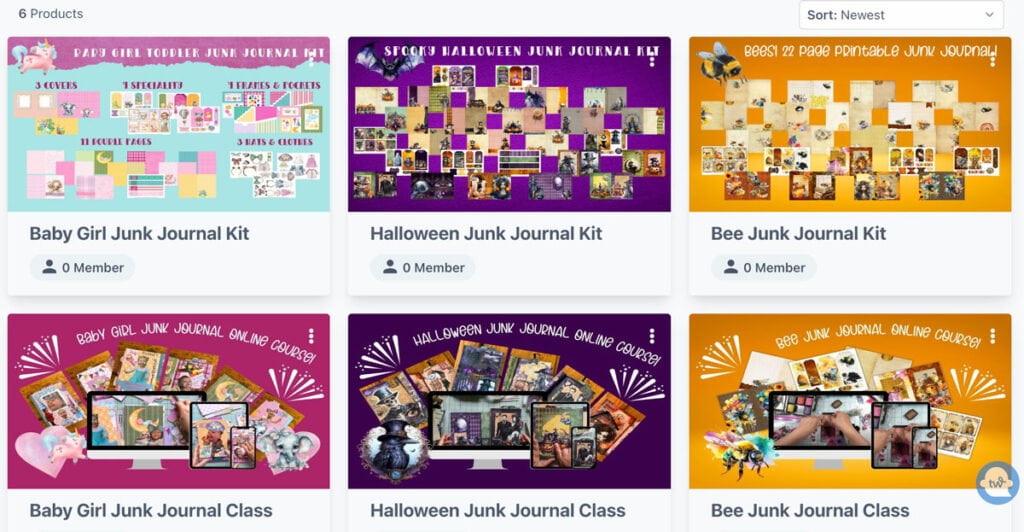 The builder is super easy to use, you can upload a variety of different things to your course pages. Here are the different things you offer:
Videos
Photos
Text
PDFs or other files
This is what the course builder interface looks like: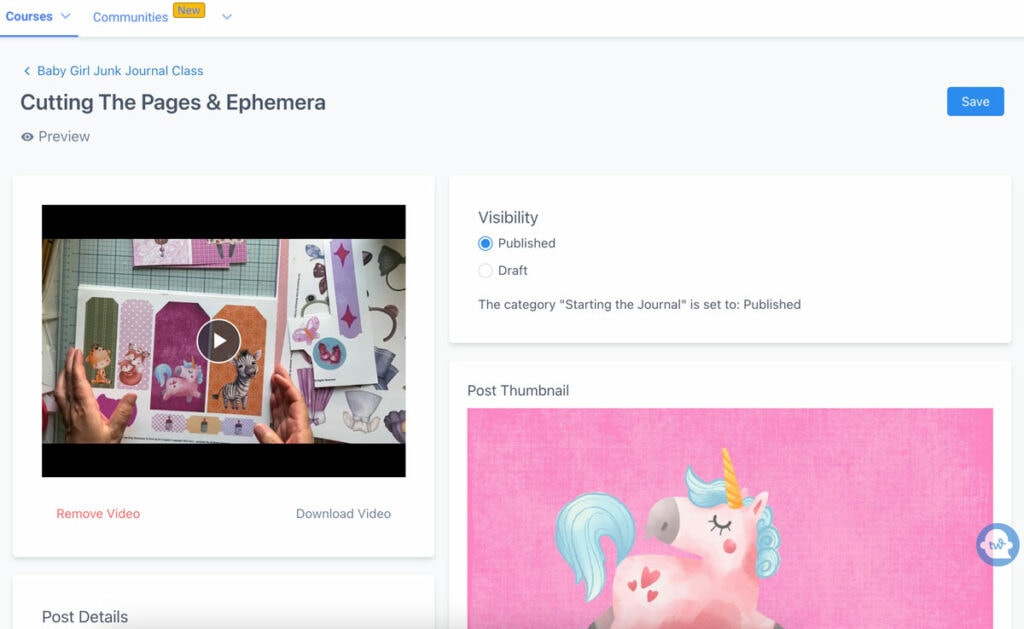 The front side of the course (that your students see) can be pretty and works great for them to learn from!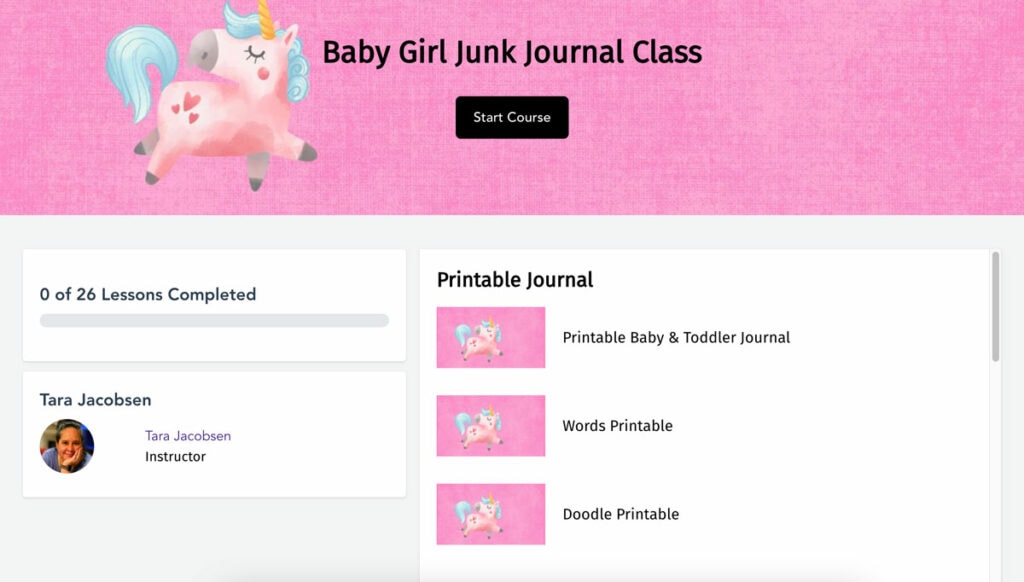 Overall I have been very pleased with how the Rainmaker AI courses work!
Rainmaker AI FAQs
I had some questions before I bought that were hard to get answers for so I am going to tell you things that I wondered about and know the answers to now!
What Is Creator AI?
If you have been following Frank for any period of time he has told you about Creator AI about a billion times!
This is a course that he made to show people how to sell courses using AI to map them out, script them and then sell them with his Rainmaker AI software.
This is a marketing ploy! He KNOWS no one wants to buy a CRM software, especially if they have something that works well for them now.
But a CRM with all the Frank stuff built in AND a huge course on how to make courses AND a course about how to use Facebook Ads (which is built into Rainmaker AI)…. now that is something that got me to buy!
I love a good marketing ploy!
You Need A Separate URL For Rainmaker
One of the things that I didn't understand before getting Rainmaker was that I would need a domain name to make it work.
This is because you hook that domain name to Stripe (the payment processor) instead of having the payment system built into the system. I already had a Stripe account, but if you don't you will need to get one.
Note: You CAN use a sub-domain of your "real" website for this but I never mess with my real websites… I set up ArtsyArtClasses.com to go with my ArtsyFartsyLife.com site and make them look similar!
I am SUPER happy about this! First off, if I ever leave Rainmaker AI I can port it over to something else because I own the domain name and you can change the page names to normal things like artsyartclasses.com/classes which will be super easy to map if I ever move it!
Second off, if you are using this to sell courses like I am, you are paid immediately-ish by Stripe's normal payment processing. Some of the course makers pay Net 60… meaning you have to wait 60 days to get paid out on the sales.
Can You Use Paypal?
Yep, you can hook up Paypal as a selling option (I don't think it can be the only one, I think you still need Stripe).
And you get paid immediately with Paypal, like immediately immediately. I sold my first course with a gal who used Paypal and it worked perfectly!
Should You Buy Rainmaker AI?
Now let's get down to brass tacks and talk about whether Rainmaker AI is for you!
Are You Non Techy and Fussy About How Your Things Look
If you are not techy, you can jump in and understand how all the bits and pieces are set up. You could just follow along with exactly how Frank has things set up and get your things hooked up.
That said, the site builder in the system is not super intuitive and you might struggle to use it if you want to make your landing pages and sales pages look how you want.
Is It Hard To Use?
The main thing that I like about this software app is that it is all in one! So is it hard to use, sorta, but there is only one point of learning instead of 3 or 4.
Say you want to sell your courses or other products and use Facebook to market them. You could potentially need:
CRM to collect emails
Lead pages or other fancy landing page builder
Course builder like Thinkific or Teachable which would include the payment system
Facebook ad software to get stats
You will then need to be able to connect them together. For example I hooked my Convertkit to Thinkific sort of easily because they had an integration, but some don't and then you have to use Zapier to make those links happen.
So no matter what you use you will have to be a tiny bit techy or have someone help… Frank's tech help guy is super amazing and available to look at your account every day. This has been great for me!
Do You Mind Being Called Bro or Dude?
Last but not least you need to know that Frank calls everyone Bro or Dude… like for real. So it always makes me smile when he calls me a dude on his trainings and webinars.
I understand that his demographic is largely male and younger so he calls us all dude! I call all my peeps gals and I am sure that some of the fellows that come to my site hate all the pink and being called a gal!
Rainmaker AI CRM Software Wrapup
Okay, that was a lot! But if you are going to try to sell stuff online, it would pay to take the time think about what system you want to use and make sure it will scale to fit your needs!
I bought the Rainmaker system (I am keeping my old system too for backup) and am super pleased with it so far!