I LOVE having cool graphics to use in my home office or as a planner cover for my seasonal planning projects! These Thanksgiving printables are the perfect way to step into the Fall season in a really charming way!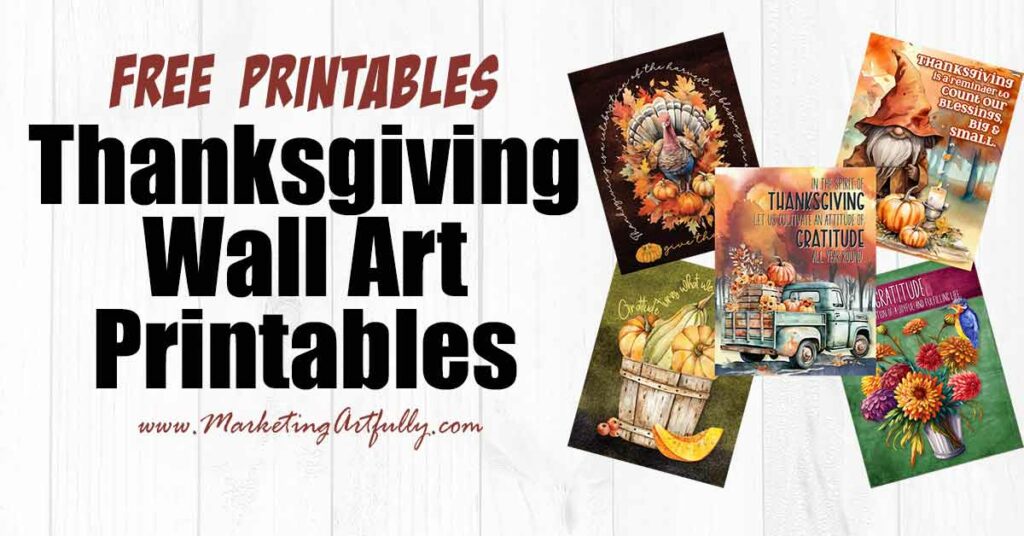 This post contains affiliate links. If you purchase anything, I earn a small commission at no extra charge to you. Check out my policies here.
All The Thanksgiving and Gratitude Printables!
I know I love to see what I am getting before I pick my favorite! Here are the free Thanksgiving wall art or planner cover printables in one place so you can see them before scrolling all the way down there!
They are great for hanging up for your Thanksgiving dinner decorations, putting on Thanksgiving day table decoration or using as a printable planner cover!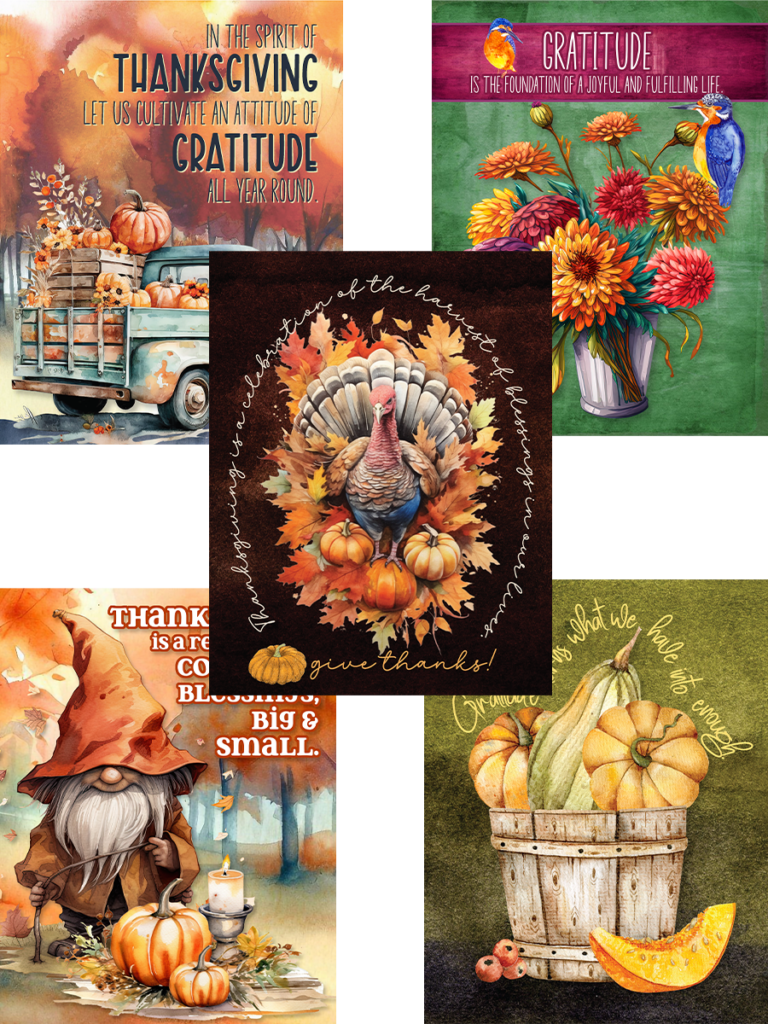 Why Did I Make These Printables?
Since I was born in the Fall (October 29th to be exact), I LOVE everything about this season! From the Halloween decorating to planning for a fun Christmas, the whole she-bang is just my jam.
Combine that with the fact that I am a graphic designer and love to sit around and watch YouTube while making cool printables and this is what we get…. super fun wall art to hang in our home offices or planner covers to celebrate the seasons.
I used Graphics Fairy public domain images and my creativity to make these free printables!
Why Are They Free?
Speaking of free, why am I giving them away instead of charging you for them or selling them on Etsy?
Well, for one thing, I like making my peeps happy and getting to use cool images for free makes them happy!
And second, I am grateful to have ads on my site which pay me a little bit of money every time someone visits one of my pages. This allows me to take the time to make these printables for me and you!
How To Print Them
These images are all formatted to print out on 8.5″X11″ letter sized paper. You can size them down a bit if you want to make them fit better into a frame using your printer.
I like to use a premium copy paper for wall art or bright white card stock if I am using it for a planner cover.
I just feel like they print out more colorfully and the card stock lets the planner cover last through the season!
How To Download The Printables
These are totally free printables that don't even requite an email signup to get!
The images below are print quality and all you have to do is right click and download them to your computer or phone!
Personal License for Printing
These image include a personal license for printing! To me personal is you, your family and your team if you have one in your business!
If you want to share them with someone else, just send her the link to this page and she can download them herself!
There is no license to distribute these files digitally so you can't put them on a Google drive to share, email them to a list or sell them in any way.
If you do want to purchase these, check out the Paperly People shop!
All The Thanksgiving Printables!
Oh my gosh… I hope you love these as much as I do! If you use them, make sure to send me a picture so I can add it this page!
Gratitude Turns What We Have Into Enough
Gourds are such a classic image of what we think about around this Fall and Thanksgiving time! What a great message of gratitude this is!
(to download right click and chooses "save as" or long click on a phone)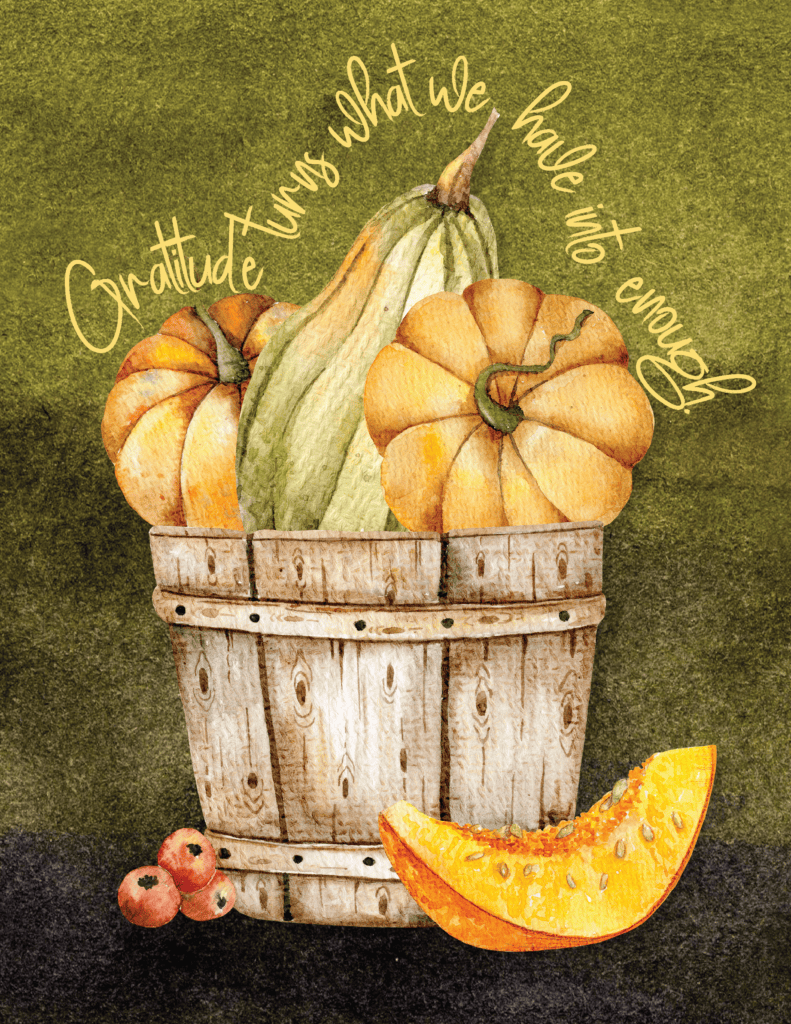 Thanksgiving Is A Celebration of the Harvest of Blessings
How classic is this turkey image combined with a message of gratitude and Thanksgiving! A great reminder to give thanks for all that we have.
(to download right click and chooses "save as" or long click on a phone)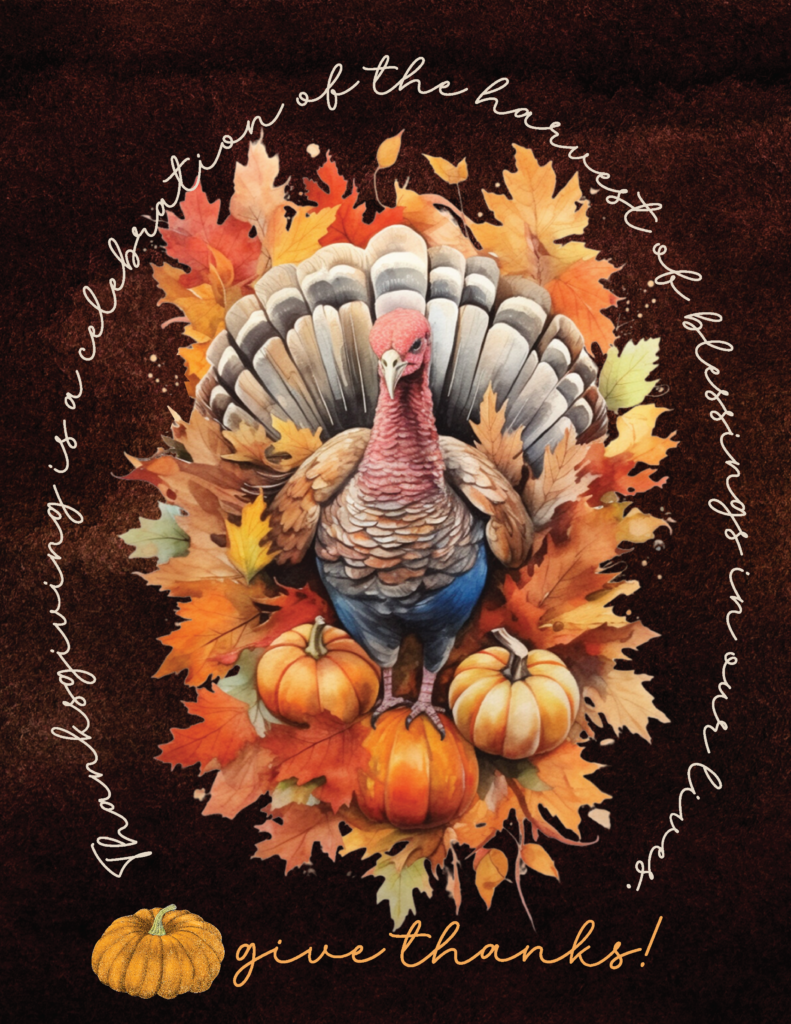 Count Our Blessings Big and Small
Who better than a fun little gnome is there to remind up to be grateful for all our blessings! What a fun planner cover this one is going to make for you!
(to download right click and chooses "save as" or long click on a phone)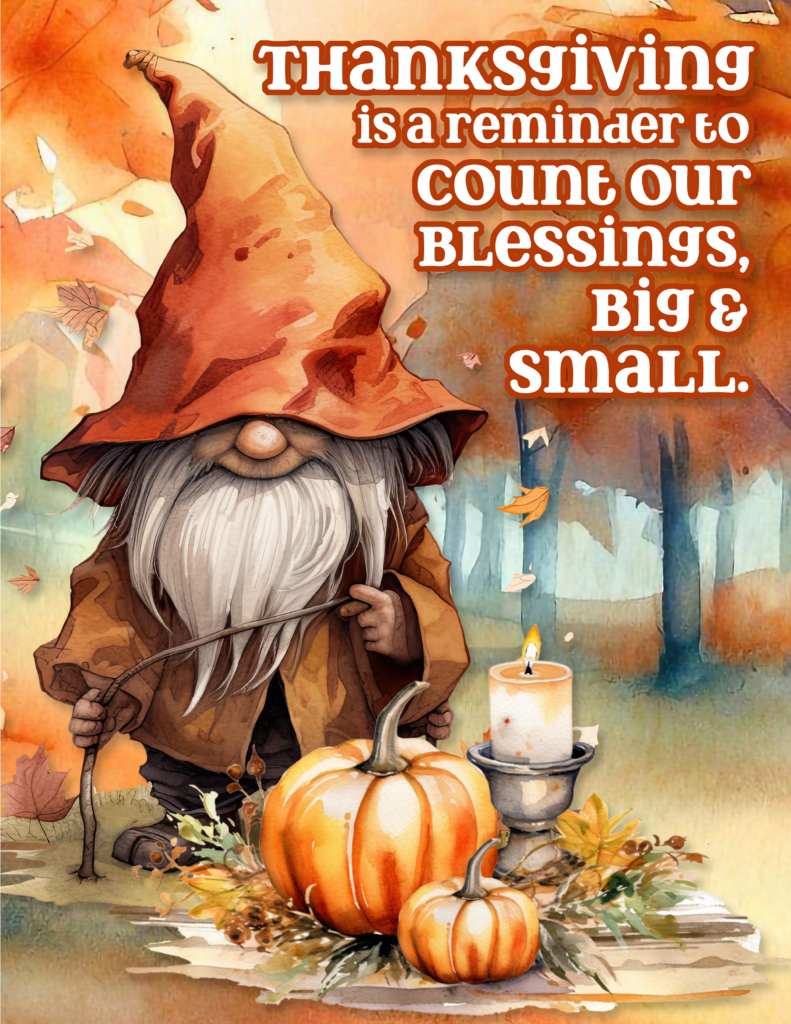 Gratitude Is The Foundation of a Joyful and Fulfilling Life
While this one may not be in typical Fall colors, the reminder of a Thanksgiving spirit is in every colorful bit! This would make a great wall art for your office or planner cover year round.
(to download right click and chooses "save as" or long click on a phone)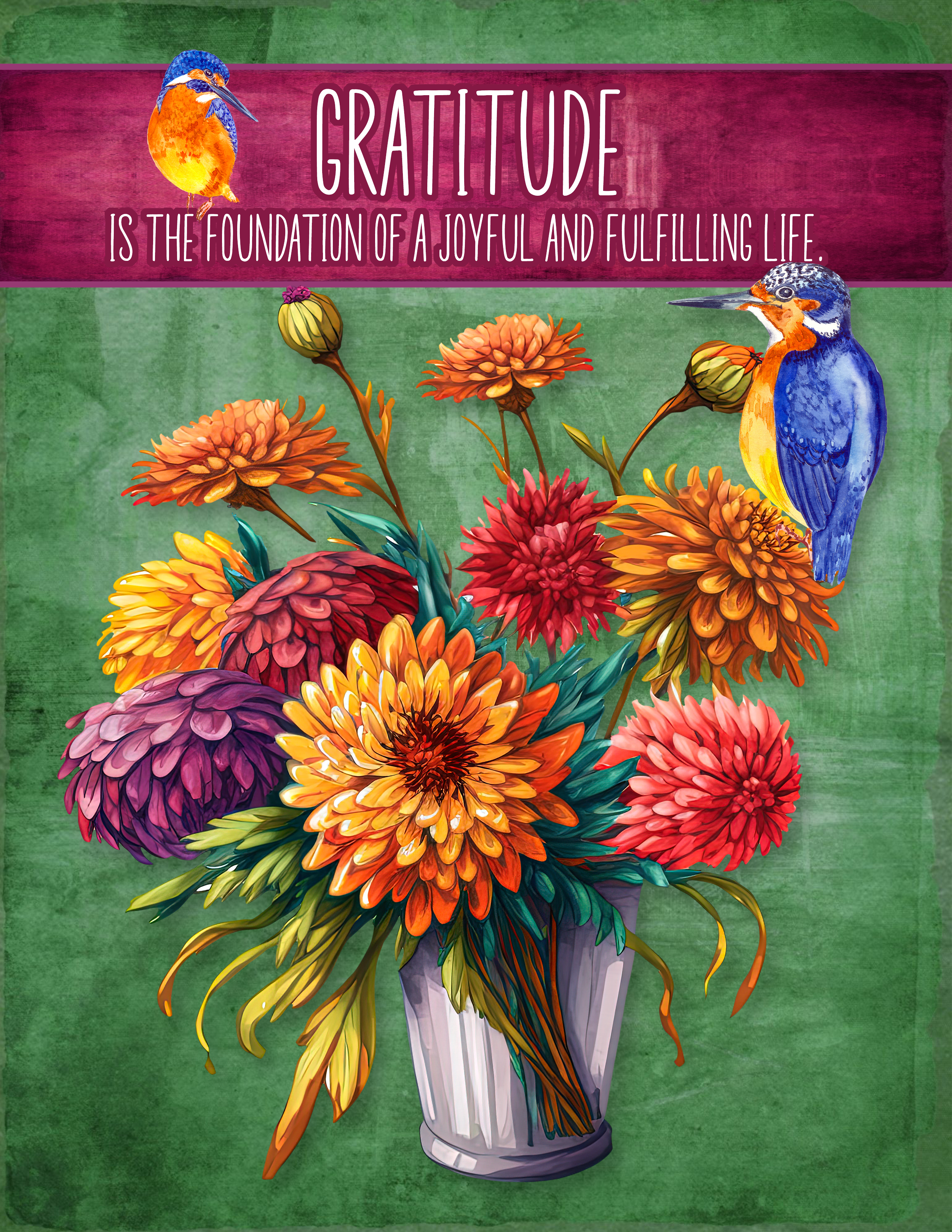 Cultivate An Attitude of Gratitude
I don't know that there is any alliteration that I love as much as having an attitude of gratitude! This Thanksgiving printable is perfect for your planner cover or home office decoration!
(to download right click and chooses "save as" or long click on a phone)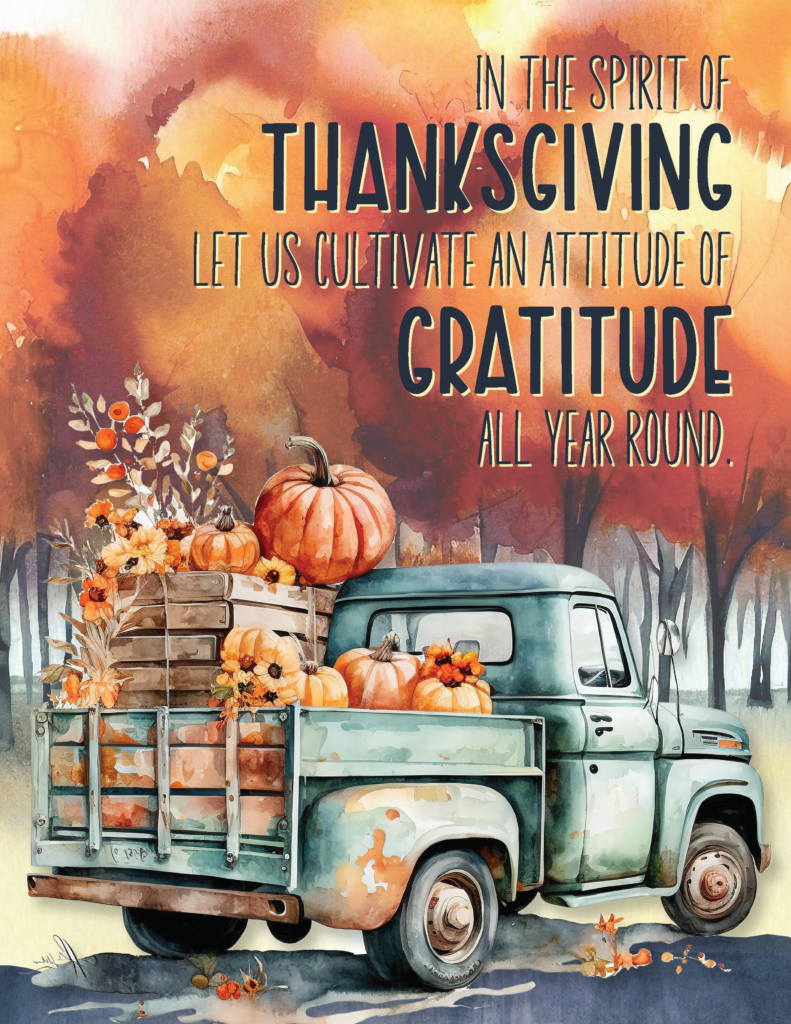 Fall and Thanksgiving Wall Art or Planner Cover Wrapup
I LOVE, LOVE, LOVE the turkey one and the pickup truck so much… they just are so pretty and the Thanksgiving sayings are the best!
Please let me know if there are other kinds of printables you would like me to make (free planner covers, free wall art, printable Thanksgiving crafts, etc.)! I love getting ideas from my readers tara@marketingartfully.com.