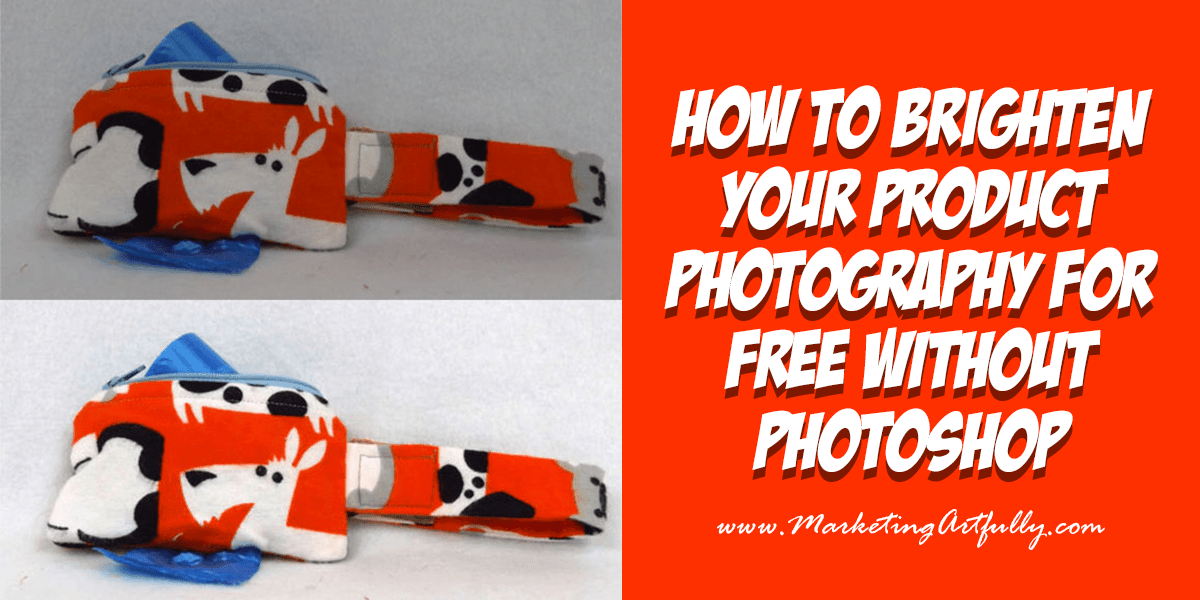 Today's post is for all my Ecommerce peeps. We all know how important having "light and bright" product photography is, but sometimes it can seem like getting those beautiful pictures is impossible.
Additionally I have found tons of info about using Photoshop for editing and yes it is great (I use it myself), but some people are just not at the place where they can make that investment yet.
So for all you shop owners out there who want better pictures in second, this one is for you!
All the example pictures are from two of the gals who are participating in the Etsy 30 Day Sprint Challenge, Carey of Indigo Spirit Girl and Dawn of Zippers Creations. Both of these gals graciously said that I could use their pictures as examples in this post!
What A "Dim" Shop Looks Like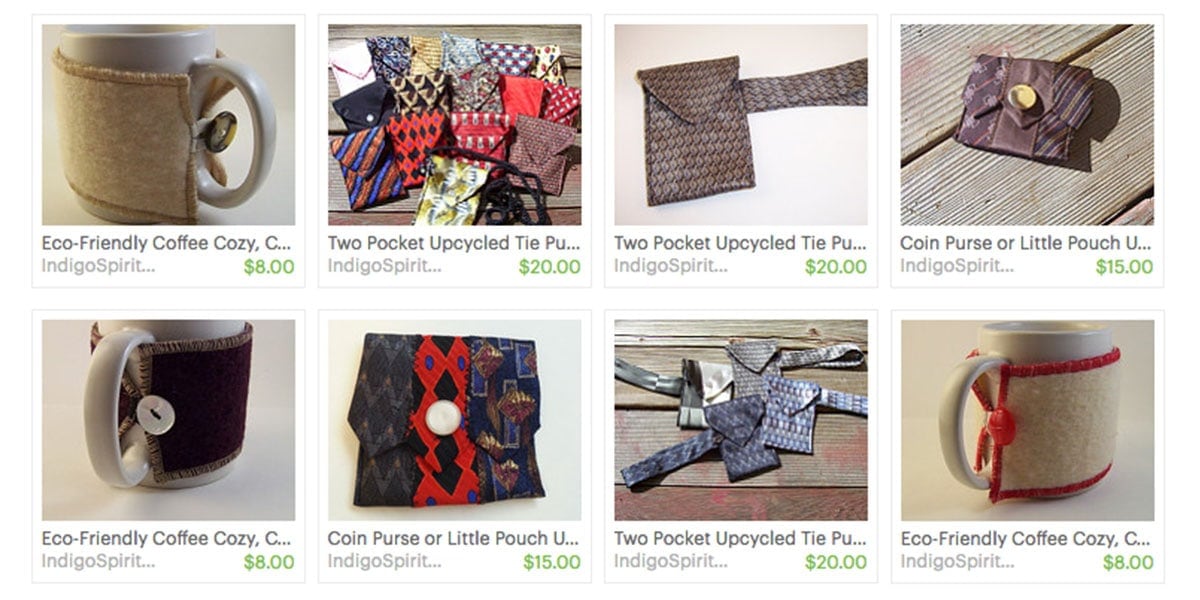 Okay, this is Carey's shop and she has been trying to make her pictures lighter, and I really like the ones of the ties that are not that "standard" white background. But I also understand that sometimes you just need to have white product "hero" shots.
What is troublesome though is her shop doesn't pop with the fun bright colors her products are. Because of the photography there is a kind of "dim" feeling to the store.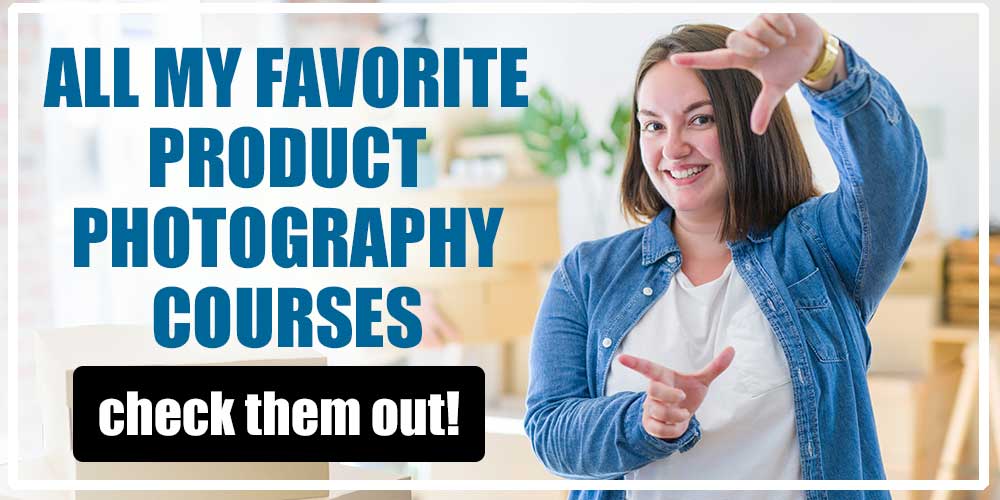 Think about this in real life. If you walk into a cute retail store and there is a happy lady at the front and everything is super well lit and clean, you want to walk around and touch everything and will probably walk out with a bag full of "stuff".
But then you into a shop and it is a little dim like all the lightbulbs are not working. And there is a guy sitting there and he isn't all that friendly… you probably can't get out of there fast enough.
Your Etsy or Shopify store should be a happy, bright welcoming place!
Product Photography Befores and Afters
So this is her eco-friendly coffee cozy before and after. As you can see there is still a tiny gray shadow in the top right corner of the "after" picture, but overall this is a much more pleasing shot that someone would want to buy.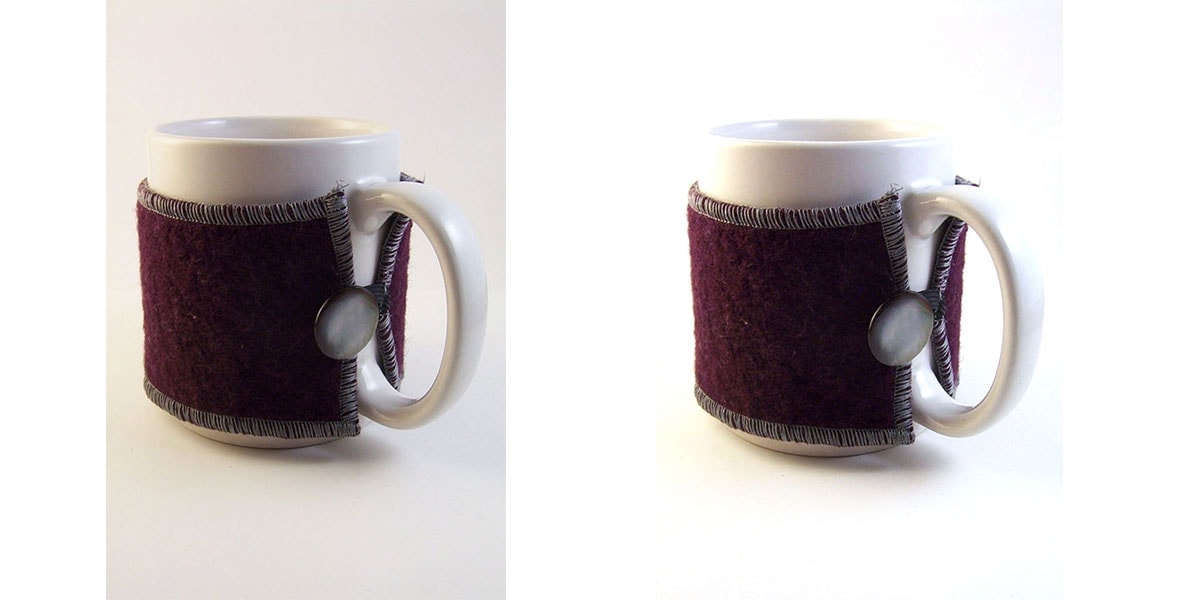 Next is Dawn's doggie bag. As you can see, the top one was pretty dark and dim. Now, don't think Dawn didn't know that, she has been trying to get this fixed for a l-o-n-g time, she just didn't know how to!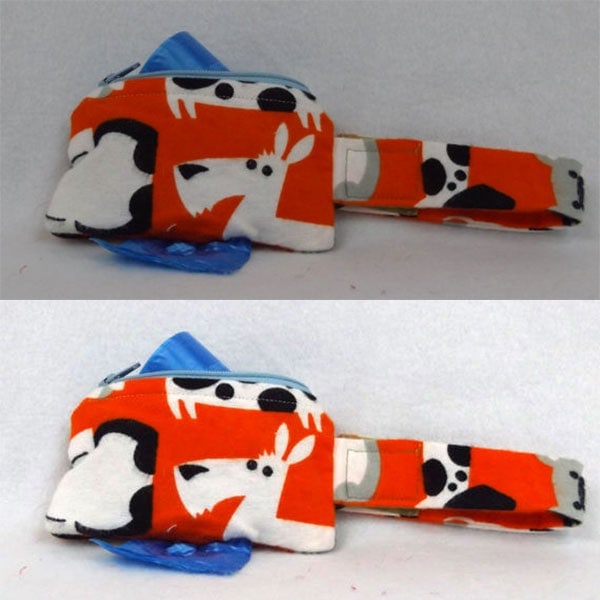 As you can see, mostly brightening your photos is about just removing that dark overlay that makes them dim and dingy.
How to video below….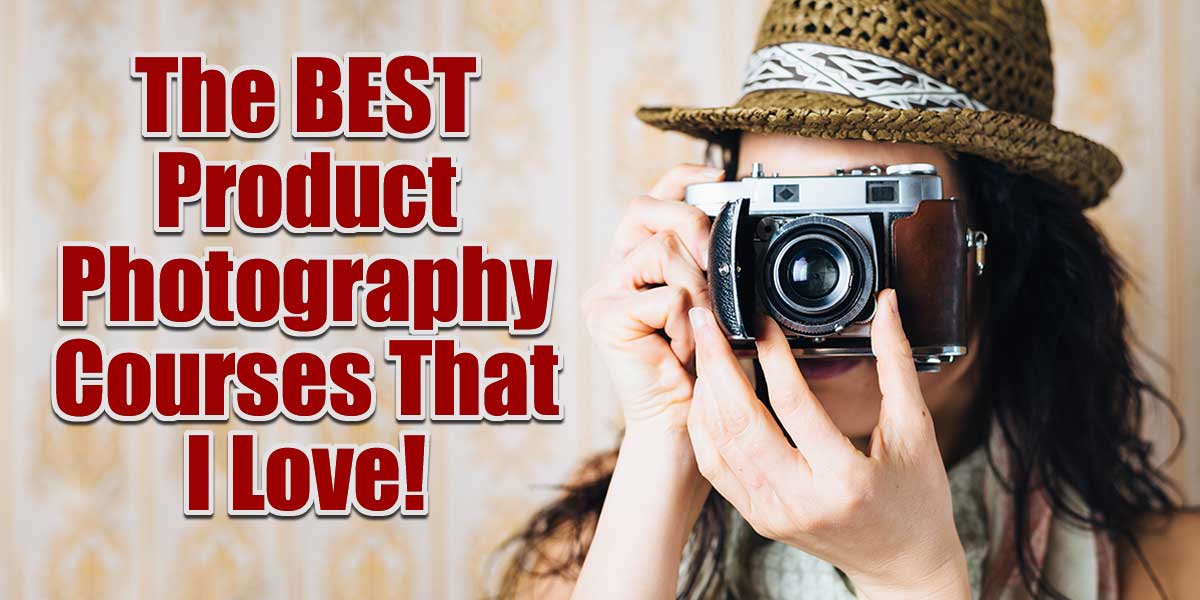 Product Photography Video
Here is a two minute walk through video about how I did each of these photos using the free program, Gimp. It is very similar to Photoshop, but it is "a freely distributed program for such tasks as photo retouching, image composition and image authoring."
Product Photography Step By Step Walkthrough
To fix the levels with the slider bar just go to Colors > Levels and then drag that little slider bar to the left.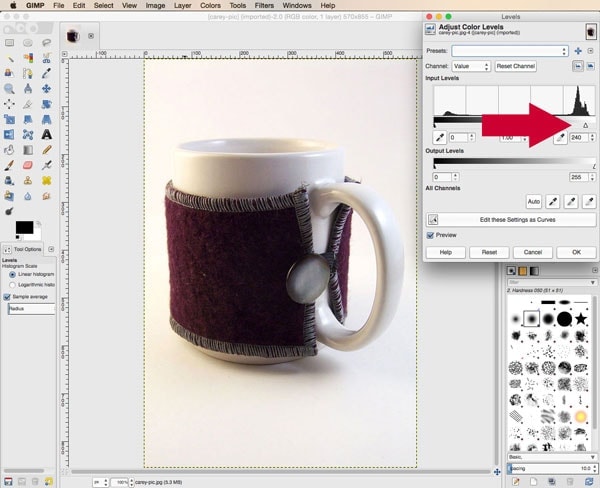 To fix the picture using the "auto" feature just go Colors > Levels and then click the "Auto" just about where it says "Edit these Settings in Curves".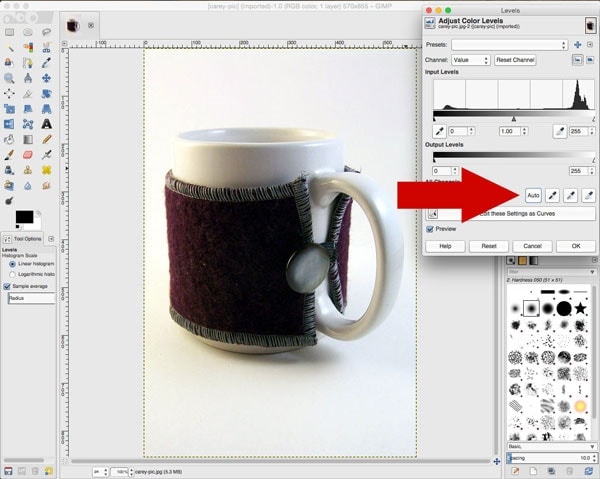 Now, there are about a million other things that you can fix including taking the yellow cast out or really try to color balance things, but this is really just the down and dirty "make my pictures brighter" fix that most of us need!
To get your pictures out of Gimp just go to File > Export as and select either .JPG or .PNG.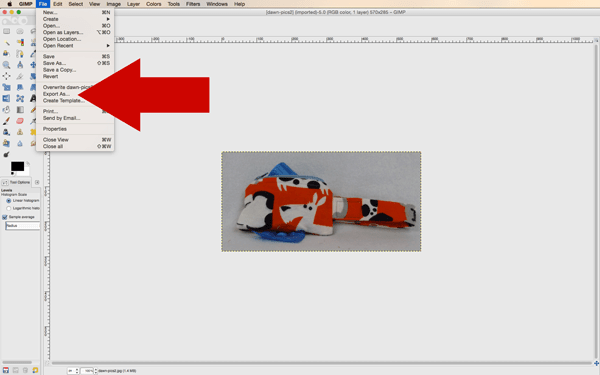 Brighten Your Product Photography Wrapup
For many of us, hiring a professional product photographer is out of the question. Our products do not have a high enough markup to warrant having a pro take them.
That said, that doesn't mean we can't have quality product photos to use in our shops! Our product images can look MUCH better, simply by using natural light to take them and then bumping up the brightness a little bit!
Additional Resources: