If you are an Etsy, Ebay, Shopify or any other online store seller, you need to have a way to take those "cool" lifestyle product photographs that pop in social media posts. Using a product photography background can help both with branding and making your pictures look more professional!
Here are my best tips, ideas and suggestions for which product photography backgrounds you should get from Etsy!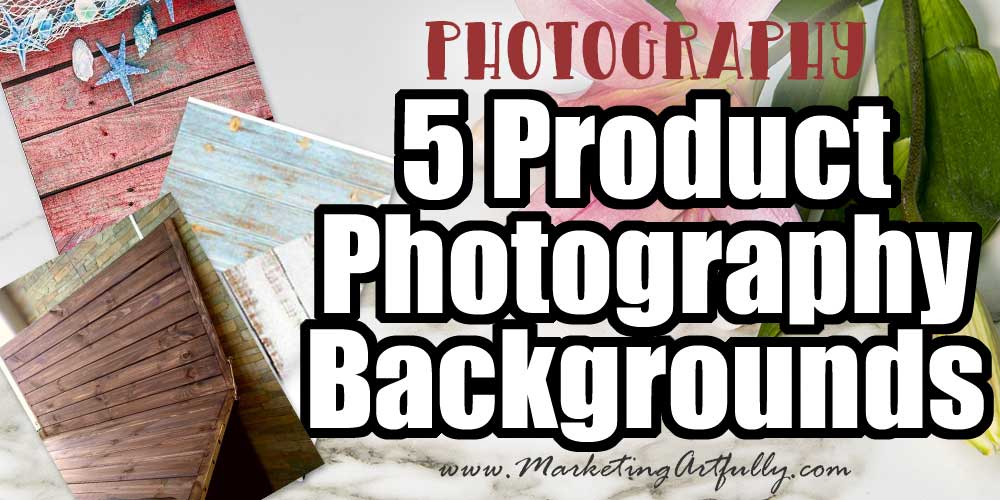 please note :: I often recommend resources, some I receive an affiliate commission for at no additional cost to you! check out my policies here
Product Photography Overview
Okay, first let's talk about product photography and why I am such a stickler for having a "fancy" pictures rather than just using a white background!
Because I am coming from a marketing perspective (marketing = more sales), I highly recommend that you have at least some pictures of your products that are "lifestyle" pictures rather than just plain "ecommerce" pictures on a white background.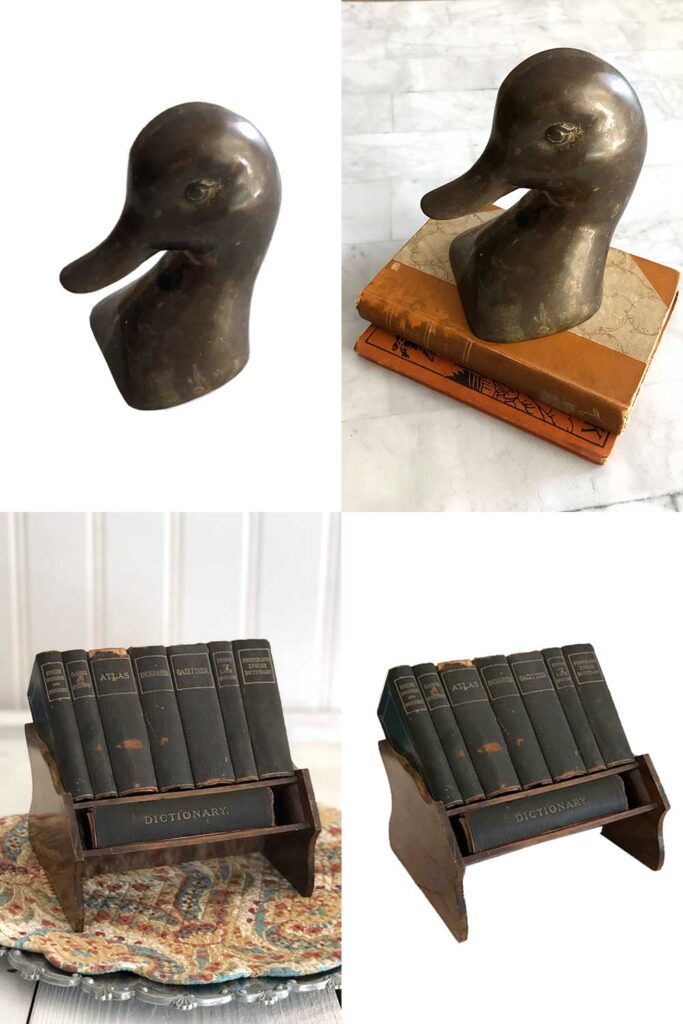 When you are sharing your products on social media (Facebook, Pinterest, etc.) it pays to take the time to snap some pictures of your products in "real life", these are more likely to be shared and saved than just a normal, white background product shot.
But I get it! You are a maker or seller and don't have time to spend hours setting up "product shoots" and making everything fancy… that is where product photography backgrounds come in!
You can add a bit of interest and life just by have a wee bit of a difference in the background!
Additional Resource :: Easy Tweaks For Your Lifestyle Product Photography
My Product Photography Setup
Before we get too far down the line, let's talk about having a "space" for your product photography.
Some of us have HUGE areas for taking photos (I have a whole room that I can set up and use all the time!)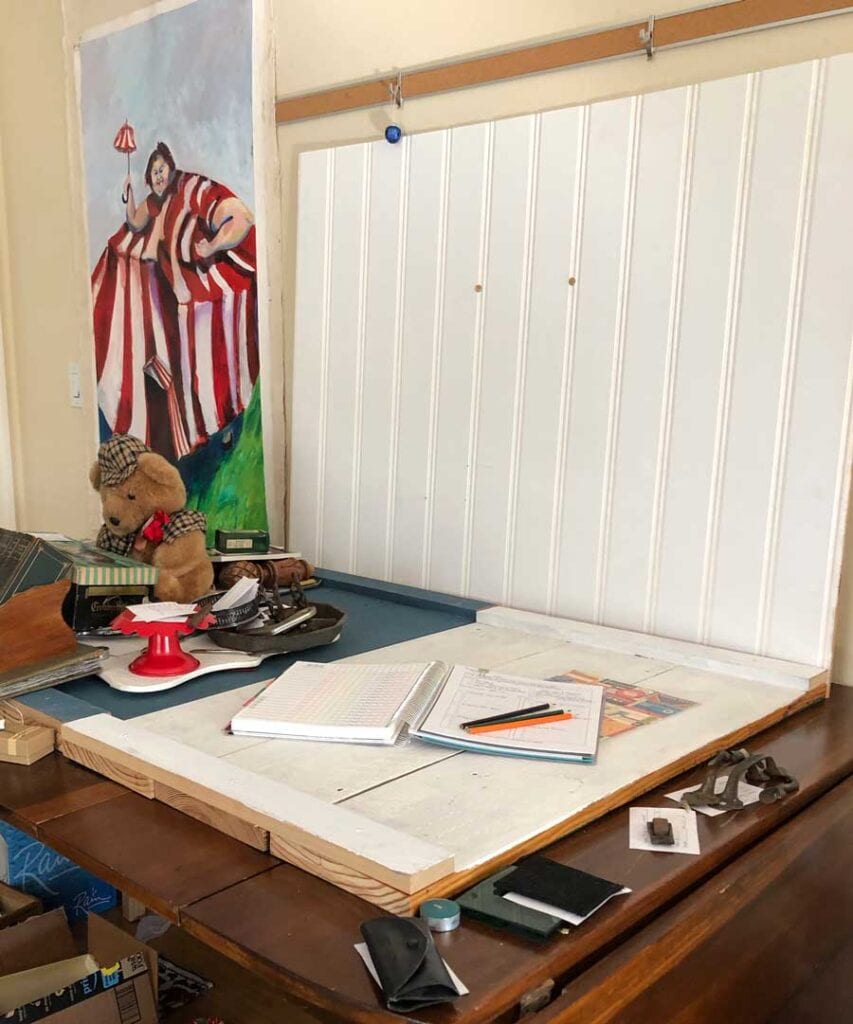 And some of us have a teeny tiny space that we can use only when the family isn't eating dinner…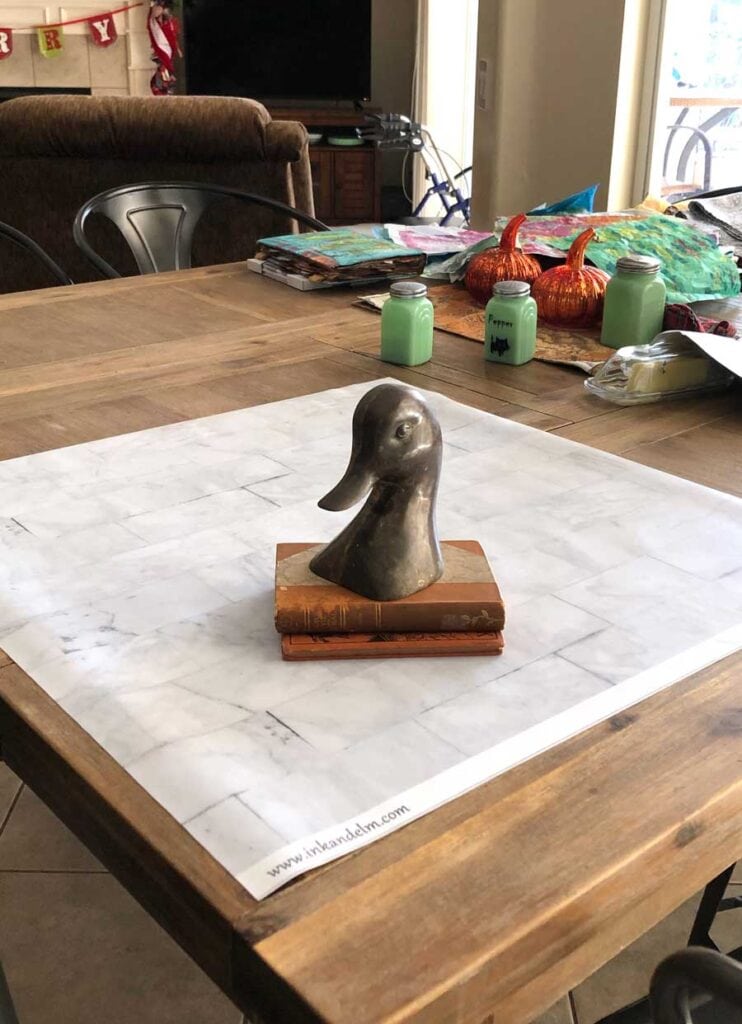 When you are picking a product photography background, it is super important to take these things into consideration BEFORE shelling out the money or time to pick a background.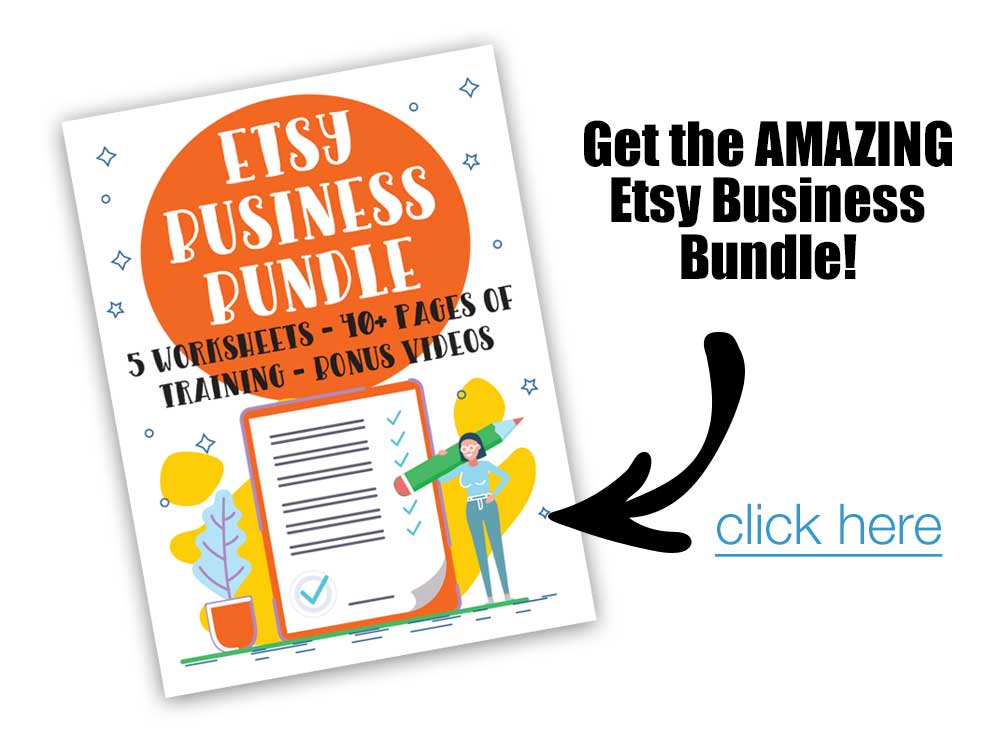 5 Cool Product Photography Backgrounds On Etsy
I scoured Etsy to find cool backgrounds for us and even bought some so that I could really give you some good ideas!
A Background For Lots of Room!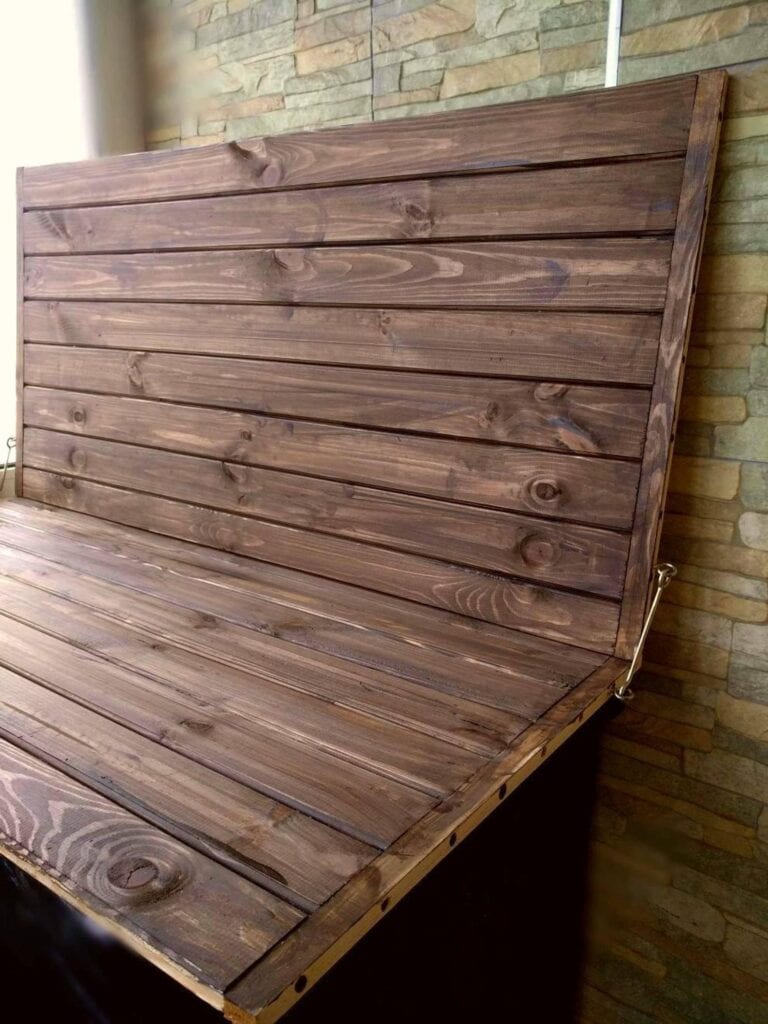 This is super close to the setup I have upstairs. I actually like it better than mine because it is continuous and can fold in half for easy storage!
You could get this in the plain wood and paint it with your brand colors or white if you wanted to! I would for sure pick the "white shabby chic" version to get some background interest.
A Background For Small Spaces!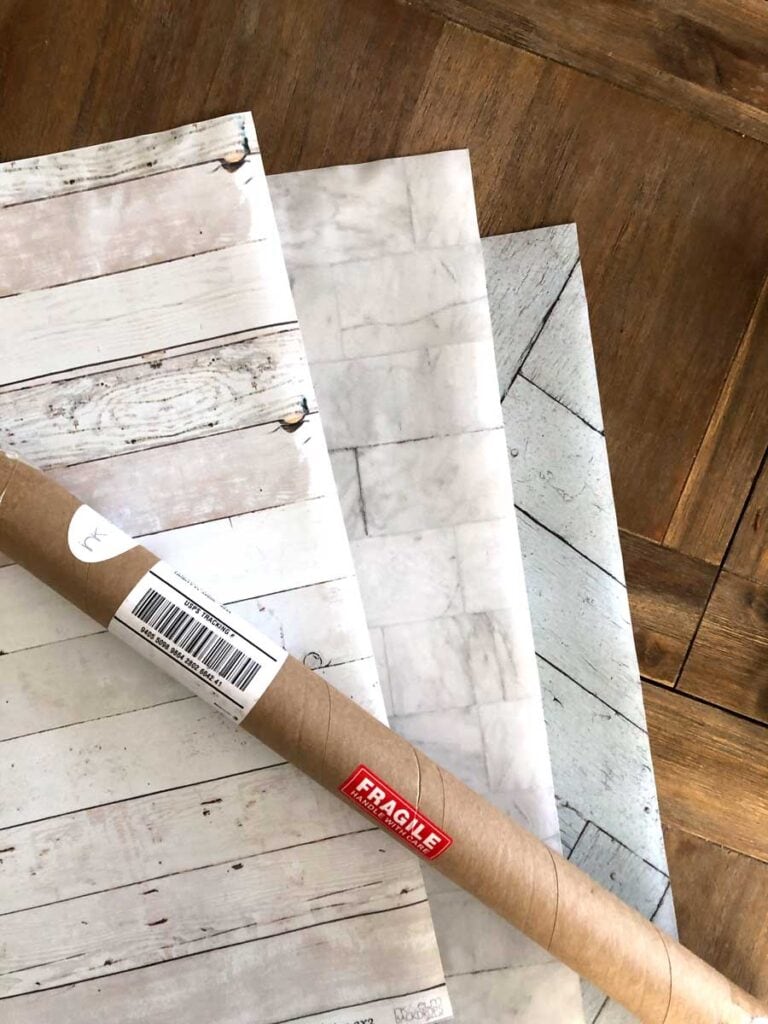 You might think that with my huge room I would never shoot anywhere else, but it is upstairs (up 15 super steep steps), so often I wind up shooting on my dining room table where there is amazing light in the morning.
I got 3 of these backgrounds from Ink and Elm and I am in LOVE! They are a kind of plastic-y vinyl that is super easy to roll up and stash in the tube they come in when we want to eat dinner!
Pro tip : Roll them print side out so when they lay on the table their weight flattens out the curve!
Like My Wooden Board But Easier!
Alright, here is how I made my white board (well my husband made my white board)… I schlepped to the salvage yard and got old bleacher wood, he put it together and then I painted it with chalk paint. It cost a fair penny and took a while to get the way I wanted it.
The reviews on this wooden board are great and it has that same weathered look that I love on my board, just without all the work to get it there!
Super Cheap Product Photography Backgrounds!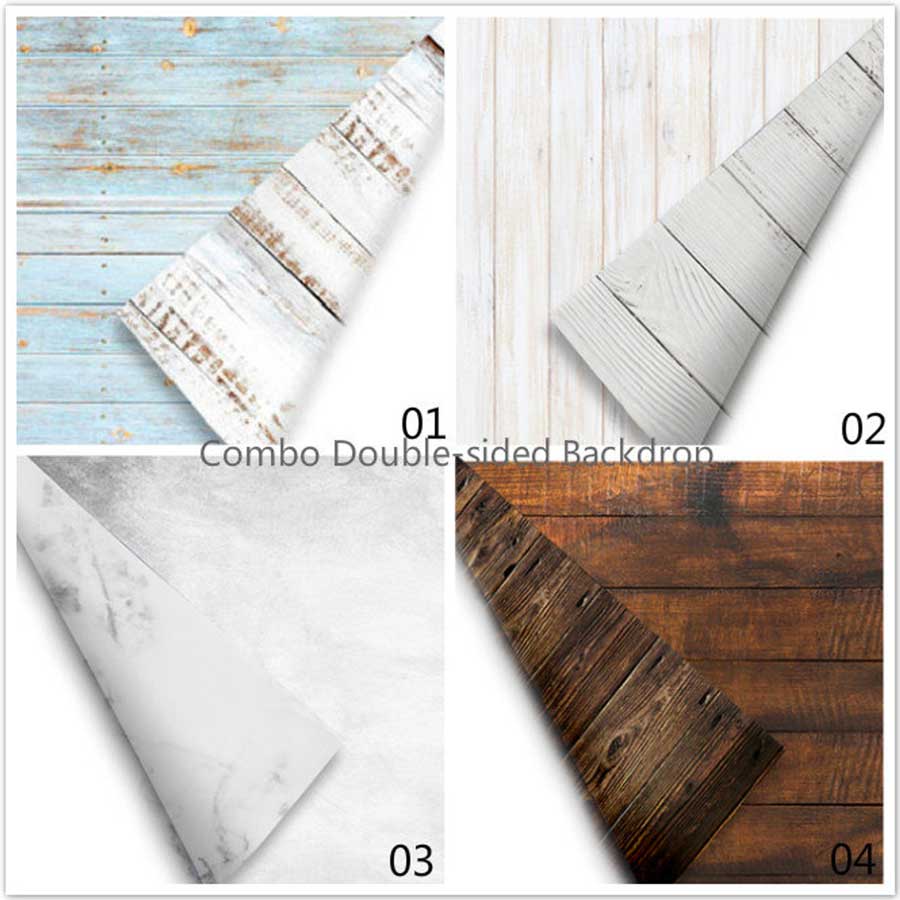 I know that some of you are just getting started and might not have a ton of money to buy a bunch of different backgrounds.
These seem to be pretty lightweight, but they have some really good reviews and would give you a way to have different looks for your lifestyle shots!
That said, they are coming from China so they might take a while to get to you.
Optical Illusion Product Photography Backdrop!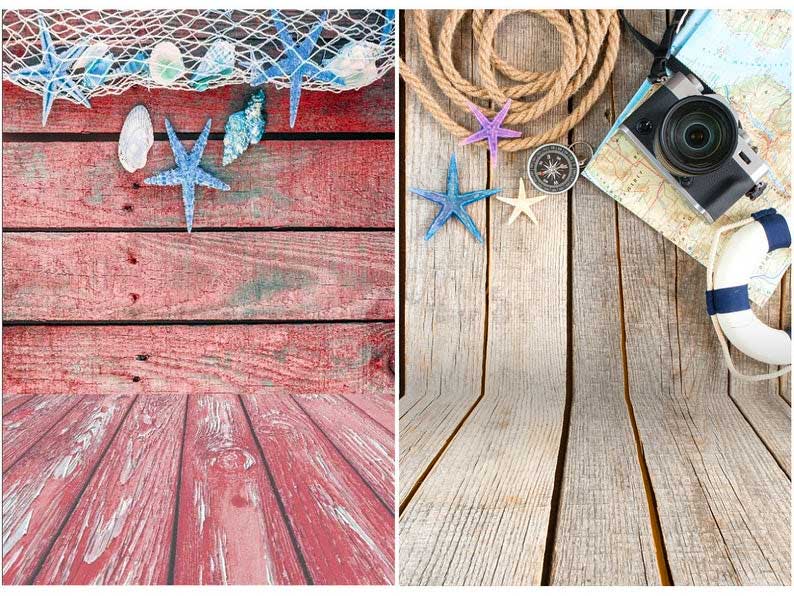 I have NOT gotten this one yet, but I am super intrigued! It is a seamless background but makes it look like you are putting your products at the bottom of a wall or using two different intersecting backdrops… trippy!
I love the colors, one to pop and one for more neutral pictures!
Product Photography Backgrounds FAQs
I get lots of questions about these backdrops because I share my pics with my Etsy seller friends… here are some I get all the time!
What can I use for a white backdrop?
I LOVE having white backdrops for my products because they "pop" off the image. But plain white looks way too salesy for me so I like some texture.
I really do like the two vinyl ones I have (marble tiles and weathered wood) and my real wood and wainscoting background upstairs.
Functionally you can use anything white, but I have found having a deliberate patter, rather than just wrinkles in a white sheet works the best!
Do the "picture backgrounds" look real?
Ha! I swore I would would only use "real" wood backgrounds for my images, but lugging that huge board around (or waiting for my husband to move it for me) changed my mind.
Here is a picture I took of Priority Mail boxes for my blog on the blue wood one…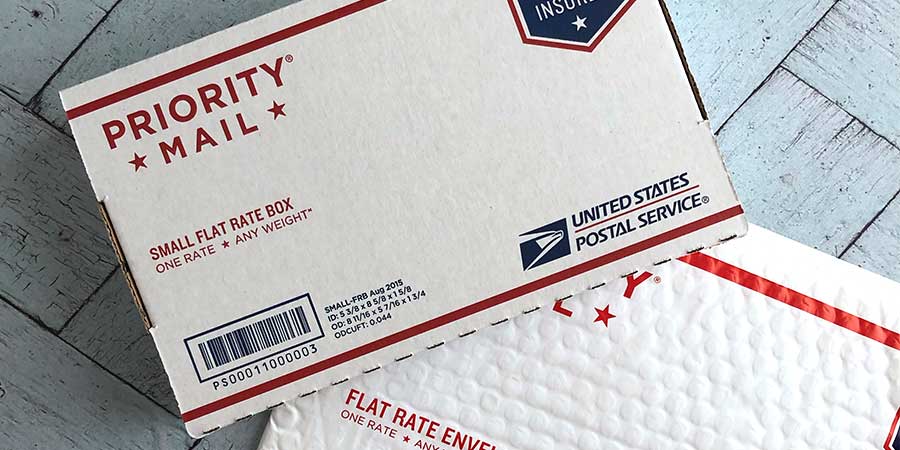 It looks real enough to me!
What fabric is best for photo backdrop?
I almost recommended a felt fabric for this post, but then I was super hesitant to recommend any kind of fabric. I have cats, so hair is a big issue with fabric. Plus I hate to iron and they always get wrinkled.
If I was going to want a fabric look I would buy one of the photo backdrops that looked like fabric!
What size photography backdrop do I need?
My boards upstairs are about 2′ wide X 3′ long and I like that size a lot.
I got the vinyl backdrops in 2′ X 2′ because of my small table and they are okay. I might go a little bit bigger with the next one I get, but they are still super easy to use and store!
How do you store Vinyl photography backdrops?
I have just kept mine rolled up, good side out so that when I put them on the table they flatten themselves out (ask me how I know to do this… the first time I rolled them up the wrong way and had to put stuff on the edges to hold them down!)
I would not keep them in extreme heat or cold.
How do you clean a picture backdrop?
I would just use a super mild cleaner and dry it with a paper towel afterwards.
Since the backdrops I bought were made for food photographers they are made to be lightly cleaned!
Product Photography Backdrops Roundup
Okay, let me just get up on my soapbox a wee minute here! If you want to have people WANT to buy your ecommerce products, you might have to do a wee bit of effort and make some high quality images.
That said, ain't no one got time to spend hours setting up a photo shoot and doing fancy stylized product image.
Doing a shot like this literally took me less than a minute and the difference is night and day…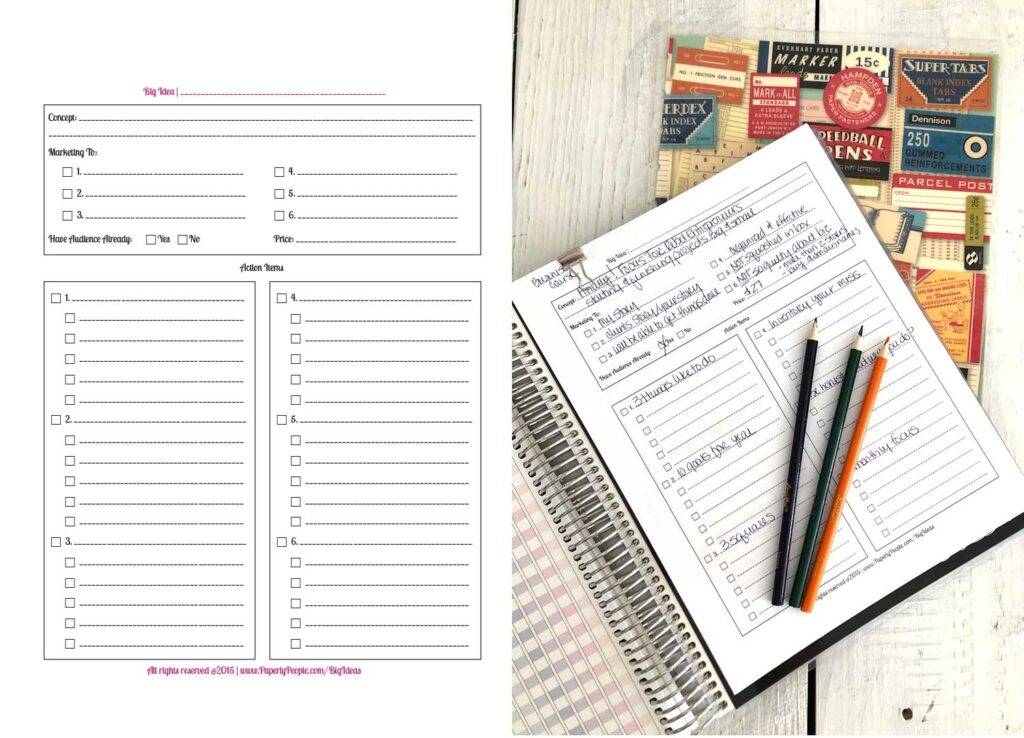 By adding a little life to your picture, you let your buyer see what it would be like to have your product in their life!