Today we are going to talk about creating a super fun and friendly marketing campaign for Valentine's Day. Because this is primarily for business owners, we will be focusing on clean themes and steering away from more romantic or racy campaigns that might work better for other industries.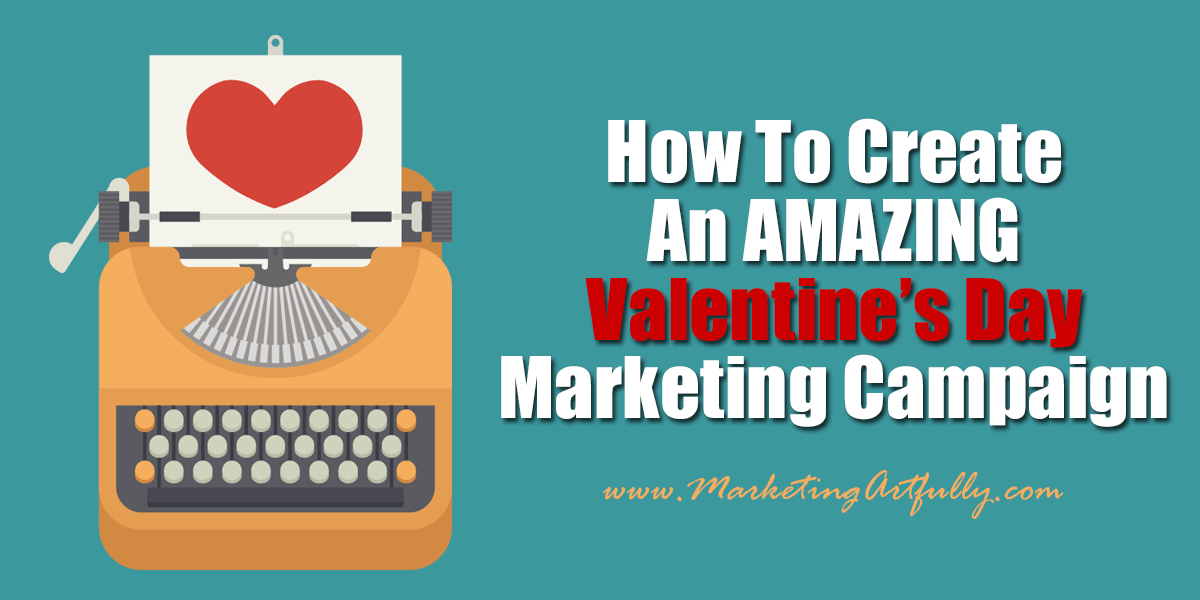 This post is a part of my Marketing Holidays…. Dates, Hashtags and Keywords series… make sure to check out all the main markting holidays!
Valentines Day Marketing Campaigns
So I believe that every holiday is appropriate for every business to use for marketing. For example, you would think selling coaching or affiliate products would match up with Valentine's Day, but I know a good portion of my target market might be looking for some Valentine's Day ideas so writing this post was a no brainer for me. Try to think of something in your business like this that would match the holiday.
Additional Resource: 35 Love and Valentines Day Quotes with Pictures for Small Business
Themes and Valentine's Day Sales Slogans
Wow, I am not sure that I have ever written a more perfect segue to a section. As long as you have a theme to your advertising campaign, it will seem right and there will be little chance that anyone will ever be offended. Some that come to mind include:
For an insurance agent – love them enough to buy protection for their future
For a veterinarian – if you love your pets, make sure you get them neutered or spade
For a makeup artist – fall in love with your face, get the latest color combination
Mostly you just need to make sure that you are pulling in a reason for marketing during the season. This is not just a "Happy Valentine's Day from the..", this is crafting a whole marketing message around a theme that you will be rolling out over time.
For a local Denver Flower Shop and Florist, we did a series of graphics that showed a number of different themes like "she loves flowers and you love her" and "don't get in the dog house". They are graphic and clever enough that they will help to get noticed which will at the end of the day sell more flowers.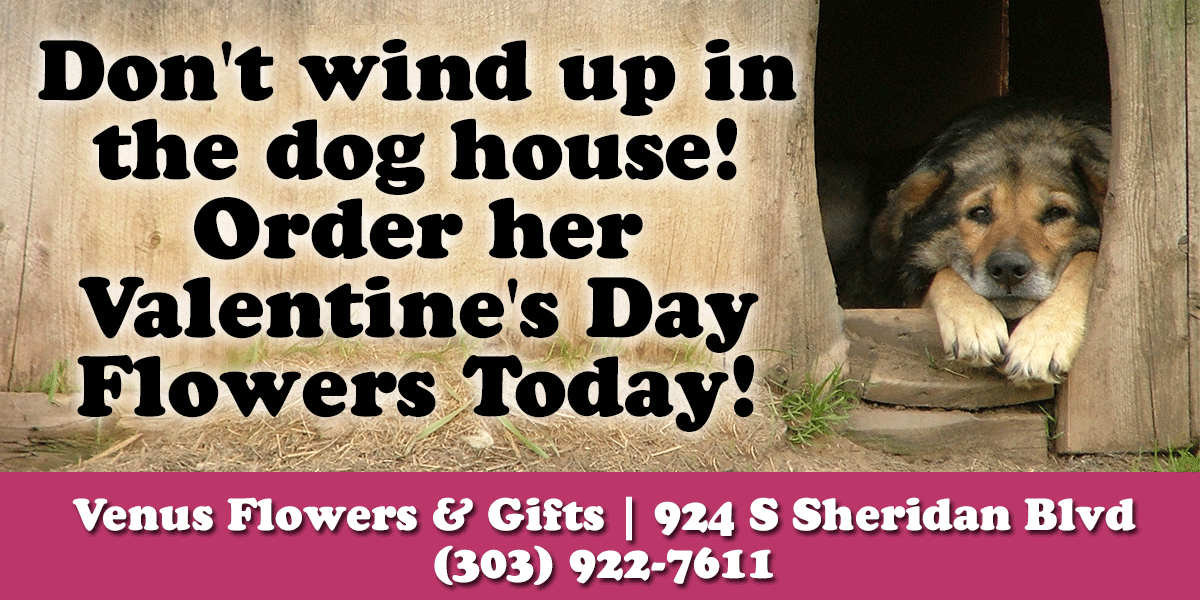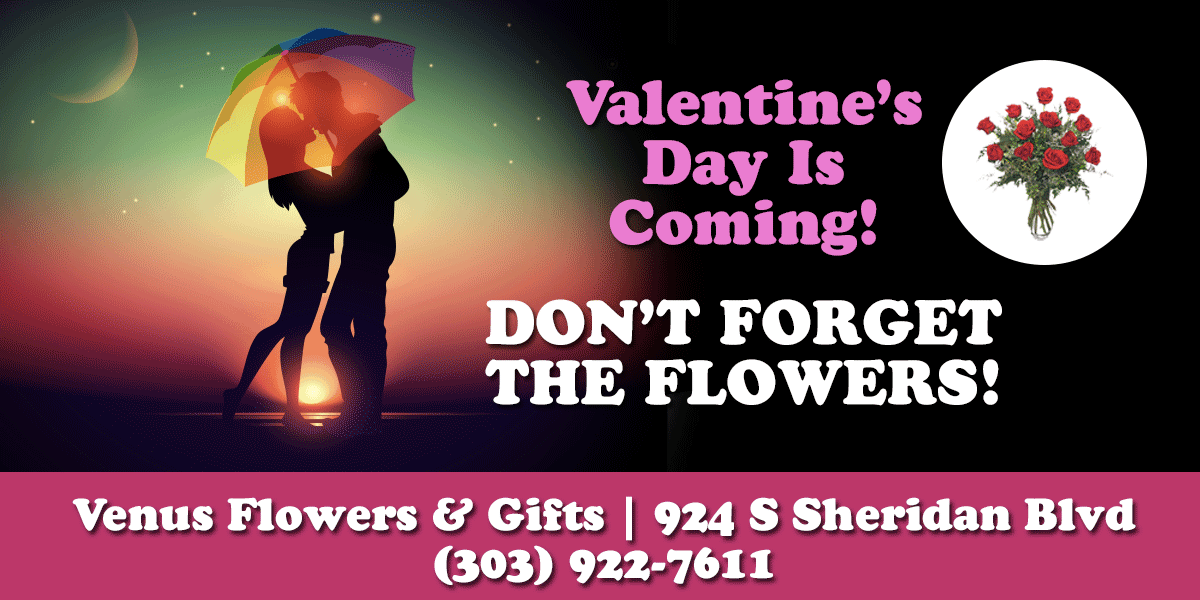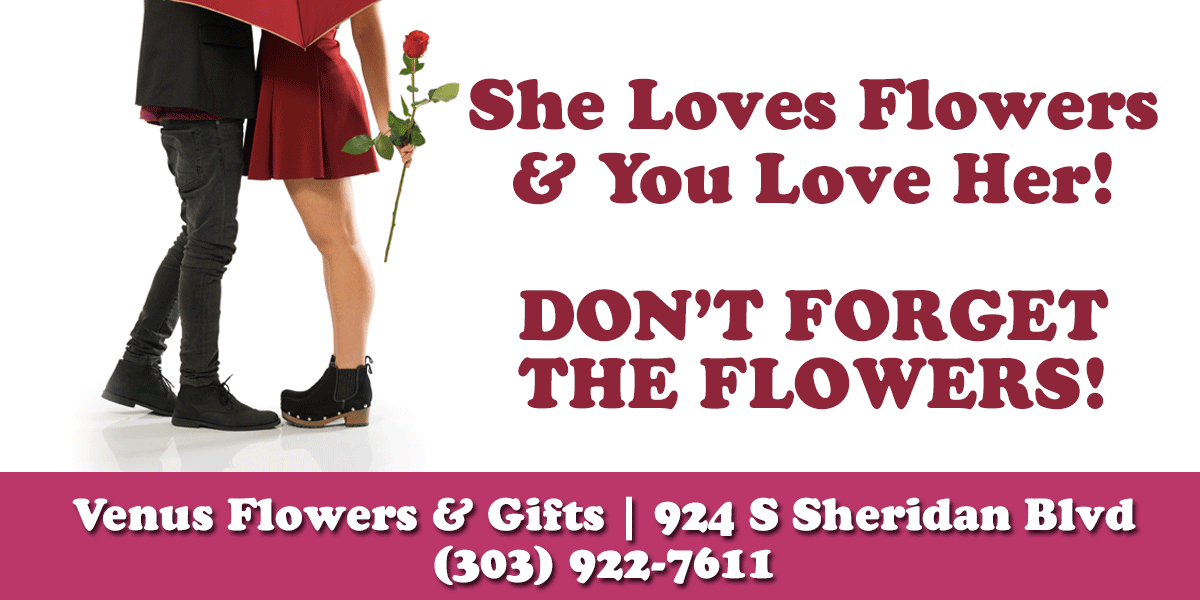 Because we carried the pink and the font across all the pieces, there is a consistency to the marketing campaign.
Imagery
I use BigStockPhoto.com so this is the selection that I got on the first page when searching for "hearts".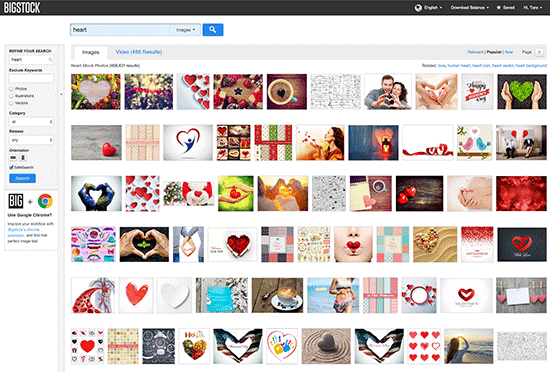 It is interesting to note that in a sea of images, a couple of them stood out to me as ones that I might use for clients! Remember, whether you are using paid photography or searching for Creative Commons royalty free images, what you want is something that is memorable. This can happen a couple of ways.
Bright or clever – First off, you can pick something that is bright and will jump out of the crowd when you share it on social media like this image from big stock that would be great for my Green Cleaning Products gal. The heart is evident and she talks a lot about helping to keep the earth safer so this would be a no-brainer.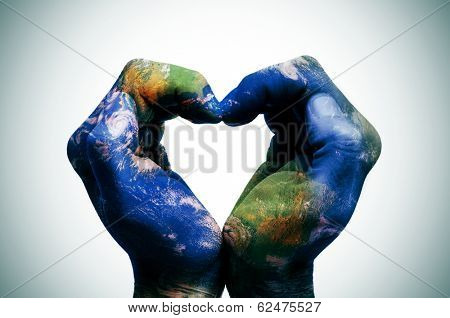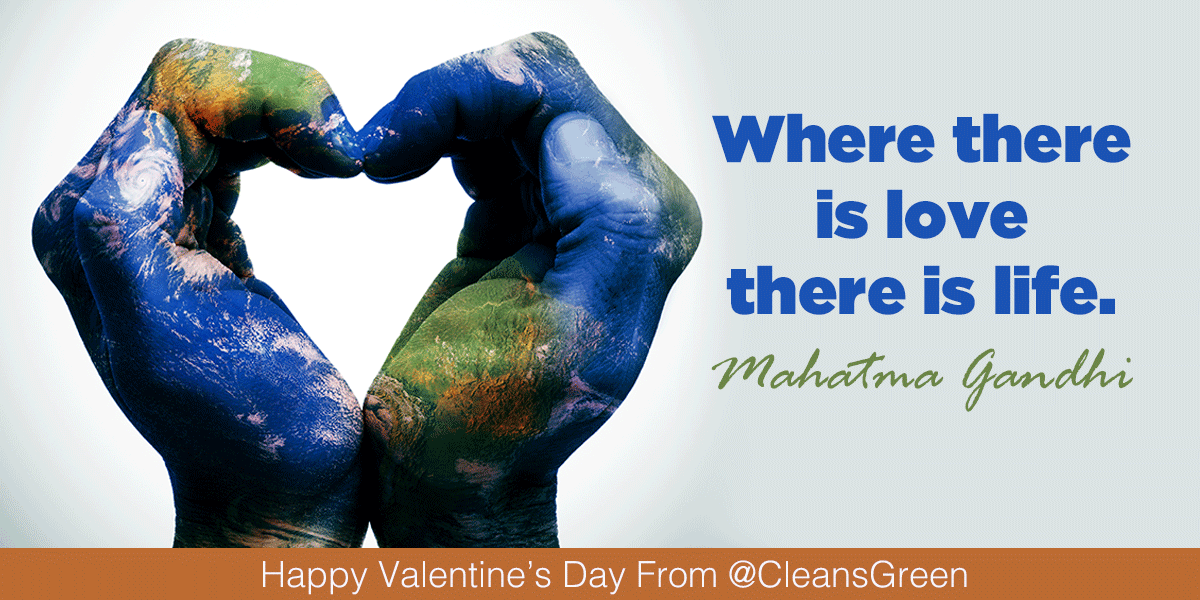 As you can see, we tried to make something that would be sharable and which could spread while still focusing on Rae Ann's brand and including her Twitter handle.
On branding – For me the graphics I used in this post are very on target brand-wise for Marketing Artfully. I use a lot of illustrations and muted colors so the typewriter and heart fit perfectly with what I generally use!
Snazzy – Whether your marketing campaign is for print or online, using a bright, snazzy color will always make it "pop". I have to say that I almost used this picture for this post, just because of how saturated the color of the red was.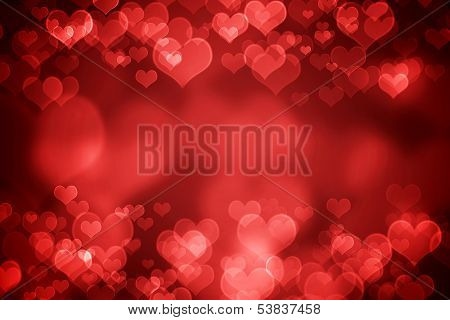 Bad contrast – Something to consider is how the photography can be so non-contrasty that it just fades into the background of all the other marketing noise. For example, this stone on sand is a cool image, buy you are going to have to spice it up with colored words or something else that contrasts for it to stand out anywhere.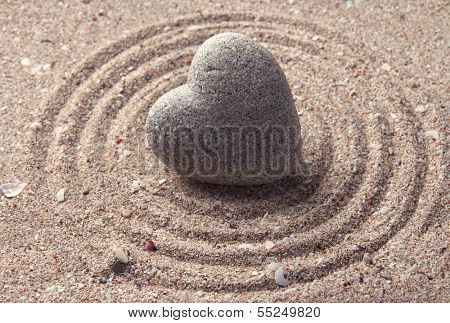 Channels
Graphics – We talked about imagery already, but you really can't go wrong with playing up the cheese with a love quote saying paired with a great picture for sharing.
Blog Posts – Of course there are obvious ones like the Top 10 Gifts To Get Your Girlfriend For Valentines Day, but as a business owner you can also do a "10 Things To LOVE About Coaching This Valentine's Day" or something equally obvious that can still reap rewards.
Contests – You could do a "Show Me Some Love" contest and ask people to share something in exchange for a copy of a signed book, a free coaching session or other great offer that has great value.
Love Video – A super fun thing to do is to record a video and send it out to your customer base wishing them a Happy Valentine's Day and letting them know how much you love their business. If you cringe at this then don't do it, but for some of you, this will come off as genuine, warm and caring.
Postcards – If you are mailing out a message, please make sure that you are attracting attention by using a red envelope or graphic, high contrast imagery on your mailing piece.
Print Advertising – Many local and regional papers and publications will have a special section for Valentines Day. If you are in an industry that sells dinners out, flowers, massages, etc. it might be worthwhile to research some of these options.
Conclusion
Of course this just scratches the surface of all the fun things you could do to make a marketing campaign around Valentine's Day! But hopefully it does start getting your creative juices flowing for things that you could do to stand out and sell more on the day of love!