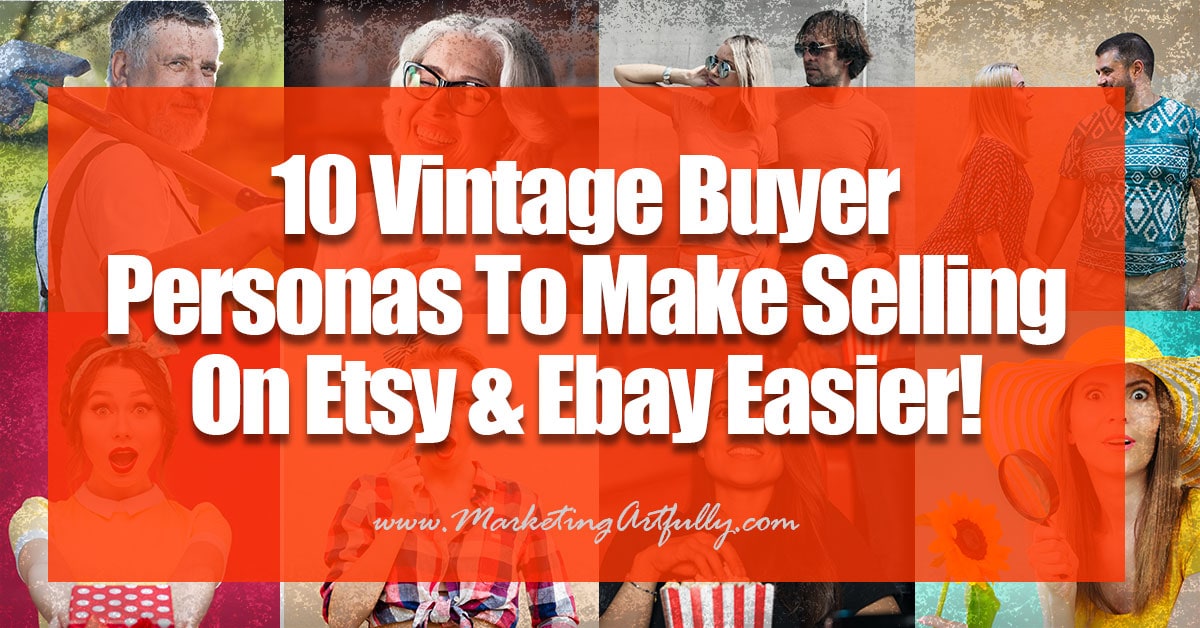 The range of buyers can be anywhere from a little old lady trying to relive her childhood to a young hipster who is trying to be cutting edge cool!
Why Your Customer Matters
Real quick before we get into our "buyers", let's just talk about WHY this matters!
Store Wide
So my vintage store sells A LOT of metal, including rusty things that other sellers may not be willing to ship. I also target artists with tools and storage solutions and photographers with vintage photography props.
When I am sourcing I can laser focus on these kinds of things and ignore all the glassware, pottery, clothing and other vintage items that do not fit into my stores focus.
My buyers are looking for cool decor, collectibles, inspiration and film or movie props.
What do YOU love to sell?
Each Piece
But let's be honest, most buyers don't care about your store and your philosophy of selling, they care about the item they are looking to buy!
With this in mind you need to make sure your description talks directly to them and makes them KNOW that the the product they are buying will match up with their goals perfectly.
I KNOW! We all think that people buy with some scientific method of price, getting found through SEO and a complicated formula… but really people buy because of emotion. They buy because they want a FEELING to happen when they open that box and take out the treasure they have bought.
What do you want THEM to feel about your piece?
Their Problems
No one buys something just because it is cheap. Even if you list an item for $.40 and throw in free shipping, if someone doesn't "need" what you are selling they will not even give you forty cents!
People buy things because they need a problem solved. It might be the problem of needing a gift or wanting to expand their collection or just to feel better for a little while, but at the end of the day, buyers are willing to spend money on something that will make their lives better!
What problem are you solving with that particular product?
10 Buyer Personas
As you go through this list, think of who will be buying your items and what they might be thinking you will help them with!
1. Older buyers who are nostalgic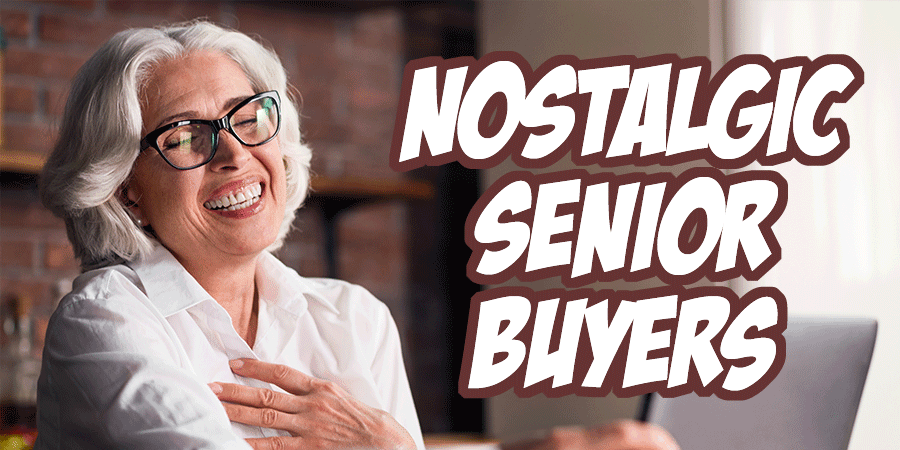 I think this is the "typical" buyer many people think of when they sell vintage. A grandma who is longing for the old days and trying to recreate their younger days.
I agree that this happens often! For example, I had a cool Halloween brass candle holder that a gal let me know she was replacing because hers had been lost.
If you are selling to this buyer you should talk a lot about the past, history and the quality of your piece. You can use old fashioned terms like:
General Store
Front Room
Parlor
Antique
Traditional
Victorian
Please do not forget that "older" people now are actually the oldest of baby boomer and are NOT the grandmas and grandpas of our youth!
2. Younger buyers who want to recreate family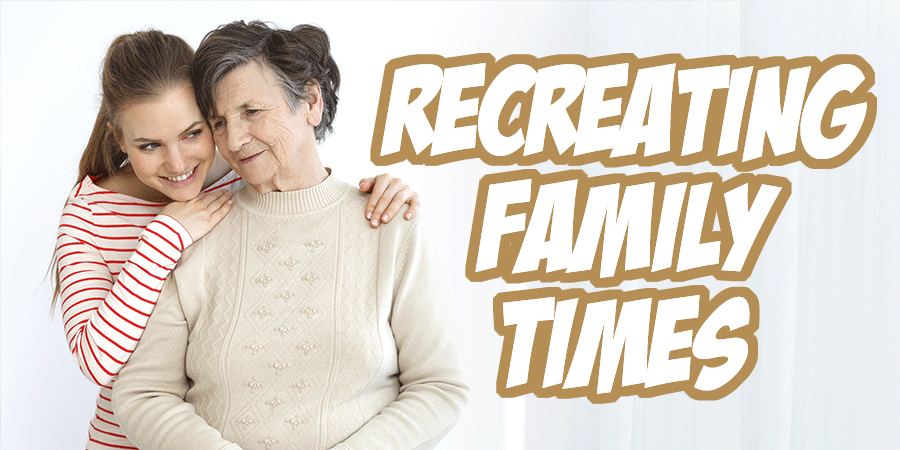 This is such a fun group to sell to! Just this week I had a gal tell me…
I'm looking forward to receiving the dish. It's exactly like one my grandmother had. She put candy in it for her 21 grandkids.
She let me know she got it and that it was just what she had envisioned! The funny thing is this is a aluminum candy dish that I was afraid would sit forever (everyone knows that aluminum NEVER sells… ha!)
If you are selling to this buyer you should talk a lot about the past, history and how this is just like the one you had when you were little.
You can use terms like:
Just like Mom's or Grandmas
My grandma had these when we were growing up
When we were little
When I was growing up
From days gone by
Traditional
Family
Well loved
I remember when
3. People who believe old means quality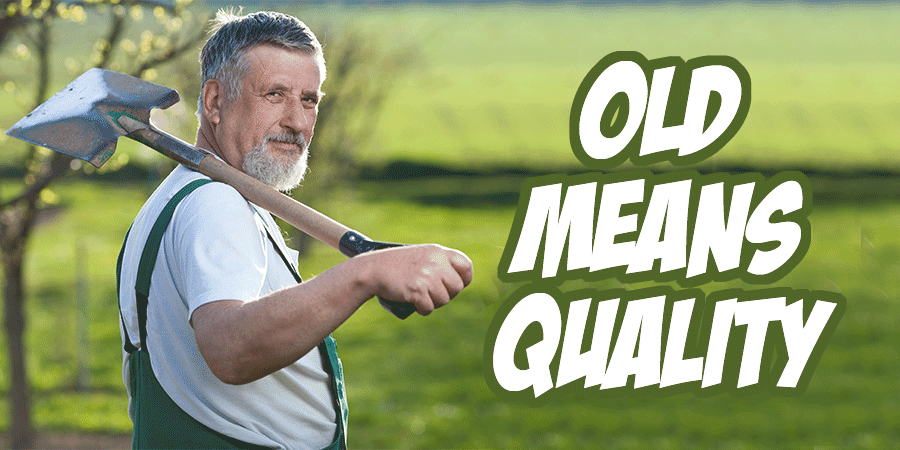 I fall into this category myself! I grew up in the "rust belt" of Pennsylvania and many of the men in our community worked in tool and die, steel or other manufacturing industries. Many Americans feel that products made here are superior to products that are mass produced in Chinese factories.
Made In America is mattering more than ever now. According to an article on The Death of American Manufacturing, "In 1965, manufacturing accounted for 53 percent of the economy. By 1988 it only accounted for 39 percent, and in 2004, it accounted for just 9 percent."
If you can source products from the past that were American made, you will attract these buyers!
You can use terms like:
Made In The USA
Quality
US company names
US city names
Glory days
American manufacturing/manufactured
4 . Kitschy people who want something different and unique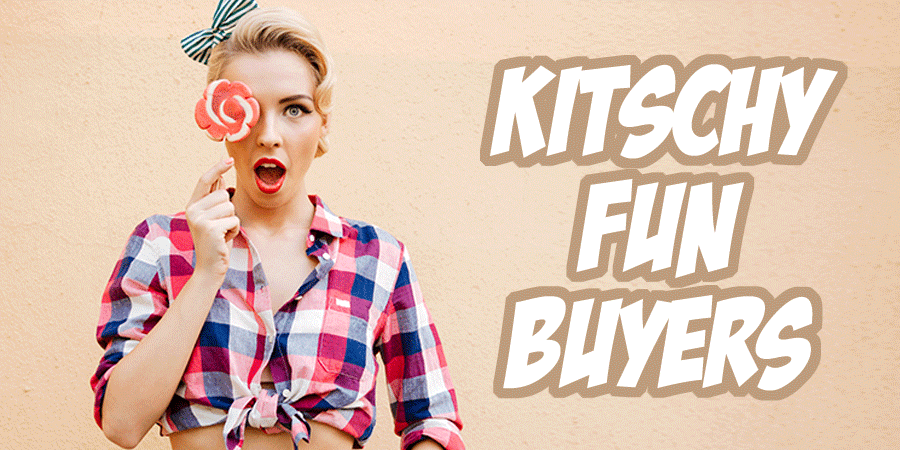 These are the people who embrace the fun and weird bits of vintage! Think about the Rockabilly girls who have the all pink trailers with vintage appliances or the gals who are wearing pinup girl clothing in real life. Do a search for kitsch on Etsy and you can find a wealth of fun items from big eyed cats to creepy cute big eyed cat planters.
This kind of buyer is not mainstream and Etsy is perfect for them because they are looking for one of a kind items that are not available at the local Walmart.
Keep your eyes out at garage sales and estate sales for thing that are "weird" to you that might appeal to this buyer.
You can use terms like:
Kitschy or Kitschy
Cute
Fun
Retro
Unique
Rare
Rockabilly
5. Hip people who want something different and unique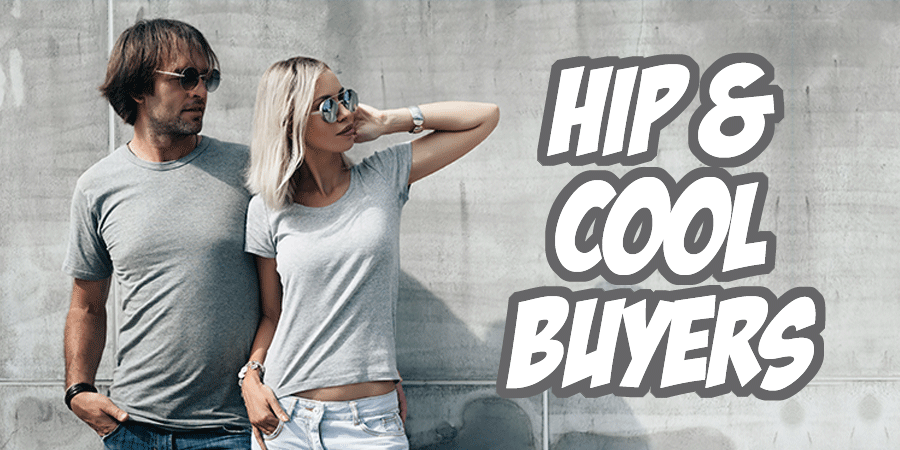 These people buy LOTS of my stuff! I know because I ship to Brooklyn and California frequently. These kinds of buyers are reading Architectural Digest and Dwell, looking for the latest retro trends and then hopping on Etsy to grab cool vintage finds to impress their friends with!
They are also the designers and interior decorators who are looking for "pieces" to show their clients how cool they are.
This gang is not price conscious and would be turned off by discount or too low priced items.
Some things to talk about:
Cool
Hip
Unique
Retro
Mid Century Modern
Modern
Designer
Museum Quality

>> Get 40 free listings when you




sign up for Etsy

here

<<

6. Collectors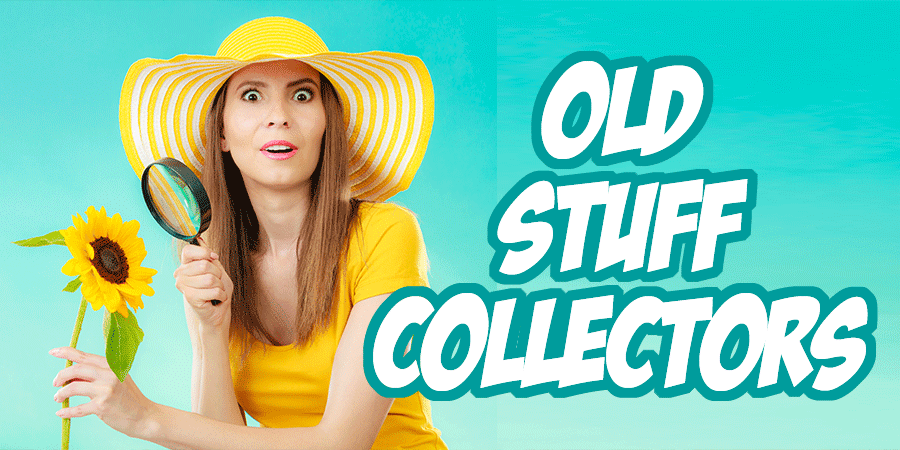 Oh my gosh, these gals be crazy! They are on the hunt for specific items to add to their collections. Whether they are looking for just the right color Pyrex dish or the perfect old cast iron bank, they are rabid to find just the right thing.
This is a quality crowd! They are very particular about the condition of items and do not want to see chips, dents or dings in their purchases (make sure to disclose ANY imperfections in your descriptions).
They are not super price conscious if you have just the piece they have been looking for!
One of a kind
Amazing find
Finish your collection
Get it before it's gone
Don't let this one slip through your hands
Collectors dream
7. Bed and breakfast owners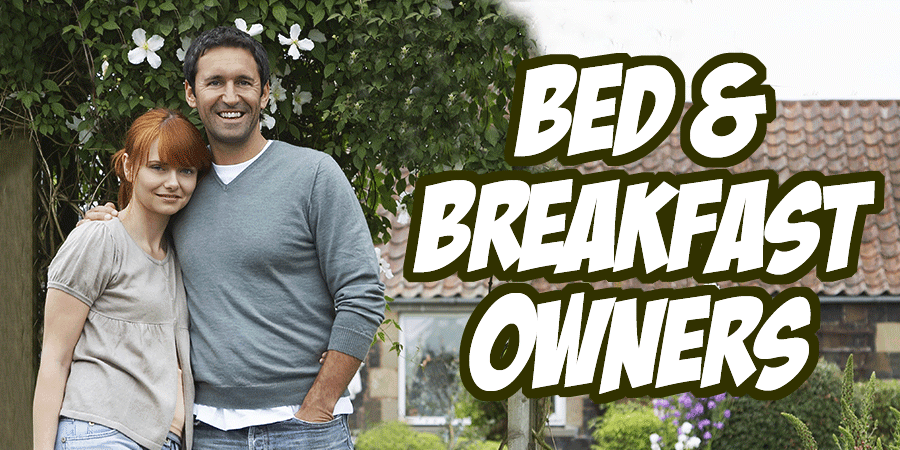 Bed and Breakfast owners are commercial customers. They are buying something that will be used in their business and will help make them some money.
Many of these people LOVE old houses and vintage and are willing to pay for quality pieces. That said, they do not want to overpay and Bed & Breakfasts are not huge money makers for the most part.
Things to find…. washstands, towel hooks, decor items, linens, front desk bells. Think of things that are usable and quality made.
Some things to talk about:
Antiques
Vintage
Bed and Breakfast
Functional
Working
Durable
Will stand up to use
8. Vintage home owners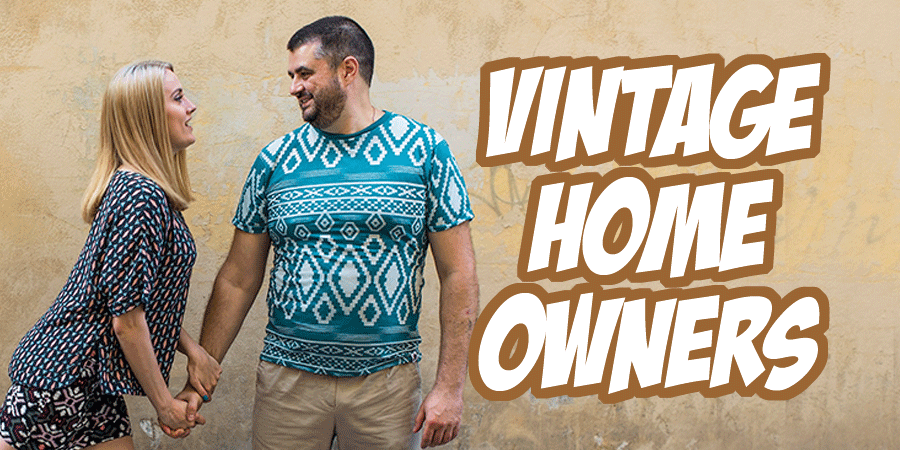 Oh my gosh, how cool! These guys just bought an old house and they have no idea what they are in for! Old wiring, plumbing, creaks and groans aside, this is a labor of love for these buyers!
They are looking for original period pieces that match the age of their home and are willing to pay decent prices for the privilege of authentic age on a piece.
Think architectural salvage, switch plate covers, vintage wall decor, old kitchen items, bathroom fixtures and furniture (if you don't mind shipping it!)
Some words to use:
Authentic
Vintage
Antique
Historic
Time period specific
Researched and dated at…
I found this at a mansion
9. Film and prop houses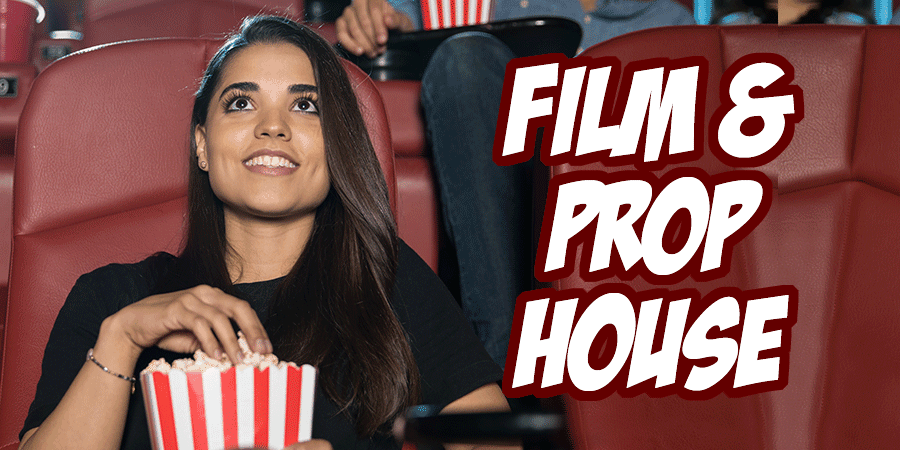 These people are looking for authentic period pieces from the 1990s back to the turn of the century. For them you want items that scream, "I'm the 70s" like avocado green mixers or 1960s cocktail shakers.
They are buying it for commercial use so they are willing to pay reasonable prices, although they may message you from time to time to see if there is any wiggle room!
The nice thing about these buyers is that quality is not always their top priority. They don't always care if an item is in working condition if it is just going to be in a scene in a movie.
Note: I am including film production assistants who are sourcing for individual films in this mix. They have the same needs but may have a smaller budget to work with.They may request to use their own shipping, let them and don't freak out, that is normal! Keep the postage cost to offset the effort required to ship by their preferred method.
Words to use:
Authentic
Retro
Put the year/decade in the details and description
Photo props
Photography props
Film props
10. People buying gifts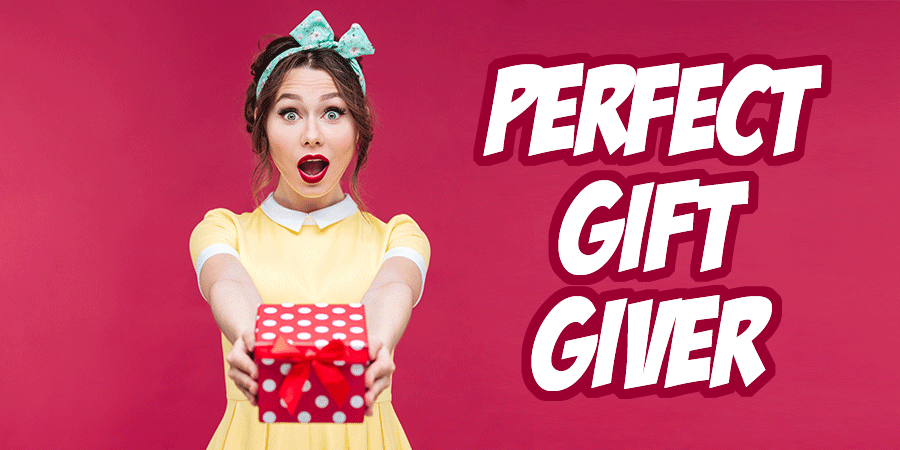 Oh my, this is so me too! I LOVE getting the perfect gift for the person I am buying for AND being the best wrapper EVERY… SINGLE… TIME!
If someone has a "vintage-y" girlfriend, sister, mother or friend, they may be cruising your store to find the perfect thing to get them!
A word of warning, they WILL be picky so make sure you disclose any defects or blemishes. They will also ask A LOT of questions about the item and may take a wee bit of time to make a decision. I tend to not "hold" these items for gift givers as they are not shop loyal, they are friend loyal.
They will pay higher prices than if they were buying it for themselves and may request that the item be wrapped, with a card and delivered to an address that is not theirs!
Words to use:
Gift for X Lover (dog lover, plane lover, railroad lover)
Present for X collector
Gift wrap available
Perfect for gift giving
Unique, rare
Make them happy
Christmas
Birthday
BONUS – People with old souls like me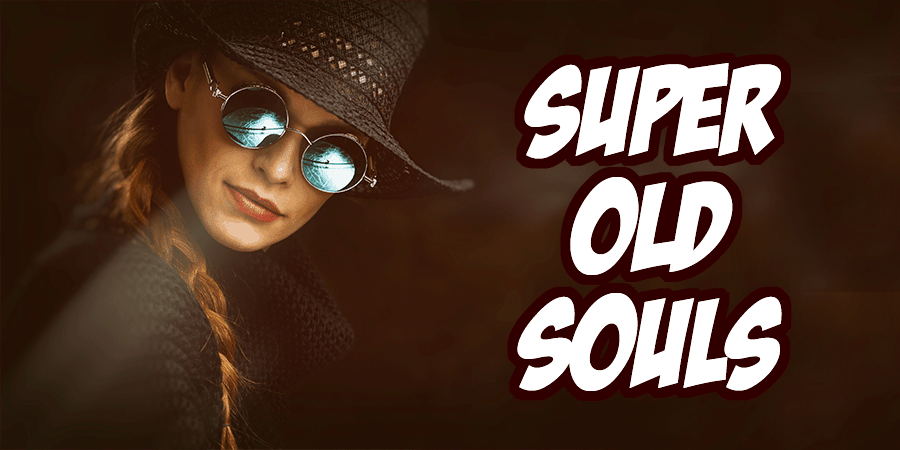 Okay, I am going to end with a little bit of airy fairy talk! This is the last one and is not a "formal" persona like the rest are.
This one is about people like me who feel a little lost in time. We love old romance novels set in past times and long for the days of Victorian splendor. Baroque decor makes our hearts go pitter patter and we have never seen a red patterned tapestry that we didn't love.
Some may pine for the days of poodle skirts and pink appliances or they may be into Steampunk and dark goth.
Our families and friends think we are weird for loving old "junk" and so we are a little lonely and looking for other people who love what we do too!
Make sure they have come "home" when they get to your store. Talk lovingly about what you are selling so they know you are a kindred spirit to them!
They have come to Etsy to find something wonderful and how you set up your store and describe your pieces can make a huge difference in how they feel about buying from you!!!