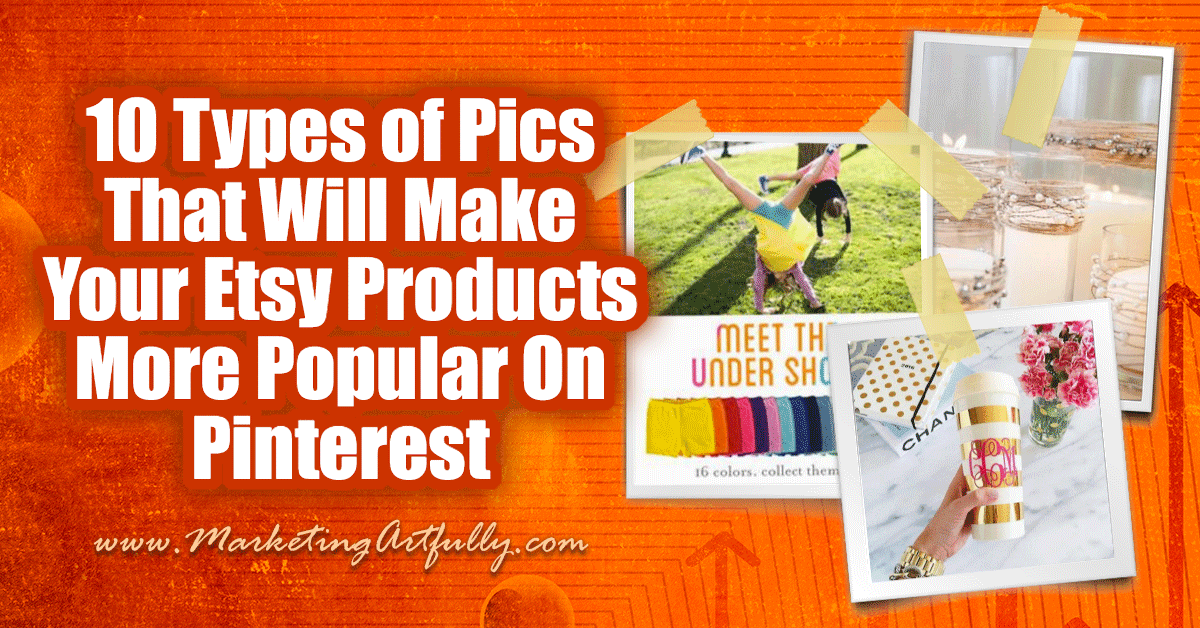 Figuring out what product pins are most appealing on Pinterest for Etsy and Ecommerce sellers has become a bit of a mission for me! I LOVE fiddling around with product photography and social media to see what will make my offerings stand out from just a tidal wave of competing products.
My methods are based on observation and luckily I have access to multiple Pinterest accounts because of my clients so I can find a variety of product examples to show you!
Here are the top 10 kinds of Etsy product photos that seem to be intersting to Pinterest users…
These are NOT all Etsy product photography since the world of buyers on Pinterest aren't Etsy focused, they are looking at and pinning all different kinds of items on the site.
1. Aspirational Images (In Use)
On Etsy and other shopping platforms, we have to show EXACTLY what they are going to get on at least the first picture. On Pinterest we can sell the best version of our products in use and show the dream of how it will help their lives.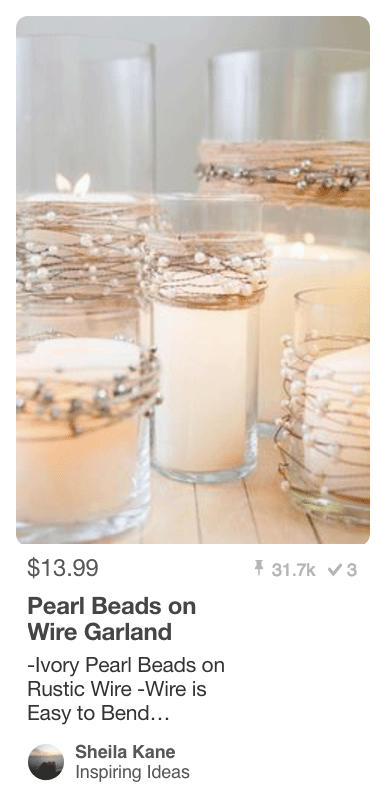 Soiree Supply – Buyable Pin (1000s of Pins)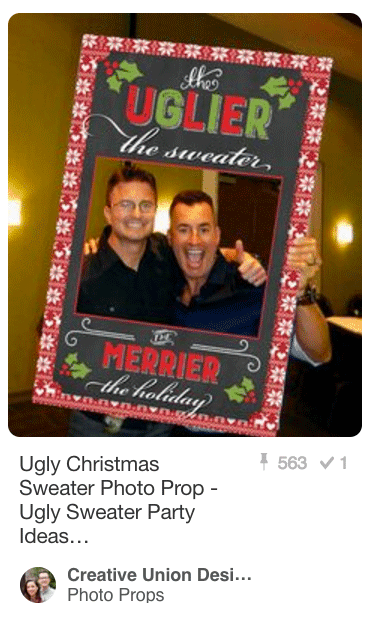 Creative Union Design – Regular Pin (563 Pins)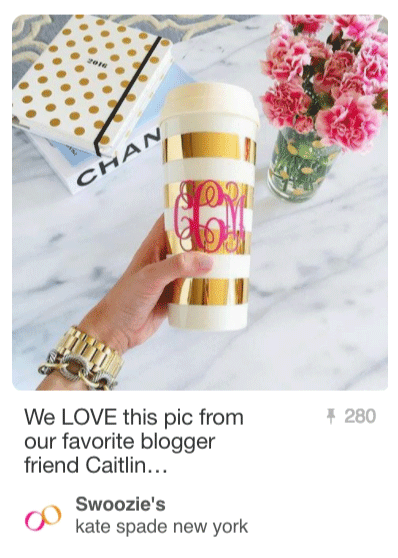 Swoozies – Regular Pin (280 Pins)
2. Tall, Multi Product Pins
I am super intrigued by these. I have been thinking about promoting my stores and having multiple photos seem to be a great way to do it! These pins seem to be selling the whole store rather than an individual product

Personal Creations – Promoted Post (1.5K Pins)

Old Country Store – Promoted Post (2.4K Pins)
3. Stylized Using Stock Photography
Sometimes it is just not possible to photograph EVERY one of your products "in real life". In that case it is nice to show it in a variety of settings using stock images and then overlaying your product on the image.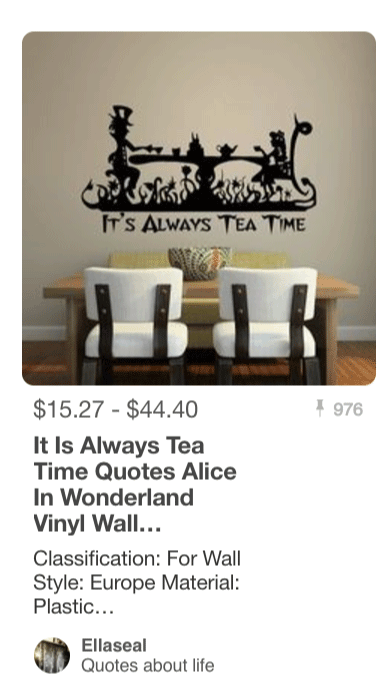 Ellaseal – Buyable Pin (976 Pins)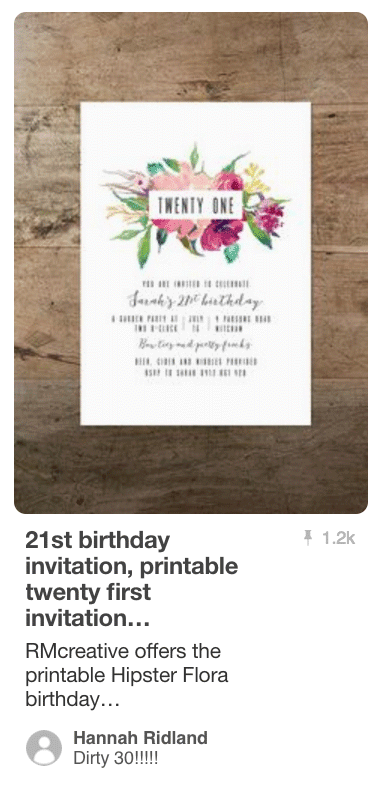 RachelVanderzon – Regular Pin (1.2K Pins)
4. On A Model
I know that it is hard to find a model for every one of your products, but having looked at LOTS of pins, it is pretty clear that having your products on a real person do make them "pinnable" and popular on Pinterest.

Etsy expired listing- Regular Pin (486 Pins)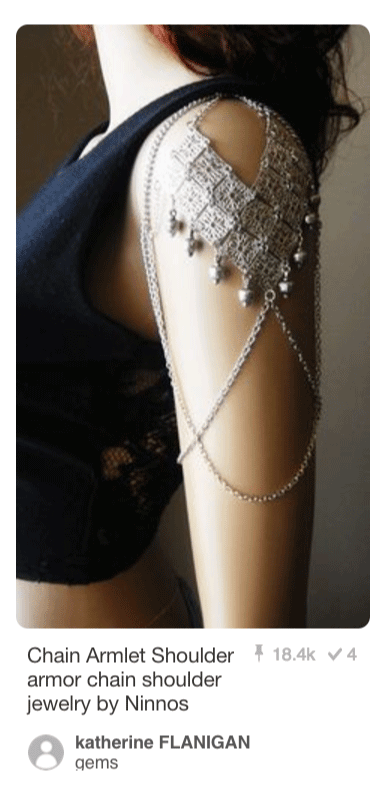 Etsy expired listing- Regular Pin (18.4K Pins)
5. Saying Who It Is For
So far we haven't see really any words overlaid on the pictures but these are super interesting as they are telling more about who it it is for rather than about the product itself.

Ona Bags – Promoted Pin (250 Pins)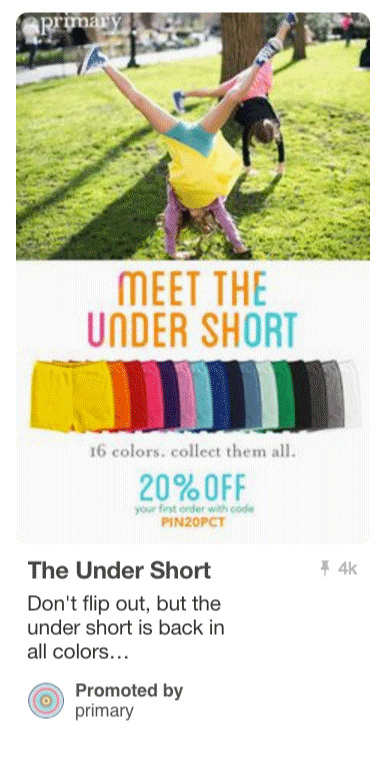 Primary – Promoted Pin (4K Pins)
6. Tall Rather Than Wide Pictures
Our first inclination as Etsy sellers is to have a wide short picture that will show up well in Etsy search. But there is no reason we can't have one that is super tall and takes up a LOT Of space on Pinterest boards.
Sparkle With Style – Regular Pin (5.6K Pins)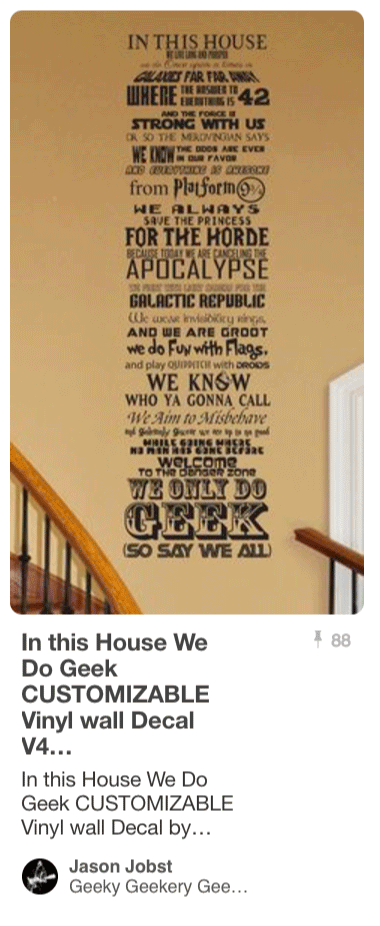 JobstCo – Regular Pin (68 Pins)
7. How To Use Your Product / Supplies
Okay, this is one that has been intriguing me as I have looked at THOUSANDS of pins. Yes, there are product pins, but there are millions more popular "how to" pins. Why not show how to do or your use your product. A fair amount of people will actually be looking to buy instead of make once they see all the steps!

Michaels – Regular Pin (5.1K Pins)

Poshmark – Regular Pin (100s of Pins)
8. Multiple Shots of the Product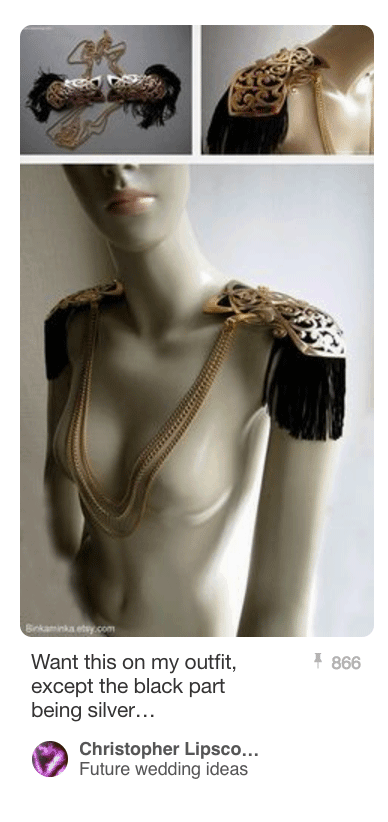 Unknown Seller – Regular Pin (866 Pins)

Just Wanterlust – Regular Pin (55.4K Pins)
9. Notes On Photos
It is sometimes a good idea to talk about a feature of your product on your picture. It doesn't have to be "this is what is it is", it can be something that is "news" like a new shade or can be just a description of the product.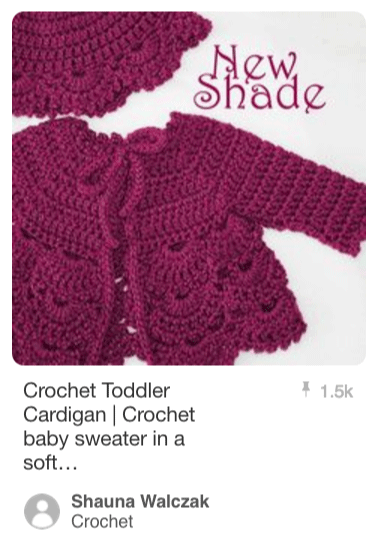 PinkyRoo – Normal Pin (1.5K Pins)
Grommet – Promoted Pin (2.7K Pins)

SouthernZoomer – Regular Pin (7.4K Pins)
10. Beautiful Photography
I think what comes to mind when start to think about doing our product photography the "fancy" way is these kinds of highly staged and elaborate photos that are frame-worthy. While I do love them myself and I WOULD do them if I was selling handmade, for a vintage seller like me it would be hard to take this much time to showcase each and every piece!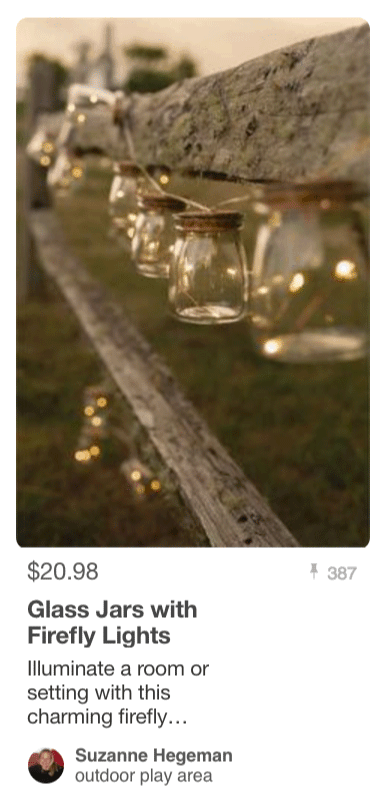 The Holiday Barn – Buyable Pin (387 Pins)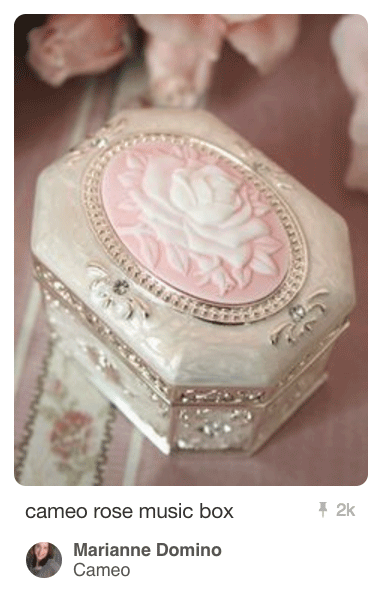 Unknown Seller – Regular Pin (2K Pins)
BONUS – Traditional Product Shot
There is a reason that Amazon and other big sites require that you use only white backgrounds for your photos. I feel like tall items are especially good for this on Pinterest. While this is a great example, I did find that these standard shots might not be as successful on Pinterest, especially if they are oriented in the wide/short way most Etsy pictures are.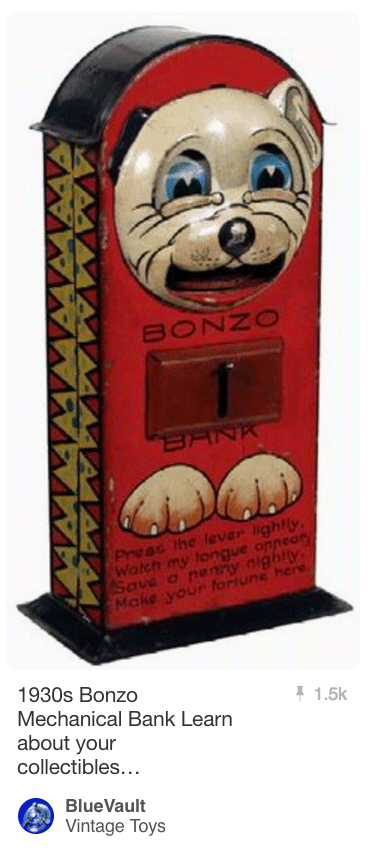 Unknown Seller – Regular Pin (1.5K Pins)
Product Photography Wrapup
It was super interesting going through this exercise and thinking about what types of pictures I should be taking (especially for my vintage Etsy store). I have gone back and forth thinking I should do highly stylized photos and then plain jane photos, never really settling on anything other than my "standard style" which is a rougher base and then a colored background.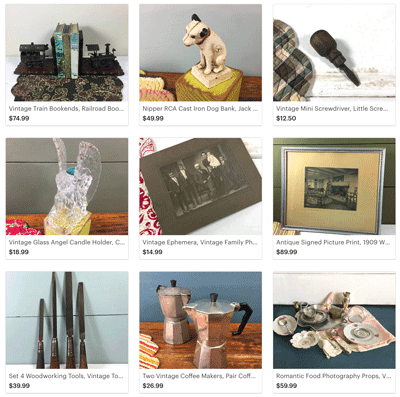 While I think that serves me well for most of my listings, I do think I could get more traction if I were to make fancy pictures for some of my great items and maybe send people to my category pages or even a super high priced stunning piece (I am thinking of a dragon cast iron ashtray that I will price high and never care if I sell it!