I have accidentally become a working artist in my 50s… yay! And it may surprise you to know I don't sell my work. Here are 10 ways you can make money as an artist!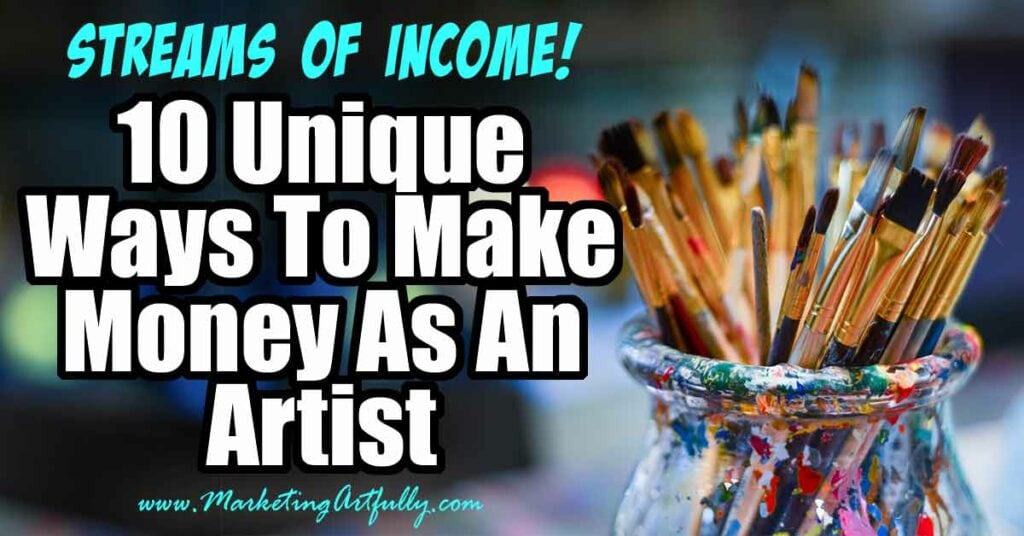 This post contains affiliate links. If you purchase anything, I earn a small commission at no extra charge to you. Check out my policies here.
My Artist Story
I have been in marketing since 1999 when I was an administrative assistant at web hosting company. Who knew back then that the internet would become such a thing or that knowing how to use it would be the cornerstone of my next 20 years of work!
All through my 30's and 40's I worked on the internet, making websites, doing social media for clients and learning how to write blog posts.
In my mid 40's my husband and I adopted 3 kids from foster care and my business world turned upside down. There were no more 12 hour days working with those little gremlins around! I had to find another way to make money.
So I started a second blog, Artsy Fartsy Life, where I share creative and caregiving posts. I also started a Youtube Channel with how-tos of my work.
I currently make about $3,000 a month exclusively from my Artsy Fartsy website, Youtube channel and affiliate income related to those things.
Someone asked why I don't sell my actual artwork… I do mostly magazine collage which uses images that are copyrighted and I don't want to run afoul of the photographers who own their images.
Making Money From Your Art
Today I am going to be talking about unique ways to make money from your art, but OF COURSE, you can sell it outright on a site like Etsy or in person and get money from it.
The other thing to think about is HOW MUCH money you want to make with your art?
Yes, we all would like to be able to be working artists doing nothing but creating artworks we love and selling them in high end galleries, BUT you can be a working artist and make money from multiple streams of income the way that I do.
To give you an idea, my business pays me about $60K a year outright as payroll, but it also allows me purchase my art supplies as a tax deductible expense. THAT may be my favorite part, being able to purchase any supplies I want and getting to try them out as a "business".
10 Ways To Make Money As An Artist
Okay, now let's get down to business! There are SO MANY ways to make money as an artist… these are just a few and I would love if you left a comment below adding to this list if you another way I haven't listed.
These are in no order other than how they popped up in my mind, not by ease of doing or how lucrative they might be!
Oh, one last thing, some may be better for paper artists and some better for sculptors or even assemblage artists. Keep an open mind and try to think how you can adapt these ideas for your own art!
1. Sell Your Artwork On Tshirts or Mugs
There are websites like Red Bubble where you can upload your artwork and Printify, which hooks directly to shops in Etsy where you can sell Tshirts, mugs, tumblers and almost anything else you can think of!
The beauty of this is that don't have to create the structure to sell, no website or shopping cart needed… those sites take care of everything!
That said, you will still have to grow your store or promote your products to some degree to be able to make sales.
2. License Your Artwork
Next up is licensing your artwork to other's to use in their products. This can be done as a one time fee or a per piece sold kind of agreement.
Here is an example of how I licensed a piece of my artwork for Rebekah to use on her journal cover.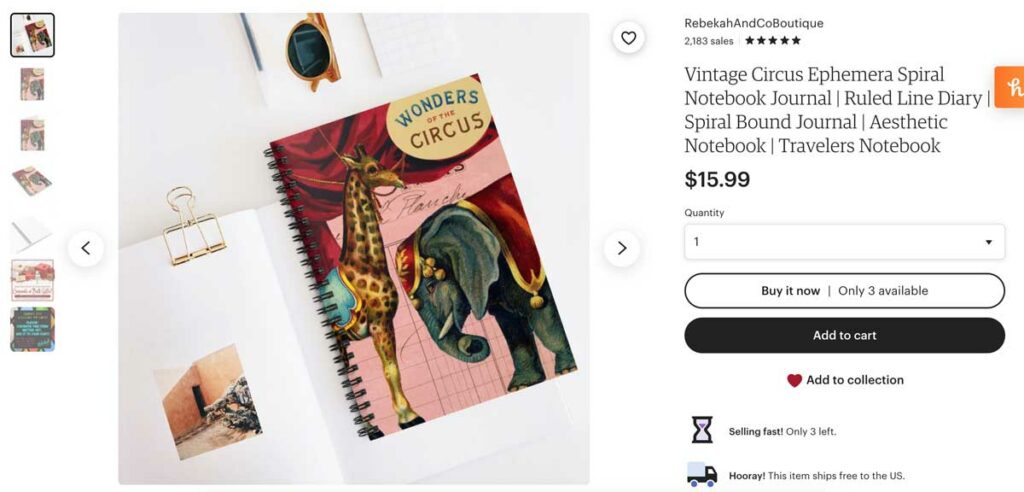 There are many ways you can get the word out that your artwork is available to license including Creative Market and even on Etsy, saying that Commercial License is available!
3. Sell Classes
Another great way to earn income as an artist is to teach other people how to do what you do!
One of my favorite artists, Dyan Reaveley has a great website where you can take classes on a variety of different paper crafting topics. For her site, students pay per class and she has to generate all the traffic herself!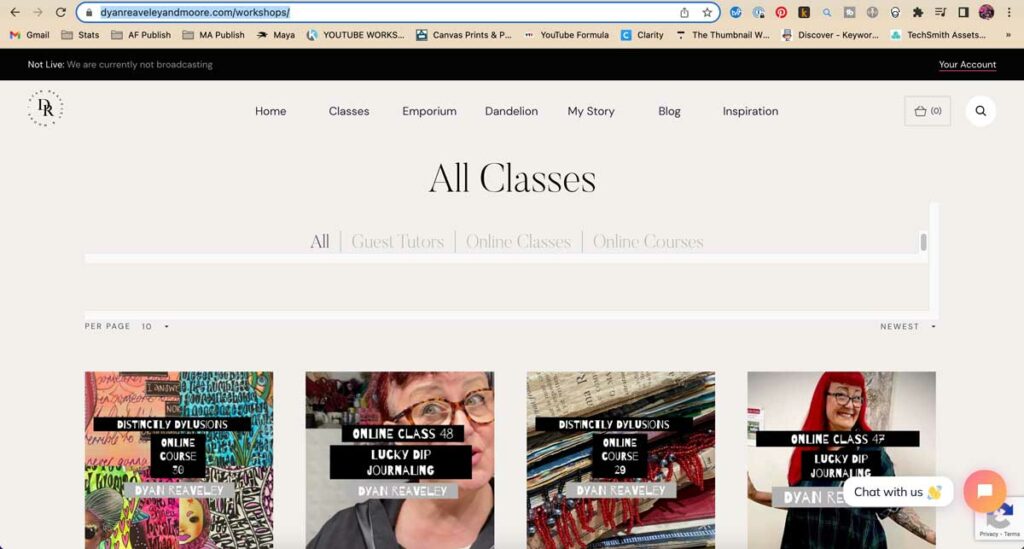 Another way to sell classes that you DON'T need to make your own website for generate your own traffic is Skillshare. You just upload your classes there and Skillshare has students who are ready, willing and able to watch them!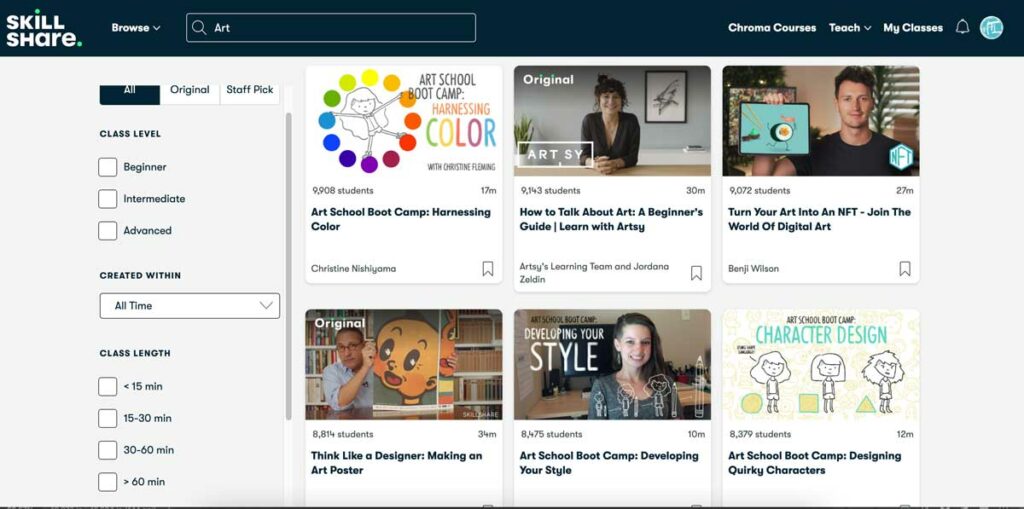 4. Start A Youtube Channel
This one requires a level of technical knowledge and promotion, but it is super fun to grow a community of people who love your art!
On my Youtube channel I cover topics like magazine collage, art supplies storage and mixed media. I get a small commission from ads shown on views.
That said, it is extremely hard to grow a Youtube channel. I spent last YEAR doing a video a day. I got monetized in about 4 months, but the income is a lot lower than blogging.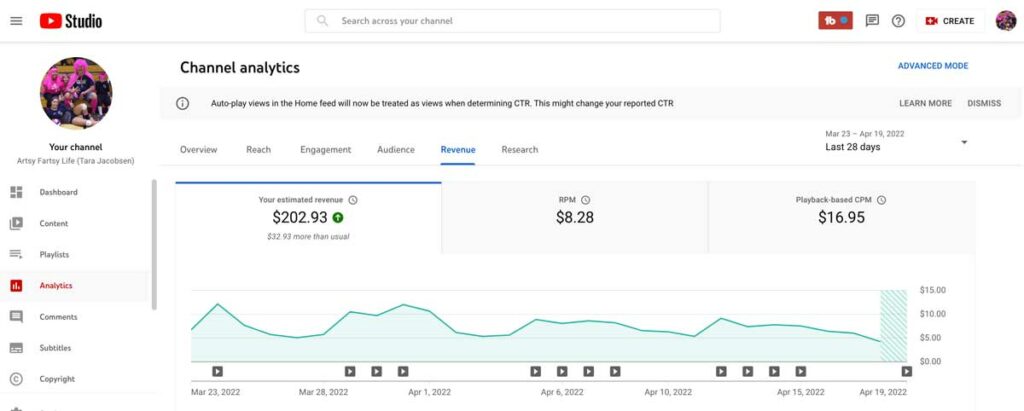 5. Blog About Your Art
This is where I make most of my money! If you can get above 50K hits a month you can join Mediavine and get paid commissions on your ads… whoo whoo.
I KNOW, results may vary…. I make about the same amount on both of my websites when one gets a ton more traffic, but I think it is goo to know that you can make money from your blog traffic!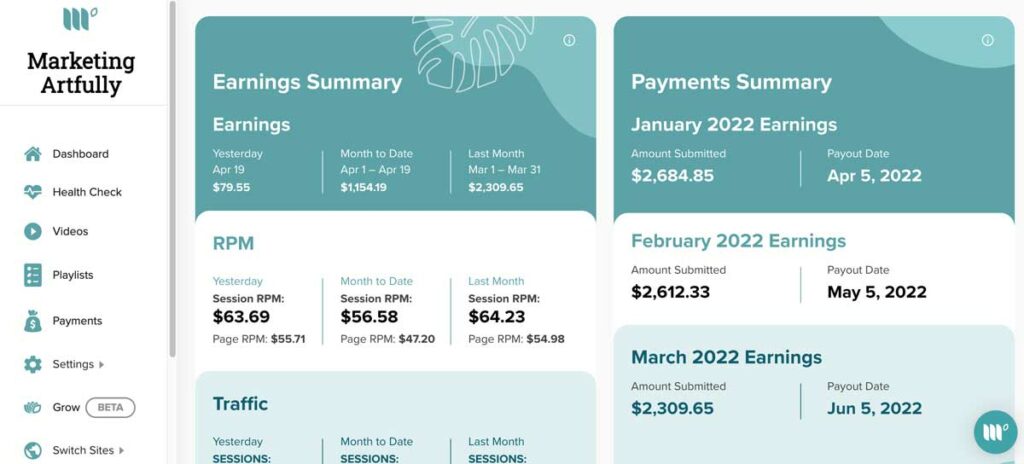 Okay, here is the thing… it takes A LOT of work to be a blogger and not everyone is cut out for it. Functionally you have to work for a couple of years, hoping that you will earn an income later.
That said, if you like to write and are willing to put in the work, I have found this to be the most lucrative income stream I have!
6. Promote Affiliate Products Related To Your Art
This one might be the easiest way to start earning income as an artist!
Whether you are sharing your art on a website, videos or even social media, you can direct people to the products that you are using in your art and give them a chance to buy them through your link!
When you are just getting started, becoming an Amazon Affiliate is the easiest (they take everyone!) The benefit to this is that you get paid on ANYTHING they buy from Amazon for the next 24 hours. The downfall is that your "cookie" only lasts 24 hours and they pay a really low commission on most things (usually around 3%)
I LOVE Share A Sale for affiliate recommendations. They have A LOT of artist related websites that you can represent and the nice thing is that their commissions are generally in the 10% range! Some that come to mind are Joggles, Simon Says Stamps and Scrapbook.com.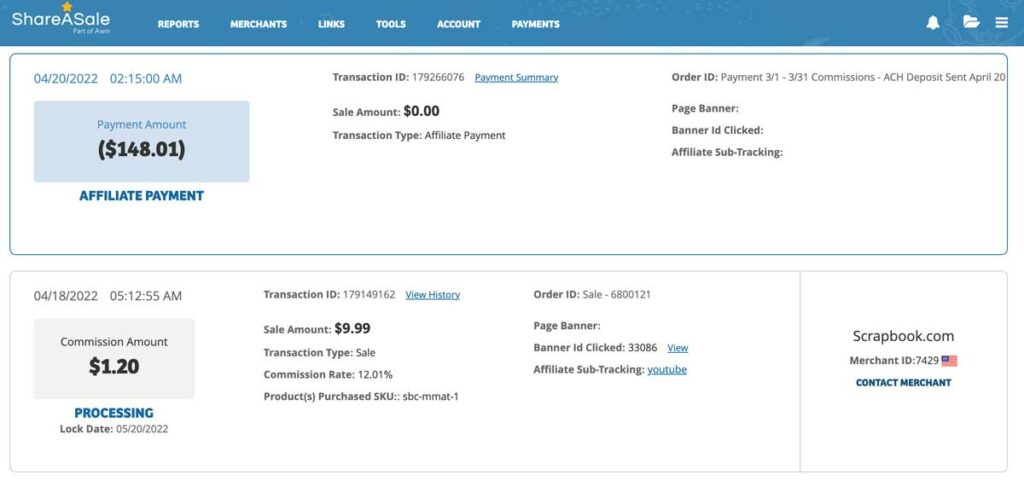 For me this is just another stream of income, but some people make thousands of dollars a month with affiliate sales.
Additional Resource :: Affiliate Marketing For Artists
7. Grow A TikTok or Instagram Channel
Here is one that I don't do, but have taken promoted posts on my website so I know how the system works!
If you can grow a following on either Tik Tok or your Instagram social media platforms, companies are willing to pay you to make content about their products. Depending on the size of your channel this could mean THOUSANDS of dollars for creating a single post or video!
Growing a TikTok or Instagram could also lead to craft or art companies contacting you to be a brand ambassador. Don't forget your goal is to MAKE MONEY, so if they are offering free products and it will be a lot of work, consider that carefully!
8. Take Commissions
Once you start putting your work out in the world, people will ask you to make pieces specifically for them… whoo whoo!
Here are a few caveats that you might consider (from a gal whose whole business used to be doing creative work for people)…
Make sure you are charging enough… custom art should cost more than "regular" art
Let them know that you will be doing it in YOUR style… sometimes people will ask you do something that the found they like that is not your style
Get paid upfront (or at least 50% up front)… you are spending your time to do this and your time is valuable!
It is super flattering to be asked to make artwork for people, but it is also super stressful… at least for me! I worry that they will like what I made them!
9. Work With Interior Designers
If I was selling my actual artwork I would, for sure contact local interior designers who are contracted to purchase art for buildings and businesses in the area.
These designers need to find artwork that is appropriate for their customers, they get paid a fair wage AND you get paid a fair wage because you are selling "Business to business" rather than selling "Business to consumer".
Starting this is easy, just reach out to designers in your area who list commercial buildings on their site and email them a nice letter with examples of your artwork that you think will be appropriate for public spaces.
10. Sell Notecards With Your Art
On thing that I LOVE to buy is notecards that are suitable for framing!
The nice part about this is that you can size them at 5″X7″ or 8″X10″ and anyone can go buy a frame that they fit in.
Also, selling these sizes makes them easy to ship, OR you could sell digital versions and avoid having to bother with the printing at all OR you can do print on demand, there are so many options now!
Art As A Business
If you are not a lifelong business owner the way I am, you may be freaking out a little bit right now thinking of making art as a business.
But you CAN make money from your artistic endeavors in ways other than "selling art" in galleries or just trying to sell original artwork at craft fairs or on Etsy.
I KNOW, I listed these about but just give them a thought… you can earn money as an artist by…
Turn your "doing artwork" into an online course
Sell licenses to your art at online marketplaces
Get a passive income by adding affiliate links to social posts or websites
Sell art prints of your artwork
Go "Business to business" and work with high quality professionals to put your art pieces in public building
Find potential clients by letting EVERYONE know you are willing to commissioned pieces
There are SO MANY ways to make money with your art that I hope at least one of these sparked and interest and you will at least check it out!
Unique Ways To Make Money As An Artist Wrapup
I KNOW, I make is sound so easy, because for me mostly it is! I have been on the internet for years and am good at online things, BUT there are so many ways to make money as an artist in person too!
Figure out what your special skills are and then use them to help add another income stream to your business as an artist.
It used to be that professional artists were ONLY people who sold in fine art galleries, but now anyone can earn money as an "art business".
If you have any questions or suggestions for other ideas… hit me up with an email tara@marketingartfully.com!