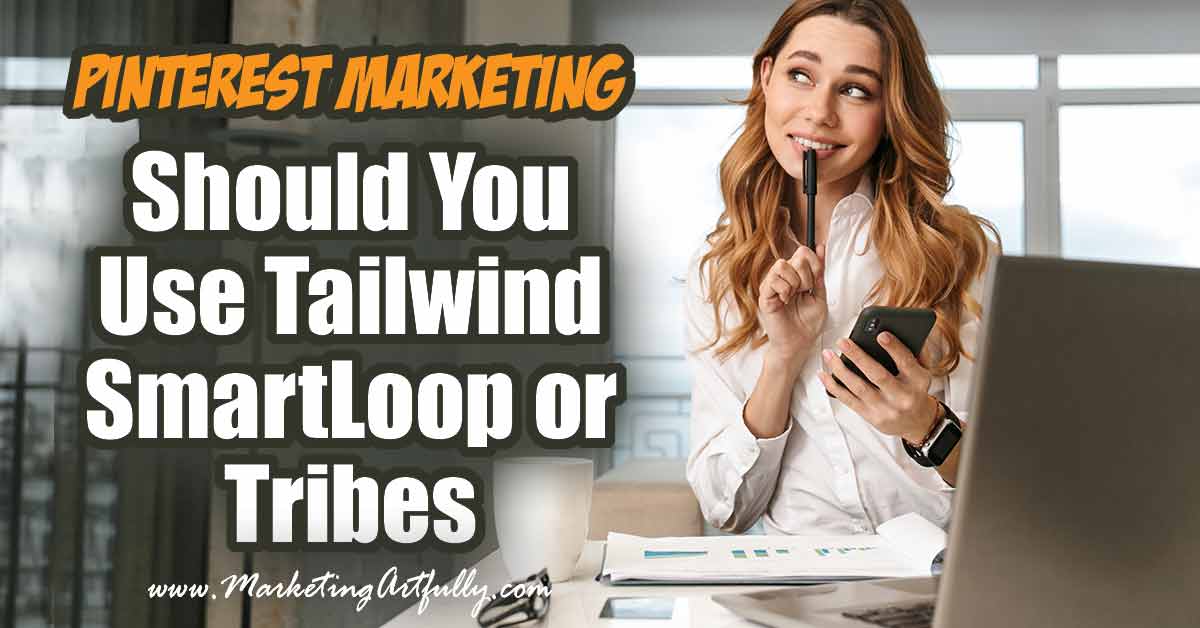 How to use data to see which Tailwind tools will work best for your business, blog or shop! Tips, ideas and strategies for using Smart Loop and Tribes to increase views and sales. Wondering how to grow your Pinterest numbers? Check out these tools!
Tailwind is my all time favorite Pinterest scheduling tool! It has so many features like scheduling, looping and Tribes which let you share with other users. That said, it is super important to know which of these features are right for your business!
This post contains affiliate links. If you purchase anything, I earn a small commission at no extra charge to you. Thanks for your support! read all my polices here
What Are Tailwind Tribes and Smart Loop?
Real quick like a bunny, let's talk about the difference between Tribes and Smart Loop!
Tailwind Tribes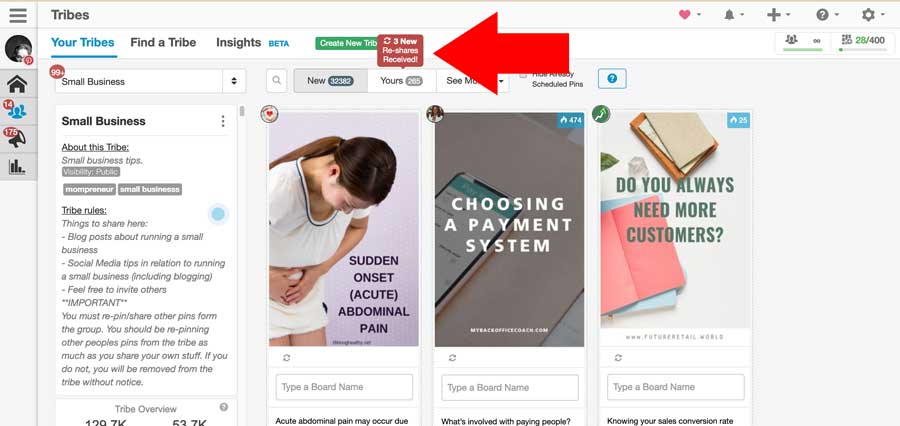 Tailwind Tribes lets you post your content into different groups that you join, and then other members share it out to their boards! This gives you access to pinners with similar audiences to your content and can be a great source of traffic. The smallest level of tribes is free so be sure to check it out after you finish reading!
Tailwind Smart Loop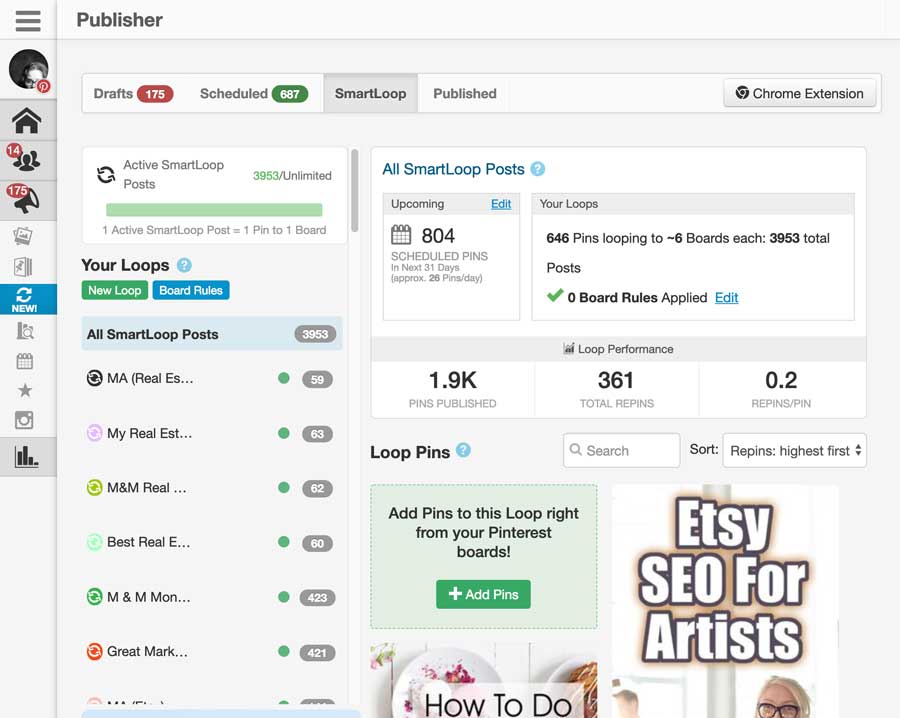 Tailwind Looping is when you post your own content on your own boards over time automatically (set it and forget it!) While you don't get the benefit of of having other pinners sharing your stuff, it does allow you to get older content seen. Before looping some of my older content was just about invisible on Pinterest because the pins were so old and I am not a spreadsheet, track things gal. There is a free version for looping too!
My Tailwind Setup
I am a typical entrepreneur and have LOTS of different parts of my business. I have 3 blogs, 2 shops and a myriad of other things that I share on my Tailwind account (they charge by the number of things you do in your Tailwind account, not by how many different places you promote.)
I have these settings on my account…Current Annual Subscriptions by Account:
Tribes Elite PowerUp (400 Tribe Posts a Month) – I just bumped up from 200 a month after checking my stats and running out every month, that said, I have A LOT of content and pictures!
SmartLoop Unlimited PowerUp (Unlimited)
My Google Analytic Numbers
It can be very tempting to check how many shares you get on Pinterest, but for me the real test is whether I am getting blog views or Etsy shop views!
I use a free Google Analytics dashboard from Kristie Hill to pull these numbers from analytics! You for sure need this if you are going to be doing Tailwind marketing!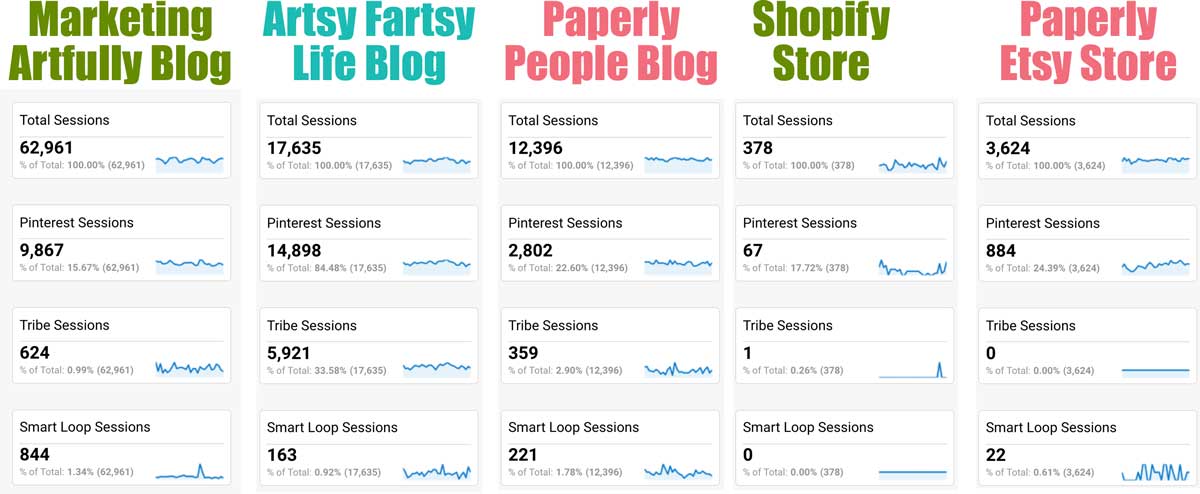 So these are my numbers for my different web properties…. as you can see I am a very diligent blogger and not so much of a good shop owner (the low numbers from there are from benign neglect, not anything to do with Tailwind's ability to drive traffic!)
These are my personal results, but Tailwind does publish the typical Pinterest growth for everyone who uses their tool if you're curious.
What The Data Means!
Some things that jump out at me looking at these all together….
I am MUCH better at promoting my blogs than my shops!
Marketing Artfully is a big old site… since I started updating my pins and added Tribes and Looping I have increased my Pinterest traffic for sure, but because I get more Google traffic it isn't as obvious…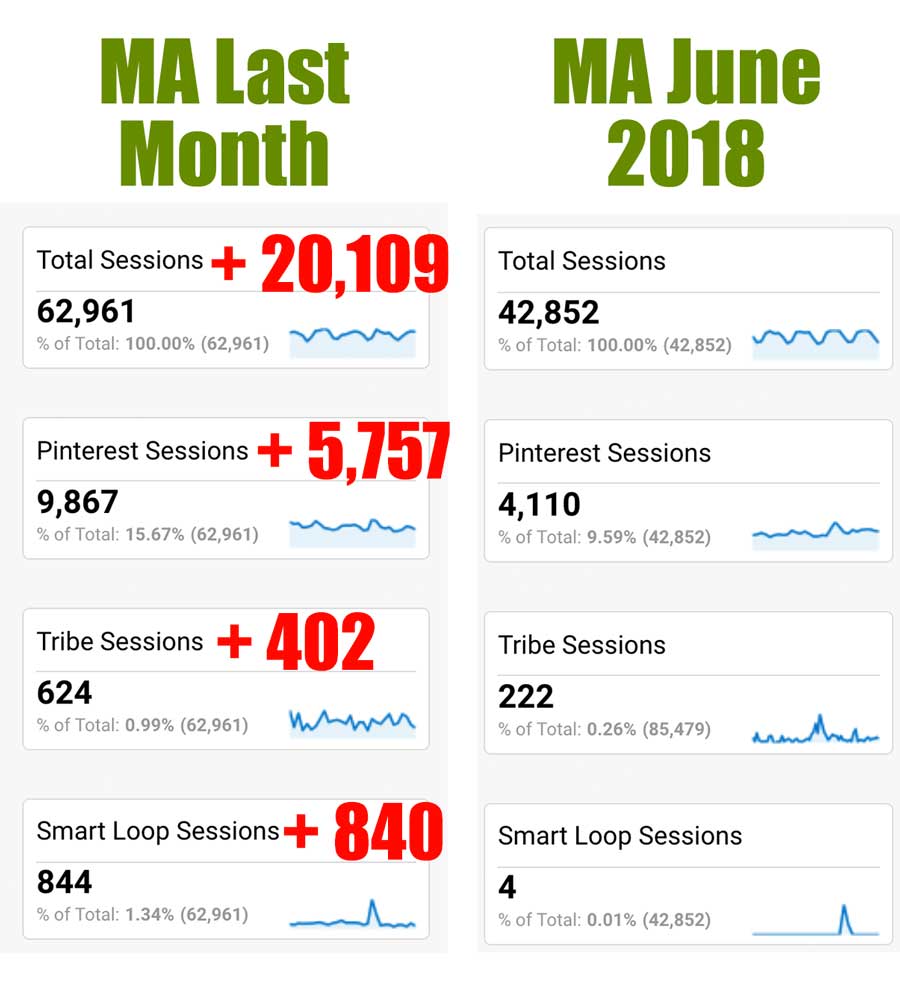 For sure, having Smart Loop is the ONLY way I get almost 1,000 more visits… like I said before, I wasn't sharing my old blog posts hardly at all before!
Paperly People is for sure getting some help from Tailwind… 580 hits last month… good job Tailwind.
All of that is nice, but HOLY COW… Tailwind is helping me SO MUCH ON Artsty Fartsy Life!
The first numbers are February-March 2019 and the second ones are from 3 months ago… crazy talk!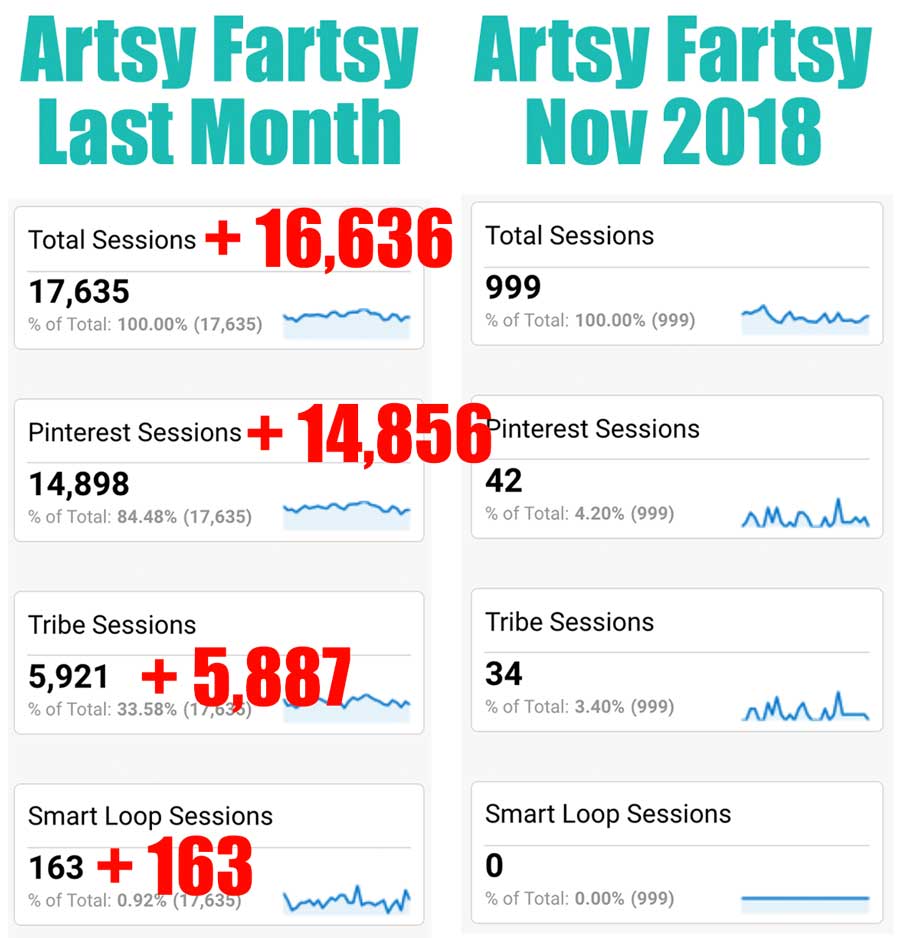 If you are like me, you are going to be wondering what the heck happened? Well, I started writing posts about caregiving for Alzheimers and dementia as you can see by the top posts on Pinterest titles (also from the Kristie Hills Analytics Dashboard!)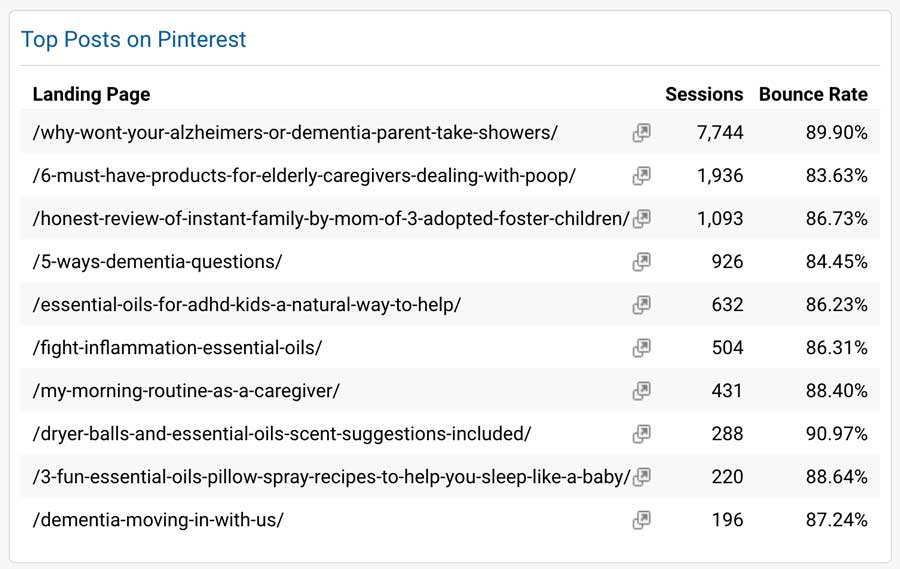 So… it is a combination of writing about a new topic AND belonging to Tailwind Tribes! I have found a great Caregiver Tribe that is super in line with what I write about. We all share each other's posts and all the little boats rise up together!
Pinterest Tools Mentioned In This Post
Tailwind Pinterest Tools Wrapup
This was super fun to do! I generally obsess about my numbers first thing each morning, but doing it this way really showed me that SmartLoop works great on some things and Tribes works great on others!
I also need to dig down into my boots and start promoting my darn shops… can you imagine the results I would get with just a teeny, tiny little bit of effort?
Last but not least, let's talk about the cost. I pay about $400 a year for all my Tailwind tools (the bill them separately so you can pick and choose). That is because I pay annually and got in early on a bunch of them (I am a total Tailwinds fan girl!)
But let's just calculate the ROI (return on investment) for me for just Artsy Fartsy. I got about 6,000 Pinterest views from Tailwind last month. The RPM (amount I make per 1,000 visitor)s to my site is $13.42 so if I just took that one little part it would take me 4.96 months to pay off EVERYTHING I use Tailwind for and the rest of the year would be functionally free money! Whoo whoo!
Now, if I was promoting my Etsy shop and selling things at a higher level it would take even less time to make to make my money back!
Hopefully this has helped you figure out if Tailwind SmartLoops and Tribes is right for you!