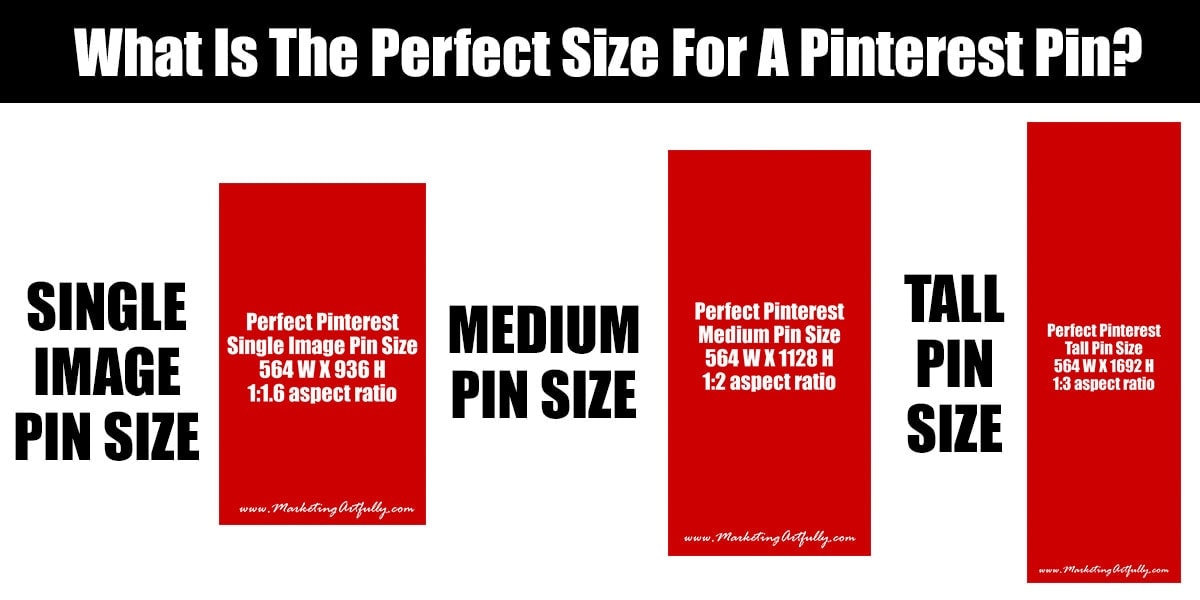 In Pinterest Marketing Banner size matters! Today we are going to take a look at the different sizes and layouts for Pinterest pins and see what is working and how we can make our pins better.
Note: My only reason for doing this is find out what size pins Pinterest likes right now. I do not sell Pinterest Marketing Services, nor do I think that this is the height of scientific research. If you want quant data, go find a geek, this is marketing data that I can use for my business and to help my clients!
My methodology…
First off I am writing this post mostly for me so I can see what kinds of pins are receiving repins. I feel like I have some amazing content that is not getting the love it deserves on Pinterest and I want to have the best chance of getting repins and shares when I make my pins going forward. I will update this post with my new numbers from time to time as I go.
Here is my Pinterest Account >> Tara Jacobsen on Pinterest. I currently have 2643 followers and an average of 49 daily repins from 40 repinners. I found this information in my Pinterest Analytics > Profile > Repins. (3/30/2016)

I decided that I would start with the overall "popular" tab on Pinterest to see what pins were considered popular by Pinterest according to number of likes and repins.
What Is Popular On Pinterest?
So this was super interesting. I stopped real quick to think about what I was seeing on the "popular tab" in my Pinterest account and kind of sorta thought that they all looked like things that I would enjoy anyways. So I thought, hmmmmm I wonder if the popular tab is different for everyone. I logged into two of my other accounts (Paperly People and Glamorously Vintage) to see if they were the same "popular" things and no they are not. Every one of the accounts had different popular posts!

So for this little experiment I am going to be checking all three accounts for popular pin sizes and layouts so we can get a good idea of what is popular across a wider spectrum. That said, it is still me and I still like the same kinds of things on these accounts (within reason) so there won't be as much variation as if I was, say, a man in England who liked football and The Beatles.
Wicked Tall Multi Item Pins

Peanut Butter Cookie Brownie Cups (564 W X 1714 H) Okay this first one is obviously popular with 2719 repins and 284 likes.
It is a rich pin (meaning that the blog has her site set up to show the recipes and pull the details… you can do this for your site using the Yoast SEO plugin). There are 5 separate pictures and just a small area where she lists the name of the item. There are also subtle white bars between the pictures separating the "frames".
The title of the picture extends out over the edges of the other pictures making a white border around the other items.



DIY Wedding Decorations (440 W X 1752 H) This one is not super popular with only 125 repins and 24 hearts, but is definitely a great example of really tall pins.
This one is super interesting as seems to be showing how to do a DIY craft project for a wedding decoration. Following the pin, it just goes to a blog post that has only that image and then a link to who seems to have made the pin originally, maybe the company that makes the tool in the image.
There are six separate images and just a small set of words at the top that shows that it is a "Pomander, Step By Step". I guess the round thing is a pomander!

Indoor Outdoor Stair Gate (564 W X 1974 H) This one has 104 repins and 13 likes. The reason I picked it was that this is a commercial product that includes pricing as part of a rich pin.
This one has 4 larger photos showing that the gate is good for stopping pets and children from using the stairs.
There are three different background stairways for the four pictures (the first and the last are the same stairway.
The top picture has the indoor/outdoor stair gate description overlaid the item and showing how it hooks around the ends of the bannister.

A Blue, Peach and Rose Wedding Pin (564 W X 1473 H) This one is a compilation pin from a bunch of different sources that One Fab Day made into a "popular pin". It has 2,648 repins and 301 likes.
Obviously this blogger knows what her audience likes in a pin. The color scheme is very much that light blue and rose tones and I love what she did below with the color callout palette.
She also has the elements of this pin in a sideways version for the top of her blog post, suitable for sharing on other social media platforms. Doing a search on Twitter and Facebook I could not find them, but did find some social share of the super tall pin from Pinterest.

The Perfect Pinterest Tall Pin Size (564 W X 1692 H)

The average size of these tall pins is 533 W X 1728 H with 3 out of 4 having a width of 564. That makes an image ratio of about 1:3.
So if we go with the idea that 564 is the perfect width then the height should be 1692 to maintain that aspect ratio.
A note: the maximum Pinterest image size width is 735 so that ratio would be 735 W X2205 H. One problem I see with making photos that large is that they will slow the page load time down on my site so I am going with the 564 W X 1692 H.
Obviously you can have many different elements on a pin of this size. My informal polling showed that there could be between 4 and 11 on the absolute busiest pin of the bunch. 

Two Pictures Tall Pin

Bourbon Teriyaki Pork Tenderloin (564 W X 1577 H) This one is just a two picture shot like many food bloggers use. It has 6,259 repins and 446 likes.
There are two pictures in the shot. The first is an action shot of cooking the meat and the second is a shot of completed product. These images are very different and contrast-y to each other.
I was surprised that this pin is actually as tall the regular tall pins as it seemed shorter because it was less busy.
There is a middle section for putting in the pin title and the website link.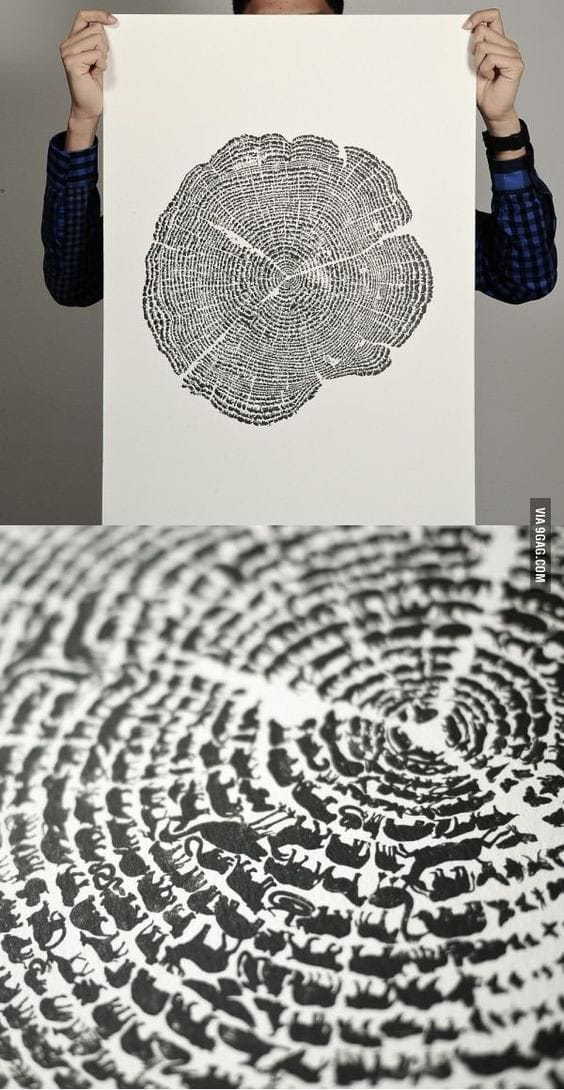 Tree of Life Poster (564 W X 1090 H) This one has 1771 repins and 680 likes.
It is two versions of the poster, an overview held up by a person and then a closeup of the design that makes up the print.
One thing that is very strange about this picture is there is a "Via" reference on the right hand side, but then the pin goes to a website and that site links to a place to purchase the poster, none of which match the reference on the picture.
This one interested me because it was almost two equal sized squares.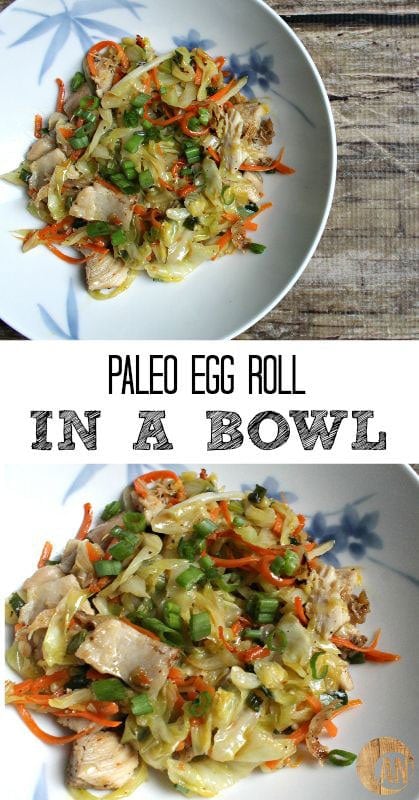 Paleo Egg Roll In A Bowl (419 W X 800 H) This one has 15,302 repins and 794 likes. It is not a rich pin in the sense that it doesn't pull the recipe or ingredients.
I like that there is sort of a "long range" and closeup view of this dish.
While I am not a paleo dieter, I have to think that the recipe must be killer to have sparked such a great response!
The Perfect Size For Medium Pins (564 W X 1128 H)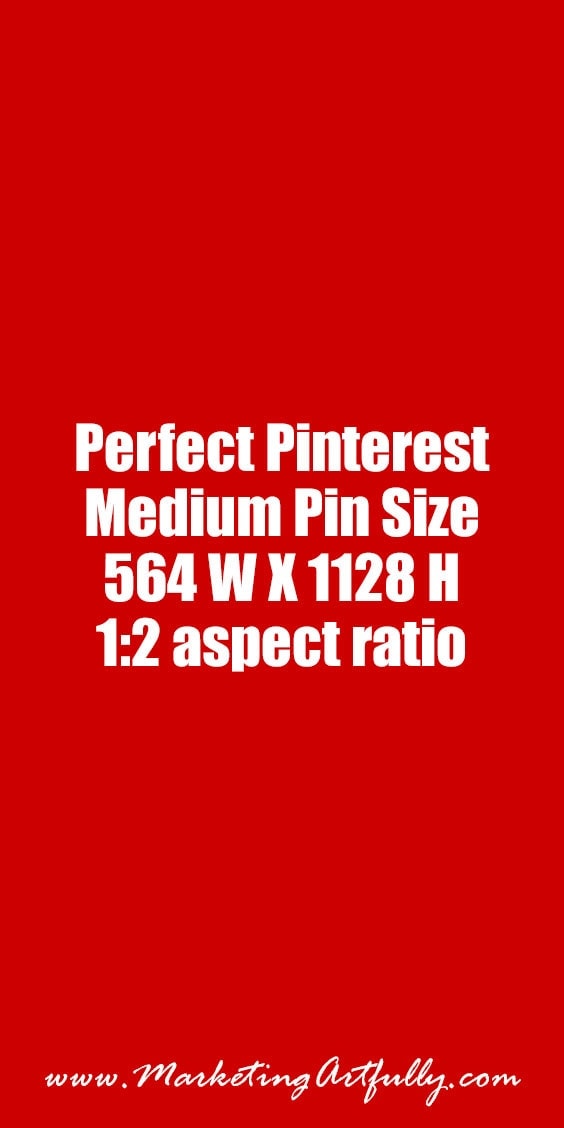 These pins show two different views of the dishes and is a popular way that food bloggers show off their creations. But what really shocked me was how few of these types of pins were shown on the "popular pins" pages. None of my accounts had more than a handful of these and they were all very blah when they did show up.
It seems like the perfect size for this type of pin is a ratio of 1:2, 564 W X 1128 H)
Bonus Post: Pinterest Marketing Fails | How Bloggers Are Screwing Up With Tiny Little Pictures
Single Picture Pin 
While there were a lot of tall Pinterest pins, far and away the most pins on the popular pages were one picture pins (which kind of shocked me).

Cute Casual Chic Outfits (564 W X 1557 H) This pin has 1,644 and 366 likes. There is no writing on this pin to indicate what it is about.
The description does state that that there are other outfits in the accompanying post, but I have to think that some of the pinners are just reacting to this woman's outfit and saving it copy.
Related pins show similar casual outfits worn by women.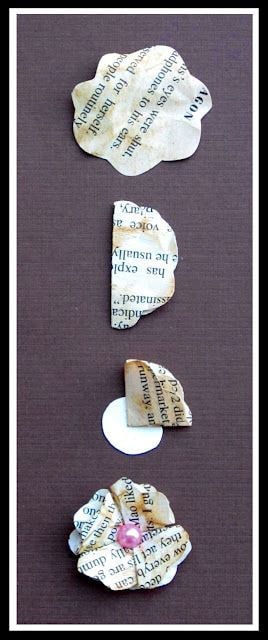 Cool Flower One Picture Pin (268 W X 640 H) This one is a testament to the fact that a great picture can overcome any kind obstacles. There is no title on this pin and no description of what it is. It has 1,520 repins and 160 likes. This is actually a tiny sized picture. The Ratio is 1:1.4.
It is functionally showing how to take scraps of paper and turn them into little flowers. Because there was so little information about this one, I checked and it seems that there are a lot of related pins that show ho who make flowers from scraps of paper (although I can't for the life of me understand  how Pinterest knows that is what this pin is about).
This could almost be called a multi picture pin because there are four elements, but it really is reading as a one picture pin so I put it in this section.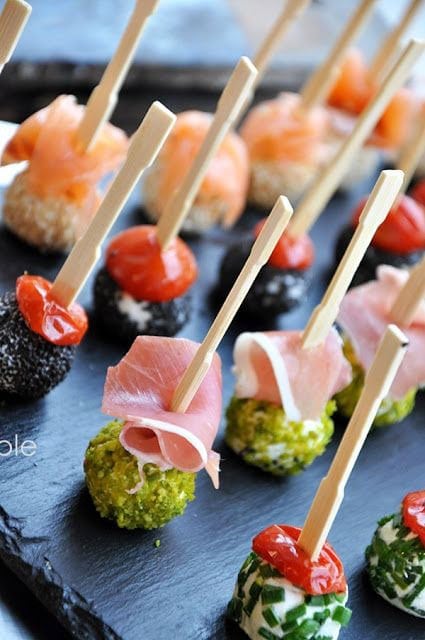 Goat Cheese Appetizers (425 W X 640 H) This one has 339 repins and 27 likes. It really is a snazzy pin, but again, not all that big a size photography. Both this one and the previous one are small wide than "normal" Pinterest pins.
It is bright and colorful and definitely something that caught my eye in the stream.
The ratio of this pin is 1:1.66. That is a little strange and leads me to believe that it was simply a cropping issue rather than being a deliberately sized photo.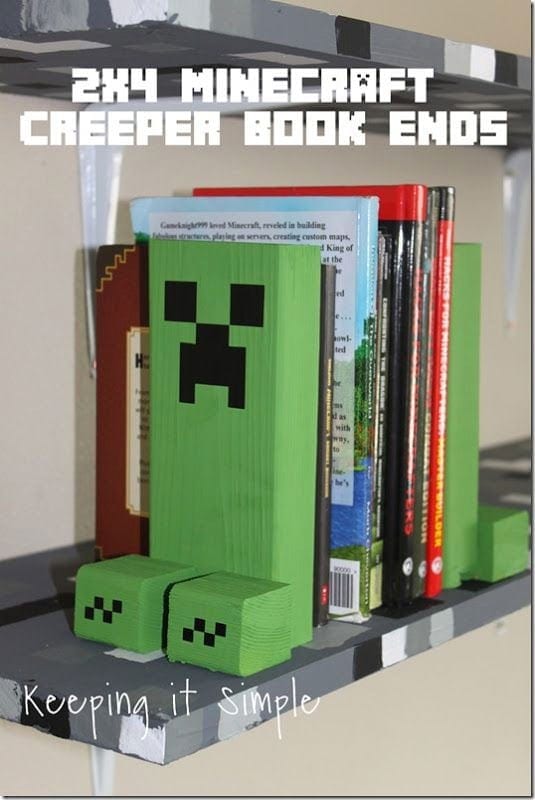 Minecraft Creeper Bookends (535 W X 800 H) This one is much more closely aligned in size to the larger pins with a width of 535. The ratio is also 1:1.66 on this picture. And isn't that interesting. For such a weird number it showing up in Pinterest search quite frequently for these single picture photos.
While that might be the right ratio, I feel like this picture is much better for having a larger file size than the tiny goat cheese appetizer photo.
Unlike the other photos, this one does have words written on it so that you can see what the item is about.

The Perfect Size For Single Image Pins (564 W X 936 H)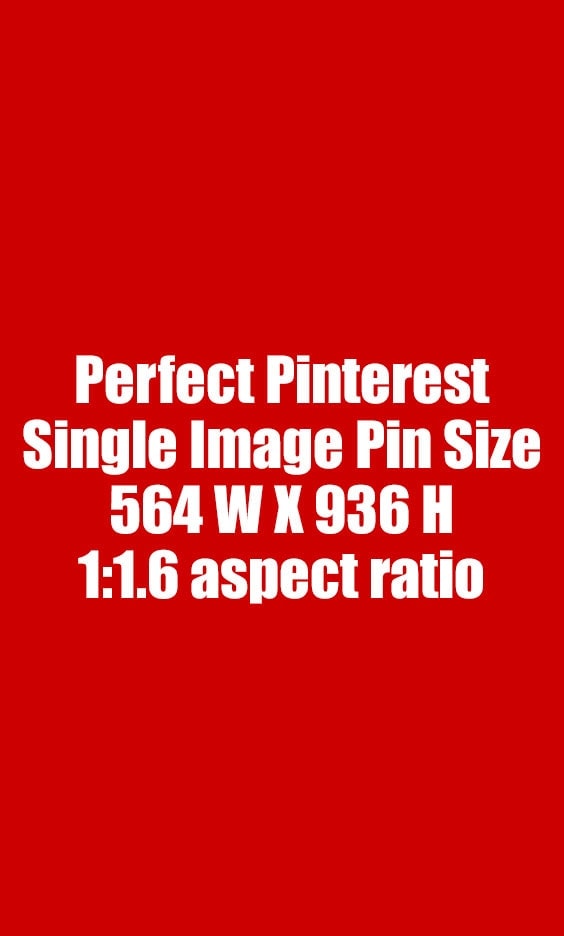 Okay, last but not least is a super popular pin size for single image pictures. Come to find out that a 1:1.6 ratio is a size that Pinterest likes to show on their popular page.
That seems like a really weird number, but having looked at thousands of pins now (and measuring a bunch of them), that seems to be a size that Pinterest finds pleasing. And since making Pinterest happy gets me more web hits, 1:1.6 it is!
One last thing about this size of picture. I did a count of picture sizes (see below) and this size was the most skewed against having words on the picture. There were 36 pictures of this dimension without words, which was the largest category of all from my review.

What Sizes Are Popular
The last thing I looked at in my study was how many of each kind of picture were on the pages. I went through the first 100 pictures on my popular feed and found that this is how it played out from most popular to least popular:
36 Single Images, No Words
17 Tall Pins, Multiple Images, With Words
13 Single Images, Words
12 Square, No Words
8 Tiny Pictures, No Words (like they just took a wide picture and posted it anyways)
7 Tall Pins, 2 Photos, With Words

3 Medium, No Words 4 pics

2 Medium, No Words, 3 Pics

1 Medium, No Words 2 Pics

1 Square, Words 
Some observations from this:
62 of the pictures had no words
38 had words
19 tall pins (either multi images or 2 images) had words
Based on researching this post, the best bet seems to be to make a tall, multi-picture marketing pin and then have at least one or two single image pictures without words that you can share too!