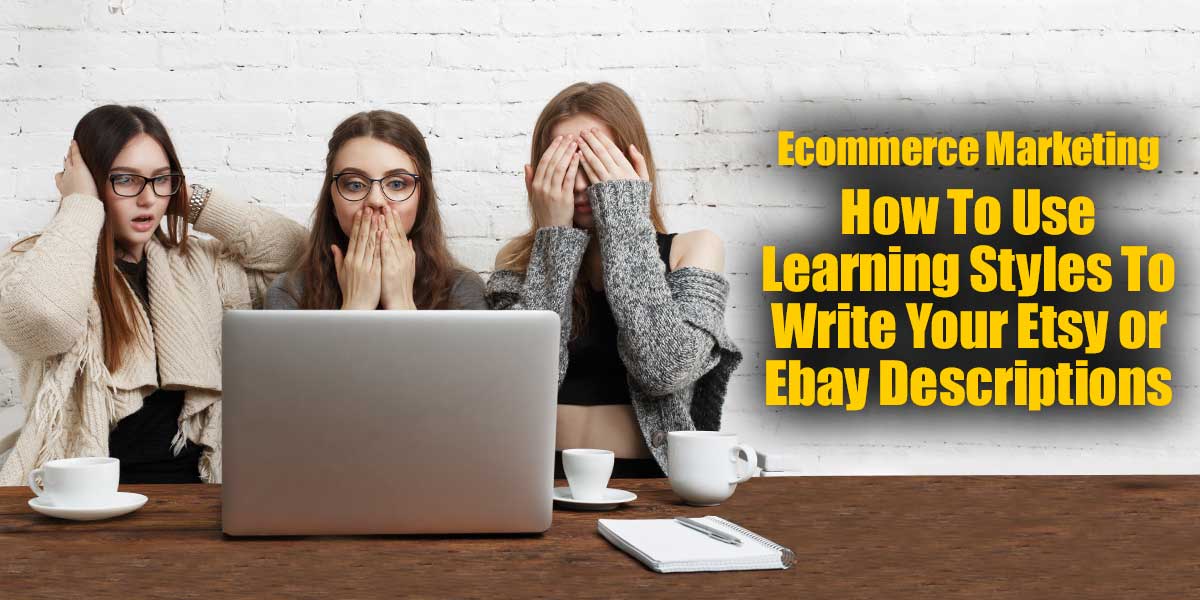 Sometimes making or finding and shipping your Etsy products is the easy part. Then you sit down to write your description and your mind draws a total blank… doh!
It is funny, I kind of find writing the Etsy or Ebay product descriptions to be the easy part because I am a writer, but today I thought I would share one of my tips for when I do get stuck.
What Are Learning Styles
There are three learning styles, Visual, Auditory and Kinesthetic (touch). Everyone has a primary learning style that works for them the best. I am a PURELY visual person and learn only by seeing, writing and sight. My friend is an auditory person and we can have a two hour meeting and she will not write down one word… baffling to me, easy for her!
So what do learning styles possibly have to do with selling stuff on Etsy or Ebay. Well… quite a lot actually!
This is because our learning styles are part of us at a core level and seeing words that speak in the way that we like is pleasing to us and relieves some of the stress we can feel when we think about spending our money to purchase a product from a stranger on the internet.
The 3 Learning Styles
Visual – 65 percent of people are like me! We learn by seeing (pictures) and reading or taking notes.
Auditory – The auditory learning style is people who use their ears to understand things. Approximately 30 percent of people are auditory.
Kinesthetic – These are people who have to touch and hold things. Ack… this one is the hardest to target when selling online because they will not get to touch your product before they buy. Luckily only 5 percent of people have this type of learning style.
Percentages via Lake Superior State University
Writing Descriptions Using Learning Styles
So now that you know about how people learn, let's look at how we can write descriptions that will help people WANT to buy our products. To do this we will use words that speak to the way that they learn. Here are some examples of learning words!
Visual 
You can see all the work that was put into this piece
Look at the fine craftsmanship on this bag
Look good with this wonderful bag on your arm
Wait until you see this teapot in action
Auditory
Wait until you hear what your friends say when they see you in this sweater
Listen to the lovely sounds this handmade flute makes
Tune out the world with these great earmuffs
Kinesthetic
Breathe in the scent of these amazing wax melts
Imagine how good you will feel when you wear this amazing hoodie
Feels remarkably comfortable when you put this on
How To Find Words
Say you have bought into using cool learning style words…YAY! And then you sit down to write your descriptions all happy and eager and… wah, wah, wah… words fail you. What to do?
I have three "go to" sources for what to write.
Words That Sell – This book has been around for years for good reason. It is a sort of thesaurus for "selling words". It is great to have beside your desk to spark some calls to action in your descriptions. get it on amazon (aff link)
The Basic Book of Synonyms and Antonyms – I have had lots of thesauruses over the years but this is my all time favorite, the one that I keep beside my desk! get it on amazon (aff link)
Words To Use – This is a website that has some great word that you can use to "prime the pump" for writing your product descriptions.
Hopefully this Ecommerce Marketing help will make it easy to use learning styles to write your Etsy or Ebay descriptions!

Etsy Seller Planner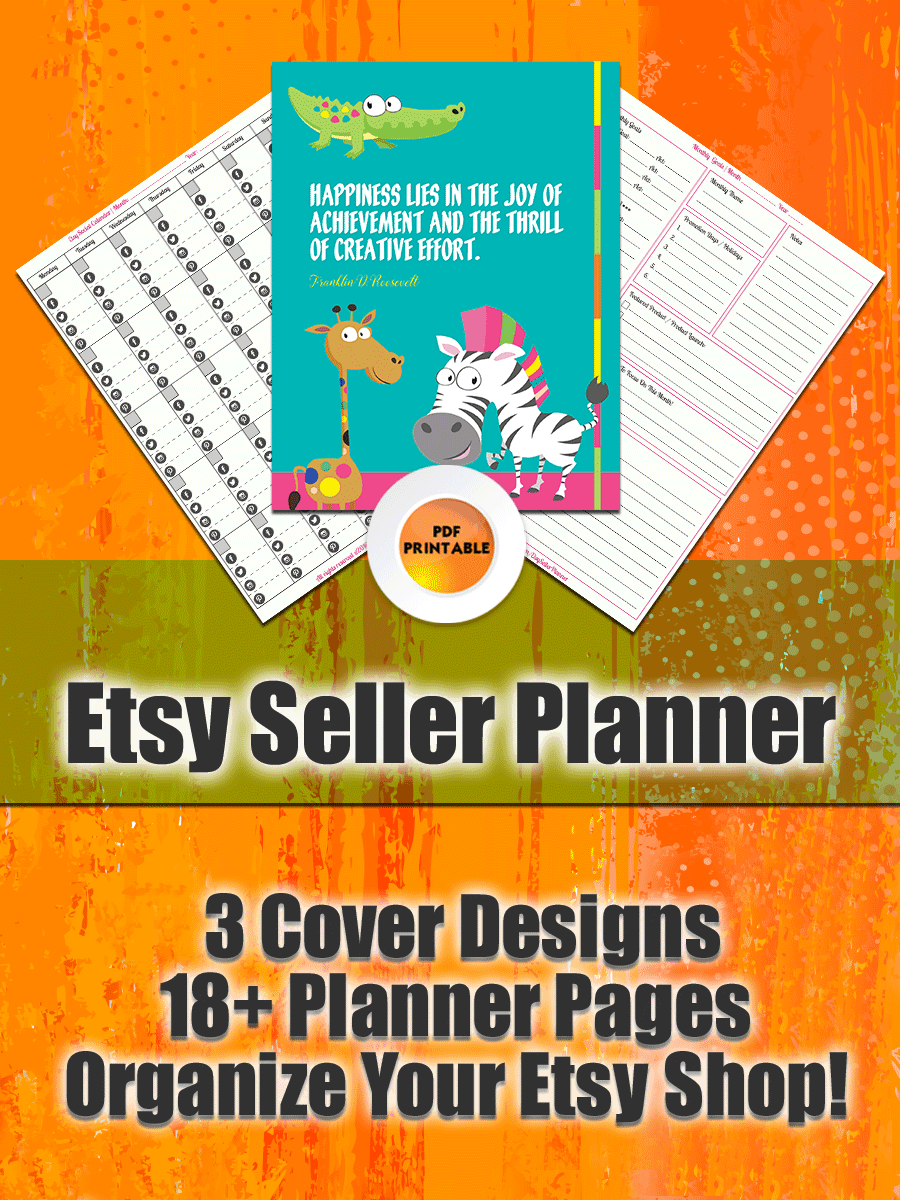 I am a current Etsy seller with two successful stores (one vintage and one digital) so many of these forms are ones that I developed to make my life easier! I also worked on this planner with the help of current Etsy sellers who let me know the things that they struggle with time-wise!
Using this planner will help streamline your systems and (as one gal put it) make sure that important things don't get lost in your "bermuda desk"!
(Visited 126 times, 1 visits today)