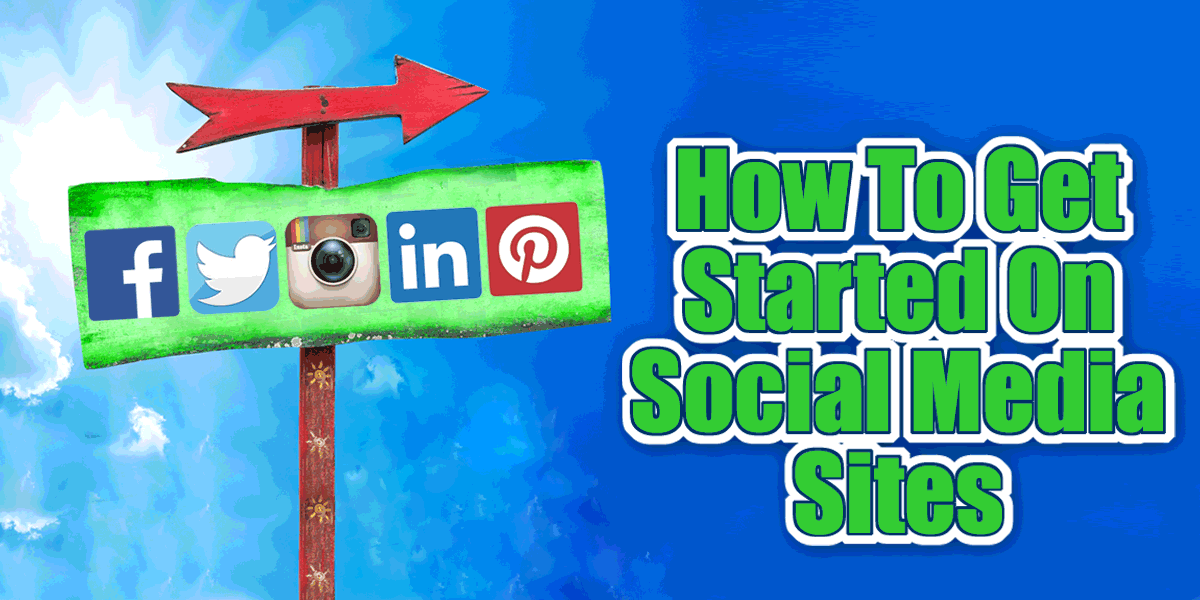 I belong to a really nifty Facebook group and yesterday a gal asked how to get started on social media. She was asking if she should get an intern to do her stuff because she really didn't understand it and didn't have time to learn everything she felt like she needed to know to get started.
Do you feel like this about all the social sites or maybe just a couple of the new ones? Maybe you are great at Facebook but want to learn how to do Twitter or Instagram and don't know how to get started!
Today I am going to go over the social media sites and give just three things to do on each one to get started. I promise, once you dip a toe in and see some interactions you will be compelled to do a bit more and a bit more. THEN, when you know what your tribe likes you can hire an intern to help. Having an intern without knowing how to guide them can take more time than just doing the work yourself!
Facebook
I KNOW, it feels like everyone already knows how to "do Facebook", but if you don't, here's some help!
Who: Facebook is great if you are selling B2C (business to consumer) or B2S (business to sole proprietor). Most Facebook accounts for larger companies are not managed by senior staff. If you have a product that is sold exclusively to larger companies you might be better off on Twitter or Linkedin.
1. To start DON'T make a business page. I know common wisdom says you should have a page, but they are hard to grow now and you will get discouraged. Instead have a profile account that you are active on a couple of times a day. Talk to the people who talk to you on your posts and check out their friends to see if they would be good customers for you. Ask to "friend" 5 people a day. Like and comment on their stuff.
2. Join active groups that are liked by your target customers so you can "meet" new prospects (but no selly sell there!) If appropriate and allowed, post links to good informational posts or resources from your website.
3. Post at least 2 times a day on your wall. You can hand post things, take snapshots in Instagram and share them to Facebook or use a site like Bufferapp.com to schedule posts. Make sure your posts are interesting to your target customers. Don't just post your own stuff.
Twitter
Twitter is great if you are trying to reach influencers who can buy your stuff, become ambassadors of your brand or who you would like to connect with to have on a podcast or possibly guest post on their website. Many Twitter accounts are done by the "real" people who use them!
1. Follow 50 people a day who could be good prospects or connections for you! Only follow back people who are good prospects for your business. Never follow the people who are selling followers (you will know them when you see them!)
2. Post at least 4 times a day using a site like Bufferapp.com. You can share only your stuff here at this point or share articles you find that you really like.
3. Make a list of 100 people you would like to "meet", YOUR key influencers. Retweet two of their posts every day (not two of each, the two best from all of them!)
Instagram
Instagram can feel new and scary but it is pretty neat. First off you do it from your phone so if you are time challenged it can be a godsend. Second off you can hook it to your Twitter and Facebook, killing 3 birds with one stone. The only drawback is that you can't include links in your posts so make sure your profile link goes to your newsletter signup page or other important page on your website.
1. Follow 2-3 people a day who are really interesting to you. Start with "real" friends and family and move onto customers and prospects. Everyone is NOT on Instagram but the ones who are there share awesome pictures and fun stuff!
2. Double tap other people's pictures to like them. Like at least 5 pictures a day.
3. Find things to like and people to follow by using hashtag searches. Just put a hashtag (pound sign) in front of a word that would be used in your industry. For example, I work with writers so I like to use the #amwriting tag to search. Put hashtags in your posts when appropriate so people can find you!
Oops..forgot this one, doh! Take pictures of what you are doing…:) Share your speaking events, family photos, your lunch date, etc.
LinkedIn
If you are selling B2B (business to business) LinkedIn is a great place to start! It is much less social and more businessy.
1. Fill out your whole profile! People will find you using keywords so the more you have the more connections you will get. Here is a good post about how to make a perfect LinkedIn profile I wrote a little bit ago.
2. Post once or twice a day only. LinkedIn is great for busy people because the members frown on massive postings. Include things that your customers would like to know!
3. Join Groups that relevant to your industry. I like to make sure that they have a critical mass of active users (maybe more than 500). Talk to the people there. Once you share a group with someone you can ask to connect (friend) you using that reference.
Pinterest
If you are selling to women, get your butt over to Pinterest right now! Pinterest was built as a sales site and is great for promoting your products, selling courses and generally doing business. The easiest way to find things to pin is to add the Pinterest button to your browser.
1. Make 10 boards. Do 5 that are real interests of your so that you keep coming back. Do 5 that are good for your prospects. One could be just posts from your website, one could be other peoples posts mixed with your posts, one could be a targeted keyword and one could be resources board.
2. Start following specific boards of people who are sharing things your prospects would like, your prospects, and industry information. Don't follow whole accounts as it will mess up your feed to see all their animal and baby pictures too!
3. Post 5 pins a day. They can be shares from your website, things you find searching the internet or even repins from other people. Tip: If you are doing a Google search, go INTO the site and don't just pin from the search.
Well there you have it! My very best tips for getting started on the social sites! If you would like to learn more check out my free course…