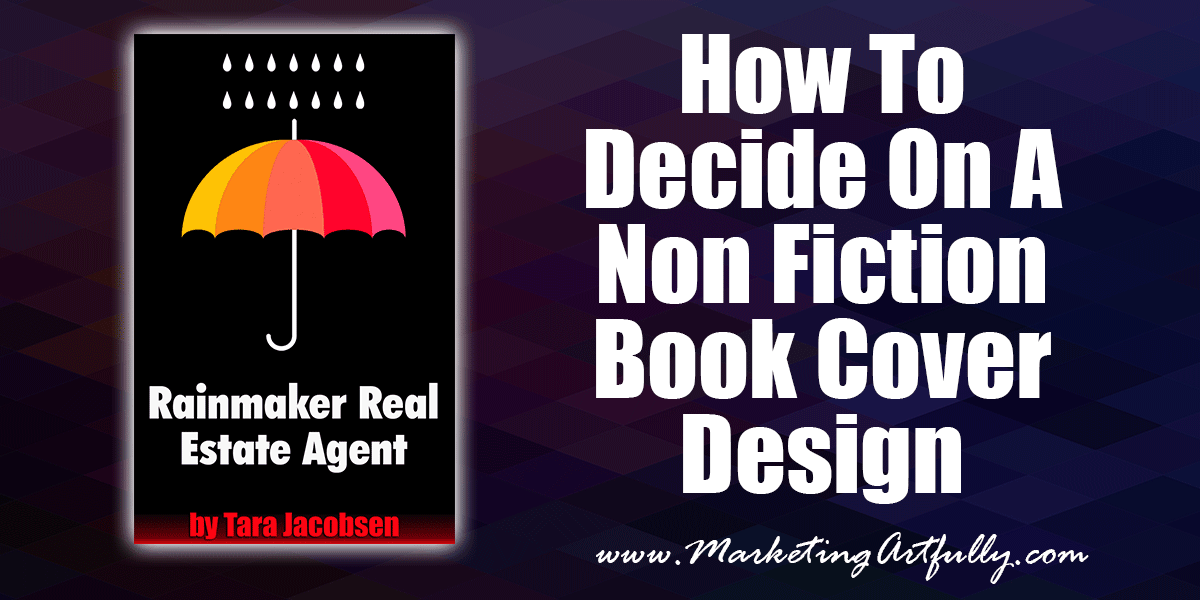 Today's author marketing post is about how to pick a non fiction book cover design. In it are some general ideas and then my all time effort saving tool that I think EVERY author should have (both non fiction and fiction)!
Before you even start looking at pretty pictures to use for your cover you need to find out what is going on in the industry. I like to start at the Amazon Kindle bestsellers store because it shows the covers in order from the highest sales to the lowest sales.
Then navigate to the category you are going to be writing your book for. My category is Business and Money > Real Estate > Sales. Here are the books that I am competing with in the top of that category: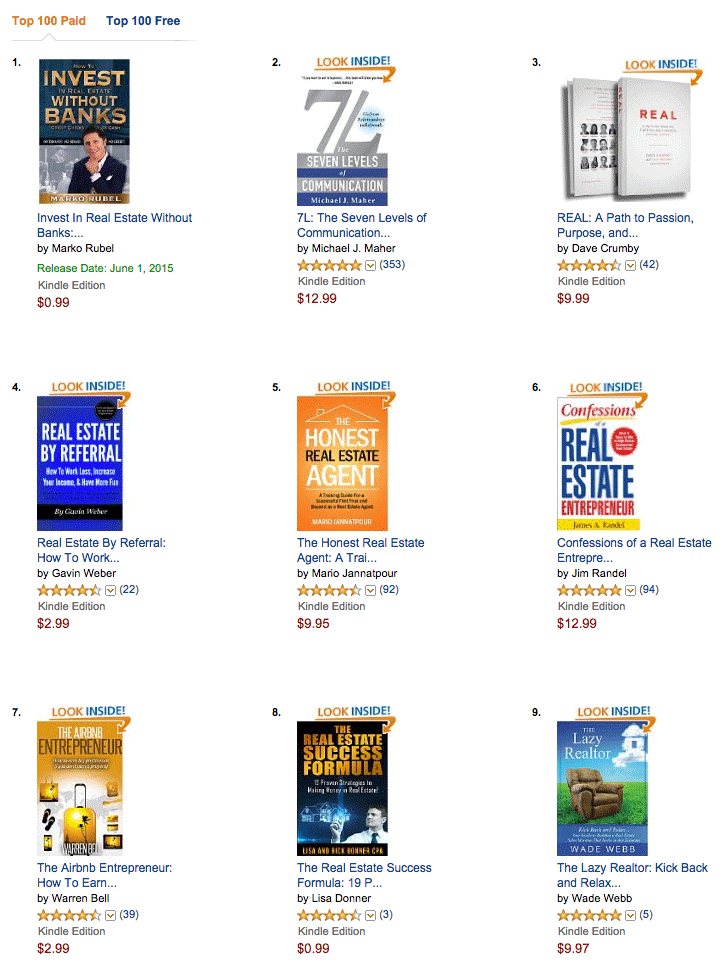 So there are some that jump out at me for plain old design reasons. The very first thing to consider is contrast. The Amazon pages are always white so any books that are darker in color with clean edges will stand out. So for me the three white covers are out.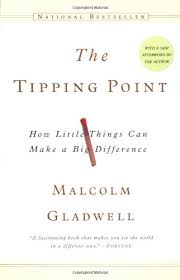 For a while there, white covers were all the rage with everyone copying Malcolm Gladwell's the tipping point and other non-fiction bestsellers.
While I can see the pretty esthetic that might work in a physical product, my goal is to sell books so the plain coloring and wimpy font are just not going to cut it when competing on Amazon so the three white covers are out.
Next come ones with pictures. While I can see the beauty of having a gorgeous picture as the cover, that is really not a look that I love so I decided to start with some kind of illustration paired with words.
Here are the three that I came up with: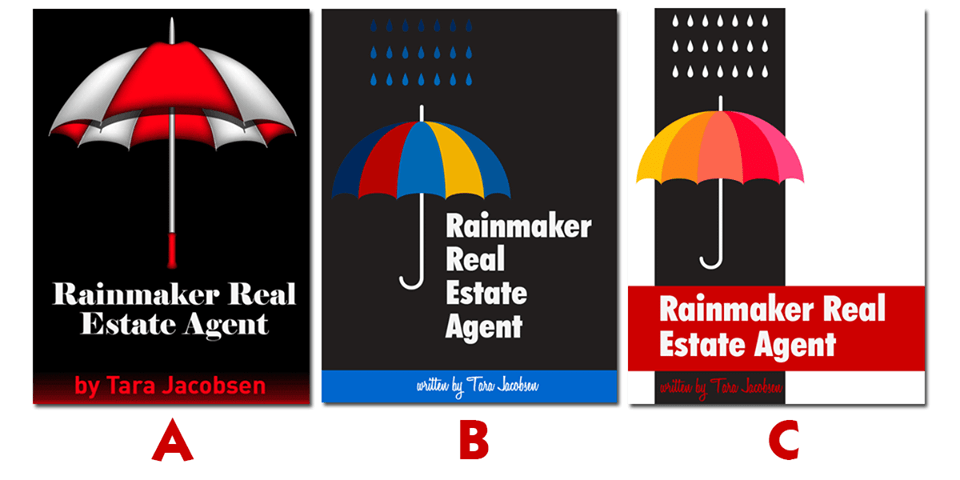 I loved the middle one! It was what is called "flat design" which all the rage now in design circles, PLUS I did a cool thing where I had each of the pieces of the umbrella a different color from the major real estate companies (in order Sothebys, Keller Williams, Coldwell Banker, Century 21 and Remax). I was sure I had a winner…until I sent this out to my Facebook and Realtor list…here are the comments (there were over 40 on Facebook alone!):
Larry Arth – The brain relates to blue when it thinks of rain. Red is a color of hot. Rainmaker equals blue (I love Larry and he "gets" my concept! YAY!)
Trisha Grose – A…I think the shading on the umbrella looks more professional. Just my gut reaction – LOL! Best of luck! (rats, that came after few email A's)
Debbie Coon – As a bystander with absolutely no qualifications- A is sharp and grabs my attention. B is "meh" C is pastel- ish Lol. Doesn't scream "I'll get er done!" (my glorious B is "meh"?)
Tanya Strauss Lenhardt – I'm drawn to the BLUE and I like the beach ball colors (that relates to Fierce Conversations). I prefer the more clearer font on A for your name though. (ah that is new…they like my name! YAY!)
Michelle Dube Vazquez – A really pops, C looks too muted, and B is just okay. (this is my "right hand" woman and I value her opinion highly!)
David J Deutsch – I love C! It looks cheerier and not like a rainy day! (I was worried men might not like the pink in C but lots of guys picked C)
Beth Hoskin – My vote is for C. A looks too much like emergency colors and B looks too forced with the rainbow of colors. (forced? my cute colors are forced!?!?)
And then my Besty, Deb Ward stepped in and made a request for the design of A but with the umbrella of C and the crowd went wild!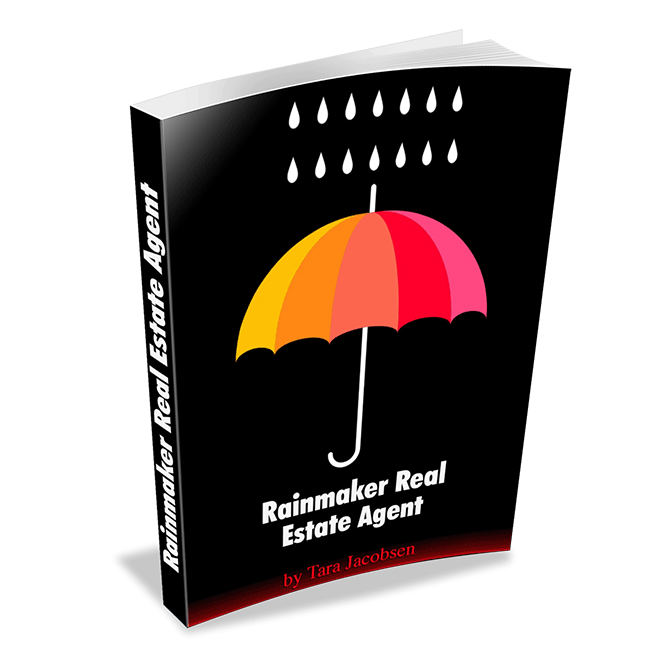 Here is how the final version turned out! I think it is awesome and really jumps off the page with the crisp black cover and graphic umbrella that catches the eye.
Additionally, if you are not in real estate, you might not be as familiar with the term, Rainmaker real estate agent, but it means someone who is making leads for their team and getting sales done.
That said, I was thinking about it on Amazon and while the "official" cover that I am using in marketing looks neat and I will have a chance to explain myself on my Realtor Marketing page to people who already probably know, like and trust me, I didn't think it was easy enough to read the title when it was competing with a gagillion other books on Amazon…here is a mockup of the "official cover" on Amazon's #1 page: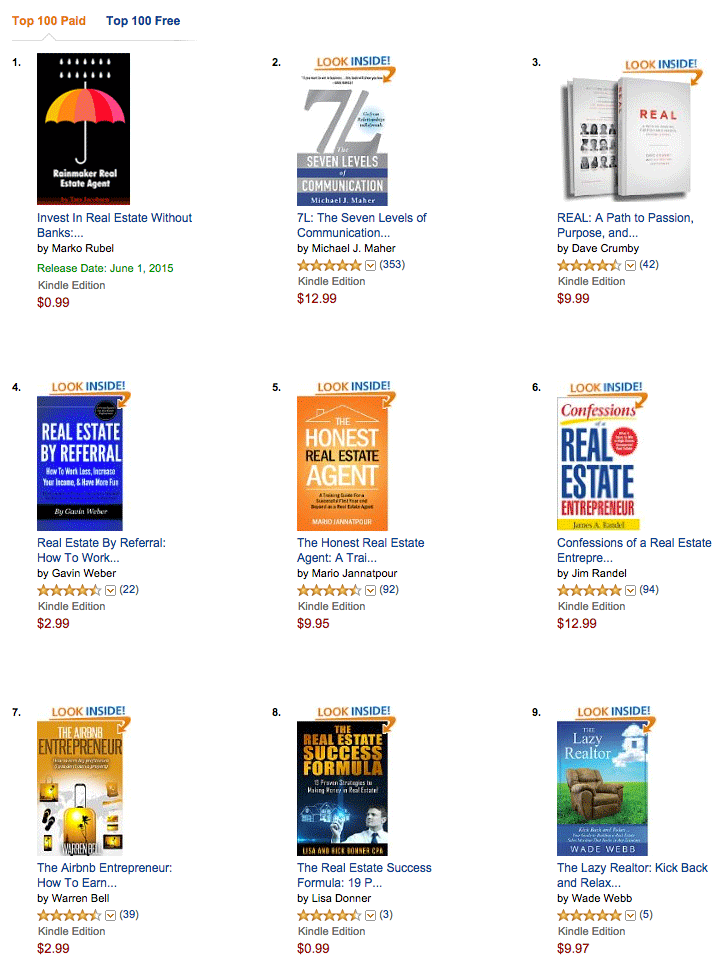 Hmmmm…okay, I have the contrast and the pretty umbrella and the sexy bottom with red flares, but you can't even see the title (imagine what it would look like on a cell phone!)
Let's see what happens if we make the title and my name a little little bigger and bolder…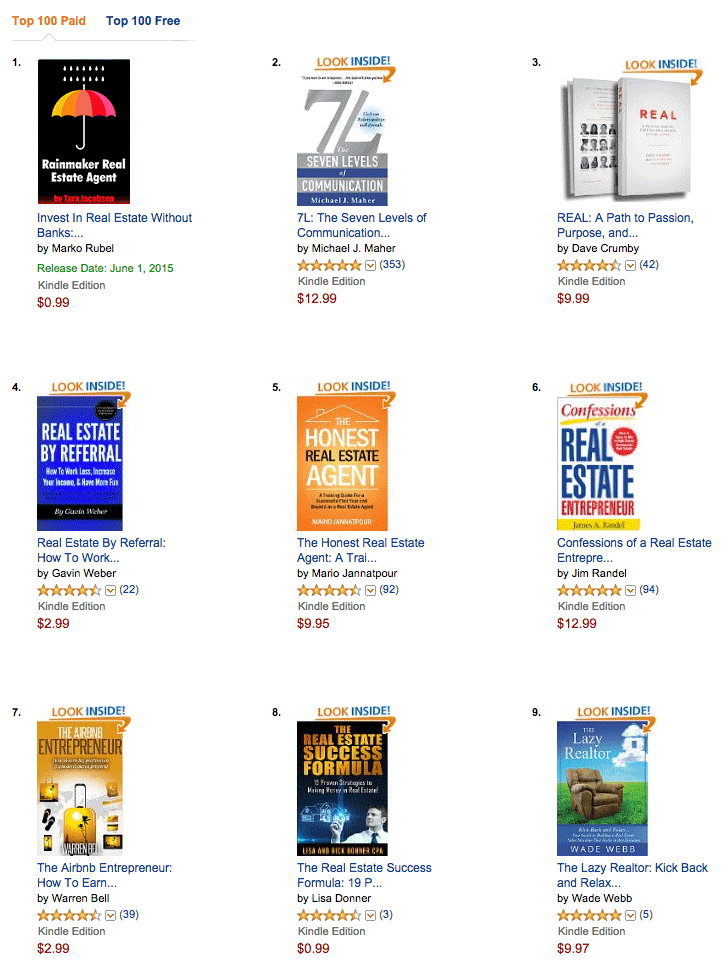 Oh we have a winner! That is the final version I will use on the Amazon listing. I did have some observations as I went through this process…
1. Popular books. It is super important to check out what everyone else is doing! I use Kindle Spy to do all my research…this tool has taken me from hours to do my research to seconds:
2. Kill your darlings! There is a saying in the Fiction writing world, that authors should "kill their darling characters" or writing even if they totally love it. For this example I had to get over how much time I had taken to make the middle (beautiful) book cover and go with what my target market liked the best. This is NOT the cover that I would have chosen but I am not my audience and they do now know the whole back story so on my design. Because of this they were a great filter for what should get noticed on Amazon!
3. Creating Buzz. Doing my design in public this way has gotten my Realtor peeps invested in the process and hopefully ready to buy my book. I will be doing more marketing around this launch of course, but I feel like this is a really good way to start the process.
4. Publish quickly. I am publishing this book next week and will try to get people to buy it and leave reviews right away! I have seen people spend months (years) talking about writing and publishing a book. I would not do any of this kind of promotion until after your book is written and in the hands of your editors so you don't lose momentum!
There you have it…how to decide on a book cover cover design in a semi-scientific way that will hopefully position my book to become a runaway hit when it goes up on Amazon!