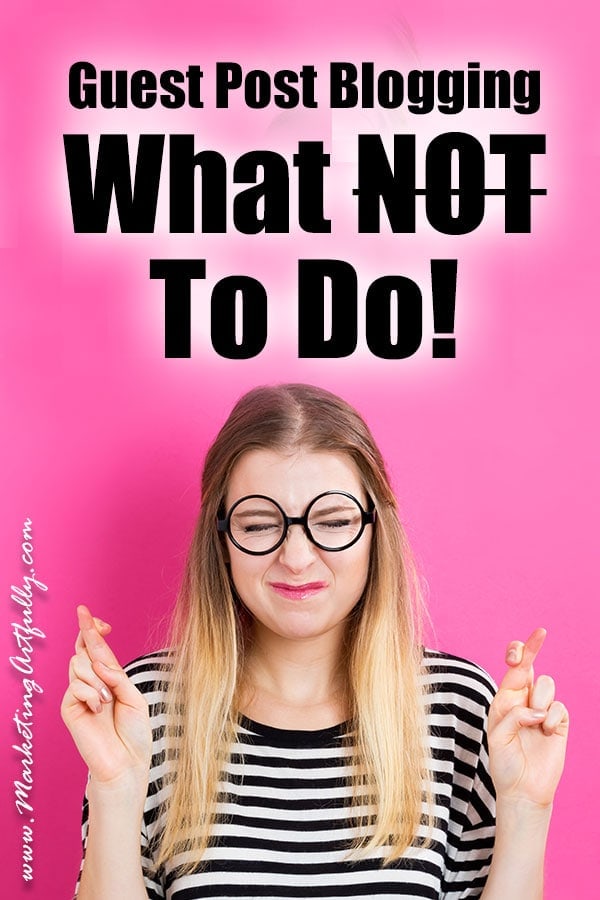 This post is a "how not to" for guest post blogging requests. Please, whether you are applying to my blog or any other blog, read it in its entirety so you can know what it feels like on the other end and maybe improve your requests. Please know that if you send me horrible requests to guest post, they may be published here (without any identifying information).
Guest post blogging is all the rage! I even jumped into the fray and tried my hand at it, check out my post about the experience…(Guest Post Blogging – I was rejected by Social Media Examiner and I am okay!)
While my traffic and customers are nowhere near the level of the SME, I do get my fair share of traffic… I am in the top 150K of US blogs, with a readership comprised of college educated women, who have an average income of 60-100K a year – not a bad bunch of readers to try to court! check out my Alexa details
Because of this and all the info out there about how great guest post blogging is, I have a problem. Every day I get about 5 requests to guest post to my website. As I have only had about 5 guest posts in 5 years, the chances that I will spontaneously start accepting guest posts at this rate is low (read non-existant).
That said, still the requests they come pouring in! Here are some of the worst of the bunch I have gotten recently and why I find them so heinous (I have gotten myriad other ones that were simply sad, not horrific and I won't bore you with those!)
Guest Post Blog Request 1 – It would be a great opportunity for you to use your site to help me
Hello Tara,

My name is X and I work with X, a company specializing in visible magnetic board systems. I have been looking for bloggers that are influential in this industry, and found your blog intriguing. After reviewing your content, I think it would be great opportunity if we could contribute a guest post to give you some more great content and get our name in front of some new readers as well.

We have a few topic ideas that we would love to share with you, but are also open to any suggestions you may have. I look forward to hearing from you.

In the meantime, I welcome you to learn a little more about who we are here.
I am not sure I could have been less interested in this company. First off, I did not solicit this email, so them telling me that it would be a great opportunity for them to get their name in front of my people, while true, is pretty ballsy. Additionally, they were nice enough to leave a link so I could check out their stuff before promoting it for free on the website I have been slaving over for almost 6 years now. A true non-starter (but good for this post…:)
Guest Post Blog Request 2 – Run on sentences and I get the picture, you would like to "publish in your blog"
Hi Tara,

I visited your blog Marketing Art Fully today and I really liked the way you've presented it and as I was reading some of your articles I found them informative and engaging, especially your post entitled "Small business marketing tips – does everything have to be perfect?". I'd love to contribute to your blog and provide you with a compelling article to publish in your blog.

I was thinking perhaps one of the following titles: (edited by me – they were about appointment setting and data cleansing – two topics I don't write about)

Would you like me to send you one of these articles to publish in your blog. If these articles are not appealing to you let me know the latest topics that are of interest to you, and I'll be glad to write a compelling article for Marketing Art Fully.

I look forward to hearing from you. Thank you and have a lovely weekend, X
First off, I am not stupid, I know you can pick a post and cut and paste the title in…guest post requests 101. What about a little bit about WHY you liked it (I KNOW, they didn't actually like it, just heard that this is what you are supposed to do!) Second off, they spelled my site name wrong twice and repeated "publish in your blog" over and over like I would be mesmerized and write back, of course you could "publish in my blog".
Guest Post Blog Request 3 – I am not doing what I should to promote them and off topic, you think?
Hi Tara,

Hope you are doing great…I am waiting for your response on my Guest Post proposal, Could you please let me know as how should I proceed ahead? If you'd like to take a look at what I've written before, Here is our sample of works:

http://X.com/kids/5-fun-mediums-for-art-with-children/
http://X.com/uncategorized/kids-and-chores/

I look forward to hearing from you.
First off, I wrote back and asked this person to explain to me why she thought her children's articles would be a good fit for my marketing blog, but she didn't answer. Second off, you can write me every day and I still won't publish a post about kids…it is off topic!
Guest Post Blog Request 4 – Seriously?
Hi Admin..

I am a regular reader of your site and I really like your site so much. That's why I also want to contribute my some articles to your site(https://marketingartfully.com/). So please give me chance to contribute some articles for your site.

MY name is: X
>> Update 5 minutes after publishing this post!!! – another winner in the "did you know it was a writing assignment category!<<
Hello Admin, (DOH – my name is Tara and is published on my site!)
Hope you are doing well. I've been reading your blog on marketingartfully.com since long. All of those that I have read are informative and beneficial too. I highly appreciate the information posted on your blog.
Moreover, I would love to share my insights in terms of knowledge and information for your readers by posting on your blog. As of now I have blog related to "Business marketing" which i wish to post on your blog.
Could you please let me know as how should i proceed ahead? Looking forward to hearing from you.
Okay, this was the straw that broke the camels back! Do these people understand that this is a WRITING request that they are sending? If you cannot write a three sentence request, what would make me think that you will write a 300-500 word article that I would be willing to publish on my own website? Now, I am not the grammar police, I have miss-spellings and sometimes cuss, BUT IT IS MY SITE! I am allowed to write however I want.
Guest Post Blogging Wrapup
In conclusion, if you are going to send a request for anyone's site to publish your work please:
Actually read at least one of their articles and say WHY you liked it enough to include it in your pitch letter
Use good grammar in your guest blogging request
Stop telling them what a great opportunity it is to have you write for them (a little humble goes a long way)
and DON'T keep writing them to ask why they haven't answered you back, they are busy making their site popular enough that you want to be on it!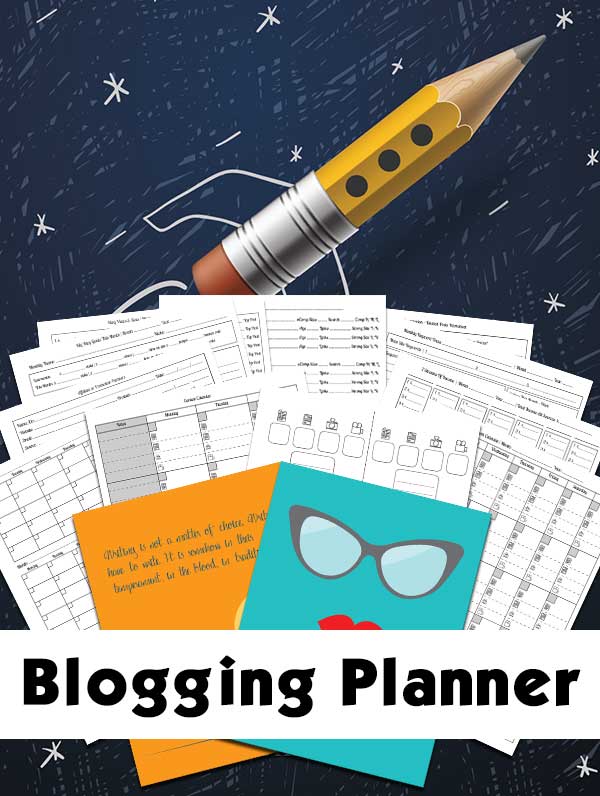 Blogging Planner – Great For Bloggers and Content Creators | PDF Printable
I know this planner will change your life like it has mine… I made this originally because I needed to get my blogging in order. I had decided to "get serious" about my website  and needed a way to organize all my thoughts in some coherent manner! With over 20 pages of great information, you will be able to make sure your blogging is an organized, well oiled machine.

Find out more about this amazing Blogging Planner now!