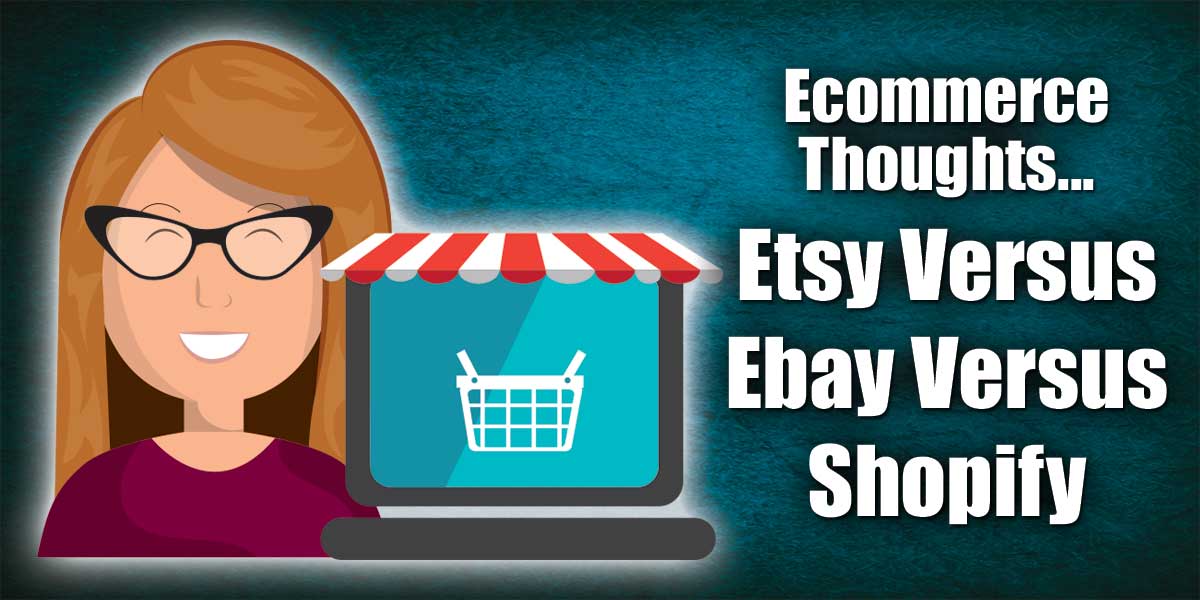 I have been doing Ecommerce for quite a while before I had my current setup. I have sold from my site in multiple different ways but mostly selling digital products before. Now that I have branched into selling both digital products and physical goods, I am having to wrap my arms around which site is good for which stuff.
And by good I mean which sites have 1) an audience that will buy my products and 2) for the most money.
I guess that this will be a long-ish post as I gather my thoughts and really try to get clear in my head how I am going to be selling different things on different sites!
Etsy, Ebay and Shopify
If you are reading this, I assume that you are either getting started selling on one or more of these platforms OR you are already on one and thinking about branching out. I use all three and with that in mind, thought I would give you an overview of each.
Etsy

Etsy is a place that you can sell digital products of any kind, handmade goods (made by you or designed by you) and vintage items (things made before 1997 by you or someone else).
Etsy is getting more "man traffic" but in many ways it is a place for the ladies. If you are selling something that will appeal to women for themselves, their businesses, their children or families, this is a great place to sell!
I sell both digital products (paperlypeople store) and physical products (soglamorouslyvintage store). I found that getting these shops set up was super easy and I was able to sell pretty easily.
Some things to know about Etsy selling:
You will have to be way more involved than on the other platforms. People "convo" and ask questions all the time, they like to know the status of their orders and you need to be very conversational.
Your store itself matters. You need to have a nicely set up shop with great photography and a cohesive theme.
There is no cost to have an Etsy store. You simply pay $.20 a listing.
You can do coupons or sales for your store, but not collect or build an email list easily.
Etsy gets about a third of the traffic that Ebay does.

>> Get 40 free listings when you




sign up for Etsy

here

<<

Ebay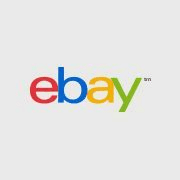 You can sell almost anything physical on Ebay. They do have a few categories that they will not let you sell, but mostly you can sell new products, used items or even broken items for parts.
I know you CAN sell digital products on Ebay, I just have never been able to figure it out. Additionally, I don't know that that many people are looking to buy digital products on Ebay so I haven't tried all that hard!
I sell physical products on Ebay (paperlypeople store). They are much more intricate to put in and there seem to be way more moving parts. If you are just dipping a toe in, I would start with Etsy first, it is much more user friendly.
Some things to know about Ebay selling:
You can sell as a person or as a store. I find that there are pretty significant savings by having a store, but you need to make sure you have enough listings and sales to cover the cost of having a store.
Your store doesn't matter at all. Although you might get some sales from the same customers, in general people are looking for something specific and buy just that.
You can do coupons or sales for your store, but not collect or build an email list easily.
Ebay gets about three times more traffic than Etsy. It also has way more male buyers than Etsy (that is just my understanding!)
Shopify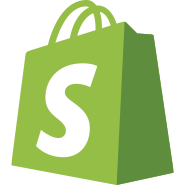 You can sell digital or physical products on Shopify. You set the categories and control the layout using templates. There are both free and paid templates and plenty of "apps" to add on things like digital selling.
Having used shopping carts before, I was worried that having a Shopify store would be a PITA (pain in the butt) but it was easy to set up since I have some knowledge of website design and apps. I feel like they are really good at providing "how tos" to get you started.
Some things to know about Shopify selling:
I love when people talk about not having to compete with anyone else when you have a stand alone store, and that is true. But you also have to generate all the traffic to your store yourself. Etsy and Ebay have built in users that are there to shop. Your Shopify site is all alone out there with no one looking specifically for it.
If you have a popular website, social media channel or podcast, it is easy to get people to your store by mentioning it, if you don't have an audience already I would start on either Ebay or Etsy and work up to your own site.
The cost of a Shopify store is a little high if you want to have reports. I don't have that turned on right now and I am really in the dark about what is happening sales-wise.
The best thing about Shopify is that you can do promotions, sales, coupons and email subscribers. It is much more long term business like than Etsy or Ebay.
You have MUCH more freedom with how your listings look. You can put videos and links in there at will.

>> Try Shopify free for 14days

here

<<

Digital Products
I have sold digital products the most at this time. My Etsy store, Paperly People, has a good number of sales and I am bumping up on having almost 100 reviews (which we will talk about in a bit). Additionally I have sold almost 100 items on my Shopify store which also has digital delivery.
Etsy Digital Products
I find that Etsy's digital product system is the easiest to use. They manage all the login troubles, and you can upload up to 5 files separately for people to download.
Shopify Digital Products
Shopify does allow you to sell digital products with the addition of an app (that was super easy to set up). The one thing that I like less about their digital delivery is you have to "zip" all your documents into one file which sometimes confuses my buyers who are not super technical.
Ebay Digital Products
You CAN sell digital products on Ebay, but they do not have the automatic digital delivery option. Instead you have to fulfill it by emailing the buyer a file or link to your file on a third party site where they can download it. Unless I can find a workaround for this I will NOT be doing Ebay for digital products.
Physical Products
I have sold a fair enough number of physical products on both Etsy and Ebay to feel like I know the ropes a bit!
Etsy Physical Products
Listing physical products on Etsy is super easy. They walk you through the steps of your listings well. One thing I like is you can have 10 pictures which makes it easy to really show the condition of the item in some cases.
Etsy does NOT show sold prices data so you have to kind of search around and guess how much you should list your items for based on other comparable listings not sales. I use Marmalead to do the research into how much current products are listed for sale.
Shipping is easy on Etsy. You just put all the information into the spaces and they even give you a discount on buying postage. Tracking numbers are added automatically and the buyer gets a notification that you have shipped.
EbayPhysical Products
Listing physical product on Ebay is a little harder. They have way more "rules" about how you enter your data and sneaky little things like if you don't put "does not apply" to your UPC code they will de-list your items. Ebay is an old site and way clunkier than Etsy.
What Ebay does do is allow you to search for what things have actually sold for in the past. It is great that people have things listed for a high price, but know what the buyers are willing to pay is a great bonus. I will sometimes check sold prices on Ebay even for my Etsy listings.
Shipping is easy on Ebay. They have discounted shipping too and even allow you to print out a paper to send with your order. I have a 10% off coupon on there that will allow them to get money off their next order.
ShopifyPhysical Products
You can sell physical products on Shopify, I am just not doing that yet.
Reviews
Reviews matter a bunch when you are selling e-commerce. While it would be great if everyone sent in a message about how great your products are, it seems like between 10-30% of the people who buy your stuff will actually leave a review (if you ask them to!)
Etsy Reviews – Etsy is really good about asking for reviews. I get about 20% of my buyers rating and leaving a review for my products.
Ebay Reviews – Ebay reviews are called Feedback and are super important. Ebay determines how your shop shows up in search by how well you service your customers. They don't really aggressively ask for feedback so including a request card in your order can't hurt.
Shopify Reviews – Shopify does have an app for reviews. If you don't have a followup email sequence for that then there is no real way to drive people to get them.
Wrapup
Okay, I guess that should be enough to get you started or moving in the right direction. I have to say that I love bits about each site and don't like some things about the others.
If I had to pick one to start on and my products matched the women's demographic I would definitely get my feet wet on Etsy! Ebay would be my next choice because they have A LOT of traffic and Shopify would only be an option after I had mastered one of the other two. Just having to generate your own traffic is kind of a big barrier to overcome with Shopify.
I would NEVER pay for ads to go to anywhere but my Shopify site. There is no point of spending money on Twitter, Pinterest, Google or Facebook to drive them to a site where there are a million options and distractions.