One of my readers had a question about how affiliate marketing could work for service based businesses! She teaches ballroom dancing which is part of the wedding industry, so I figured I would write a post to help her understand how affiliate marketing would work for her!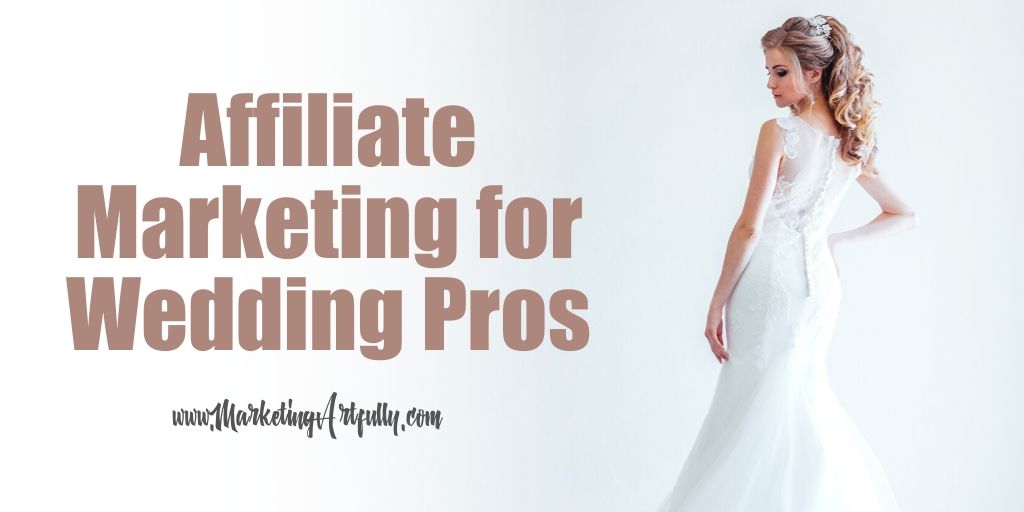 please note :: I often recommend resources, some I receive an affiliate commission for at no additional cost to you! check out my policies here
What Is Affiliate Marketing
So first really quick, affiliate marketing is when you recommend products that you love to other people and get a small commission.
You share links online (or even on your business card), people click and you get paid a little bit of money! Whoo whoo!
What Kinds of Wedding Service Providers Will This work For?
Florists
Photographers
Wedding Planners
Bakers
DJs
Caterers
Favor Makers
Rental Companies
Ballroom Dancing Teachers
Hair stylists
Makeup Artists
Wedding Dresses
Bridesmaid Dresses
Calligraphers
Jewelers
SO MANY MORE!
Local Service Providers
So let's talk about Holly from Adventures In Dance, a ballroom dancing company in Littleton, CO. Not exactly what we think of as an international marketing company, but she could be!
Local service providers like Holly have been hit hard by the social distancing requirements and it doesn't seem like much is going to be changing for a while, so if you want to add another stream of income, affiliate marketing is a great idea that will pay long after the crisis is over!
What Kinds of Products Can Wedding Providers Suggest?
As a service provider you want to start thinking about what kind of physical or digital products your customers would want to buy in conjunction with your services.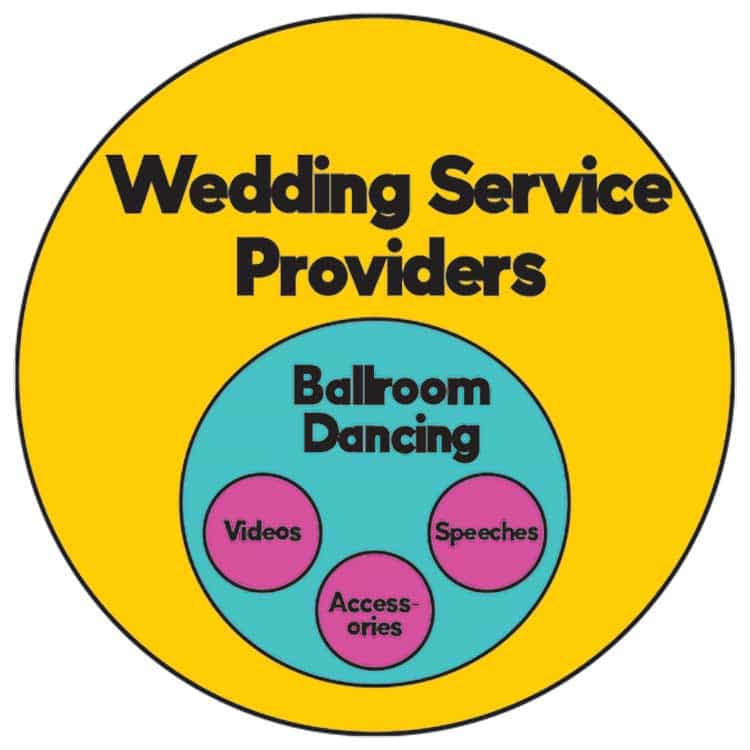 So for Holly, as a ballroom dancing teacher, she could sell videos, accessories, dresses and tuxedos and also speeches like father of the bride speeches!
Because she is a "wedding professional" she is talking to brides and grooms all day long and can be a trusted resource for other things besides just dancing lessons!
Step #1… The Easiest Way To Promote Products
The absolutely easiest way to promote products is to become an Amazon Associate and set up a store that you can refer people to!
You want to make a store rather than just sending links because you can't send links in Email, Private Facebook groups or any other "non public" places.
Once you signup and log into your Amazon Associates account you will go to the "Influencers" tab.

You can then set up "sections" of your store! One of my sections is Shipping Supplies that I recommend to my Etsy sellers. You could set up sections that match your business!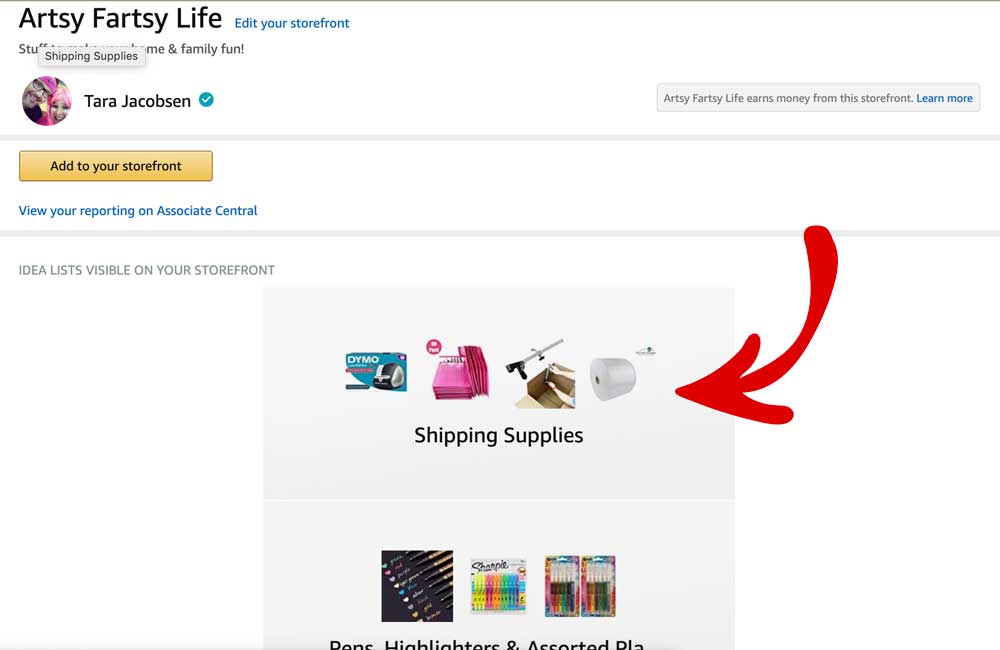 Once you have your store set up, you need to add products that you think your peeps would like. Just doing a broad search for wedding we find this list…
So instead of just doing generic store sections, you should organize them with different topics, like wedding decorations, ballroom dancing videos, or even products for dogs to participate in wedding ceremonies.
You want to pick things that you are interested in, so that when you are talking to your clients and recommend your "store" to them.
You just tell them your Amazon store link… mine is https://www.amazon.com/shop/taradactyl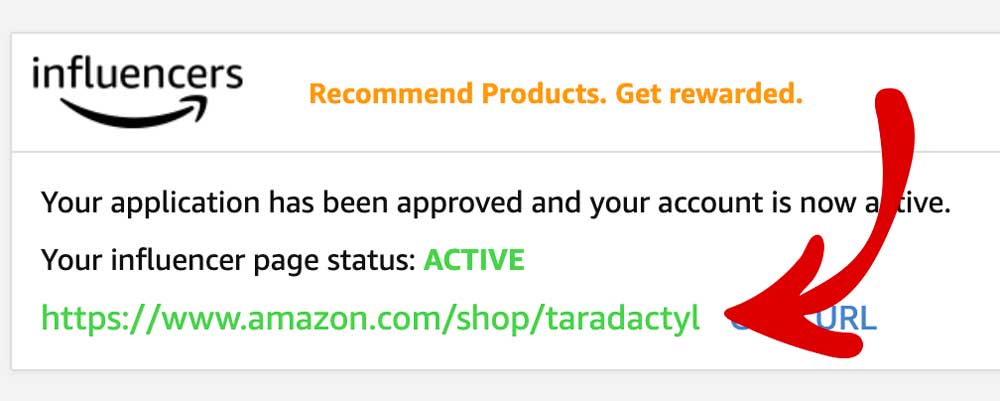 Step #2 – Share A Sale
Amazon is great for affiliate marketing because they have so many different things to choose from, but they pay really low commissions and so it is better to have a range of different sites you use to get affiliate links from!
For example, Share A Sale is my favorite affiliate program! They have over 80 different vendors who sell wedding related items…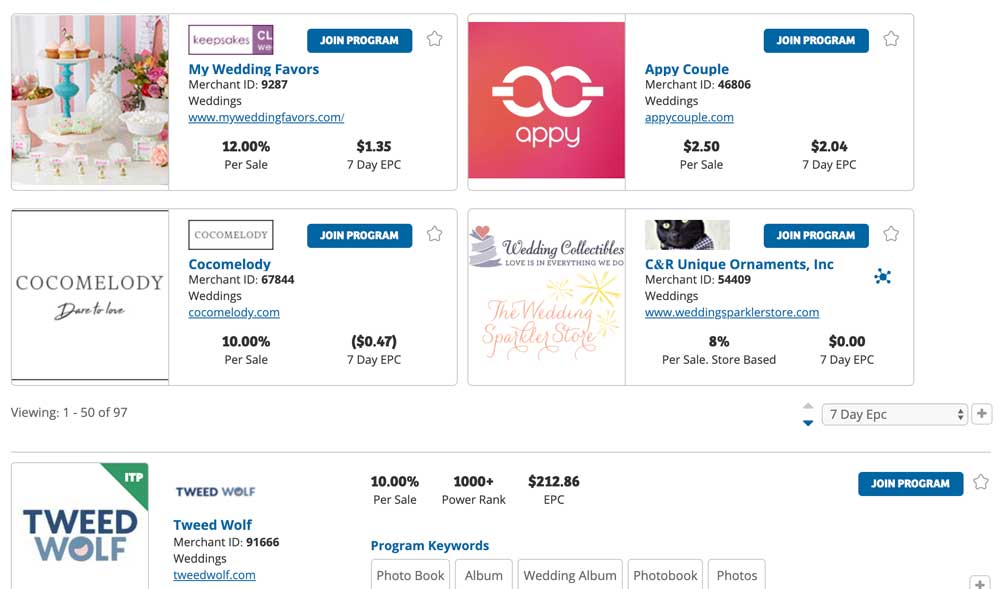 The nice thing about Share A Sale is you can find a bunch of different items and companies all in one place and NOT have to keep tracks of so many different logins, passwords and results!
Once you join a program, you just hit the "links" button to get your affiliate link that you can share anywhere (even in Facebook groups or emails!)

It will give you links or even banners you can use to advertise products you recommend on your website!
Step #3 – Clickbank
Another place to find digital products to promote is Clickbank! They have over 60 different products related to the wedding industry.
Now, I can hear Holly thinking, WHY would I promote a ballroom dancing course when I TEACH ballroom dancing!
Well, she can't really teach all over the world in person! And unless she has a burning desire to make her own course, record it and technical ways to get it online and then do all the marketing herself, selling someone else's course that is already done is a great idea!
The nice thing about Clickbank is that you don't have to sign up for each individual vendor. You just click "Promote" beside any product you like and they give you a link to share it!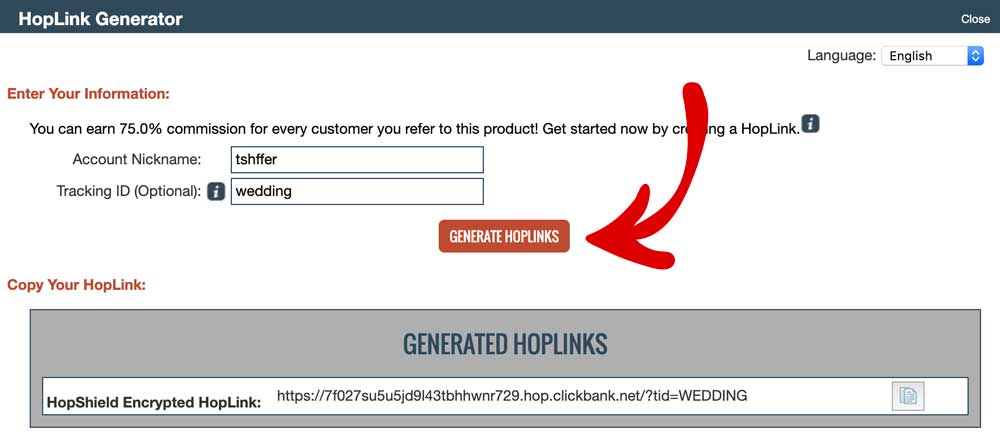 Affiliate Marketing For Wedding Service Providers FAQs & Tips
I have gotten a bunch of questions about affiliate marketing! Here are some of the top FAQs and tips I have learned over the years…
Read Your Affiliate Newsletter
Your affiliate programs will send out periodic updates via email. Make sure you read them since they will tell you the marketing goals for the company also sometimes when they have extra commissions for a marketing campaign.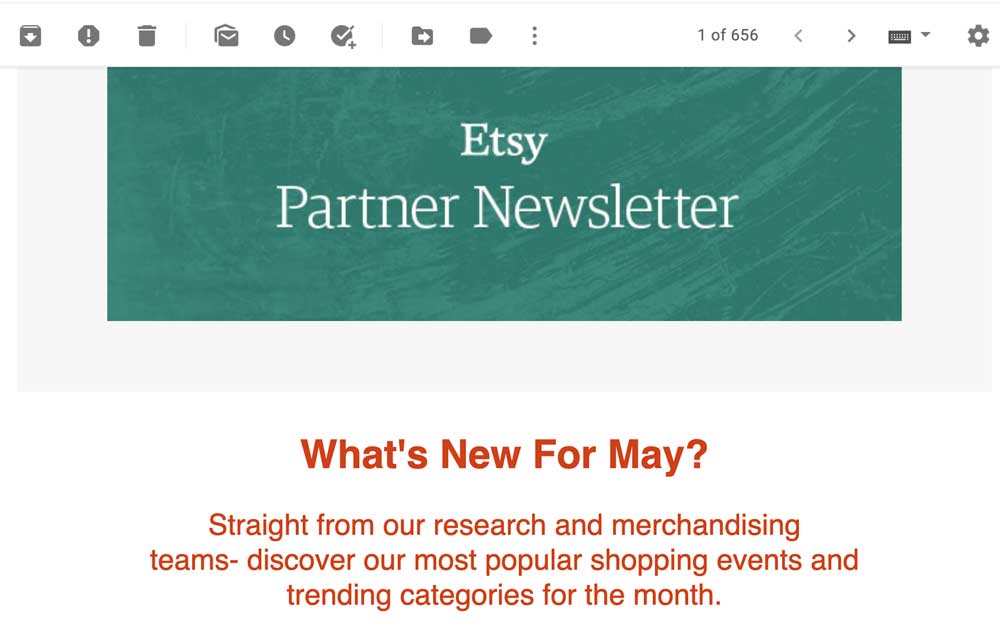 Don't Put Amazon Regular Links In Emails
Amazon's affiliate terms of service say that you have to have all your links displayed publicly! You can link to your store, but you can't use "regular" affiliate links where Amazon can't see them (like on a private Facebook group or in your emails).
They can track where those clicks come from and see that it was an email or Facebook click. It is SO not worth losing your Amazon affiliate account, especially when it is so easy to set up a store!
Should You Look For Specific Wedding Affiliate Programs?
Okay, now here is a big question! If you are going to be going heavy into affiliate marketing, you might want to join individual programs like a bridal gown store or wedding favor vendor.
For those kind of programs you want to look at the very bottom of their webpages for a "partner" or "affiliate" link.