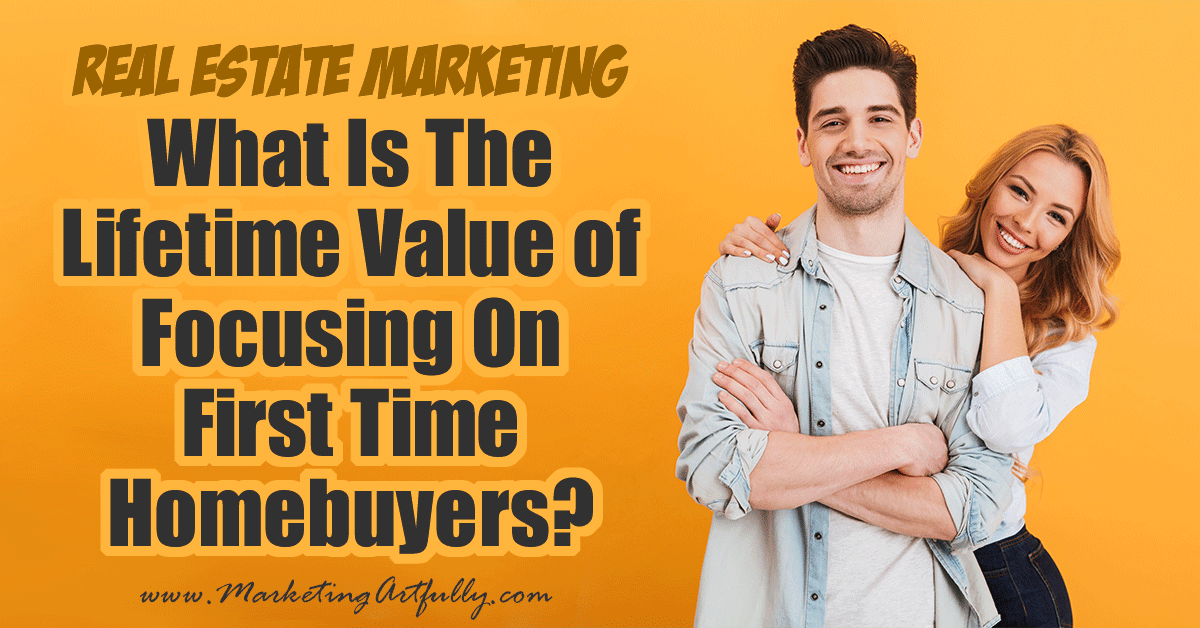 Some real estate agents love first time homebuyers and some hate them, but what if you knew that you could make commissions for years from these sweet little clients? Would you like them more then? Hang onto your hats as we talk about tips and ideas for marketing for first time home buyers!
What Is Lifetime Value In Marketing Terms?
Lifetime value is every transaction that will result from acquiring a client and doing business with them.
It could be a sale of the their first home or double dipping the sale of their home and the purchase of their moveup home. It could be the referrals they give you over the years, or referrals you get when they move away.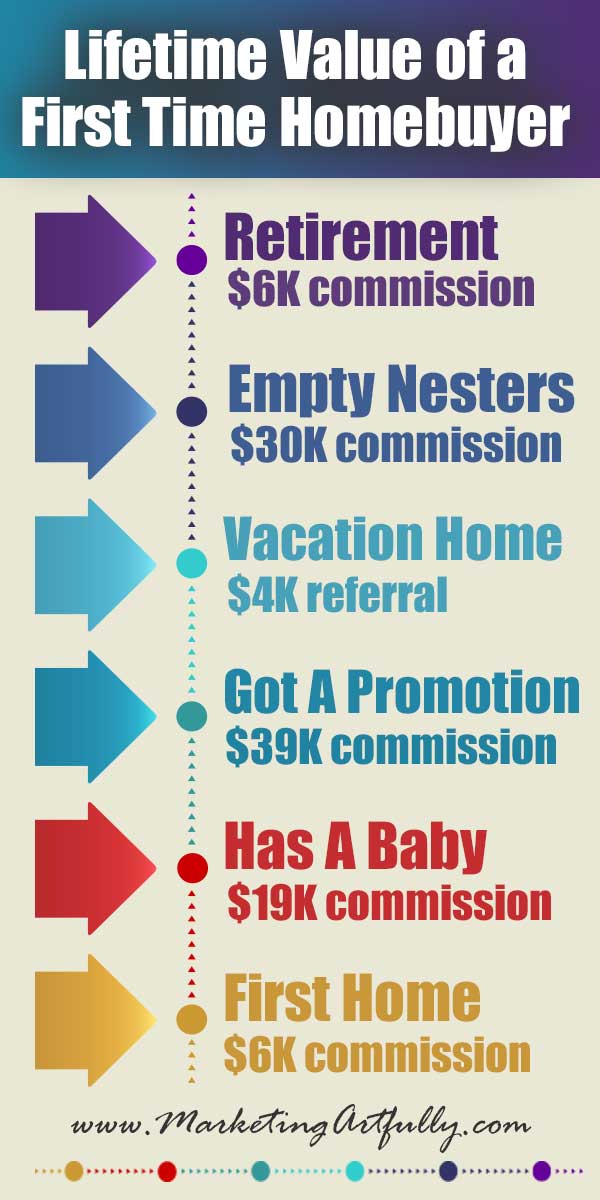 In the case of a first time homebuyer, lifetime value could look like this…
1. Purchases first home with you (takes a lot of time to educate them and you have to deal with advice from friends and family along the way). Say they buy a $200K starter home. Commission is $6,000 in most markets.