Small business marketing is a huge kerfuffly beast. Should you be doing online marketing, offline marketing, networking, writing more, writing less, more pictures, more videos…argggg!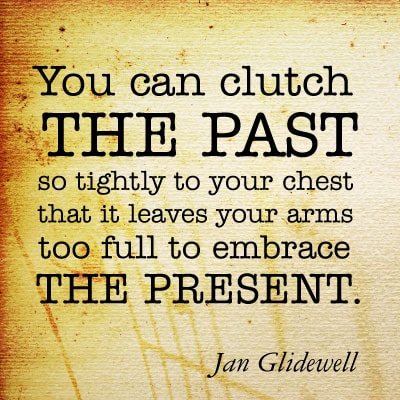 Small Business Marketing and Change
Most small biz owners do not go into business to become marketing experts or social media mavens. They go into business because they have a dream of getting paid for doing what they love. Or they have a dream of helping people with something. Or they have a dream of making enough money to support their families, with a little left over for a trip to Disney World.
What they did not think about was how fast the world is moving. My Mother In Law had one of the first black and white TVs in the neighborhood and today she sits and watches all her programs on an iPad whenever it is convenient for her! Today, not only did GM pass on the Super Bowl Ads, but they also opted out of Facebook ads, rejecting not only the TV industrial complex, but also new age media.
I KNOW that they decided to bow out of the Superbowl Ads because of the cost (3.8 MILLION dollars for 30 seconds of airtime, not counting the cost of making the commercial which can run in the hundreds of thousands). Some of the reasons for dropping Facebook paid ads include the popularity of the free biz pages, less response than from Google's ad networks and the thinking that ad prices will probably rise after Facebook's recent IPO (I already think that the cost of FB ads is out of reach for most of my readers!)
Small Business Marketing Predictions
Making small business marketing predictions is making feel a little like Johnny Carson doing the envelope trick on the late show, BUT I think it is super important for small biz owners to know what is coming and what is not necessary.
A COMPANY WEBSITE – This is in all caps because I think that the days of having a brochure company website that looks pretty but doesn't DO anything for the user is over. NO ONE has the time to sit and read about your "strategic partnerships", "stakeholder capital" or other boilerplate words that talk about what the company does, rather than what the company does FOR YOU! (check out last week's WIFT post for more on providing what's in it for them)
what to do instead: You should have a blog with posts about what your customers want to know about. For example, you guys are reading this post because it tells you things about marketing, you would NOT read a post about the blogging services that we offer. Now, does that mean that I should not have a services page, an about us page, etc. Nope, but it DOES mean that I have to catch your attention FIRST before you will even consider working with me!
VIDEOS – Okay, seems like these will be ALL caps…:) Videos are the new way of consuming data. I see a post like this one (long and in depth) and mostly save them for reading later. If there was a video in here that went over everything in a couple of minutes, I probably would get a lot more interaction on this post!
what to do instead: So does this mean that I think you should NOT write blog posts? Nope, blog posts are made of words and the internet is a giant database of words. Google uses words to figure out what to show searchers. What I do think is that getting attention will shift within a few years to VIDEOS then BLOG POSTS then researching to see if they want to use your product or service. Damn that seems like a round about way to do marketing, right? Yep, but if you want to get more new customers, it could be what you have to do to get attention from a VERY BUSY WORLD.
PICTURES – Used to be that I would write a post about this topic, search my photo sites for a picture and then plop it in (SMALL SIZE please to make the load time faster).
what to do instead: Fortunately for me I am a graphic artist so I make a cool quote picture now to go with each post. This allows me to a) have a great picture for humans, b) have a great keyword targeted file name and alt tags and c) have a beautiful picture to share on Facebook and Pinterest, driving traffic from those sites to my blog post.
SOCIAL MEDIA – When we started doing social media for clients, we were looking at the big 3, Facebook, LinkedIn and Twitter. Today we are looking at a minimum, Facebook, Twitter, Klout, Pinterest, Google+ and YouTube. The places have doubled and once we get them up and running, the time to manage them more than doubles!
what to do instead: Now you need to make sure you have a presence across many different social platforms. You need to like and retweet and repin other people's content as well as posting your own. I KNOW, it stinks how much time this takes, BUT if you are in business, this is something that is important. The saddest thing to me is that oftentimes, if you do not have a presence, your customers will assume you have gone out of business. That is the economy we are living in and being in business means being social, whether we want to or not!
So those are my small business marketing predictions for today. Stay tuned for tomorrow's post when everything may have changed when Facebook or Twitter starts doing embedded chips or holograms…:)