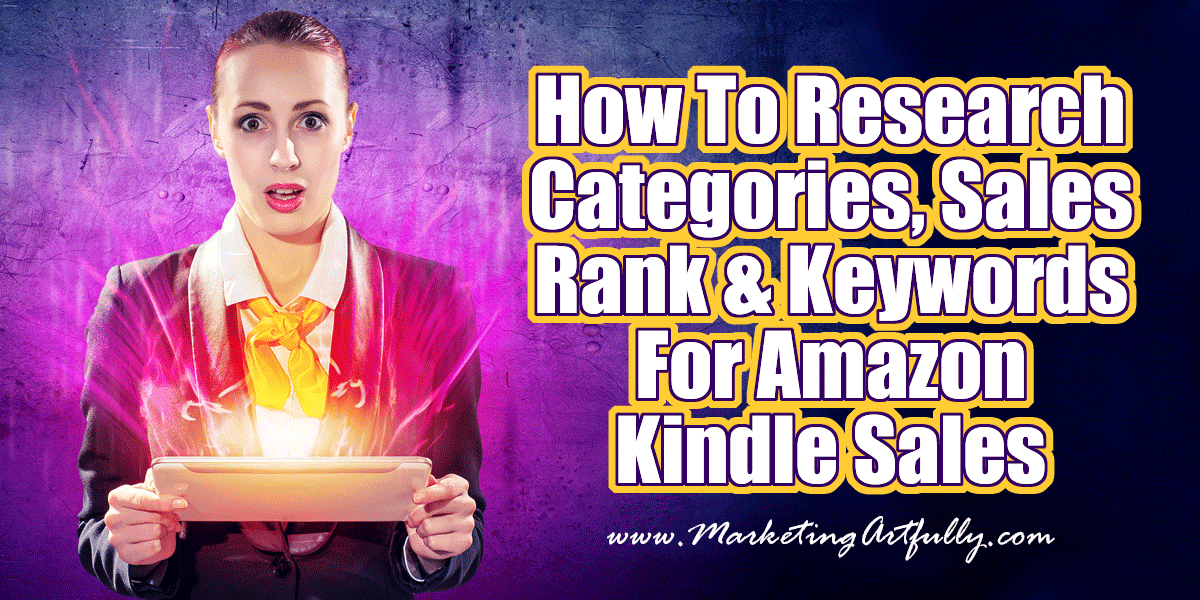 Author marketing is actually kind of fun. It allows me to take all the bits from other kinds of marketing that I already understand and put them together to make a brand new form that helps with book sales.
Today we are going to be talking about doing research for your Kindle eBooks for sale on Amazon. In some ways doing Amazon ranking research is just like researching for Google SEO keywords. There are four areas that matter to Kindle word-wise:
title of your book
subtitle of your book
keywords that you use behind the scenes
categories that your book is in
Each of these areas allows you to target and manipulate where your book will wind up in Amazon's Kindle store listings. By using these pieces of the puzzle, you can figure out where you will have the best possible results and thus the chance to sell the most books.
Researching Book Titles, Keywords and Categories In Amazon
Big Fish In A Little Pond or Shoot For The Moon?
Before we go any further let's talk a little bit about categories and whether you want to rank highly in a tiny little category or rank lower in a category that is harder to achieve. For example, our stock photography book ranks #13 in Kindle Store > Kindle eBooks > Arts & Photography > Photography > Professional which is a tiny little category:

We could also target a bigger category like Kindle Store > Kindle eBooks > Arts & Photography > Photography > Reference:

Now it would be great if you could just say that you want to get into that category, but Amazon doesn't let you pick that far down. Instead they take factors like your title, subtitle, and keywords to figure out what categories they think you should be in. So my choices for photography categories run to Photography > Commercial and Photography > Reference and then all the other bits will have to make up for the fact that I can't actually pick the category I like.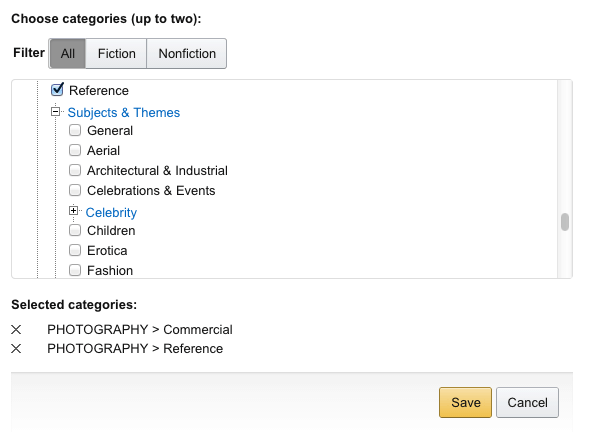 So there you have it, how to do some research to see what categories, sales rank and keywords you should be using to market your Amazon eBook.
Please note, I didn't talk about reviews which do effect the ranking of your ebook, but those are something that is less able to be controlled by you and more at the whim of others.

A BRILLIANT AMAZON KINDLE EBOOK RESEARCH TOOL!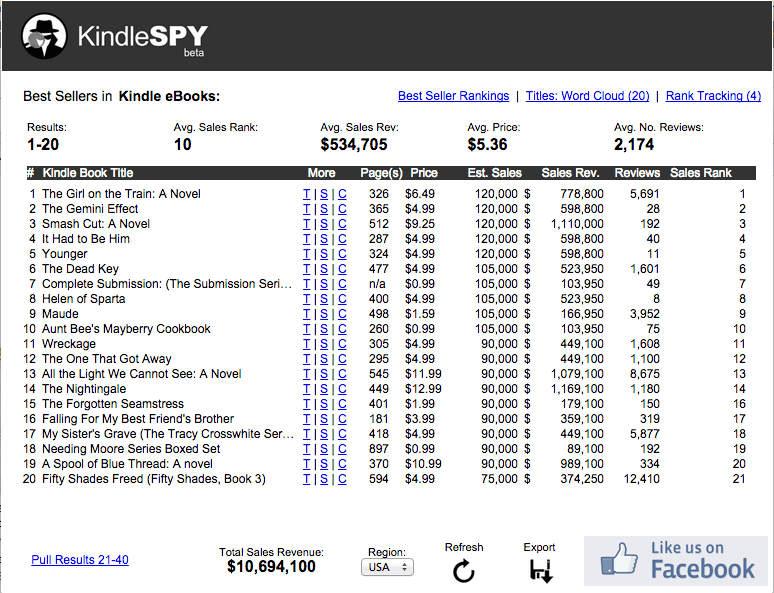 As you can see, doing all that research can be a seriously hard and boring task. Not only do you have to cut and paste over and over again, but to do all the top 20 books in multiple categories would literally take hours and hours.
And you can't actually see behind the scenes to figure out what keywords each of the titles is using.
But YAY! Enter the most amazing research tool I have ever seen for the Kindle store. KindleSpy takes all that time and makes it disappear…doing hours long searches in just seconds!!!
note: I received a review copy and this is an affiliate link, if you would like to bypass my referral link, please do a google search for KindleSpy. that said, it truly is an amazing product and well worth the amazingly small cost!!