As a prolific blogger, I have tons of tips and tricks that allow me to write blog posts that rank in Google faster and easier than you might believe. Today we are going to use plugins and programs to help with SEO and fast writing!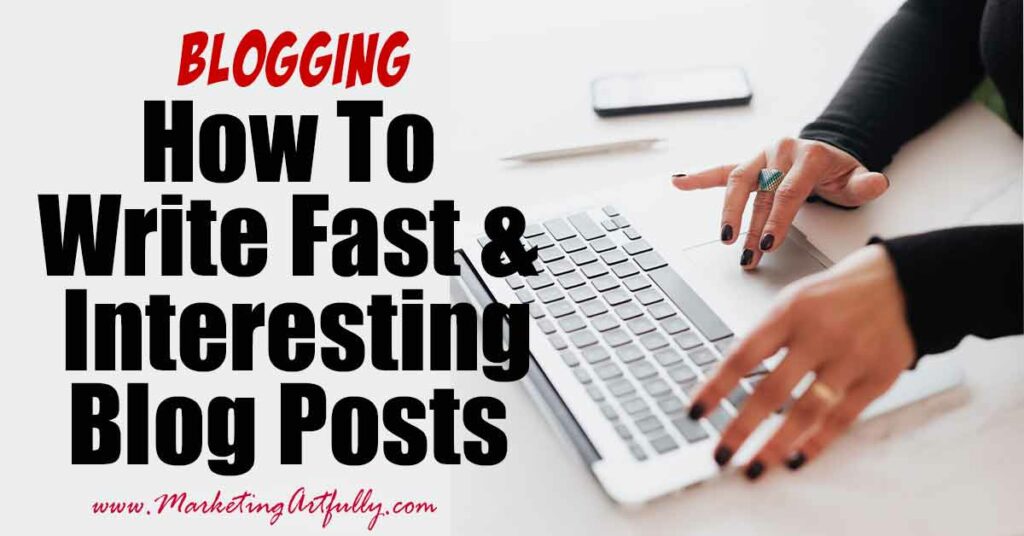 This post contains affiliate links. If you purchase anything, I earn a small commission at no extra charge to you. Check out my policies here.
My Blogging Journey
I have been blogging continually since 2008 and have been working in SEO since 2000 (before Google was even the "big thing".)
Over that time I have found some things that will help you to write more interesting blog posts, in less time and that will rank in Google for keywords you can get traffic from… whoo whoo!
I have two blogs right now that are monetized for ads and I make my money writing blog posts almost every day.
Here are some of my best tips and ideas for how you can write better blog posts too! I wrote this post for a friend who needs help writing blog posts… hey Barb!
(make sure to scroll below the video for a free printable "how to" page!)
Walkthrough Video of How To Write Blog Posts Fast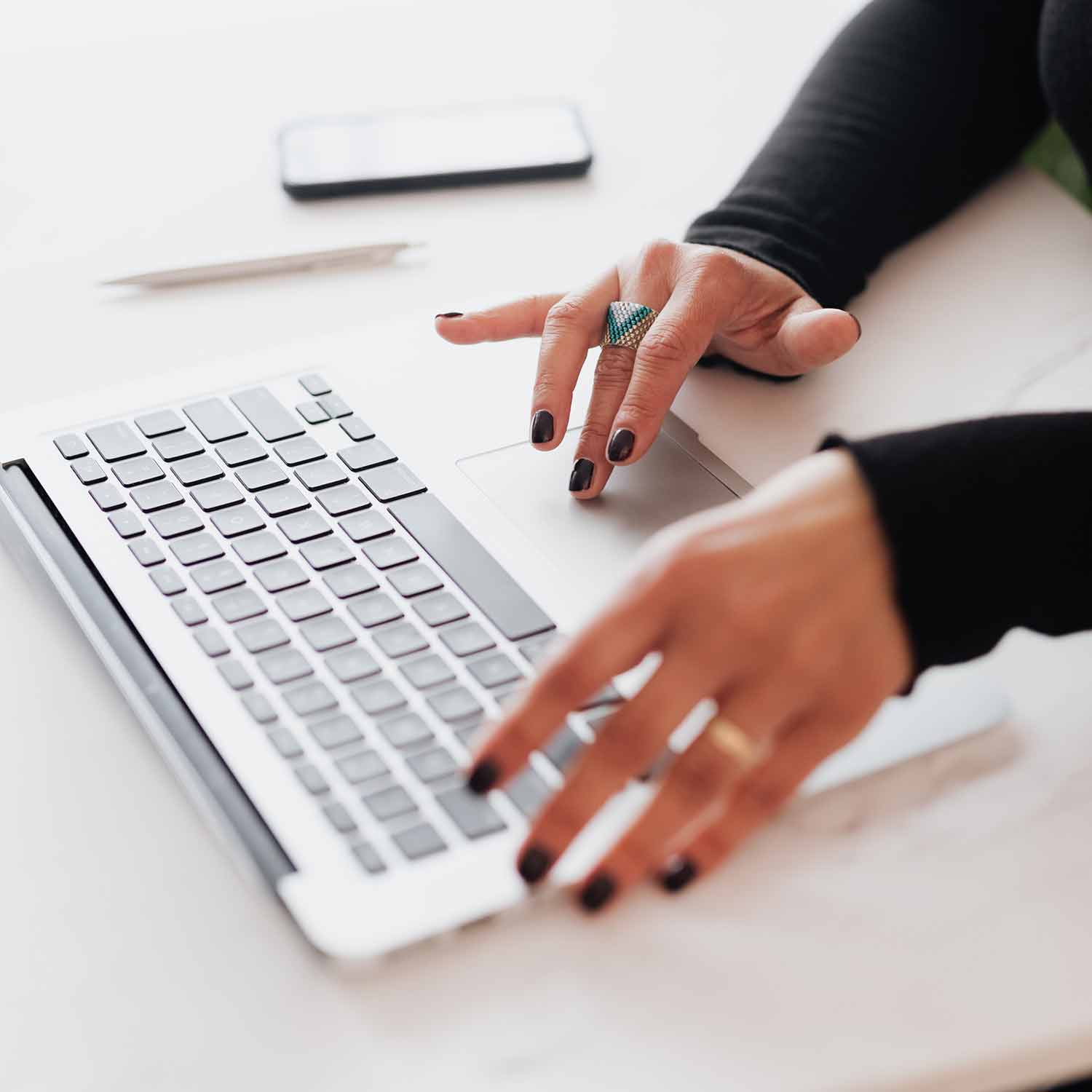 How To Write Well SEOd Blog Posts Fast And Easy Using Wordpress
Materials
Blog Concept
Keyword Research
Images
Video (Optional)
Tools
Instructions
Download and install 3 Gutenberg Blocks plugins, Atomic Blocks, Ultimate Addons for Gutenberg and Ultimate Blocks

(these plugins are free and will let you write posts more easily)
Click "New" > Post at the top of your Wordpress dashboard

Enter working title

(you can revise this as you go and discover new keywords you might want to use)
Write a compelling first paragraph

(this is what will show up in the Google search result page so make it interesting enough to click)
Hit return and type /ima which will bring up the image adder

Hit return and type /ftc (or the name of your disclosure reusable block)

Hit return and type /table to add a Table of Contents to your blog post

(I like the purple one, but the red one is okay too)
Write your blog post using keywords and questions from Google as headings
Notes
The first few times you use this method to write a blog post will take a little setup and time. But once you have all these skills and plugins in place you can fly through writing great blog posts that will rank for your keywords in Google.
Writing Blog Posts and SEO FAQs
There were definitely some things that I thought of while writing this post! Here are some things I have learned over the years about SEO and blogging that might help you rank for more Google search terms.
Can We See The Post You Wrote?
Of course! Here is the full Difference Between Matte and Gloss Mod Podge In Collage Art post! Now, it might or might not be done. If it starts to rank really well for Mod Podge I will go back in and add additional keywords and writing, but it is a good solid start to a post!
Isn't Keyword Research The Most Important Thing About Writing A Blog Post?
While I do want to write blog posts that will rank in the search results, ultimately my goal is to use my time writing a blog post and blog topics that Google already thinks my website is about.
You can find this using a tool like SEMRush or for free using your search console. While I wrote this post for a friend, I would have done better to write a good blog post that matches one of these keyword phrases, since I already rank for them somewhere on Google. (that is also why I wrote a blog post about Mod Podge in the video … since I already have authority about Mod Podge to Google!)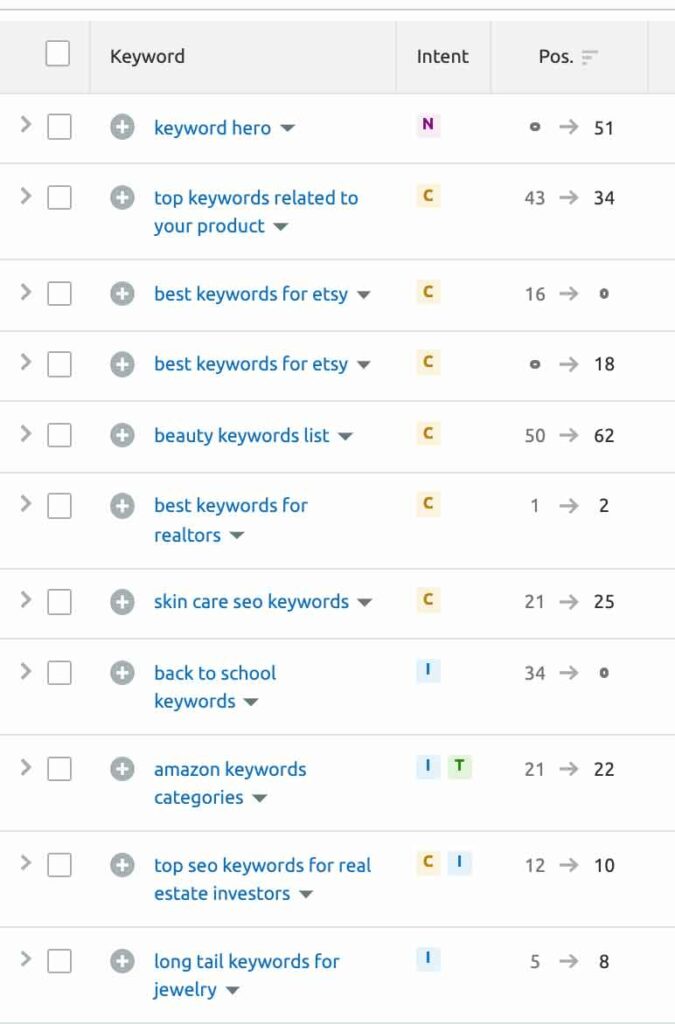 Name Your Pictures
In the video I showed you how one of my pictures ranked under the "Images" tab in Google search. This is just another way to show Google what your post is about!
So first, name your picture something like "matte-versus-gloss-mod-podge.jpg" before you upload it. This gives google keywords to use when categorizing it.
NOTE: If you didn't name your pictures like this before, DO NOT go back and change their names and reupload them. That is a total waste of time and break other things.
Next you want to "name" your pictures in the Alt text of your editor when you upload them (you should do this for Americans with Disabilities (ADA) compliance anyways.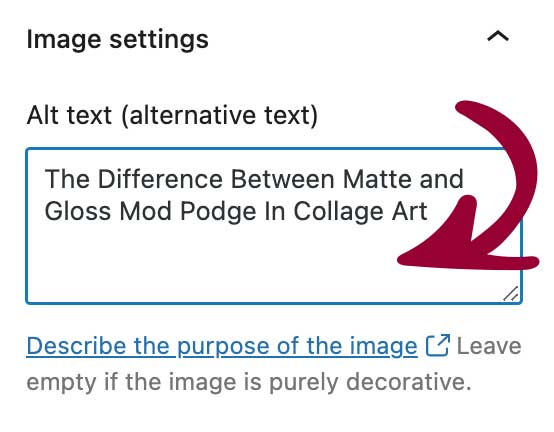 Add A Video When Possible
It is super easy to add a video to your blog post now! Simply type /you and the Youtube box will appear!

Then you just put the url of the video in there and it magically appears.
Having a video in your blog post is great for a number of different reasons:
People like videos now
Gets more watch time on your videos
Increases time on page which is one of the metrics that Google uses to rank blog posts
Write For People, Not For Search Engines
I know I touched on this in the video, but it bears repeating. No search engine is ever going to "read" your post. Only people will read it, one at a time.
With that in mind, you will want to figure out a couple of main keywords that you would like to rank for and then write an amazing blog post, ignoring everything else until the very end when you swing back around to do some final SEO'ing to make sure that Google will rank you too.
Having done SEO for almost 20 years now, the ONE thing I have learned is that an interesting blog post, written with even a little SEO will trump a boring, keyword stuffed blog post every time!