As a business owner, Pinterest marketing is a great way to get the word out about your product or service. These tips and ideas go far beyond just scheduling you pins… learn to check your stats, make pins super easy and even join group boards without begging!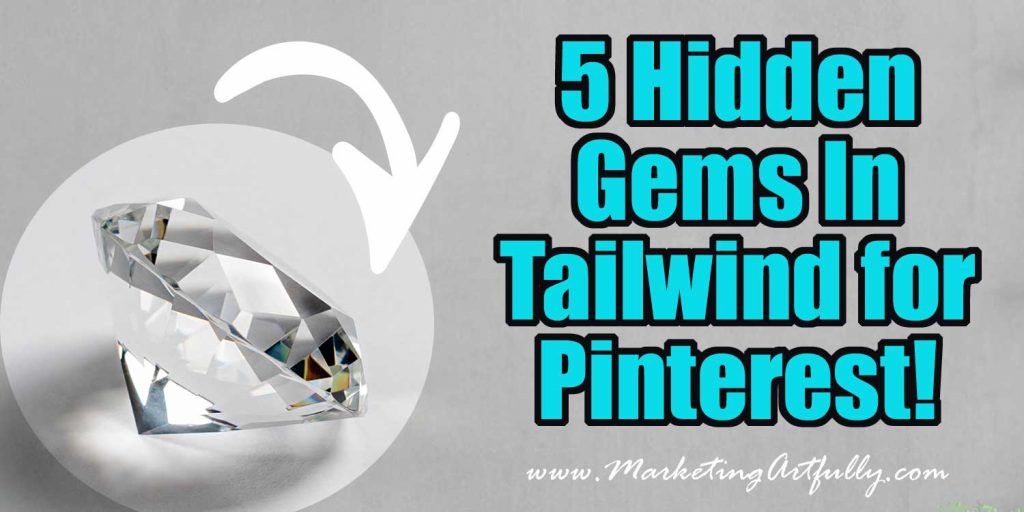 This post contains affiliate links. If you purchase anything, I earn a small commission at no extra charge to you. Check out my policies here.
My Tailwind Story
Before we get started I wanted to talk a bit about my Pinterest and Tailwind travels!
I have two blogs that I get referral traffic from and also an Etsy store where I sell digital products. I have a Pinterest account for Marketing Artfully and also one for my Artsty Fartsy Life website.
I have two Tailwind accounts, one for each site!
I am also a fancy-pants early tester for many of Tailwind's features so I have been using them for quite a while longer than they have been available to the public (I am cool that way!)
I use Tailwind because I have more things to do than to spend all day posting on Pinterest. That said, I do spend a lot of time looking at my stats to see which of my pins are doing well.
Disclosure… if you sign up for Tailwind I do earn a wee commission. That said, I use Tailwind currently and all screenshots and opinions are my own! My results my be better than you get when you first start using Tailwind.
Full Tailwind Gems Tutorial Video
Most people know that Tailwind is a scheduler, but I thought you might not know some of the cool, hidden features that no one talks about! Here are some of my favorite things about Tailwind!
1. Tailwind Create – Super Easy Pin Designer
Alright, let's just call a spade a spade here… I LOVE spending hours creating pins for Pinterest, picking just the right colors and designs… but most of my peeps don't!
So if you KNOW you need to do Pinterest to help market your business AND want to get your pins done super fast, then Create is the way to go!
Just upload your pictures and Create automatically makes them into beautiful pins that will get you saves and clicks!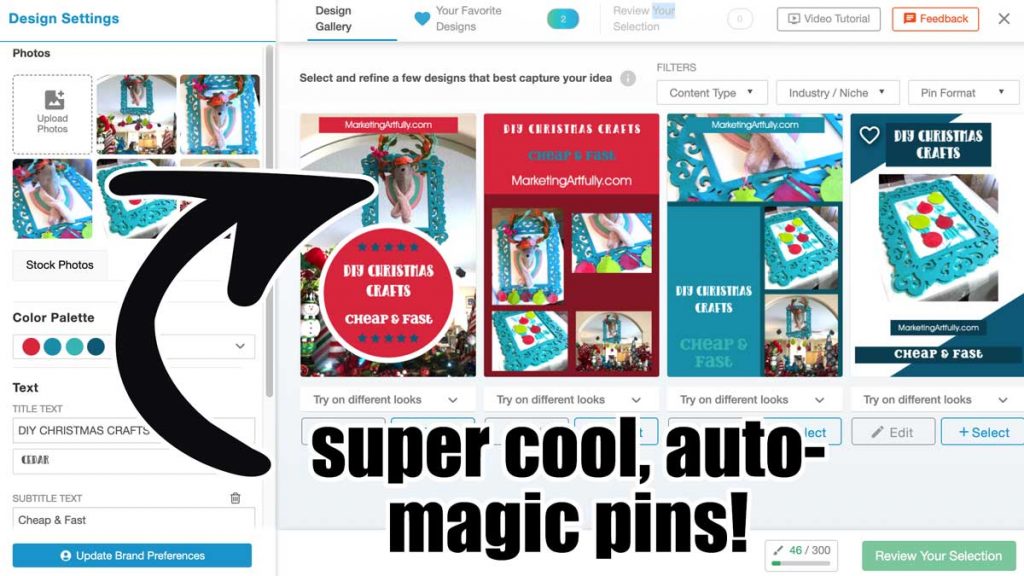 With Pinterest saying that you should share fewer, better pins per day, you can use Create to make and schedule your pins, all in one step!
Additional Resource :: How To Make Pinterest Pins Fast & Easy With Tailwind Create!
2. Tailwind Communities – Pinterest Group Boards
Okay, if you have read that you need to join a bagillion group boards and are beating your head against the wall trying to contact them, I have the solution for you!
Tailwind Communities are a way that you can get access to some of the top pinners in your niche and have them share your pins out on their feeds!
Just share your pins with your relevant groups (Communities) and watch them share! Oh, and it is a great place to find relevant content to share on your own boards too!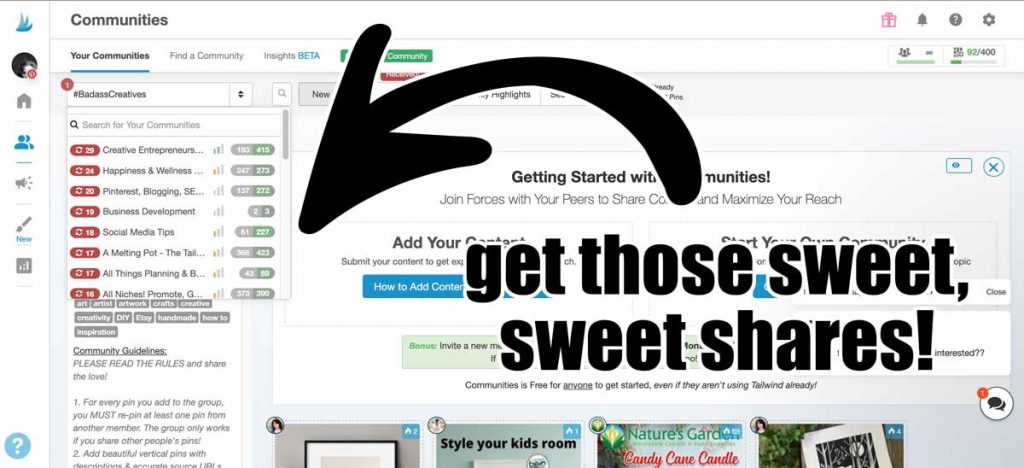 Sign up for Tailwind Communities today!
(and YES they have a free option with no credit card needed!)
3. Insights – Recent Pins
Okay, one of the things that I REALLY want to know about the pins for my blog posts is what is working now?
It used to be really easy to see this info in Pinterest, but in one of the updates, they made that much harder to view!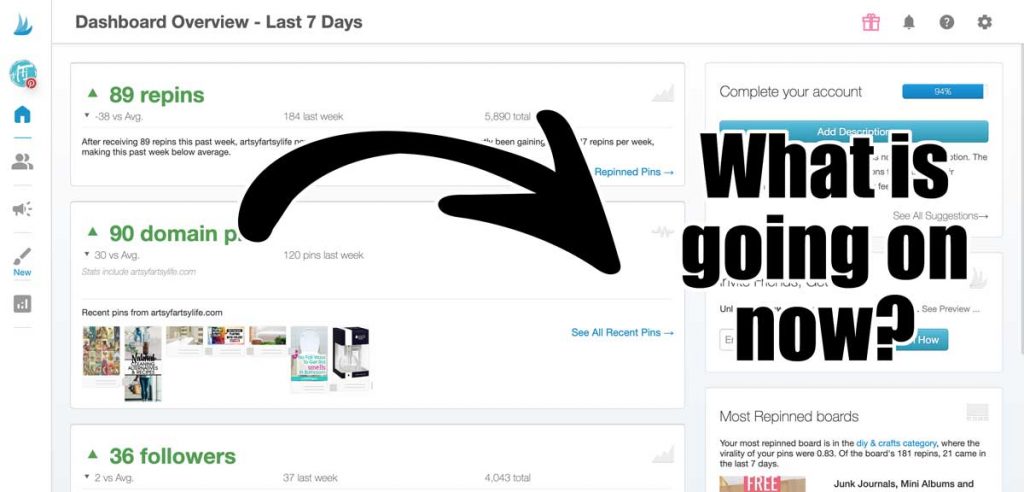 With the Recent Pins report you can see which pins are working and also the accounts that are pinning them! Say you notice that a bunch of people have posted the same pin, you can make more pins for that post or product!
This "bubbling to the top" often reminds me to make more pins for my popular on Pinterest posts!
Check out Tailwind For Pinterest FREE Today!
4. Insights – Pin Inspector
This is the BEST tool for long term marketing planning and strategy.
You can see what worked for you last year at this time, what is blowing up this year by date pinned and even do custom dates to check your best pins!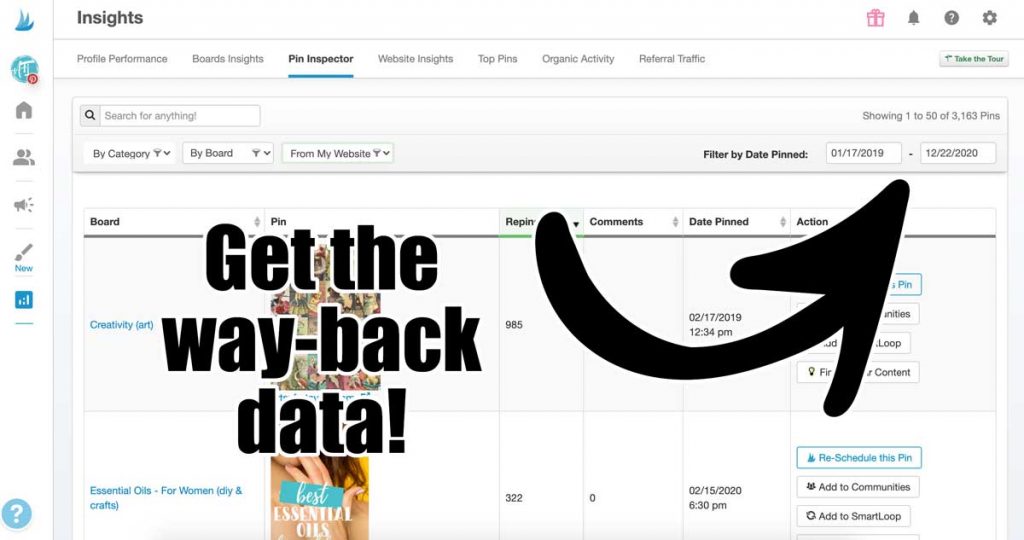 But wait, there is more! You can search that information by your Top Board Lists, meaning you can start to find out which content is working best on which boards.
As you may or may not know, Pinterest wants you to pin your content onto the "most relevant board first" and this is an easy way to figure this out!
Check out Tailwind For Pinterest FREE Today!
5. Insights – Top Pins
You may have noticed by now that I am bit of a stats nerd, but the top pins in absolutely the best thing out there!
You can sort by most clicked or most saved (most clicked is best) and also see 7 days, 14 days or 30 days.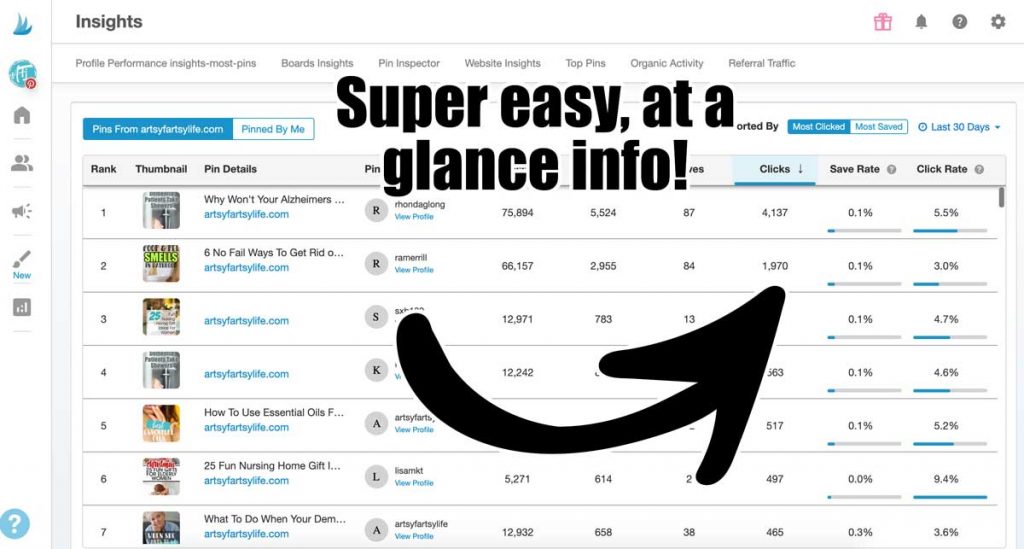 This is a super report when you don't have a lot of time for your social media, you just want to take a quick peek and see what is sending Pinterest traffic your way!
Check out Tailwind For Pinterest FREE Today!
BONUS – Tailwind Pinterest Scheduler
Okay, here is the scoop about Pinterest… they change things all the time. But one thing that they realize is that most business people aren't going to spend all their time doing Pinterest… am I right or am I right!
That is why they have approved partners like Tailwind that allows you to schedule your posts out at the best times.
Oh and video pins… those you can schedule too!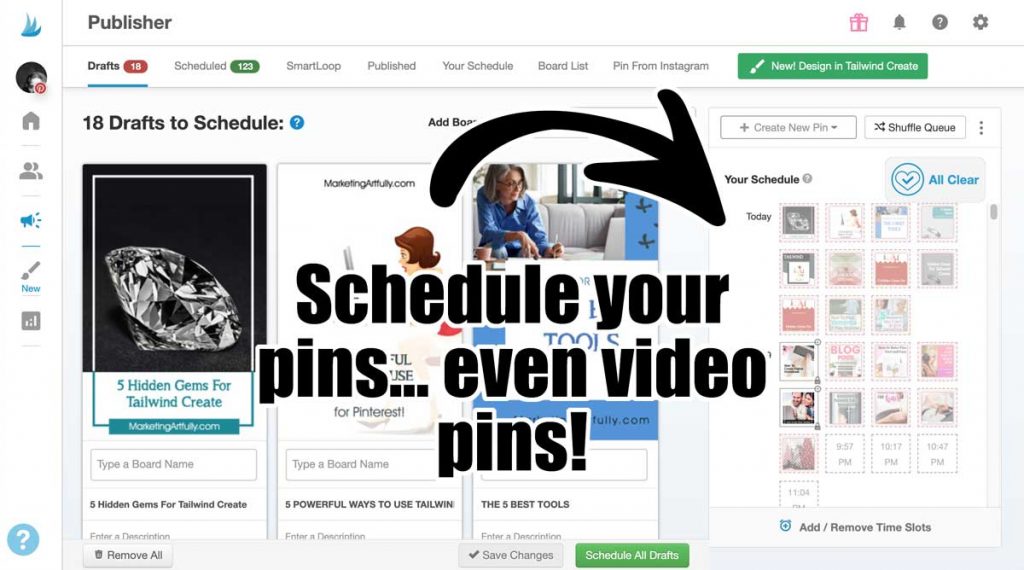 I didn't want to make this one of my hidden gems because scheduling out pins is what Tailwind is supposed to do!
I wish all small businesses would figure out the power of Pinterest and understand it doesn't have to be so darn complicated if you use Tailwind to schedule all your pins at the best times!