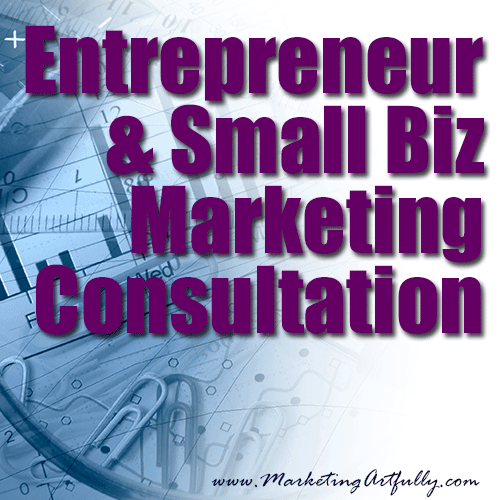 Sometimes you need a little extra help fine-tuning your marketing, or figuring out how to make it generate more leads, traffic, or sales. Maybe you're not 100% sure where you should be spending your marketing dollars, or which types of media are right for promoting your business or event. Perhaps you're feeling overwhelmed by the whole marketing and social media thing, and you need help finding where to start.
Successful marketing is not a one-size-fits-all deal. Each unique company, industry, event, product, or service has a collection of tools that work – and a ton that don't. Most small business owners leave lots of money on the table while trying to navigate the marketing learning curve through trial and error. The Marketing & Media Monsters provide one-to-one phone and/or web consultations worldwide, and in-person consultations for people in the Greater Denver Metro area. Your one-hour consultation will be completely focused on your specific needs. With a combined total of over 30+ years of marketing experience, you can trust that our recommendations will be the best possible options for marketing your business or event in today's noisy and overwhelming world.
Some things your personalized, focused consult can help answer for you are:
Who exactly is your target audience and where can you find them?
What exactly is your brand or core message, and how to keep it consistent across your marketing platforms.
Does your business need a website or a blog, and how to you decide?
Should you be trying to squeeze in managing your own social media or should you hire a social media manager?
What are the exact tools you should be using to market your specific business?
How should you structure your blog to pull in readers and foster engagement?
How will you structure posts, tweets, and updates to grow your network and increase revenues?
How can you optimize your marketing for search engines?
How to write great subject lines, emails, blog posts, and auto-responders.
What kind of content to publish and how often to appeal to your target demographic.
How to increase visitors, click-throughs, and sales with targeted marketing online and offline.
Is your company ready for database software and Customer Relationship Management tools?
Is your business ready for automation?
Are you ready to outsource or hire staff to manage your marketing details?
What are the best tools to promote your upcoming event?
How can you put more butts in seats?
Marketing your business or event correctly is the key to your success. Most small business owners end up trying plethora of things that don't work, wasting valuable time, and throwing precious money down the drain trying to figure what works to grow their business, increase sales, and put butts in seats. Hiring a professional can help you avoid those costly mistakes and get you focused on and implementing a strategy that will breed real, tangible results starting TODAY.
Get your $247 One-Hour Consult TODAY and put your business or event on the fast-track to success!