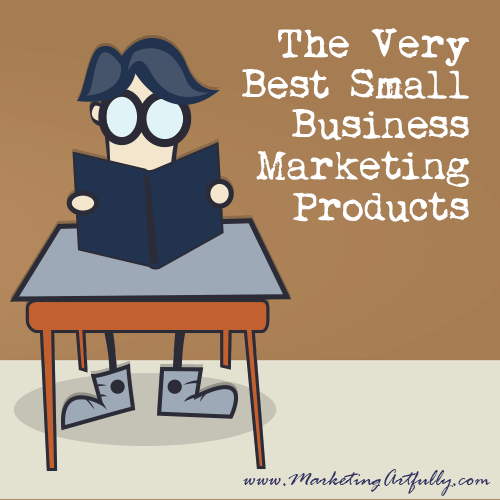 Looking for the best small business marketing products?
We have been in the marketing business for YEARS and can absolutely say, there are some GREAT marketing products that are worth your money (if they are paid) or worth your time (if they are free offering).
In fact, I have developed some products that I think are pretty fantastic myself!
This page is a list of small business marketing products in all price ranges. What we can tell you is that we have personally either made them or tried them out BEFORE they hit our site.
Consulting Services
When you are in business, it can seem like you are hanging out there in the wind, all alone with just thousands of ideas, todos and other "stuff" battling for your time. Our consulting services help to take all of your scattered ideas and get them into a coherent, usable strategy that you or your staff can start implementing immediately.
Whether you are looking to find your perfect customer, market an upcoming event or craft an entire marketing plan, we can work with you to make sure you are focusing on your big picture goals while still having action items that can move you forward.
find out more about our small business marketing strategy sessions
Free Small Business Marketing Resources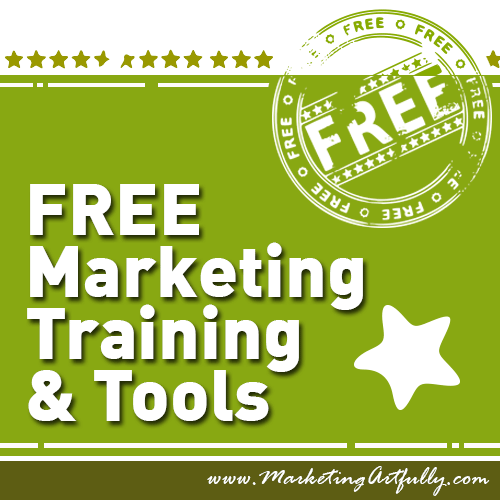 We have a bunch of resources that we recommend personally because we think they are great. Some are ones that we have developed personally and some are from other trusted sources. Don't worry! None are pure sales pitches (we don't roll that way!)
All are truly something that we feel can benefit your business.
check out our free marketing resources
Social Media Marketing Setups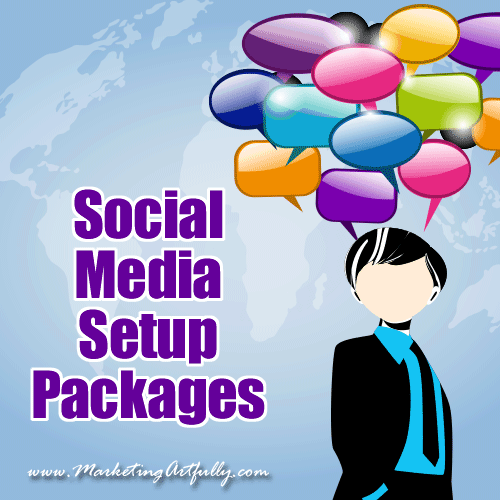 There's no question that in today's noisy marketing climate, you simply are not truly in business unless you can be found on Facebook, Twitter, LinkedIn, Pinterest, YouTube, or even Google+! Creating new profiles and business pages on all the relevant platforms can be confusing and time consuming, and may not even reach the people who want what you have.
That's where we come in. Our Social Media Set-up Services are designed to take the stress out of figuring out the where, when and how, giving you a powerful voice and helping you target your perfect customer every time!
Check out the Social Media Setups for Small Business
Twitter Resources
Since you are on my site, you know that I have a little obsession with Twitter! I really spend a lot of time researching what works and what doesn't, cutting through the clutter to find out what you have to do to be successful on this interesting complex social media platform. Here are two of my favorite Twitter resources that I developed for my team to use!
Twitter Cheat Sheet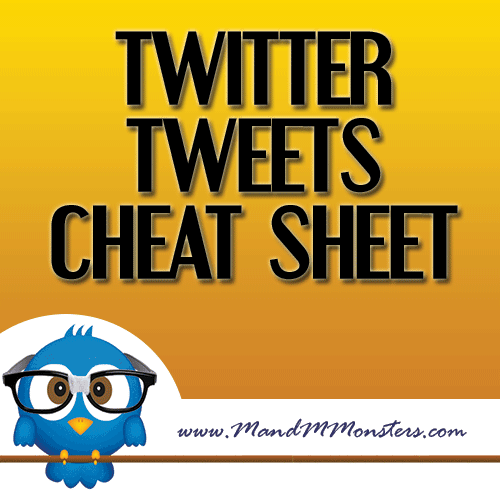 Tweeting is not just about posting "stuff" in 140 characters. How you present your tweets is a big part of whether they attract attention (clicks and retweets) or if they just fly by with nary a second glance.
There are myriad ways to make your tweets stand out like special characters, labeling and using hashtags. Print this out and keep it beside your desk for a handy reference!
One of my favorite tools for crafting compelling tweets is my Twitter Cheat Sheet
Twitter Tweet Generator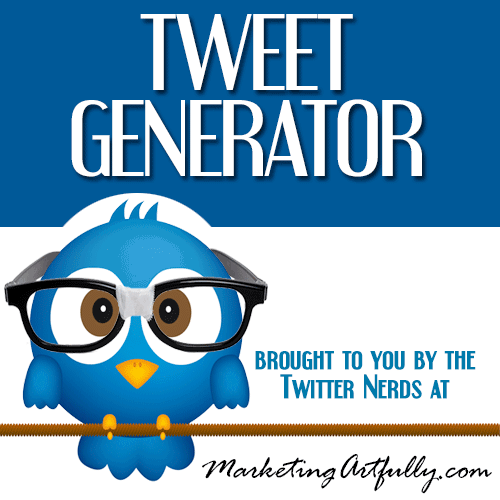 Another great tool for Twitter is the Tweet Generator. We get a lot of feedback that business owners don't understand why we would use such a "spammy" tool, but that is not the purpose of it at all!
We made is so you can craft messages that will resonate with with your followers, without boring them to death by posting the same stale tweet over and over again (we use it the most for our events!)
Check out the Twitter Tweet Generator
There you have it…my top picks for the best small business marketing products available today. If you know something great that I haven't checked out yet, please drop me a line and will absolutely consider taking a peek!
Incoming search terms:
marketing products for business
business marketing products
Small Business Advertising Products
marketing items for small business
business advertising products
advertising products for small business
small business marketing products
advertising items for small business
business marketing supplies
marketing supplies for business