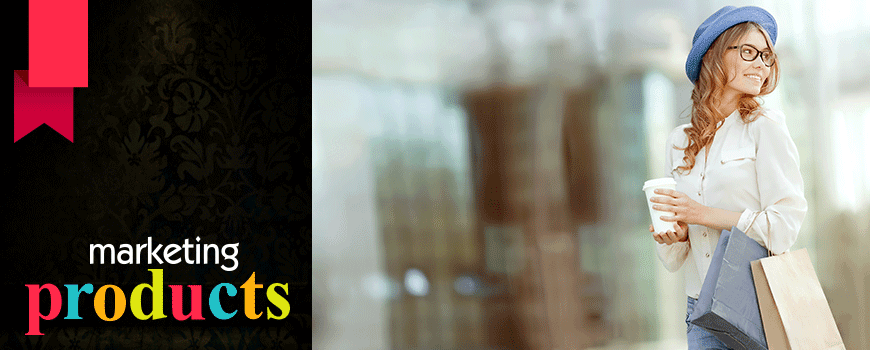 I have worked with almost 1,000 small business owners over the years, helping them to get clarity about their marketing efforts, spend less time and money chasing down rabbit holes then getting more leads, leading to more prospects, and onto bigger paychecks.
I provide three types of marketing products for business owners including DIY Marketing with the Last Marketing Strategy Workbook, Mentoring & Coaching, and Corporate Strategy.


DIY Marketing Strategy Workbook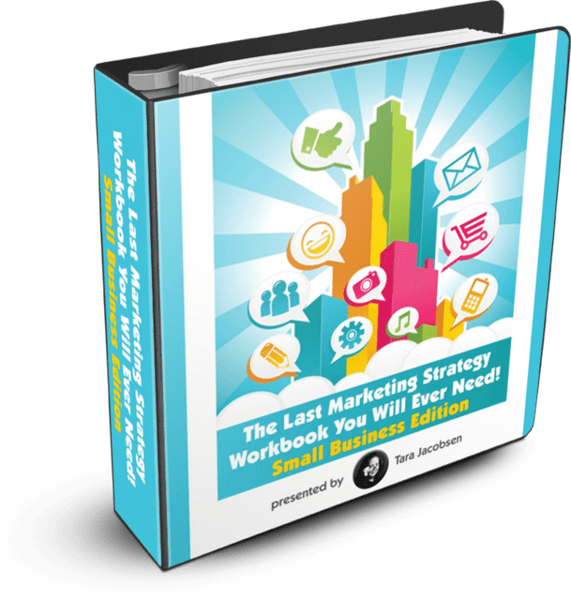 "The Last Marketing Plan and Strategy Workbook You Will Ever Need" is a comprehensive marketing guide from Tara Jacobsen that covers all aspects of marketing, walks you through setting up your systems and makes "doing marketing" fun and easy! After you complete this workbook you will have an entire marketing plan! What to sell, how to position it and even the best marketing channels to use to get the word out about your fabulous products or services. But how can you say it is the "LAST" Book? Marketing Is Always Changing!
Whoa did I get a backlash when I showed the workbook cover to my friends and family. For heavens sake my Dad threw down and said, " If this the last book…then you're out of business. Markets and communication technology will change, and so must the strategy." Well he is ABSOLUTELY right, but this workbook is not the end, only the beginning!
Each month you will receive…find out more


Mentoring & Coaching
I have two types of mentoring and coaching programs depending on where you are in your business process. These include One-On-One Monthly Mentoring and Industry Based Group Mentoring.
One-On-One Marketing Coaching

If you want to take your marketing, lead generating and sales to the next level, this is program for you! Each month we will meet to set specific goals and measurable tasks to get you there. No more flailing around wondering if you are on the right track, just solid marketing work over the long haul to success. find out more today

Industry Based Marketing Coaching

Doing marketing this way is actually fun! As a team we all work together on a monthly basis, hearing what is working for others and figuring out what would be best for you. All the benefits of my years of experience but at a lower cost and with group accountabily. With this plan you will never be alone! coming January 2015


Corporate Strategy
Ever worry that your small business marketing is not on track? That you are out-of-date or not utilizing all the resources that you could?
Every Company Out There Knows That There Are Myriad Things They Could Be (Should Be?) Doing But Have No Idea Which Ones
Small business owners who lack the slightest idea about how to market their business are getting pulled in a million directions everyday. Not only that, their competition is getting further and further ahead while they are considering what they should be doing.
This is why there are so many books, speakers and "experts" out there ready to tell you how to spend your cash. They are generally trying to sell you on their product or service by building a reasonable argument for why that is what you should be doing right now…find out more
(Visited 16 times, 1 visits today)