Targeting Your Perfect Customer
Every business owner wants to sell more, but wonders how to find the right people to work with. Whether you are selling products or services, there is nothing worse than trying to selling the right thing to the wrong people.
Stop guessing and figure out exactly the customers you want to get…the ones you will love working with!
find out more...
Recent Posts

Social media marketing is supposed to be all loosey goosey, just surfing around the internet, having fun and finding great "stuff" to share. But if you are doing social media marketing for your business, it stops being fun and starts to be work. … [Read More...]

If there is one thing I am good at it is time management, goal setting and task management, with a huge BUT. But when I get to feeling overwhelmed, and there seem to be too many things to do in a short amount of time, I fall apart like everyone else … [Read More...]

The question of whether to write for Google or social has been banging around in my head a lot lately when thinking about content marketing. The happy, friendly answer of course is that you can write great content that does BOTH...big smiley face. … [Read More...]
This post is about how to sell a $97 dollar consulting or strategy session. You are going to see the length and wonder what the heck is so hard about doing this, but this is actually a piece for one of my all time favorite clients who is … [Read More...]

Yes that is right, this post is a comprehensive answer about doing Twitter marketing that I wrote for Dave. Luckily for you I like Dave and am willing to tell him all my best Twitter secrets! In it I tell you what I do, why I do it and how it helps … [Read More...]

Like most of my amazing blog posts, I wrote this post about the Best Marketing Blogs for Social Media Sharing because I need them myself. I am working on things to post to Twitter and ways to do my own research into marketing, both current and … [Read More...]

I admit it, I am a bit of a podcast junky! I LOVE listening to the latest and greatest information from people who I would never have had access to "in real life". Seriously, they say that your income and success will match the 5 people around you … [Read More...]

As you know I am a total marketing freak and I can speak super intelligently about many different types of marketing (public speaking, networking, graphic design, blogging, social media, SEO and about a gagillion more things). That said, I never had … [Read More...]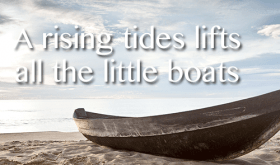 I grew up in the land of sayings. The good german folk of Northwestern Pennsylvania seemed to have a saying for everything and my parents and grandparents where full of them! What I found though, is that there are are a lot of truths in those sayings … [Read More...]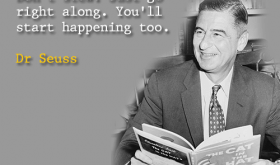 I admit it, I am a major quote nerd! I love to find really great quotes that I can use for inspiration, or to motivate me or to remind myself that there ARE giants who have gone before me and who experienced some of the same doubts and fears that I … [Read More...]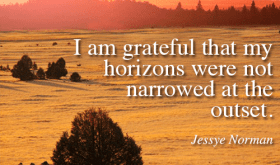 It is that time of year again! Time to give thanks for friends, family, and especially our clients! This post contains giving thanks quotes with pictures and Thanksgiving quotes that are appropriate for business. Please feel free to share them on any … [Read More...]
Want more? We have a great post with some other Halloween Picture Quotes To Post and Cheesy Halloween Email Subject Lines from last year too. This year's The Best Halloween Quotes and Pictures for business are here for your viewing pleasure! This … [Read More...]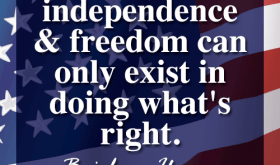 I LOVE getting creative and patriotic at the same time! Here are some of my favorite 4th of July and Patriotic quotes (some with pictures!) Please feel free to like and share these anywhere, just leaving the small marketingartfully.com attribution … [Read More...]