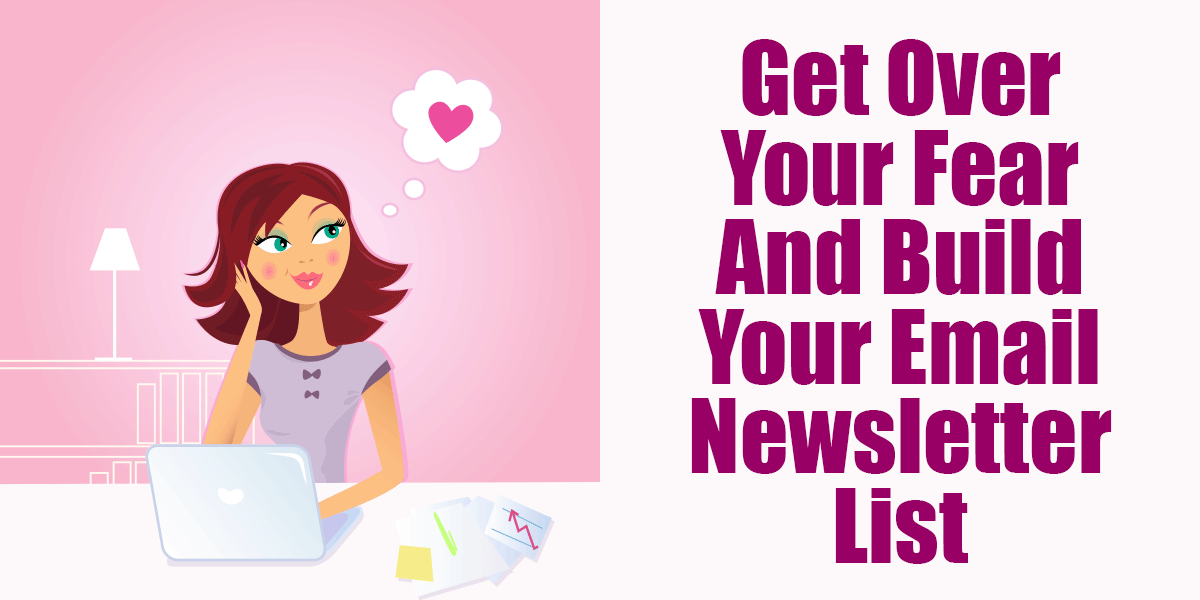 Did you ever hear something so much that you kind of rebelled against it? I have been hearing for years that "the money is in the list"…your email newsletter list that is!
And I have a list. It is about 5,000 people right now, people who are extremely loyal and fun to talk to! They email me back and are generally really supportive of everything I do.
So why was it so hard to decide to focus on building my list? Here are some of the reasons I resisted…if you are doing any of these, just stop. Stop procrastinating or living in fear and focus on this one thing, building your list.
Okay, I get it!
I love Oprah and find myself quoting her often. But the one thing that really resonates with me is when she talks about that little voice in your head and how we ignore it in our lives.

I am sure that Oprah is talking about more important things than my email list. But if it is truly the heart of my business, then ignoring it could cause my whole empire to crumble (YES! I think of my business as my own marketing empire!…what is your empire?)
Lately the world has been telling me to build my list. People that I know, like and respect have been sending me that message in emails, blog posts and podcasts. And I heard them but just put it to the back of my mind and thought, that is for them, not for me.
Then my coach, who I adore and respect, said it. He said you can't focus on anything but growing your email newsletter list. Not giving things away, not making free courses, but back to the basics, ask people to agree to hear from you on a regular basis through your newsletter.
Shit. That sounded really scary. Why would anyone sign up for an email list in this day and age? I have been teaching for years that you need to give them something of value for signing up for your list. Would just hearing from me be enough?
Then I thought about Sundays. Chris sends out an email every Sunday and I look forward to it and would be grumpy if it didn't show up. I enjoy reading it and even hired him because of it. Hmmmm…maybe he knows what he is talking about. Double shit.

Sign up for Chris' list today! You will LOVE IT!
A LOT of Pressure
Okay, so I buy that he can do it, but what about me? Yeah, people read my blog (I know you do because you got this far!) And people seem to like my books and courses, and sure they open my email messages…but doing an amazing job of sending messages each week seems like a lot of pressure.
I will have to think about what to say instead of just sending random thoughts. I will have to try to make them shorter so there is a value. I will have to make them focused to my three groups of peeps (Rebel Entrepreneurs, Realtors and Writers).
But not doing that now that I have have been hit upside the head with a brick just seems lazy. I am lots of things, but lazy is NOT one of them.
Technology Sucks
Another thing that was banging around in my head, messing me up was my email system. I use Infusionsoft and it is super easy for me to use, but I had to set up a landing page, autoresponders, etc. I had to get a LeadPages button set up and it would probably take hours, if not days.
Or so my crazy mixed up thinking told me.
Instead it took about an hour. Seriously?!?! I have been avoiding something that took an hour? Now it might take you a little longer, but it is so worth the time to figure this out!
Trolls
One last thing that made me sad was people who marked my emails as spam. Because I don't ever add anyone to my list without asking them first, this seems weird, but they do it.
And I notice. I made a point of checking who had done such a devastatingly horrible thing.
Seriously? I am not that kind of person. I am pretty bulletproof when it comes to criticism from random internet strangers. I don't hesitate to post pictures of myself even though I don't always like the way I look. I make video training classes with me in them even though I hate seeing myself talking.
But I was letting random people ruin my day. Even though I sent 12,000 emails in the last month, it was those 7 people who marked it as spam that made me stop. That is .058 percent of my messages that got marked as spam. Half a percent.
So no more looking at that. Only looking at signups. Pinky swear with you right now.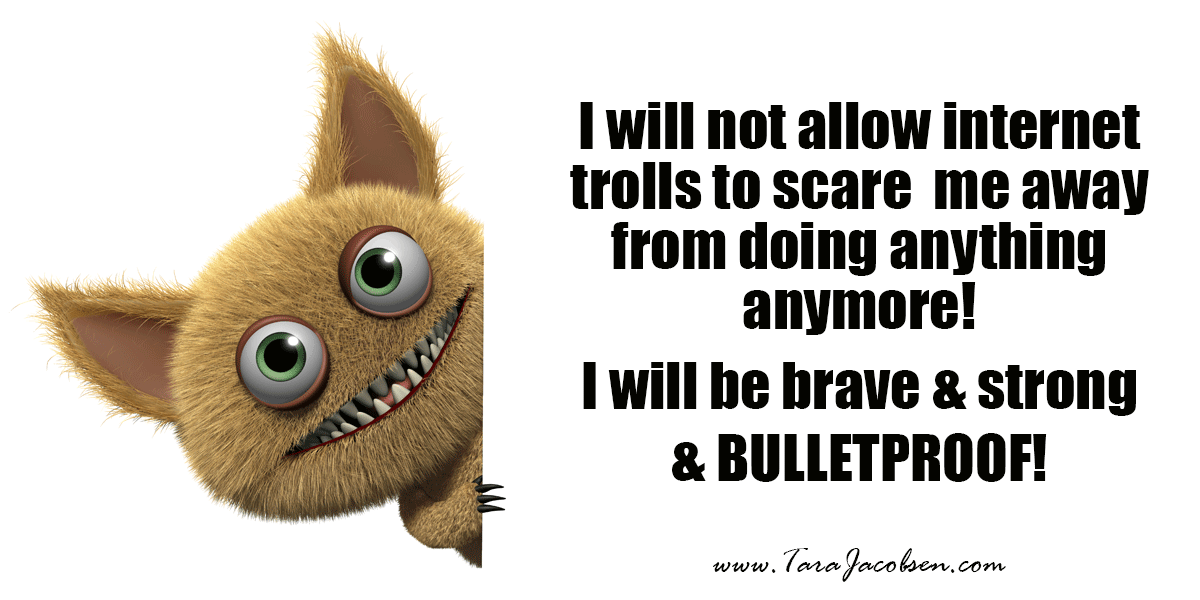 Get Over Yourself
My Irish besty, Deb Ward, talks about "getting over yourself". She says it to me when I am being ridiculous about something. Say I am feeling worried about sending an email, she says "get over yourself" and it sounds really good because she has that Irish accent!
(I should make a wave file to play every time I have doubts! Then I won't have to bother her with a phone call! HA)
What it means is that all those horrible thoughts swirling around in your head are probably not true. That all the things that you worry about rarely come to pass and that you should just ignore them because they are not you. The only one obsessing about this is you and you don't get a vote.
Finally
Hopefully this helps you. I am not sure I wrote this for anyone but me, just to be brave!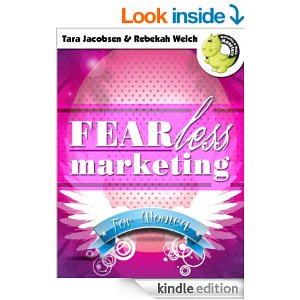 If you are avoiding something, stop, just do it now. If you are scared of what people will think, just get over yourself and do it anyways. Don't wait for the brick, do it now!
If this resonated with you, you might want to take a peek at our book "FEARless Marketing For Women: How To Overcome Your Demons And Be Successful In Spite Of Yourself".
And finally, sign up for my email newsletter…I promise it will be GREAT! Sign up today!